Ric O'Barry Opens His Own "Sanctuary" In Bali
Long-time animal rights extremist Ric O'Barry Opens His Own "Sanctuary" In Bali announced on Facebook that he and his staff from Dolphin Project have opened their own "sanctuary" in the Southeast Asian nation of Bali back in October and it is now raising some eyebrows.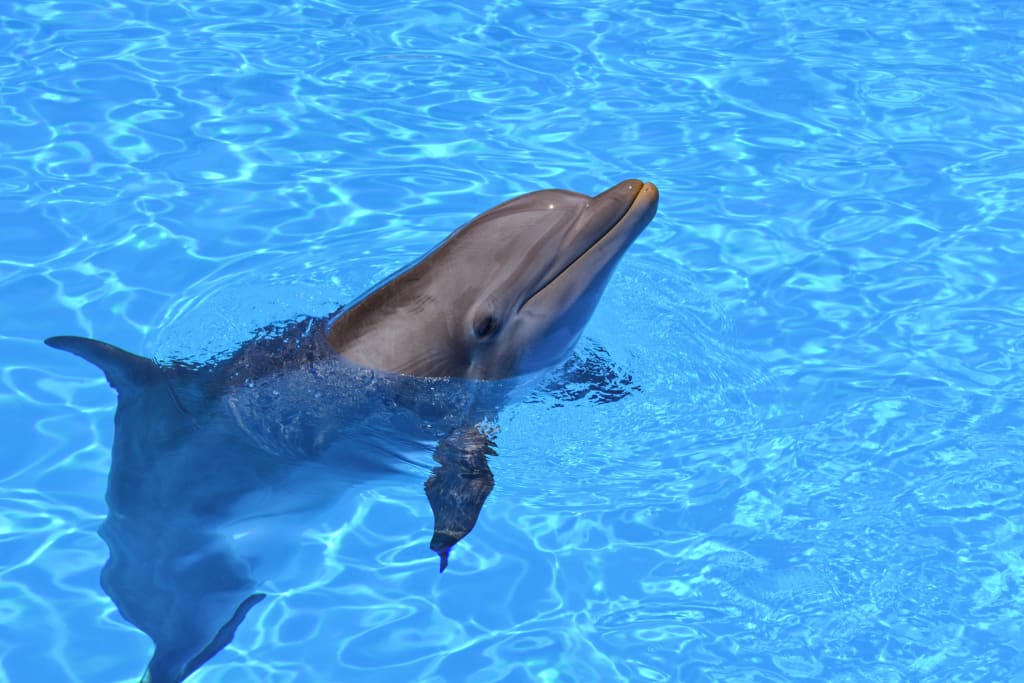 This past October, Ric O'Barry, a radical animal rights extremist who is known for starring in the biased documentary, The Cove, and having long-time ties to other radical groups like PETA, and Orca Network, announced that he and his staff have opened their very own sea-pen based facility for bottlenose dolphins in Bali. O'Barry claims that the facility is the "first" to be a "sanctuary" for dolphins who have spent a number of years in marine zoological facilities. The "sanctuary", which is located in Banyuwedang Bay, has been raising a number of concerns among zoo professionals for a number of reasons.
1. Ric O'Barry's Questionable History
In many interviews, documentaries, and shows that he has appeared in throughout the years, Ric O'Barry has claimed to have worked at Miami SeaQuarium as a trainer when the 60's TV show Flipper was being filmed there. However, in recent years, it had been confirmed that while O'Barry did work for Seaquarium for ten years, he was not a trainer who worked with the five bottlenose dolphins who were used for the show. In fact, it was Rico Browning, the show's producer, and creator, who collected and trained the animals who were featured on the show while O'Barry worked as an underwater camera specialist. Then, there is another claim about how O'Barry joined the anti-zoo movement. According to O'Barry himself, when Cathy, one of the animals who played Flipper died in his arms from an apparent "suicide", he took it upon himself to focus on animal rights activism. However, according to Miami Seaquarium, Cathy died from complications relating to a long-time illness she had been fighting on-and-off for quite some time. Her death was not a suicide. As for his supposed change of views, up until 1989, O'Barry continued to seek employment of various positions at a number of marine mammal facilities until he got turned down for a training position at the Mirage Dolphin Habitat in Las Vegas when it first opened. Sounds like his agenda was more of revenge for not being able to find employment rather than saving animals.
2. O'Barry's Long History of Animal Abuse
O'Barry has a very long history of abusing dolphins in his care. For example, in 1996, O'Barry along with a few others deliberately released two Navy dolphins named Buck and Luther six miles off the coast of Key West, Florida into a nearby pod of wild dolphins. Neither animal was from Florida waters. Shortly after being released, Luther was spotted in a marina in Key West where he was begging for food and was covered with lacerations. He was recaptured and taken to a nearby facility for treatment before he returned to San Diego when he recovered. However, Buck would not be sighted until two weeks later when he was finally sighted over forty miles offshore. Not only did he appear to have more lacerations than Luther, but it also turned out that he was emaciated that it was later determined that his condition was typical to that of sick, stranded marine mammals. Buck was then, transferred to Dolphin Research Center where not only would he receive treatment for his condition, he would also go on to become a permanent resident there until his death in 1999, the same year O'Barry was convicted for the illegal releases. The releases proved to have been a violation of the Marine Mammal Protection Act on the grounds of harassing local wild dolphin populations by dumping two non-native animals into an area that they were not collected from, and illegally transporting the animals and not notifying government officials about the moves, which were not for the purposes of education, public display, research, nor for conservation purposes. He was $10,000 for each of the six counts he was charged with. Now, twenty years after his trial, O'Barry has been given permission to open up this new "project" in a country that has very little-to-no animal welfare laws by enabling him to potentially inflict harm on the animals he claims he wants to "save".
3. The "Sanctuary" goes Against Animal Welfare Standards
The biggest concern regarding O'Barry's facility is that it is a joint venture of O'Barry's Dolphin Project and the intransparent and equally questionable anti-zoo group Jakarta Animal Aid Network(JAAN). When I decided to take a look at what this sea pen looked like, I was just horrified to see the condition that these animals are currently being kept in. It only consists of just this one pen with no medical pool, nor space that would allow the staff to separate the animals if illness or aggression were to occur. This is especially since this particular facility is holding a bachelor group and such installations would enable the facility to guarantee good welfare practices for the animals in question. In addition, it should be noted that the waters off of Bali are known to be polluted and since this facility does not appear to have any filtration system that would prevent fatal bacteria and viruses from entering the pen, it puts the animals in harm's way even more than their former residence at a hotel-based facility did. In fact, no well-managed, scientifically accredited marine mammal facility that O'Barry and his "Project" staff like to publicly defame on social media would ever be allowed to operate a facility like this because the structures used for the pen's construction contradicts all basic animal welfare standards. When I went on Dolphin Project's website to see if the pen had an emergency evacuation plan if storms or tsunamis were to hit the region, I was unable to find anything regarding such plans which is what many facilities have in place if such disasters were to occur. All I was able to find were blog posts that romanticized the animals' situation.
4. O'Barry Attacks Modern Animal Husbandry Standards
In one of Dolphin Project's most recent posts on its Facebook page, the organization started to make false claims regarding how a husbandry practice known as hydration, as this "inhumane" practice when in fact, it is not. While cetaceans do receive fresh water from the food they eat, they will sometimes show signs of dehydration for various reasons through routine physicals they actively participate in. At well-managed marine mammal facilities, cetaceans are trained to do hydration, via, a gastric tube, or syringe and it is a non-invasive procedure that is a simple behavior to train that allows trainers to assist a veterinarian in many different ways that would have never been impossible to do with a wild specimen. Also, please keep in mind that cetaceans lack a gag reflex system while the procedure itself is done more often with either older animals or animals with pre-existing medical conditions. This shows O'Barry has a lack of knowledge regarding marine animal husbandry and care.
5. Staff's Questionable Qualifications
While I am on the subject regarding cetacean husbandry and care, I can't really help but express my frustration about wheater the staff O'Barry has working in Bali have any qualification to be dealing with animal husbandry and care that is specially focused on cetaceans. This is because when I looked online to read the qualifications the staff had to care for the animals and operate the facility, while I did find something about a veterinarian with a history of specializing in homeopathy in both exotic and domesticated animals, it did not mention anything about whether or not, he had some prior background with marine mammals. I also checked out the backgrounds on the "main" staff involved with O'Barry's Indonesian campaigns to see what their qualifications were regarding animal husbandry and care in marine zoological settings only to turn out nothing. In addition, there is nothing on the animal care staff involved with the "sanctuary" in Bali either. So, it makes me wonder why would O'Barry publish pages for team members, many of whom are celebrities with ties to other NGOs, but not those involved with the Bali facility?, What are their qualifications with regard to animal care in zoological settings?, Have they worked with cetaceans and other marine mammals at a zoological facility in the past? What are their backgrounds? And finally, are they just donors who got a job offer? These are questions that Dolphin Project left unanswered in regards to this "sanctuary". In addition, O'Barry also claimed that he hired the hotel's training staff to look after the dolphins, but once again, no mention of that staff being at work is ever mentioned.
It is just horrible to hear that Ric'O'Barry is using Bali's very few animal welfare laws to build a "sanctuary" that almost no different from the conditions those dolphins were living in at the hotel where they were seized from. It is even ironic for him to go after bad dolphin facilities, many of them don't even make twenty percent the profit that most well-managed facilities, by claiming that they benefit from these poor laws when he is doing the same exact thing. Once again, it shows that O'Barry puts his own ideology above true animal welfare. It is even hypocritical of the animal rights movement to make false statements about good facilities while supporting any facility that is owned and operated by extremists with little-to-no expertise in marine mammal husbandry and care.
About the Creator
Zoo and Aquarium Professional, Educator, Cosplayer, Writer and B.A. in Psychology whose got a lot to share when it comes to animals, zoos, aquariums, conservation, and more.
Instagram: @jennacostadeedy
Reader insights
Be the first to share your insights about this piece.
Add your insights