Our Pets
Our pets are family to us.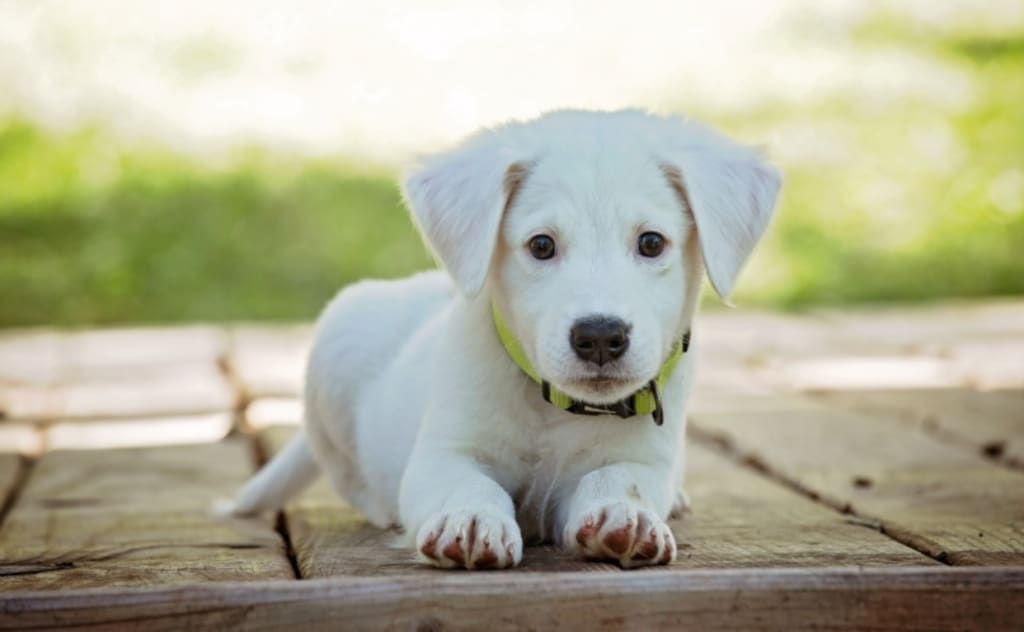 Anyone who has ever had a pet understands that they are so much more than just that, they are family to us. When we lose them, it is devastating. Whether it was a dog, a cat, a hamster, or a horse, or any other kind of an animal, they are always there for us. They rely on us to take care of them, feed them, walk them, love them, and we rely on them to be there for us too. Some people think that animals belong outside, that they are for working. Though those people respect animals, they do not understand what it is like to be attached to them.
Recently our dog was killed. We mistakenly thought that this person would care for our dog, and instead he had him put to sleep while we were away on vacation. It has devastated us. It has already been four months and we still miss him and cry whenever we talk about him. We had him in our life for eleven years. That is a very long time to have someone there with you almost every single day of your life. It is even more difficult because he never should have died.
Our other dog died after sixteen years. Sadly it was his time, because towards the end of his life he was not doing well at all. He could not eat on his own, or go to the bathroom by himself, he could barely walk. Each night I would hope that he would just fall asleep and just not wake up, because I did not want to be the person to make the decision to have him put to sleep. Finally we had to take him to the doctor to make sure that he was not in any pain.
On that day I wanted my daughter to go with me, so that if anything went wrong she could be able to say goodbye to him. The assistant gave a private room in the back, so that we could spend sometime with him. We cried a lot as we said goodbye, but at least we both got to say goodbye to him. Later that day he died. We had him cremated, and his ashes put into a nice pewter urn. The urn sits on a stand with a plaque on it that has his name and his birth date on it. We also had them take his footprint. I took that and had a pendant made out of it. It is a small silver circular pendant that has an imprint of his paw on it. I gave that to my daughter a few months after he had died. It still means a lot to her that she has that, because she knows that it is truly apart of him. Unlike our other dog who we never got to say goodbye to.
Anyone who has experienced that understands how difficult that is too. I constantly say, if only we could have said goodbye to him. I can still see him sitting on the floor staring at me as we left for our vacation, as if to say, don't go, take me with you. I told him not to be sad, that we would be back. Then we never saw each other again. Sadly his ashes sit in a pine box. There is no nice urn, no stand that it sits on. There is only a plaque with his name on it. This is something that I never would have selected for him. He was such a unique funny dog. He deserved so much more than what he got.
It is about everything, everything that we think about when it comes to how he died. He died scared, alone, and sad. Nobody deserves to die like that. Nobody, least of all someone who meant everything to the two of us. I still cannot sleep in the same room where he slept. I cannot walk past where he used to eat in the kitchen without this sinking feeling in my stomach. It is the smallest things that remind me about him every single day.
We love our pets, we treat them like family, and when anything happens to them we feel responsible for whatever that might be. After we lost our second dog neither of us could barely cope. I am still having a very difficult time with all of this. I feel as if I not only let my dog down, but I let my daughter down. I never should have trusted this person, but it was her dad. You would think that he would have had some respect for her and have not done this to her dog.
She started seeing a therapist to talk about all of this. I am still looking for someone to talk to. In some cases, this is important for you to do this as well if you have lost a pet. Most people do not know that there is a website called Rainbow Bridge. They have a forum where you can write about the loss of your pet. It never hurts to write out your feelings, and the people on here have lost pets just like you have. I personally found it helpful to read their stories, and to get responses back from them. Yes, there are rules, like no one should be writing anything negative towards anyone else. You should also stay on the same thread, so think about what you want to say, what your title is going to be. Once you get on there you will see what I am talking about.
Our pets are family to us. They mean everything to us, and when they die it is okay if it takes a while to recover from this. Personally, for me, it is going to take a very long time before I am over what happened to my dog recently. People might think this is silly, but again we people who truly love our pets would never judge me for feeling like this. Here is some information about Rainbow Bridge. It was started by Ginny Brancato. The website is dedicated to their dog FiFi. It is "a virtual memorial home and grief support community for your departed baby. Whether furry, feathered or scaled, all are welcome." Here is the link to the website.

Lilli Adams
I'm a former flight attendant who still likes to travel. I love all animals. Please be kind everyone, because you never know what someone else might be going through.
See all posts by Lilli Adams →