Omar's Diary to 13th May 2020
VE Day, the red thing, SCRABBLE and Correspondence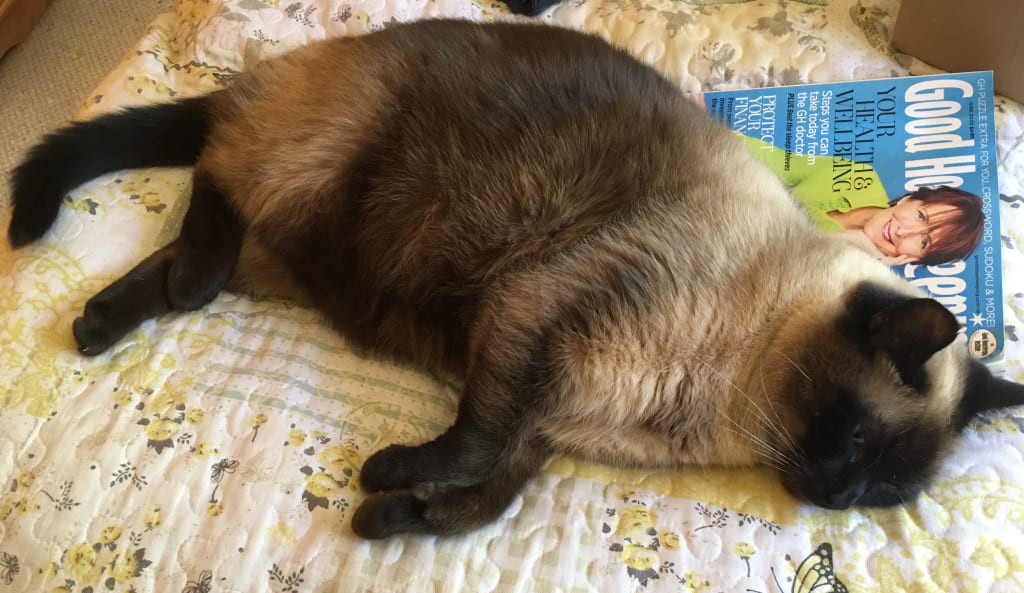 Oh how I can sleep so soundly dreaming of new cars
Friday 8th May 2020 – VE Day
There was much excitement outside Omar Towers today as the servants, including my own, prepared to gather to commemorate VE Day 75 years ago.
My own Servants' modest contribution to decorating the close was some rather tasteful bunting strung between the tree and an avian feeding station. This consisted of blue triangle of card and on each were written various quotes from that day back in 1945. My favourite quote Man Servant used was not by Churchill but by an American General:
General Dwight D. Eisenhower: "Humility must be the measure of a man whose success was bought with the blood of his subordinates, and paid for with the lives of his friends."
We like the quotations from other great leaders of the time but this is a favourite. It says that even in victory we must remain humble. I also feel there is a hidden message to not forget the vanquished as well.
They also prepared a "SWAP TOP". This was a box of books, DVDs and CDs that we no longer require. It was placed outside for anyone passing by to take what they want. As well as serving as a way to pass things on the "SWAP TOP" serves as a point of interest in a community, a place to stop and maybe even engage in conversation. I think it is a marvelous idea as the places that would normally accept these things as donations are closed at the moment. And our house rule here at Omar Towers is to never ever throw a book away.
One passing member of the servant species just did not get the concept and offered to pay for a book they chose; twice.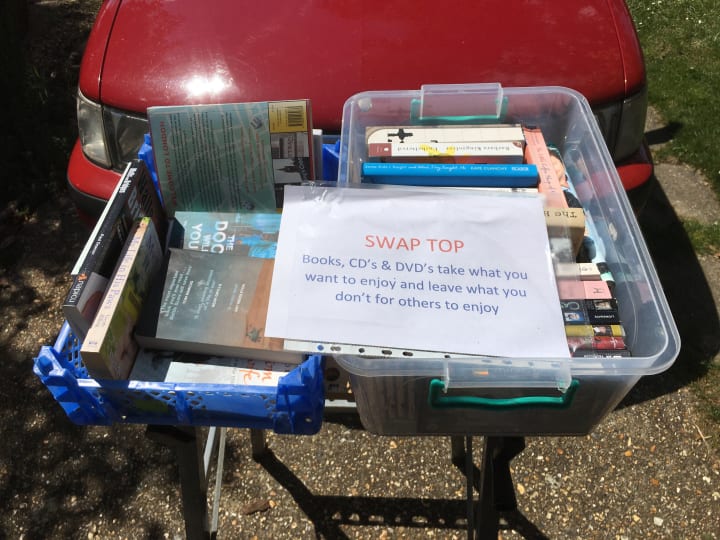 Saturday 9th May 2020
A very hot day and so a good day for the residents of Omar Towers to relax. The Servants chased the shade while Mitzi and I chased the sun.
To help pass these sybaritic hours the Servants brought home the latest copies of Country Life and The Spectator. Country Life had an article about "Chequers" the country retreat for "Dylin" the Downing Street canine and his Man Servant, the Prime Minister. It looks a rather splendid place as befits such a high-ranking canine as Dylin with all his responsibilities of State. The Spectator carried quite a lot of analysis of the COVID 19 virus afflicting so many servants.
There was one rather piece of dark wit in one article where there was a discussion about how undertakers are dealing with the increase in their business. One undertaker said that to cope they "Had to think outside the box". I rather like the cover but not the backstory of the death toll and the effects on the way of life of the servants across the world. Not a nice story however one looks at it and one that is going to run for quite some time yet.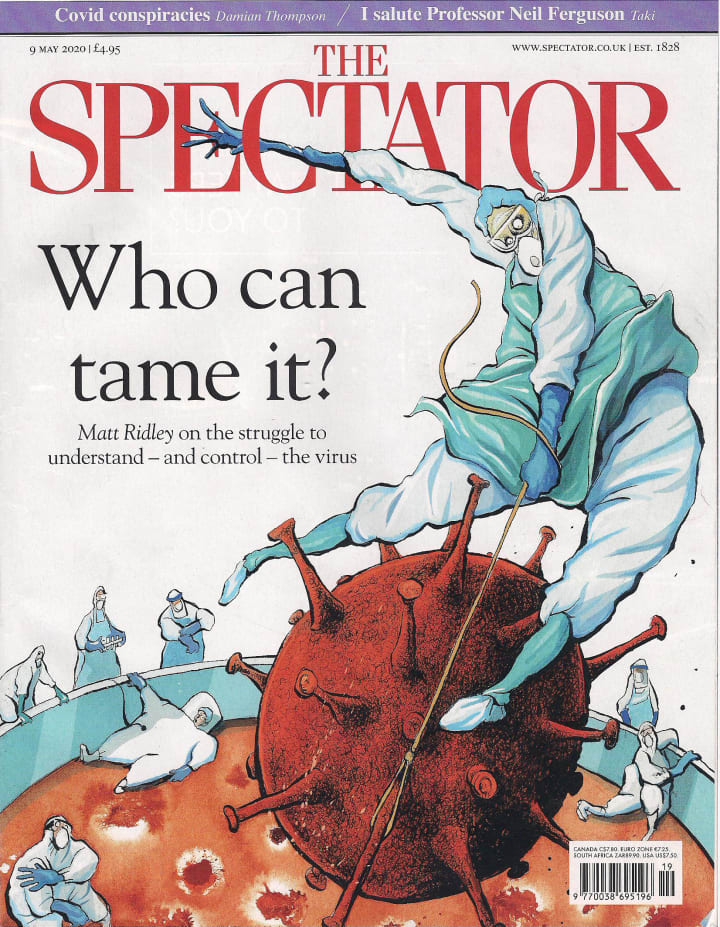 Sunday 10th May 2020
Much frantic activity around the "red thing" this evening.
Man Servant emptied it of all the equine equipment and then cleaned it inside and out. Hope of hopes he has decided to sell it and get something more suitable.
Retired to bed in hope.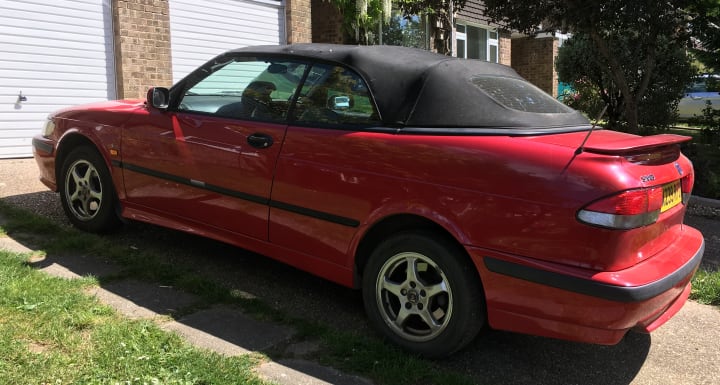 Monday 11th May 2020
Deep joy and expectation this morning.
Both of my Servants were up very early and away in the "red thing". This could be the day at last when we are finally going to have something more discrete parked on the driveway. Imagine my disappointment when they returned on foot.
"Oh well" I thought, perhaps the replacement will be delivered later during the day.
Today I joined the Servants in a game of SCRABBLE which was most enjoyable. When the Servants play they feign a degree of disinterest in competition but I know that both of them are quite competitive. Then when one of them achieves an unassailable lead they try to console the other.
"We are not playing against each other…. we're playing against the board."
The "deep joy" I had earlier today was dashed late in the afternoon when the "red thing" returned to the driveway. It had only been away for its annual service. Most disappointing.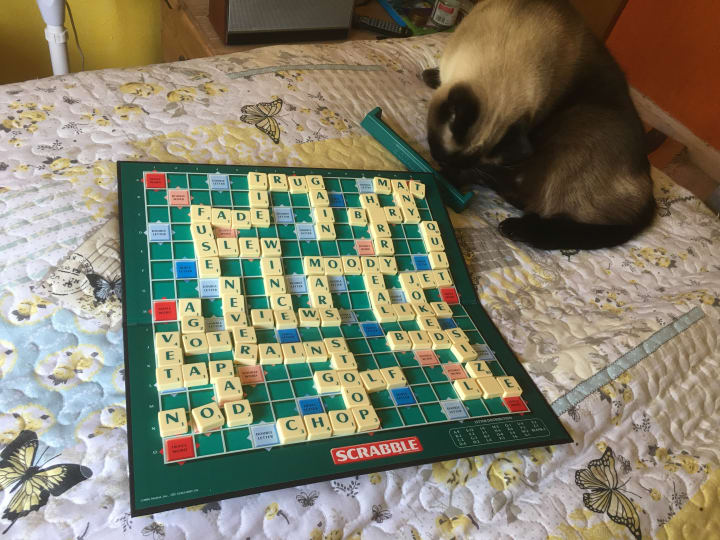 Tuesday 12th May 2020
I did mention on Facebook that I had partaken of a game of SCRABBLE. One of my dear friends posted a picture of her game which only after two plays was causing her and her opponent difficulty. Neither thought they could play. Man Servant and I worked out a couple of plays for them which would have solved their problem. Another friend on Facebook suggested "TEAZE". Man Servant and I checked the dictionary and found it was spelt with an "S" which we mentioned. We were informed that "TEAZE" with a "Z" was in an international SCRABBLE dictionary and so was valid. I do fear the English language is being diluted, sadly.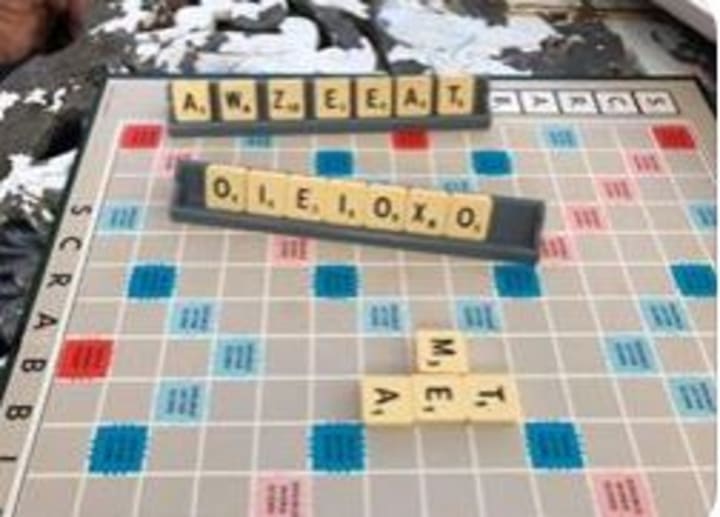 Rule #1 of SCRABBLE always agree on the dictionary to be used as a point of reference.
Wednesday 13th May 2020
Today I received another envelope from Paddington Bear in his role of Ambassador for UNICEF. This one came from Venezuela where he has visited as part of his world tour.
Venezuela does have serious problems and as always it is the children who suffer the most through no fault of their own. This is where UNICEF steps in to make sure as many children as it can help can get to school for their education and for some where they will get their only meal of the day.
The envelope contained some postcards and facts. Here in the south of England we only have one or two thunderstorms a year. There is a place in Venezuela called "Catatumbo" where there can be up to 100,000 lightning strikes per night. Amazing!
As always it is jolly nice to receive post and I cannot emphasise too much how important it is to use this medium to keep in contact and keep the art of letter writing alive. Especially during these difficult days. So, please pick up pen and paper or if you as fortunate enough to have a Servant ask them to take dictation.