Omar's Diary to 11th November 2017
Omar discusses some weighty matters, upsets Man Servant, is reminded of 22nd November and tries to watch 'Manchester By Sea.'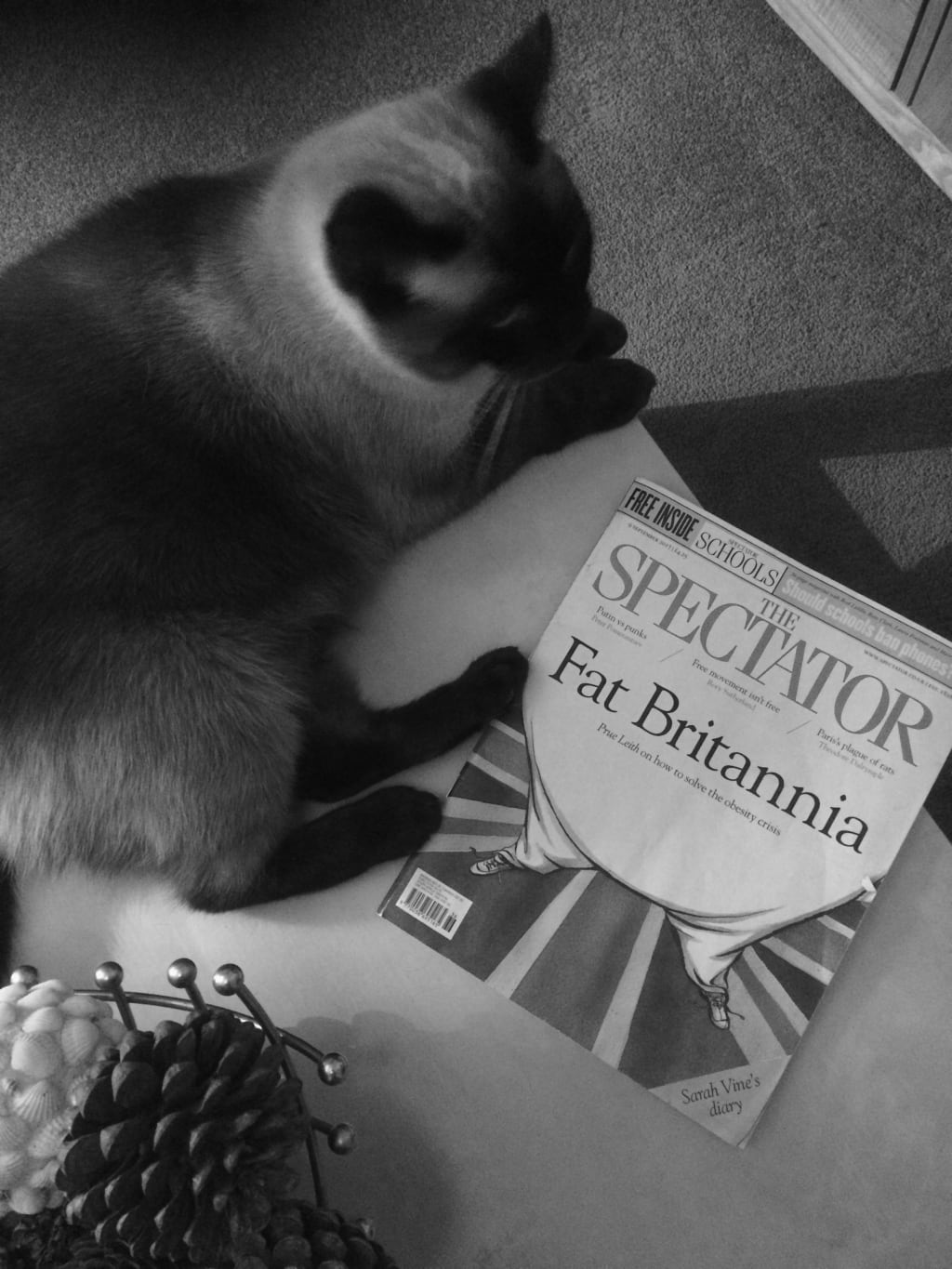 I was enjoying my week until the picture above was resurrected. Lady Servant was given this not so complimentary magazine, on one of her recent flights across the UK. Then earlier today Man Servant brought home the Saturday edition of The Guardian whose third lead headline on the front page was 'UK is most obese nation in Western Europe'. I think this article was primarily about the servant species and was not directed at me individually. I have to keep reminding servants that I am not overweight. I am breed standard and what you see in my pictures is just very relaxed muscles.
The enjoyable part of this week has been that my servants have been around Omar Towers much more than usual. They have been getting up early, feeding myself and Mitzy and then going off to see the equines. Then they have returned to the residence and given us their undivided attention.
My normal territory is at the back of our estate. To go to the front of the residence is something I am reluctant to do. The type of felines that wander the street are possibly not the most sophisticated or well behaved. Why Mitzy insists on always going out that way is something I will never understand.
The other morning my Servants had got up very early to see the equines. I understood that they were meeting another member of their species who is very punctual so they had to be away themselves quite promptly. The temptation was just too great for me. Man Servant opened the front door to let Mitzy out and before he could close it I slipped out into the darkness of the street. Man Servant just caught a glimpse of me and tried to call me back. I feigned deafness, ignored his calls and wandered across the other front gardens. He disappeared into the residence and came out. He was in his pajamas; for which the neighborhood is eternally grateful especially as there is very strong white LED lighting. In his hand was a packet of Dreamies. To locate me he had to walk the length of the driveway and along the pavement. This caused me great delight as there was frost on all the cars and he had nothing on his feet. Both he and Lady Servant know my penchant for these wonderfully flavored treats and temptation got the better of me. While I was enjoying this street food Man Servant grabbed me by the scruff of my neck and took me back into the residence.
I put up a token resistance and did manage to draw some of his blood on along the drive to add to his discomfort. I also think I made them a little late which was a bonus as Man Servant abhors not being on time.
On one of the Servants forays they bought some books from a charity shop as we call them here in the UK or thrift shop as they are known as across the Atlantic. A book that stood out from their purchases was The Kennedy Legacy which is a compilation of black and white pictures from the thousand days of Camelot that ended on 22nd November 1963.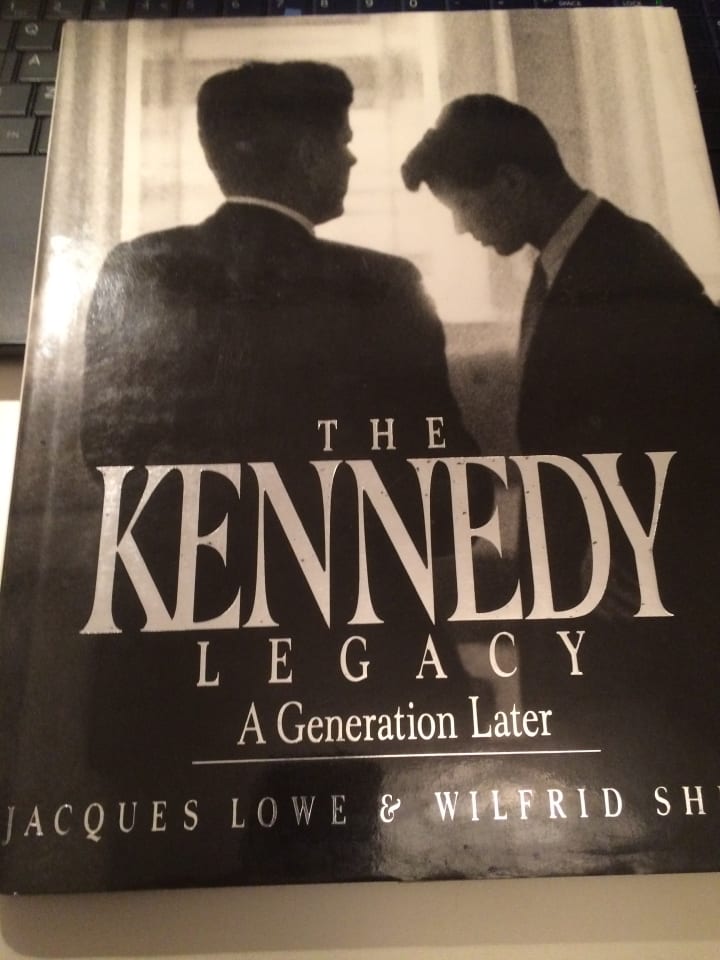 Man Servant started to read this book he brought it home on Thursday and had finished it by this morning while he was waiting for Lady Servant to get ready to see the equines.
It was raining this morning and Man Servant was dressed so there would have been very little sport in slipping out the front door into the darkness waiting to be found.
Then this evening the Servants tried to watch a film or movie called Manchester By Sea. As the film was loading they mentioned it had received several awards and should be a good way to finish Saturday. We were all comfortable. They had chocolates and I had a supply of Dreamies which I hasten to add are non fattening. I sat with them and believe me, I was very pleased when they decided to cancel the show. The language was appalling and I must say, set a very bad example to those who are easily influenced and much less refined than myself. And, as far as the story line ran, none of my Servants or myself for that matter were actually hooked after ten minutes unlike the book Man Servant read in three days. That will be one for the charity or thrift shop tomorrow.
satire
I am a very lucky person. I live in a beautiful area,the New Forest,have a happy home that I share with my wife and two felines. More,much more than this I travel many highways,to interesting places and meeting interesting people.Carp diem.