Omar's Diary for April 2022
Man Servant Birthday, Rodent ulcer - again, the Grand National, a new roller blind & Mitzi not well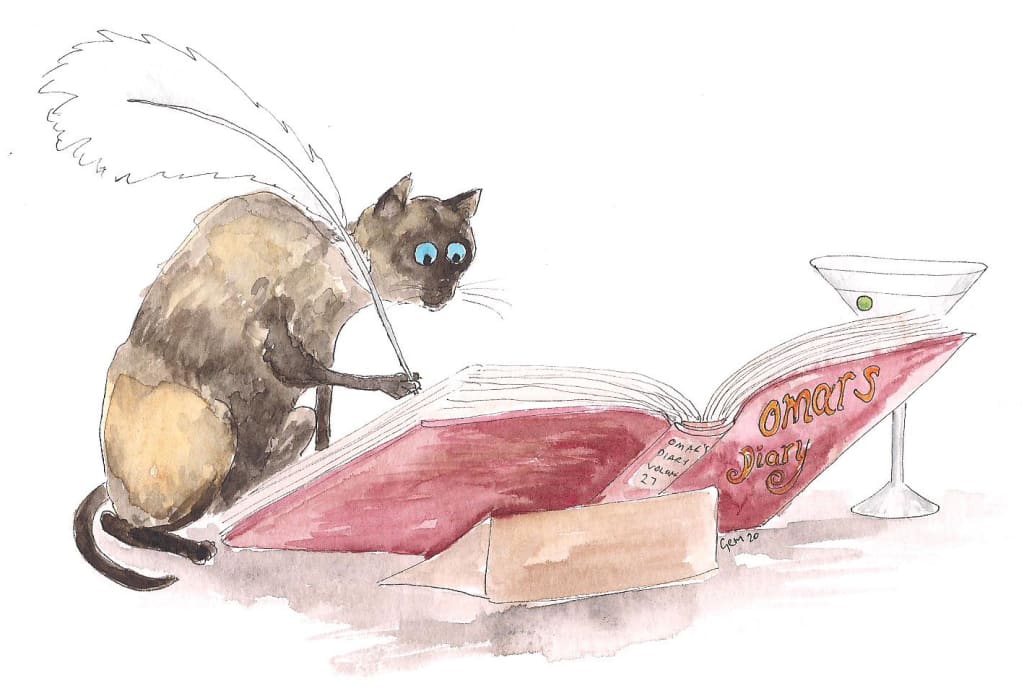 By Gemma Gill of Pegs Pony Pictures
Man Servant's Birthday
This was celebrated with a quiet day. After all, to express it in colloquial terms, he is "knocking on a bit" at 68. I do share his birthday but I am pleased to say that I do not match his years. In fact I don't know anyone who does in our immediate social circle.
One of the gifts from Lady Servant that we shared is a collection of albums by our favourite saxophonist, Stan Getz. When the darkness of the night is still fresh and a star lit silence settles around Omar Towers both of us sit and listen to some tracks. They are relaxing and maybe even best accompanied by a glass of something of quality. The collection is called "Stan Getz - 5 Original Albums" and we would recommend it highly for any fans of cool west coast style jazz.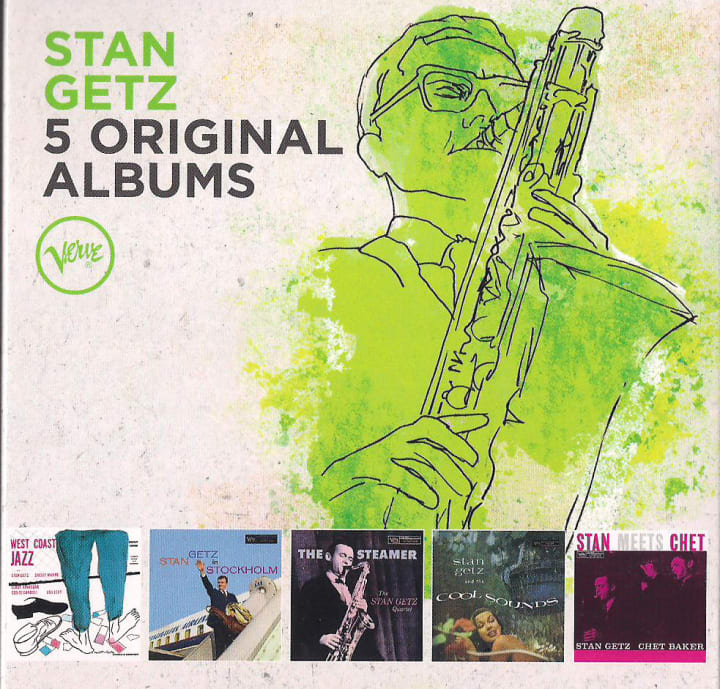 Lady Servant also gave us two albums by Marion Montgomery of whom Man Servant has very fond memories from fifty years ago. That is another story which he has already written in his piece on this platform entitled "Skylark".
Man Servant is amazing. No problem remembering what happened 55 years ago but has trouble finding his car keys and wallet most times he has to go out. This infuriates Lady Servant no end.
Off to my medical centre
Earlier this month I developed another rodent ulcer on my lower lip. Not only was it jolly painful but it also disfigured me making me look like I had been in a fight with Lager Boy from next door. Lady Servant was sympathetic as usual as she arranged the appointment. Man Servant told me I shouldn't kiss rats and mice. I know his jocularity is well intended to make light of some situations but I refuse to give him the satisfaction of letting him know that.
All cured quite quickly with a shot of anti inflammatory and an antibiotic. And I was told I had lost some weight.
Grand National
This was run on 9th April at Aintree near Liverpool.
For whatever reason we have not seen my personal turf accountant, Ticker, since I had a fairly substantial win in 2021 for which he still owes me. The last I heard of him was that he was stuck on an oligarch's yacht in the Bahamas unable to return home because of travel restrictions.
So we made our selections and sent Man Servant into the nearby town to place our bets. At the appointed time we gathered around the television and watched with our hearts in our months. We hoped to hear the names of our selections mentioned which happened once or twice accompanied by the words "pulled up", "going backwards" and "out with the washing". Sadly, none of our choices finished close enough in the placings for us to collect and the betting slips joined the morning papers in the recycling bag.
The roller blind
As many of you will be aware from previous diaries, Man Servant, as nice as he is, is not endowed with the largest ration of practical skills especially on the DIY aspect of estate management. Picture hooks and painting are his normal level of achievement.
A new roller blind arrived for the office and my heart sank at the prospect of Man Servant fitting it. Once I saw the tools appear and the office taken apart I made myself very scarce by hiding in the main bedroom with Lady Servant and Mitzi.
Despite the whole job taking nearly six hours, excluding tea and lunch breaks, I have to admit that he did a rather good job of fitting the blind. Not once did he swear, break anything or cause himself actual bodily harm involving a visit to the nearby hospital. The only words I did hear him mutter were "Measure twice - cut once". A sensible mantra for anyone doing any DIY but six hours! Really? You will pleased to hear that five weeks after installation it is still where he fitted it and still fully functional.
There is an expression "Work slow, work fast". Man Servant's equivalent is "Work slow, work slow".
Mitzi
April has ended with a note of great melancholy.
Mitzi, who is 17, has undergone quite a weight loss over the last couple of weeks. Lady Servant and I arranged for her to be seen at my private medical centre. There they carried out a broad spectrum blood test for all sorts of possible problems but they all came back negative which was rather good news. The centre also confirmed that as far as they could tell she did not have any "nasties".
The Servants have, with specialist advice of course, started supplementing her diet with luxury items like pilchards and poached white fish. Despite these special dishes she is still not averse to raiding my bowl. Knowing she is not very well at the moment how on earth can I get cross with her. Since she has been on this diet she has gained a little bit of weight.
She has received a great number of virtual hugs on social media and asks that I convey her thanks to all of you.
satire
About the author
When you read my words they may not be perfect but I hope they:
1. Engage you
2. Entertain you
3. At least make you smile (Omar's Diaries) or
4. Think about this crazy world we live in and
5. Never accept anything at face value
Reader insights
Be the first to share your insights about this piece.
Add your insights