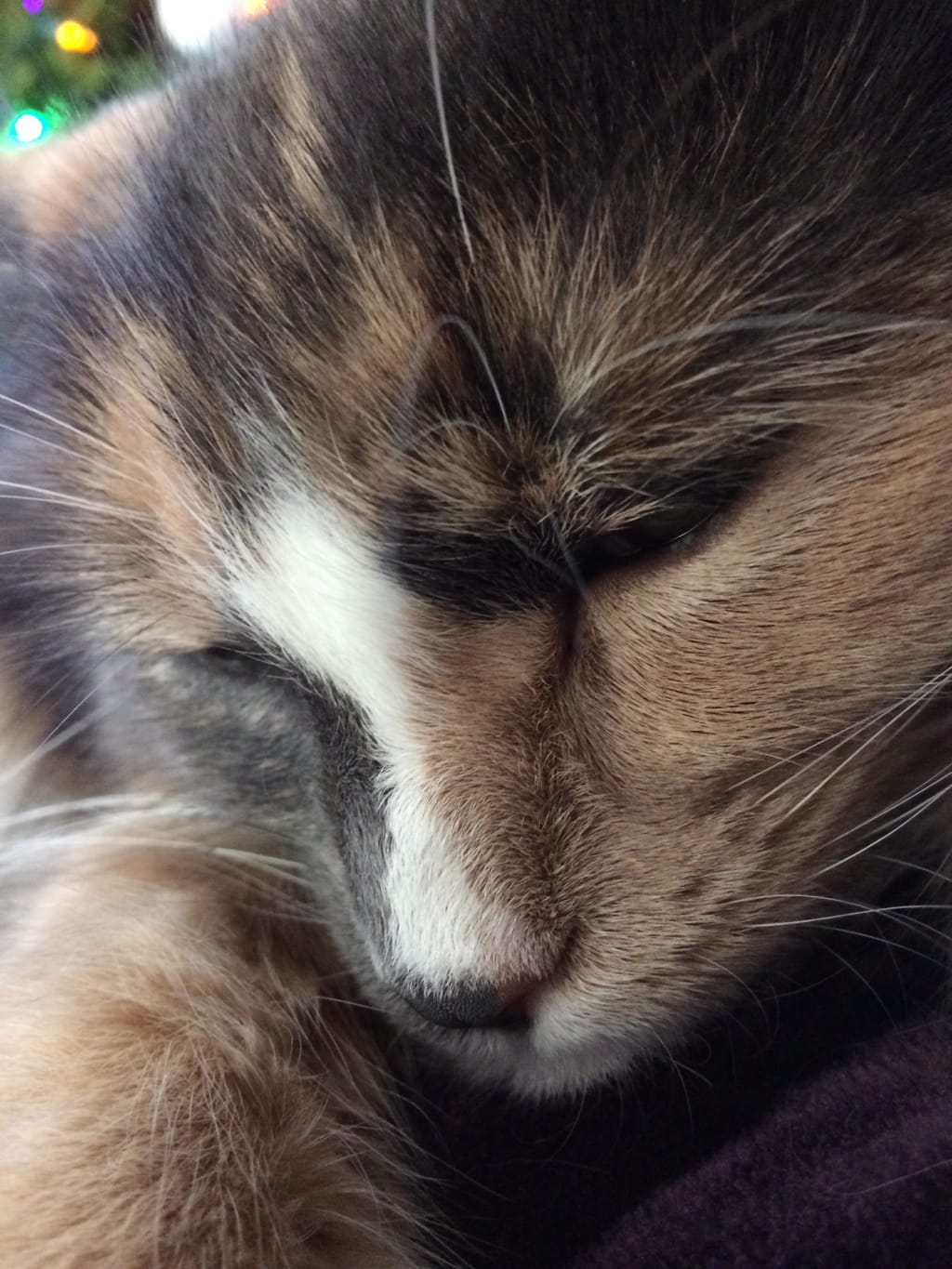 When I was little I read stories about heroes, villains, and everything in between. There was something that I noticed the heroes and villains had in common. Almost all of them had animal sidekicks! Cinderella had mice, Maleficent had her raven, and Ariel had Flounder.
I knew that I wanted an animal. A best friend who I knew was mine and who knew I was their human. And even though we had two cats, one was my mom's and one was my dad's. When I was ten, however, we got two new kittens. One picked out by my brother and the other by my mother. I was obsessed. They had cute little faces and purred like miniature motorboats.
I think I wasn't convinced at first that either of these cats would love me. Like me, even. But one day, the younger of the two kittens (and the fluffiest), Poppy, jumped up onto my lap while I was reading. I hesitantly petted her and she purred. I sat there in awe. This little creature had, for whatever reason, chosen me.
It wasn't even like this incident happened right as we got home. They were both scared at first. Straight from the shelter to the car to a new home. (One that came with a grumpy old kitty sister named Orin). For a while, the cats hadn't even grown attached to each other yet, let alone one of us. But even so, Poppy found, and I believe will always somehow find, her way to me.
From that moment on, if I was sitting on the couch, Poppy was usually sitting with me. We watched movies together (including the one for which she is named: Up On Poppy Hill), read together, and took naps together. I would pet, and she would shed and purr. I never thought that I would have a being that was attached to me. She made me feel loved and seen.
The part that made me really happy was that she trusted me. Besides the rest of my family members, she didn't really like people. She wasn't even that chill around my brother. But she relaxed around me and that made me relax.
I would have to say that I took this picture because my cat is such a beautiful thing. I took this around the holidays and in the edge space around her fur you can just see the fragments of Christmas tree lights. She was so calm in that picture.
I think I love to read with her the most. I have decided that the character she reminds me most of is Beth from little women. Yes. She is Beth and I Jo. For she sometimes looks to me for help, but really it is I who benefits most from the relationship we have. Beth was gentle and kind as Poppy is. Also quite quiet and loving. And though she may not have been loved widely, she was loved deeply. That is my Poppy.
I know It's a little cliche, but here's a poem I wrote about her:
Through the field and under the sickles
Sits my dear little Poppy in a jar used for pickles
She meows and she purrs and she eats and she plays
If it were up to me she'd have infinite days
Her split colored nose holds a drop of mid morning dew
I look down just to see what she'll do
Her eyes go askew at the sight of the drop
But in all her concentration she falls asleep with a plop
I look down lovingly at the furry little creature
Treasuring these days when I can always reach her
I hate to even think about it, but one day Poppy will be gone. When she's gone, I think I'll find a place on my walls for a large print of this picture. Because if and when I am here and she is there, I will always want to be reminded of my gentle, calming kitty.