My Little Man Daymon
How He Became an Iron Pony Rider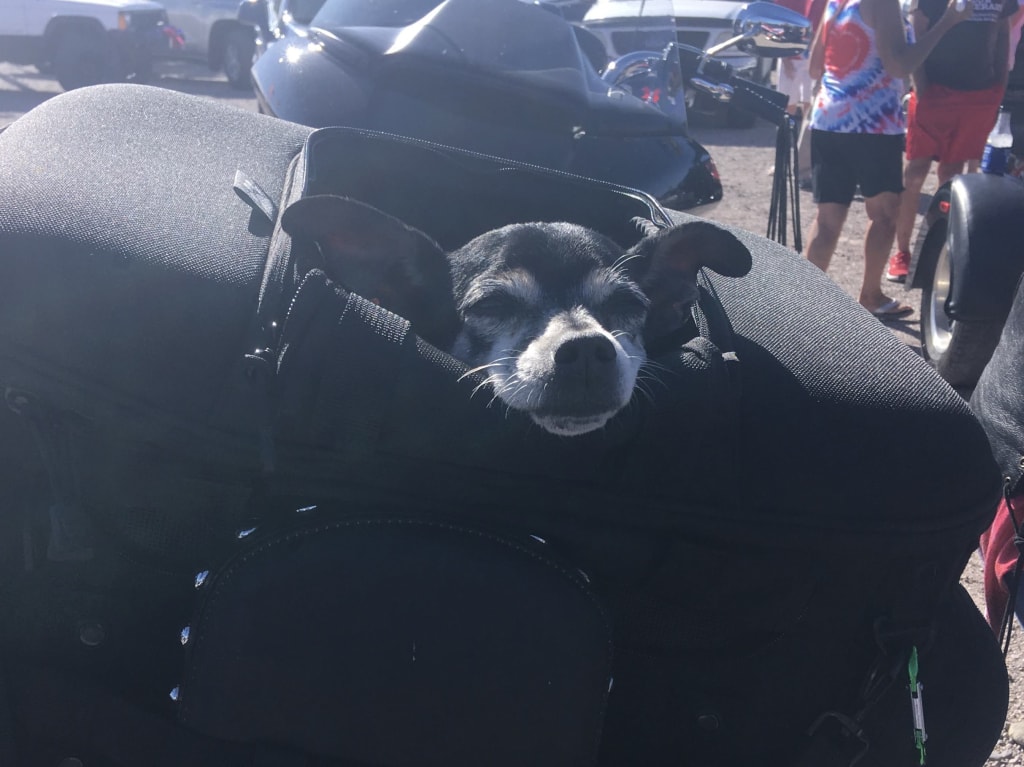 Daymon has been rescued, mostly rehabilitated, the entertainer of the dog pack, and seems to take commands without them even being spoken. (see previous two stories of his rescue and rehabilitation)
Now it is time to see how he will respond to an Iron Pony, or more commonly known as a motorcycle. Personally, I grew up dirt bike riding and was told to never ride a street bike. I did not listen obviously and have recently gotten my Harley back after having been married and it was sold for a down payment. At this point, my husband is now an ex, has moved out, leaving me the Iron Pony he tried to win me back with. My Father told me to sell that Iron Pony for whatever I can get out of it. He gave me a 1200 custom cruiser named IWolf. No more breaking down on the side of the road!
Currently, there is a black cat named Trinity that LOVES to get in a backpack and go to nursing homes for pet therapy. After about 6 months of Daymon being at the doghouse, and he witnesses Trinity climbing into the backpack, it is time. So, let's see what happens aye?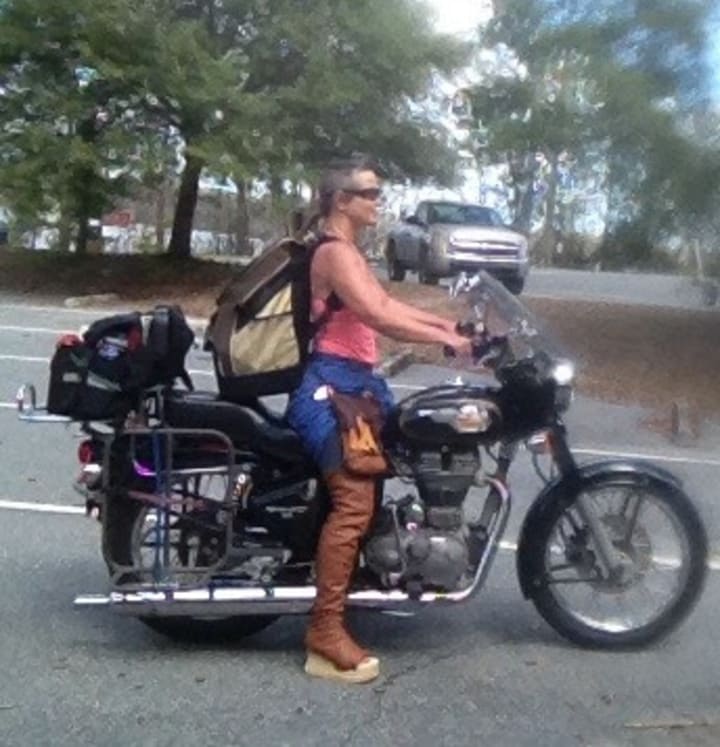 First came making sure He would be just as comfortable as Trinity (She was actually bigger than Daymon!) in the backpack. We began with getting in the pack and rewarded with a treat. We did this several times and then began closing the zipper. He did not make a peep or ever try to get out. He actually laid right down as comfy as he is in his crate.
Next came Picking up the backpack and putting him on my back. Now, this he gave a bit of shuffle and when I took the pack off to see his face, his eyes were as big as softballs! I could hear him saying, "This crate moves!" Needless to say, we practiced this till his eyes got normal and he stayed laying down, nice and relaxed.
After Daymon got relaxed with the movement of the backpack, I began taking him in the 4-wheel cage, (the truck), in the backpack, windows open and stopping by IWolf, starting her up, and having a sit down on Her.
I will never forget the jump and shuffle I felt Him do when IWolf first started up that first time! I did not pull the backpack to see his eyes that time, but I sure could feel them. However, every day he kept jumping into the backpack on his own, ready for the day's adventures. What I believe gave him comfort and confidence, is knowing that I am right there with Him.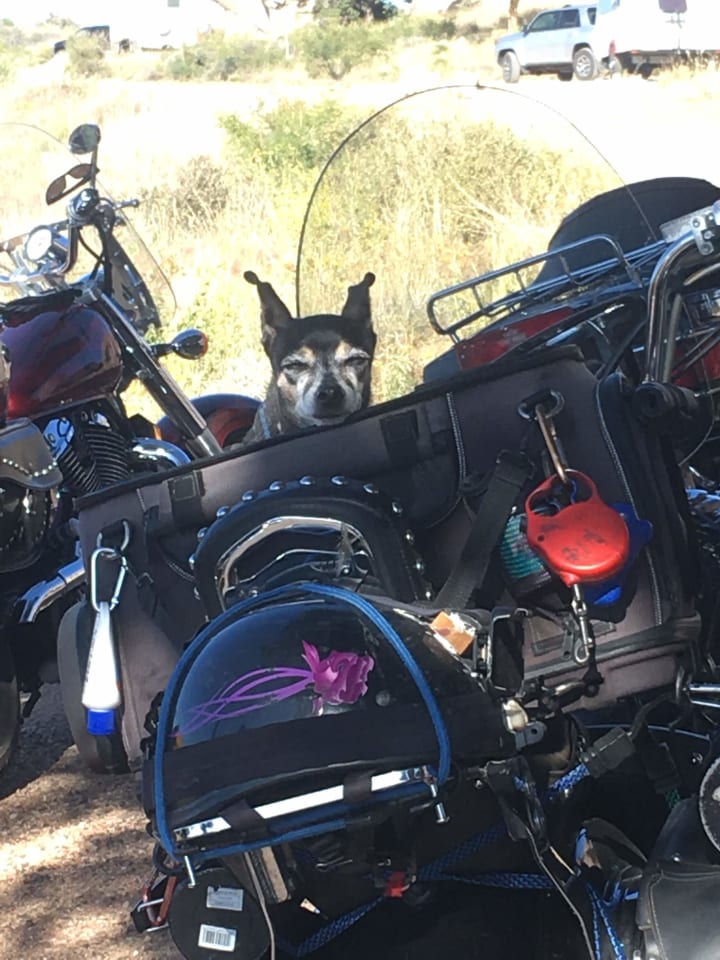 It did not take long for Trinity to begin getting jealous! She insisted on Her once-week ride to the Nursing Home and She knew when it was Thursday. She began laying on the backpack on Thursdays ready for me to open it up so She could climb in.
It also did not take long for Daymon to not react to the Iron Pony starting up...so let's see what happens when we begin rolling, revving, and accelerating all at the same time. One thing is for sure, a 15 lb slinky feline shifting in a bag on your back is a lot smoother than a 9 lb solid Chiweenie!
Rolling down the gravel drive and making a right turn onto the country road, Daymon makes a shift mid-turn. It is then my gratitude for 'dirtbike' training kicked in...I hit the accelerator spoke the words "Lay Down," and Daymon responded. We rode for an hour stopping twice at a couple of nearby parks to allow him to get out, walk around, see if he would accept water and treats, and see how he would respond to getting back in the backpack.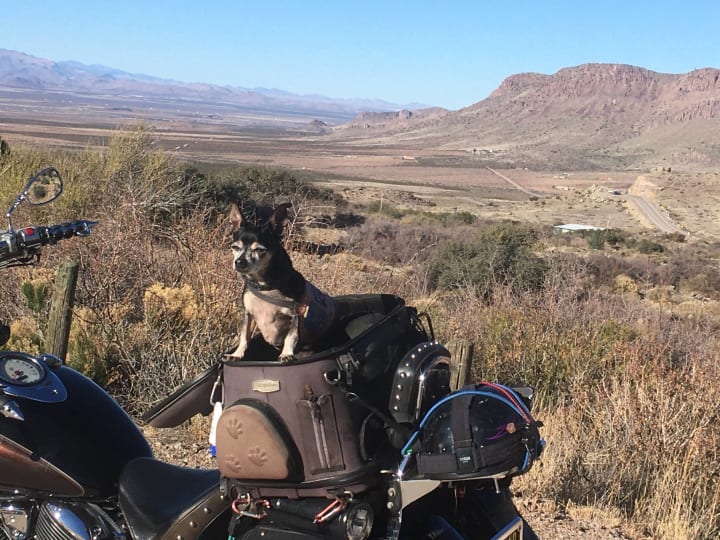 Absolutely no problem with the first stop. He climbed back in, ready for the swing onto the back, the starting of IWolf, and the takeoff. He readjusted on the takeoff again.
On the second stop, I started IWolf up before putting him in the backpack, just to see what He would do. Bless his little heart, he did all he could to get in that backpack by himself! This Little Man Daymon was BORN TO RIDE! He was totally ready for the heave-ho onto my back, and yet once again, he readjusts after take off.
I see the pattern, and maybe Trinity has been doing it all along; however, beginning with our next ride, I begin facilitating a 'fake takeoff' just so the adjustment happens before the actual real takeoff.
Now, Trinity has her Thursdays, she's happy. However, now, Daymon knows. He knows the schedule too. And now, when he senses that I am getting ready to leave and it is not mealtime, he does everything he can to get his little 9 lb body into that backpack to go for a ride... I have created an Iron Pony monster named Daymon. And as you can see, we graduated to his own personal crate on the Iron Ponies that is my only passenger.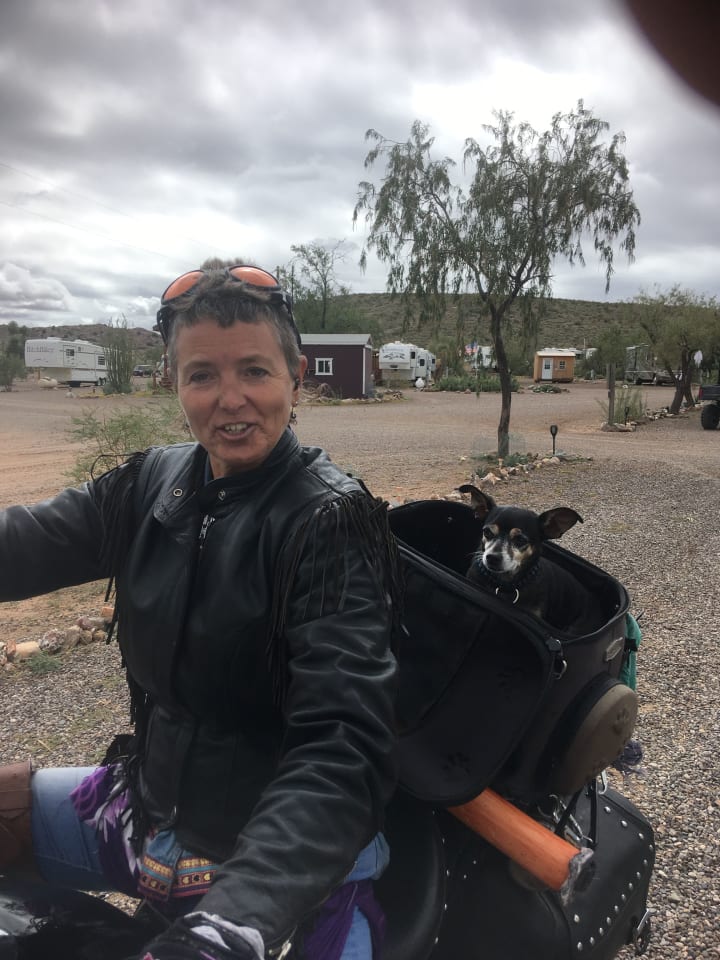 It was not long for the K-9 rescue and doggie daycare to sell. Daymon and I take off and travel all 50 states in 52 weeks and we go again for the lower 48, and we kept going. We travel up, down, and side to side for several years.
One day, Daymon began squealing in his crate. I pull over because it is so unusual for him. He climbs onto my chest getting out of the crate and begins licking me. This takes me by surprise and then I notice that I am beginning to feel dizzy. I sit on the seat of the Iron Pony and Daymon continues to lick and shove his head up against my face, like a little hug.
This lasts for several minutes and then my dizziness is over. Daymon then struggles to get out of my arms wanting me to put him down. I recognize the feeling from having been diagnosed with a heart arrhythmia in India. This little man Daymon just detected this and made me pullover! Thank you Daymon!! For both of us!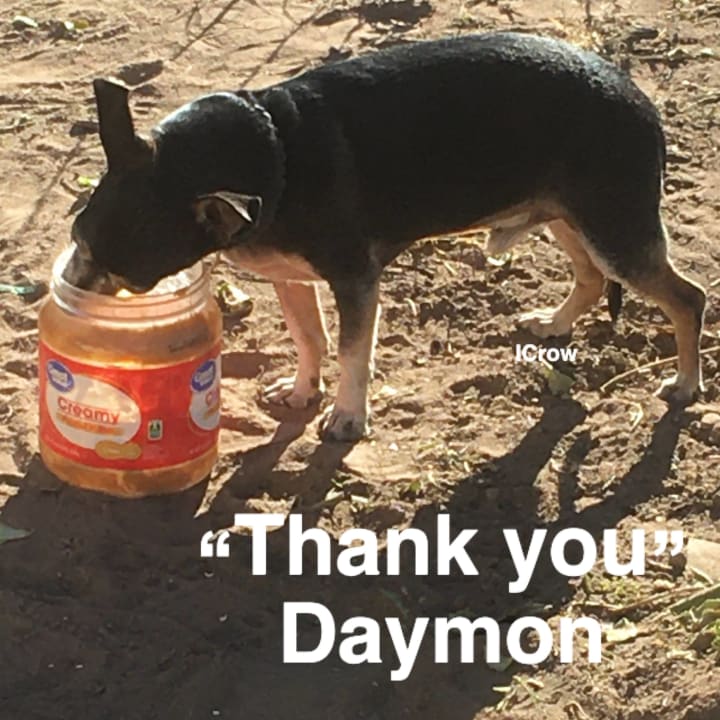 You bet He got a really good treat when we stopped for the night! And thus, Lil'man Daymon becomes my Iron Pony Service Dog. We have ridden over 150,000 miles together across the United States on 4 motorcycles since 2011! And there is one thing that is absolutely, positively sure... There is no way I could have done it without him, nor would I have wanted to.
Daymon will be 15 years in January 2022, He has earned his road name "Pator" and can be sound asleep when the Iron Pony starts up, and he comes running, ready to ride. He has been in more host homes, hotels, parks, and all than any I have ever met. The cool thing is, wherever the Iron Pony is, that is where you will find him and that is what he calls home.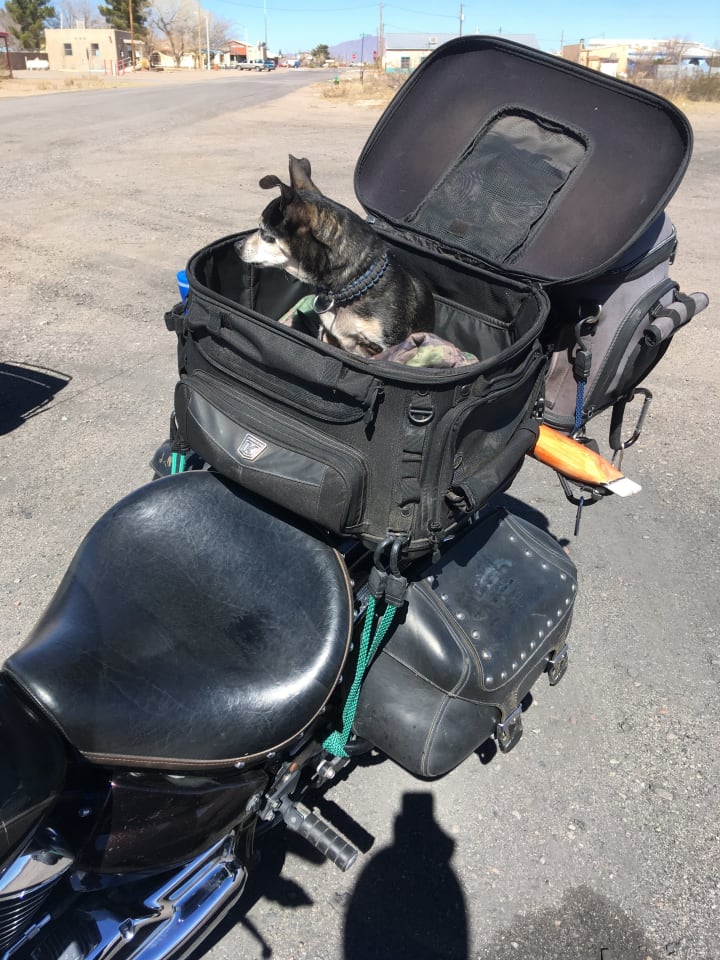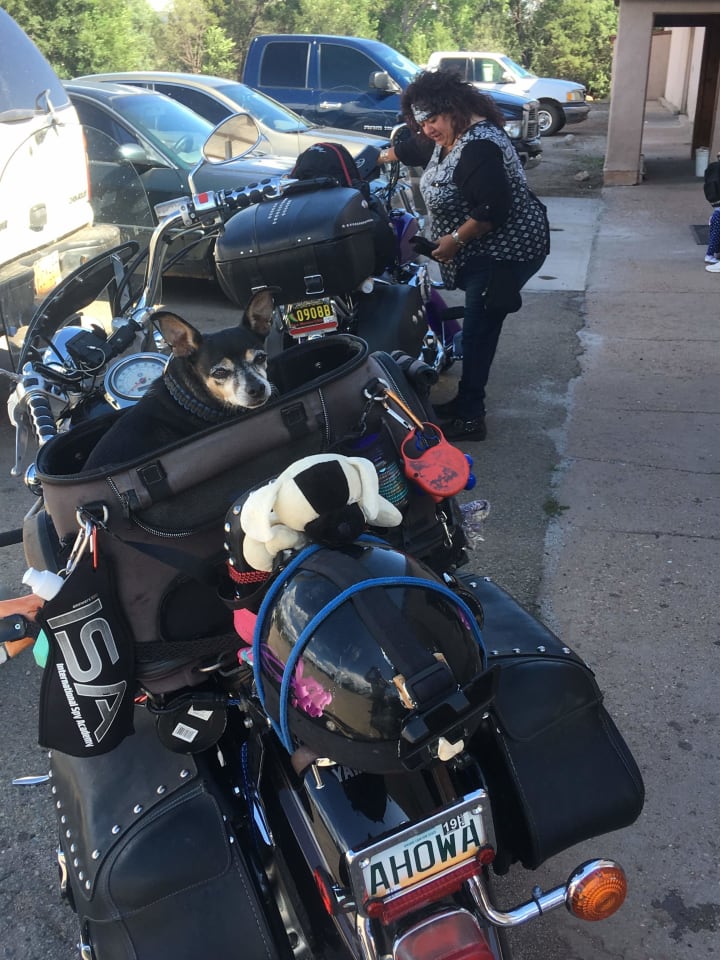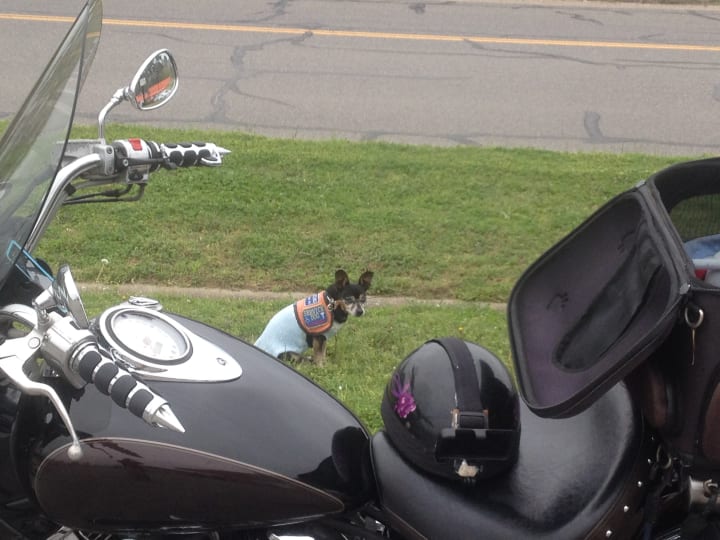 dog
About the author
Reader insights
Be the first to share your insights about this piece.
Add your insights