Mets fan names bird after Yoenis Cespedes
There is officially a bird named after Yoenis Cespedes, and he's an Instagram celebrity!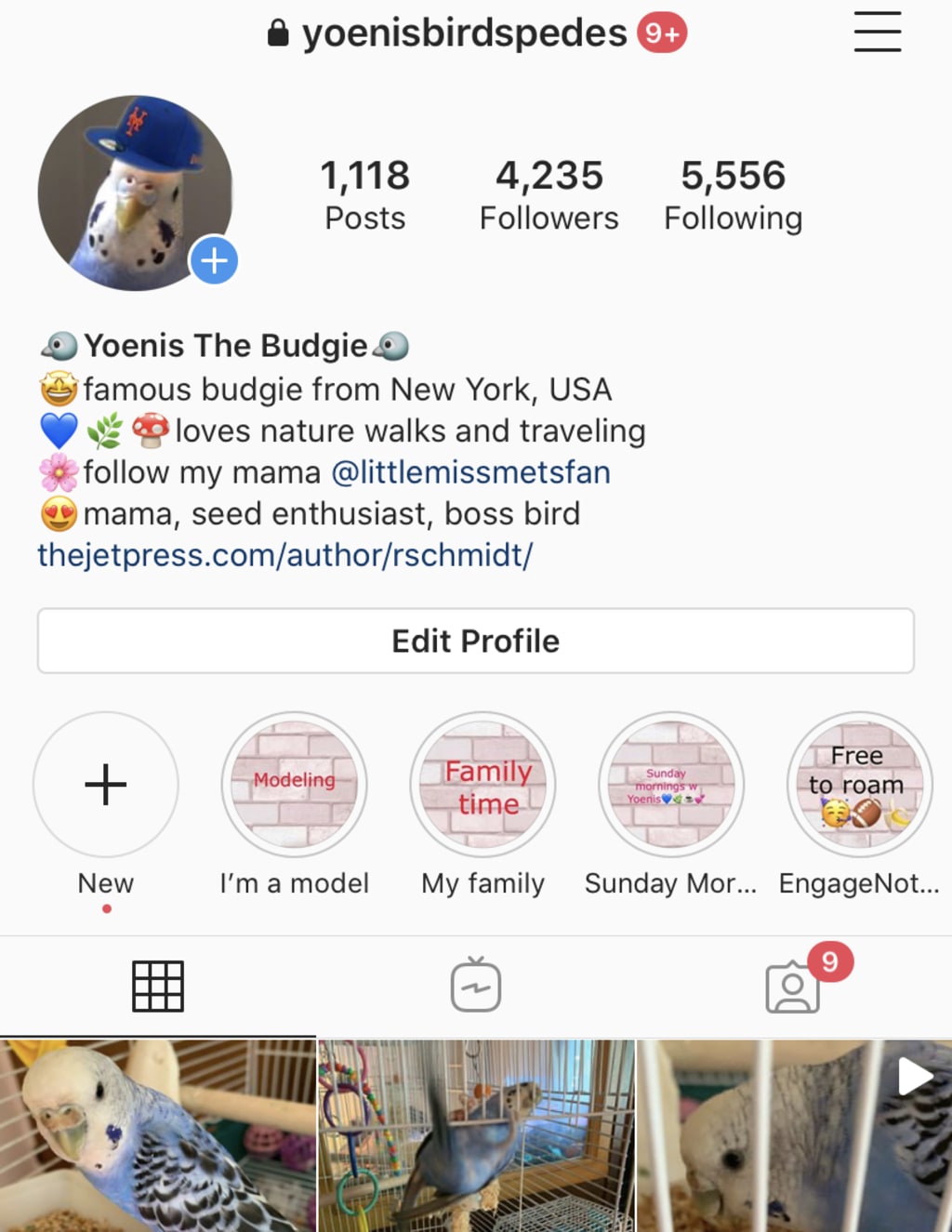 Angelina Heather Rizzo, 28, of Islandia New York, bought "Yoenis Birdspedes" aka, Yoenni, from Pet Supplies Plus in Central Islip on May 1st, 2018. Yoenis was quickly given the name "Yoenis Birdspedes" by Rizzo after popular New York Mets outfielder Yoenis Cespedes.
Yoenis has 4,129 followers currently on Instagram. She lives in a cage in Rizzo's room. Yoenis bites, and also loudly screams throughout the day. You can also find her on Facebook and Twitter too. The bird has a username of @yoenisbirdspedes on Instagram, and @yoenisthebird on Twitter.
Rizzo is a sportswriter and managing editor for Mets Junkies. She used to write for The Jet Press at Fansided. Rizzo is also a college student at Hunter Business School and softball coach for The Special Olympics.
Rizzo says the bird dislikes other birds, enjoys seed and nature walks, is a "mama and boss bird" and is a "seed enthusiast." Yoenis loves to try different types of seed each week. Each month the bird is given a new type of seed to try. Sometimes the bird eats the food and sometimes it's a miss completely. The bird is a budgie, a common bird species of American pet owners.
"The first thing I do after drinking my morning coffee is give Yoenis Birdspedes treats and kisses," says Rizzo with a smile. "She usually chirps at me and I can't be too mad when she bites me. She's just my whole life since 2018." Rizzo admits her personality and the bird's are "two strong female presences" that often clash but Yoenis is given lots of treats despite biting her owner constantly. "I do sometimes scream when she bites me, it really hurts, and she's relentless.
When asked if the bird will be getting a new name since Cespedes is no longer a New York Met, Rizzo just shrugged. "She knows her name" she went on to say, "She actually knows too much, she's heard all my FaceTimes with my friends since her little blue butt lives in my room." Rizzo laughed.
The budgie is an ever strong presence on Instagram, where she interacts with her followers, mostly other birds, with Rizzo posting "as Yoenis."
The bird posts only twice a day, once at 2 in the afternoon and once at 9 in the afternoon, and comments and likes people's posts. Her best internet friend? A clever blue parakeet named "Darwin Pluto" and George The Cutie Parrot. Layla the budgie is also a close friend of Yoenis'.
Yoenis is seen liking their posts constantly and comments are always exchanged throughout the three bird accounts.
I asked Rizzo, who is my niece, why she opted to make the bird an Instagram. "I just logged onto my Instagram and saw people actually made their birds Instagram accounts." "I decided, why not?" She then went on to laugh and admit that most guys think she's absolutely and completely nuts having made her bird a bunch of social media platforms, but she is happily dating a man who appreciates her love of this bird.
On Twitter, the bird is an activist. The bird occasionally retweets things about change and peace, and equality for both races, and the Black Lives Matter movement. The bird is quite active on all of her social media platforms each day. On twitter, Yoenis has over 500 followers while Rizzo has a whooping 7,077 twitter followers. Rizzo's platform is mainly used for page views for her sports articles. Rizzo sometimes shares photos of Yoenis on there, so if you follow @angelinachuXD on twitter, you'll probably see Yoenis too.
The bird definitely has a love for social media, much like her owner. Rizzo often admits she shows the bird her following and likes to think the bird knows some of her followers by name. "I repeat her friends' names to her sometimes, and I think she's learned them." Her favorite go to treat after a social media post? "Millet, of course!"