Mahopac Author and Conservationist Gives Voice to the World's Big Cats
Childhood Disability Leads to World Renowned Career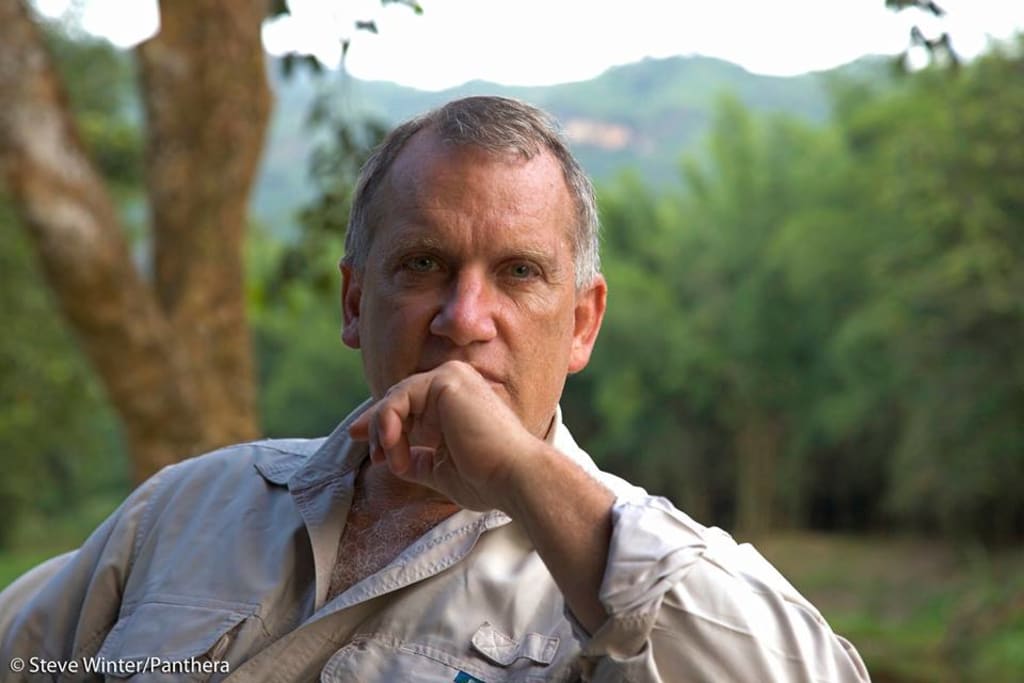 Photo by Steve Winter/Courtesy of  Alan Rabinowitz
As a child, animals put Alan Rabinowitz at ease. His misfiring neurons would follow suit and put his stuttering problem at bay. This opened an avenue for just about the only conversations had until he was 19, and yielded common cause with the recipients. The captive connection forged with the jaguars at the Bronx Zoo eventually propelled him to becoming one of the world's leading big cat experts and author of numerous books. Among them is his latest—The Indomitable Beast.
"I thought the they were just like me—stronger than the human beings who put them in these tiny cages. That's the way I felt, locked up in my own head," he says.
Thus he vowed if he could find his voice, someday he would be there's.
Rabinowitz would ultimately be able to articulate through thousands of hours of therapeutic practice, and while he would deliver on the promise, the Mahopac resident admits the youthful impetus lacked any real focus. "I was a kid. I had no idea what that really meant."
Documenting the Jaguars' Long Journey
Decades later, Rabinowitz found himself in no short supply of knowledge to finally let the public pounce on all he's learn from and about the jaguar. "I reached a point where I'd gathered enough information on their journey of survival," he says.
The 18 ice ages endured stood out most prominently. "80% of the big cats didn't survive because they couldn't travel long distances. So not only can we be amazed by their strength and resilience, but we learn about survival," reveals Rabinowitz, who graduated from the University of Tennessee in 1981 with an M.S. in zoology and a Ph.D. in Wildlife Ecology.
The manner in which they've intermixed among the landscape of humanity also adds to the tale. Referring to what's known as the "Jaguar Corridor" between Mexico and Argentina, the trans-continental expanse again demonstrates the feline's ability to travel great distances and navigate between the mass of human habitation.
It also shows the jaguar's resolve to maintain its genetic connectivity. "The great mechanism toward extinction is when groups get fragmented, and they're only capable of breeding within themselves," says Rabinowitz.
Even so, Rabinowitz hasn't hesitated to give the big cats a leg up as the CEO of Panthera. Devoted to saving the world's wild cats, his work has led to the first jaguar sanctuary in Belize, and Thailand's first field research site on Indochinese Tigers, Asiatic Leopards, and Leopard Cats. Rabinowitz also helped create Taiwan's largest protected area, five protected areas in Myanmar, the first Himalayan national park and world's largest tiger reserve in the Hukaung Valley.
Children's Book Brings Hope to Isolated Children
Nonetheless, he never forgot the isolation he felt as a kid, and the way his speech impediment labelled him as "retarded." His recently released children's book, A Boy and a Jaguar, speaks directly to the pain, and details his vision to someday speak up for the solitary jag at the Bronx Zoo.
Of course, the real message is meant for the cage that growing up can sometimes enclose children in. "Every child at some point feels completely misunderstood and alone. So I wanted to reach out but especially to disabled children," he says.
Zoos Should Be Rescue Centers Not Jails
But his grasp on the lonely bear, cat, or hawk in zoos remains elusive. "To me," he asserts, "zoos are jails for animals."
On the other hand, Rabinowitz believes there's no shortage of wild animals who could appropriately fill zoos. "They should be rescue centers," he says.
As for all the natural habitat lost to the ever expanding indulgence of human behavior, Rabinowitz believes only a change in mindset is required to make enough room. "We have to realize that the natural world is not apart from us, because if we don't protect and account for it, then we are hurting ourselves," he instructs.
His work clearly tells us that we need not look very far for the resiliency required.