Kezia
For the love of a skunk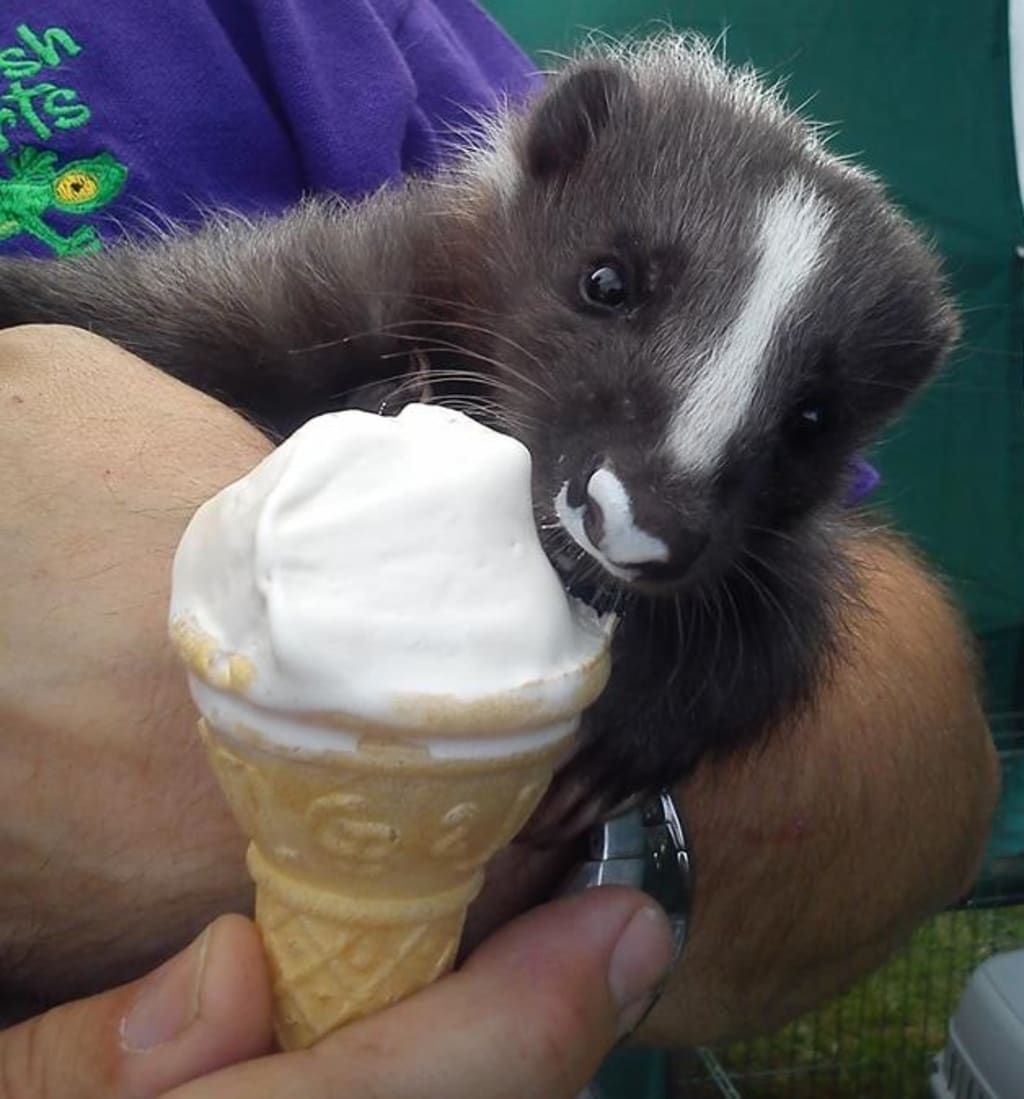 A skunk with a sweet tooth!
Tucked in the crook of the uniformed arm of the Air Canada commercial pilot, was a tiny bundle. Descending the stairs from the cockpit gingerly he made it apparent that his cargo was precious.. Scanning the sparse crowd in the waiting area of the small town airport shelter he picked out the well dressed couple standing off by themselves. The woman wore a stylish cloche hat over her freshly styled bouffant accompanied by a red tailored coat. Her companion, though not as flashy, was dressed in a comfortable blazer and looked the part of a young professional.
With no need to ask, the pilot strode to the couple. "Calderoni's?" He inquired. Knowing the answer would be in the affirmative. No one else in sight fit the profile of skunk owners.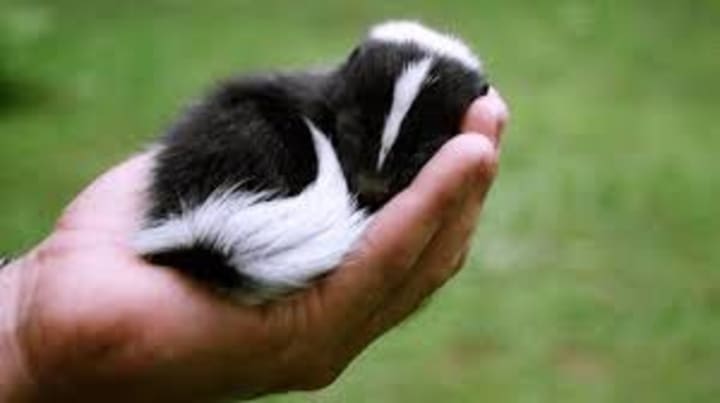 "This little fella helped fly the plane all the way from the coast." He smiled, gesturing to the miniature sleeping bundle in his arms. "Honestly, he slept most of the way. He's pretty inquisitive in-between naps though." He laughed, and as the kit felt the shaking from the laughter, his eyes opened and he poked his nose towards the eager couple, sniffing. Finding nothing amiss he settled back into the pilot's arm; little black eyes following their every movement. .
The woman reached for the new member of their family hesitant at first. Pulling her hands out of expensive looking leather gloves and tucking them under her left arm, she extended her hand, palm down, to the skunk. Sniffing, he wiggled his way out of the grasp of the pilot and climbed into Alma's outstretched arms.
Offering a contented smile and a sideways glance to her husband, she nestled her new baby into her so far childless arms.
"Thank you for taking such great care of Kezia." She stroked his soft fur, and Kezia, upon hearing his name for the first time, tucked his pointy nose under her arm and dozed off again.
"Kezia, eh." The pilot smiled. "It suits him. Thank you for providing my most unique passenger so far!"
Absorbed in their new "baby," Bob and Alma thanked the pilot again and headed to their car.
* * * * *
Married for several years and unable to carry a baby to term, Bob and Alma had much love to offer their tiny new family member. After repeated miscarriages, they had decided to take some time to advance their careers and enjoy the social life of young professionals in a small 1960s city. An exotic pet fit their lifestyle and unique personalities; providing, in addition to a recipient for their affections, a wonderful source of networking opportunities and introductions to adventurous people and situations.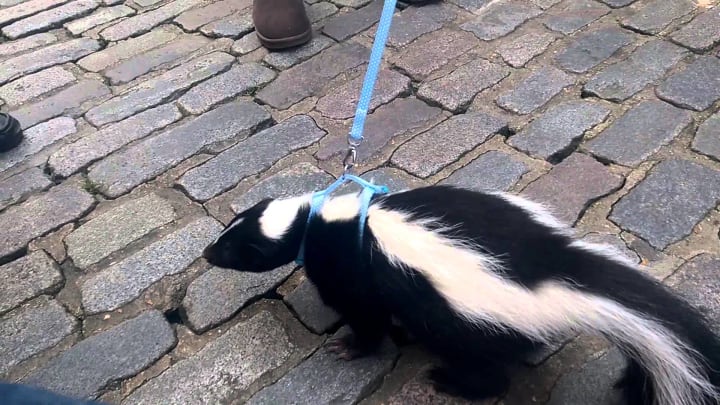 * * * * *
Kezia settled into his new home and role as if this was what he was born for. From his very first night home, Alma would climb into bed, lifting up the covers and patting the mattress beside her. Kezia would jump onto the bed and burrow all the way down to the bottom curling himself around her feet and that was where he slept every night of his life, including during Alma's various hospital absences.
Popular socialites, their home was often the gathering place for fancy dinner parties and nights of cards. Alma in particular derived great delight in "forgetting" to inform new guests of their unusual pet. Upon the arrival of a newcomer, Bob would hang the coats in the entry closet and Alma would escort the guests to the sunken living room, getting them settled and comfortable. The dark blue carpet complimented their golden chesterfield and the visitors would invariably gaze around admiringly as Alma slipped out through the french doors that led to the dining room. Bob would also disappear briefly, feigning a need to grab something from the kitchen. One of them would then send Kezia waddling toward the living room and wait for the inevitable exclamations.
Upon shrieks of horror, Alma would immediately appear with a previously prepared tea tray.
"Oh I see you have met Kezia!" she would smile, while the guests attempted to regain their composure.
"Um yes, can he spray?" This was the first question everyone asked, reasonably so.
"Oh no." they would laugh. "He was 'de-scented' as a baby." Then everyone would laugh and relax and Kezia would wander around contentedly all evening looking for food scraps and handouts. Doted on by everyone, because, "who had hand fed a skunk before?" their baby grew to a generous size.
Kezia was their ticket to many adventures but one of the most well known was on a family trip to the Heritage town of Barkerville, a former gold rush town in northern British Columbia. Walking nonchalantly down the street amongst the tourists and actors, Kezia garnered both positive and negative attention. Some stepped back and stared although many asked to "pet the skunk." Alma loved the attention and so did Kezia. Bob would have been just as happy to be invisible. Pausing on this warm afternoon in the summer of 1962 they bought an ice cream cone for their pet at the General Store.
"Let's sit here and let Kezia enjoy his treat," Alma suggested, parking herself on a wooden bench in front of the General Store. Enjoying his own cone, Bob joined her.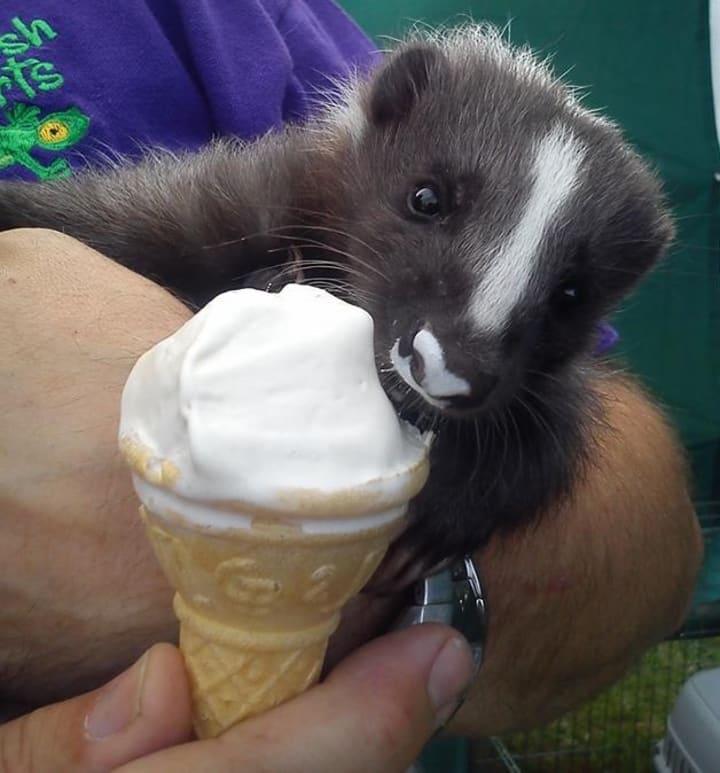 "Oh, look at that skunk, eating his own ice cream cone," gushed a little girl.
"Stay back here," her mother responded, admiring the cuteness from a safe distance.
"Oh it's ok, he doesn't spray," Bob assured them, though they still hung back.
"Well, what do we have here?" asked an elderly woman dressed in a floral dress as she walked sedately down the boardwalk toward the young family. "Is this a skunk eating an ice cream cone? Why, I have never seen such a thing in all my days."
Bob and Alma smiled. "Would you like to pet him?"
"You better believe I would," responded the woman. "I have hunted with my husband for years and even shot my own grizzly bear, but I have never petted a real live skunk!" Reaching down she stroked Kezia's fur gently. "What is this little guy's name?"
Alma scooted closer to her husband and invited the woman to sit with them. "This is Kezia. You may hold him when he is done with his treat."
"Oh, I would like that." And she settled down beside them expressing her pleasure at such a unique chance encounter.
"My name is Betty, Betty Wendel. My husband and I are the oldest living residents in Barkerville." And she offered her hand.
"Bob," he accepted her hand and shook it, "and this is my wife, Alma. We are very pleased to meet you. This is our first time visiting your lovely town and you can be sure we will be back."
"Well, I would like to invite you both, and Kezia, to join me for high tea this afternoon at the Barkerville Grand Hotel."
"We would be delighted." responded Alma. "But is there a dress code? I'm not sure we are prepared for high tea."
Chuckling, "Kezia is your dress code, my dear. And what you are wearing right now is beautiful." Alma, who always dressed to the nines, was relieved.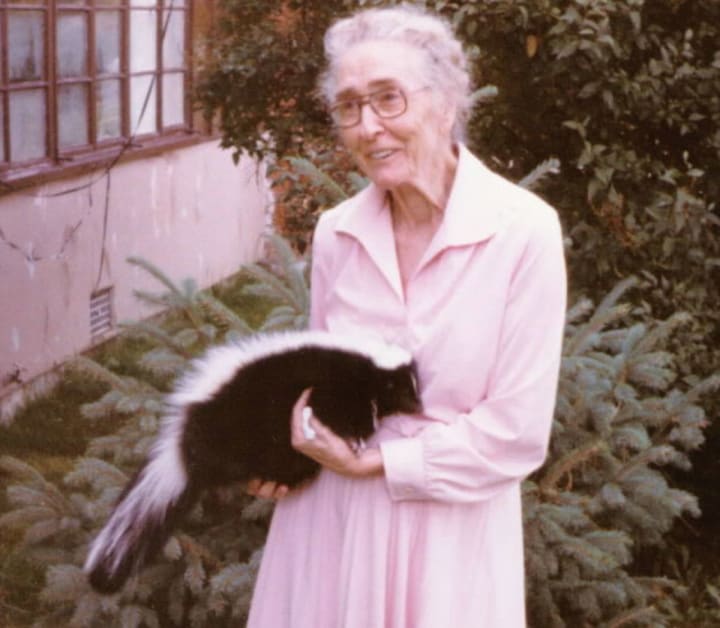 They spent the next hour listening to the rich history of the area and then left to explore more of the town, agreeing to meet at 5 pm for tea.
Betty must have spread the word because they were treated like royalty at every building they visited, including an escort to the front row of the raucous theater production, a family friendly burlesque show patterned after the shows from the time of the gold rush.
At 5 pm, they were welcomed into a private room in the hotel normally reserved for special guests. They were treated to meat pies, crumpets, pastries and of course tea. Kezia was given his own plush seat and Royal Albert Tea service with a meat pie all to himself. For dessert everyone had a generous slice of "Royal Chocolate Rum Cake," even Kezia who had quite a sweet tooth. When he was finished, Alma allowed him to gather the crumbs from under the table as well. They all had a glorious time and promised to visit Betty on their return to the city. Unfortunately, her husband passed away the following year and she, the last living "Barkerville Old Timer," as they were referred to, moved to a care facility in the nearby city of Quesnel.
* * * * *
Kezia remained Bob and Alma's pride and joy for the next 6 years, when to their complete surprise their 9th attempt for a human baby was finally successful. Resigned to the likelihood of never having a child they were over the moon with excitement. And oh how fun it would be to have a baby and a pet skunk! Both impish and hesitant due to their many losses, Alma preferred to keep their new arrival a surprise. Just two weeks prior to the due date, she informed her co-workers of her impending leave of absence. "Why are you leaving?" they quierried, knowing she was an integral part of the management team for BCTel.
"Oh, I'm going to have a baby." She casually informed them. Everyone was shocked. "When?" was the inevitable question.
"Sometime in the next 3 weeks." she replied with a smile, realizing she had hidden her slightly enlarged abdomen successfully.
One week later they were blessed with a healthy baby girl. Just over 6 pounds she was a little bigger than their last baby, Kezia, though not much noisier. Baby Maria, slept in a wicker bassinet lined with a hand sewn liner and mattress covers. Kezia still slept curled around her mother's feet. Maria didn't mind a bit however, she slept all night long from the first day and Kezia welcomed this little human with gentleness. "I swear," Alma would often say, "I think Kezia thinks he is Maria's mother, the way he follows her around and dotes upon her."
It was years before they realized the skunk's real attraction to baby and toddler Maria had more to do with the food that trailed behind her. Kezia was the best vacuum they ever had. And Maria was thought to be the least messy baby ever. "I never have to clean the floor under her high chair," Alma marvelled. "Kezia takes care of it all."
Sadly, when Maria was almost 2 years old, the family returned home one day to find an unmoving very tubby skunk on the landing of their basement staircase. The vet reported that he had died of a heart attack, likely from overeating. As Maria grew up she often had memories of Kezia and though she was unsure if they were actual memories or just reconstructions from stories, Kezia always held a special place in her heart.
* * * * *
The lifespan of a domesticated skunk is 8-12 years, and Kezia was 8 years old when he passed away. He was loved like a member of the family and lived a life of leisure. This is a fictionalized account based on a real skunk…. Named Kezia.
"
wild animals
Born a lover of stories. I love to read, write and tell them. Tales of inspiration, resilience and struggle.
A life long learner, I enjoy nothing more than sharing interesting and useful things I have learned so far.
Please join me.
Receive stories by Maria Calderoni in

your feed