Jeff Lowe, the Other "Tiger King" Under Fire
Just four months after losing his zoo to the federal government, Jeff Lowe has resurfaced with a photo of himself posing with a "Blackfish" crew member.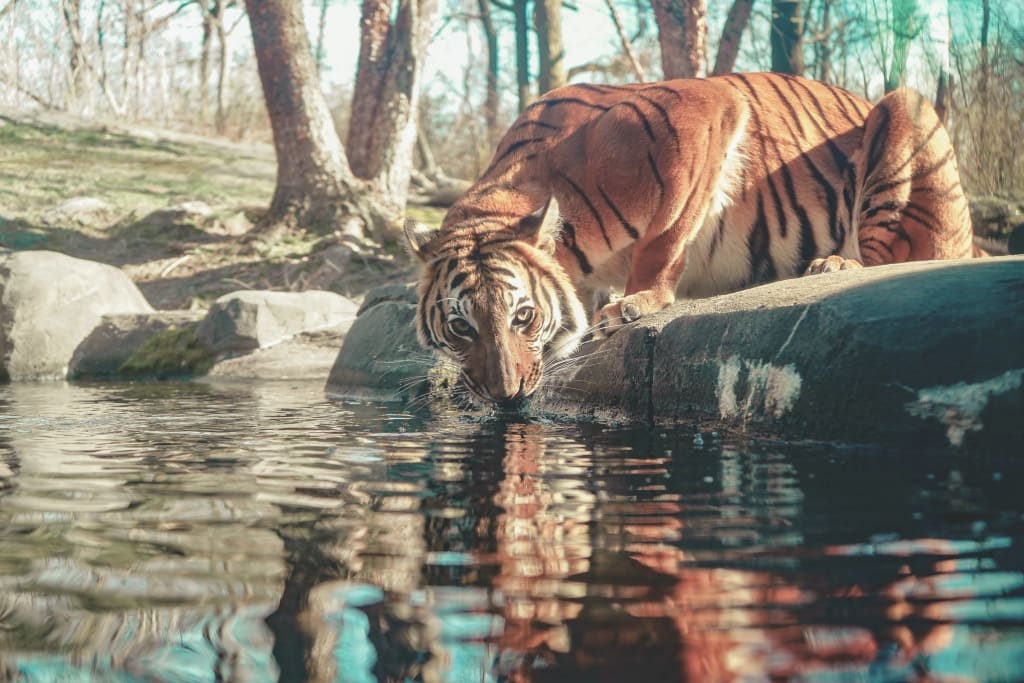 On October 4th, 2020, Jeff Lowe, owner of the Greater Wynnewood Exotic Animal Park, lost his license to continue housing and raising exotic animals in the state of Oklahoma. This came because of a USDA inspection where he got charged for allegedly starving and burning animals under his care. As a result, they have removed several animals including 11 wolves and two bears from Lowe's custody, and have they have sent them all to other facilities. Meanwhile, Lowe is currently opening a new facility dubbed "Tiger King Park" on the Oklahoma-Texas border but because of the Pandemic, will operate as a film set until it is safe again to open it to the public.
Just recently on social media, Lowe recently posted an image of himself with his partner Lauren posing with someone who was a visitor to the new facility. The visitor in question was no other than Manny Oteyza, a producer and production manager behind the biased anti-zoo documentary Blackfish. On the post, which is on Tiger King Park's Instagram page, Lowe praised Oteyza for "hanging out" with him and his partner and being "impressed" with their "work and mission".
You can imagine that it did not go well for his critics, who have all been questioning his motives. Many of his critics have called him out for running a facility without the proper license, or paperwork, making it illegal under the Animal Welfare Act. Many of his critics are zoo and aquarium professionals with years of expertise in animal care and training who have called him out for his alleged mistreatment of animals and poor management of his facility.
One such critic is long-time tiger trainer Felicia Frisca, who is also an excellent friend of mine for several years. She has called out other controversial members of the zoo community for displaying anti-zoo agendas following employment termination, mistreatment of animals under their care, and mishandling of facilities over the years. When she first saw the post on her own Instagram feed, she was so disgusted with Lowe's meeting with Oteyza that it was no surprise that she would put him on blast for it.
In her post, she writes:
Your work and mission? What mission? Breeding cubs and getting them taken away from you? They should not allow Jeff Lowe to own, and breed exotic animals, let alone tigers. He has no authentic experience raising these animals, which is why cubs die and continue to have neurological issues and issues with their bones and joints. Just because you bred a lot of cats doesn't mean you know what you are doing. Hand raising tiger cubs is more than just using a milk supplement, many vitamins and supplements go into caring for cubs. You have no mission you are a loser trying to get rich off of animals and you do mothering for education or conservation.
Currently, there's no clear legal precedent for enforcing laws that ban people from displaying animals without a license for social media purposes. However, because of his history of having to have violated the Endangered Species Act in the past, the USDA can still challenge him in a court of law.
What do I Think of All This?
As someone who has worked with animals since I was ten-year-old, I find Oteyza's visit to Lowe's Tiger King Park to be very upsetting because this man is one extremist who helped make a movie with false claims about how marine mammal facilities work despite his lack of expertise in marine mammal husbandry and care. From there, Oteyza and the rest of the Blackfish crew could use this film, and its lies to profit off the 2010 death of Dawn Brancheau and influence states to "ban" the keeping of cetaceans at scientifically accredited facilities.
Whenever I hear someone tell me to watch Blackfish, all I can really do is just cringe because yes, while training practices were different in the 80s, and '90s, a lot has changed in terms of animal care and management in the last forty years. The protocols that were in place when these "ex-trainers" were working at SeaWorld are nothing like the protocols that have since been in place for animal training, husbandry, and care. Yet, it's people like Oteyza who still continue to use that film to push a false agenda that does more harm to the zoo and aquarium community than good. This includes the animals they claim they want to "save" by moving them to activist-owned "sanctuaries".
While it has been a few since I have finally healed from Dawn's passing, I still get triggered each time someone brings up Blackfish, the accident itself, or the thought of cancel culture. It's all because they all remind me of how a trainer I once knew years ago left this Earth doing what she loved only to have it all exploited in the name of animal rights.
Jeff Lowe posting that photo of himself with someone who tried to destroy our community with a movie that was full of lies just shows you that Jeff Lowe is not in the business for the animals, nor to educate people about disappearing wild places. He is a con-artist who is in it for both the social media following and money, and that is very worrying for both his staff and the animals.
The upsetting screenshot below was provided by Felicia Frisca.