I Was a Dog-Walker for Three Months - This is What Happened
Why I gave walking dogs a try may not surprise you, but I hope it encourages you!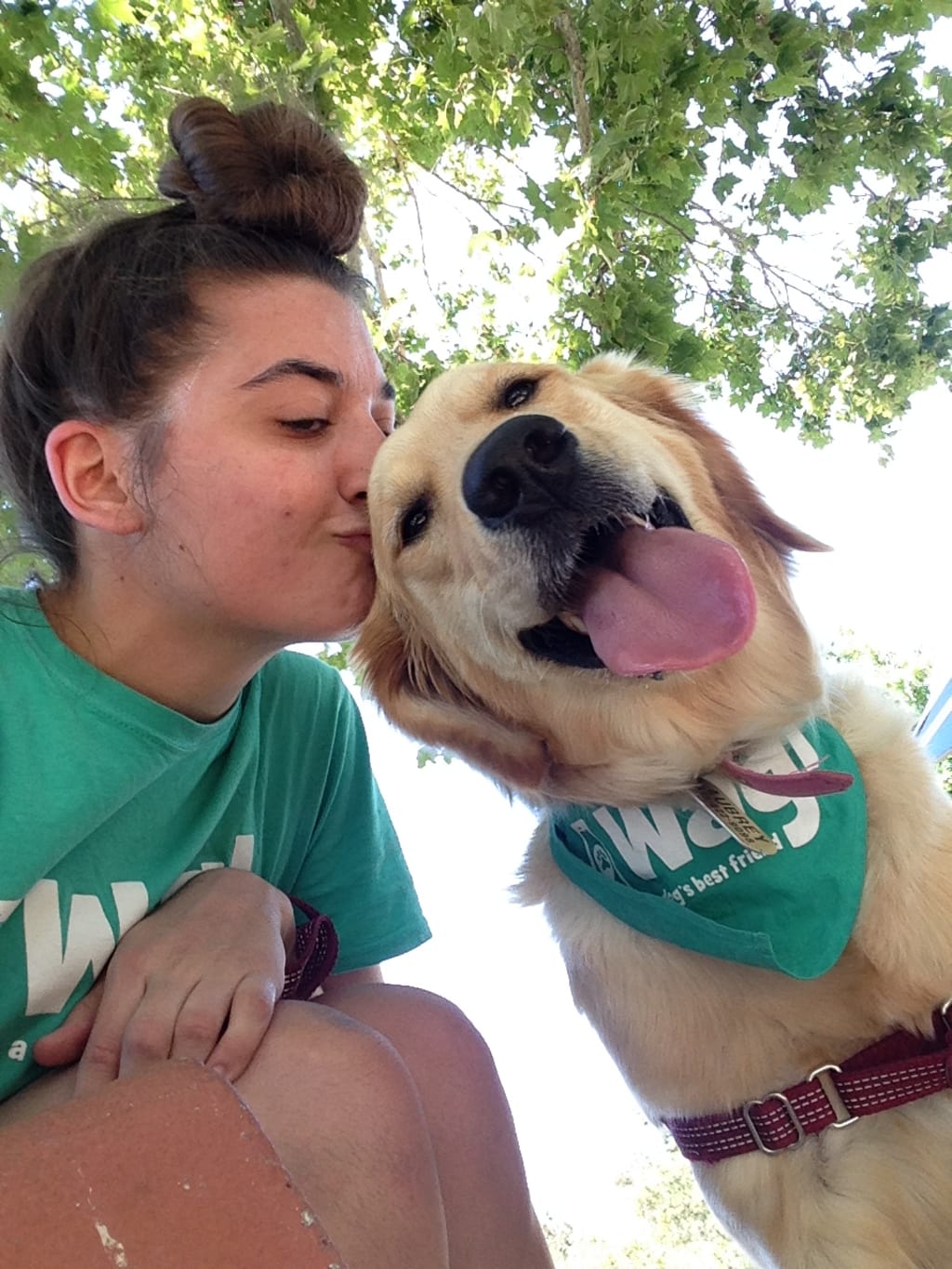 In the last few months I have earned great joys and great hardships. One of those hardships occurred when my part-time coffee job told me I was not meeting the job requirements as expected and I was let go. I was crushed, I felt betrayed, and I was cripplingly afraid about money. I had to cancel a big trip, use a credit card to put gas in my car, and rely largely on recycling money and whatever odd jobs I could pick up to help friends with their bigger chores. Thankfully, I live with my parents so I wasn't worried about having somewhere to stay. Yet I knew I only had a small amount saved to help me pay my car insurance. So when I found a dog-walking app called Wag!, I signed up right away. I was not 100 percent sure of what to expect, but I knew that I needed to try this out.
My first few weeks "working" for Wag! were brutal. In the beginning, I wasn't able to secure any walks in my area. I wasn't able to find any walks outside my area either. Finally, after days upon days of refreshing my walker app, a recurring walk with a Golden Retriever named Aubrey came up. The house was 40 minutes away each way and I didn't care. It was $12 per walk and I was taking it. I agreed to meet the family before beginning my 4X/week walks with Aubrey to meet the dog and walk her so I knew how the family was training her and her progress. Aubrey was seven months old when I met her and still learning how to walk nicely on a leash. Nevertheless she was my 11 AM constant from Tuesday to Friday. I love that dog more than life itself and I was heartbroken when I had to give up walking her for a higher paying part-time job.
While I was also walking Aubrey, I picked up on-demand walks every chance I had. Most of them were within 15 minutes of my home, which was great. The tricky part was navigating apartment complexes where many of my four-legged clients lived. Most of the complexes had a key code or pass code, and often the numbers on the buildings didn't go in order. I sometimes spent 20 minutes walking around before coming upon my desired location. When I chose to move further out for walks, I sometimes traveled over 45 minutes each way for a walk that would pay me $12-15! My friends thought I was nuts and maybe I was, but the Wag! website actually tells its walkers to accept this commute as a reality of their work. So I did.
On a good week, I would make up to $150. That was rare. Often I only made $50 in a week or less. Hence the search for the other part-time job. Don't get me wrong, I love walking dogs and taking care of them. But I knew this wouldn't be enough to sustain me. On top of that, for every great dog I walked, there was another that was stubborn, mean, or just a formidable puller. I once had a dog that didn't like to be touched anywhere near her belly, which is just exactly where her harness buckled. This same dog refused to walk down the stairs from the apartment to go for a walk and wouldn't let me pick her up. Another walk I showed up for, and the owner didn't have a leash for her dog! Like, at all. On those walks, I usually received a cancellation fee. Still, it was bothersome to drive all the way there to have the dog dislike me or have the owner unprepared.
There have been some wonderful dogs, however. One German Shepherd's owner asked me to just sit with her dog and comfort her when she was afraid. A lab mix puppy warmed my heart and made me feel okay about life. I couldn't believe I was being paid to do this!
So to anyone considering walking for Wag!, I say go for it. You won't make a ton of dough, but you'll get some great exercise and get some extra money to fund whatever your next adventure may be.