How to Make Sure Your Dog Is Healthy and Happy While You're Away
Sooner or later, you'll have to leave home for a while.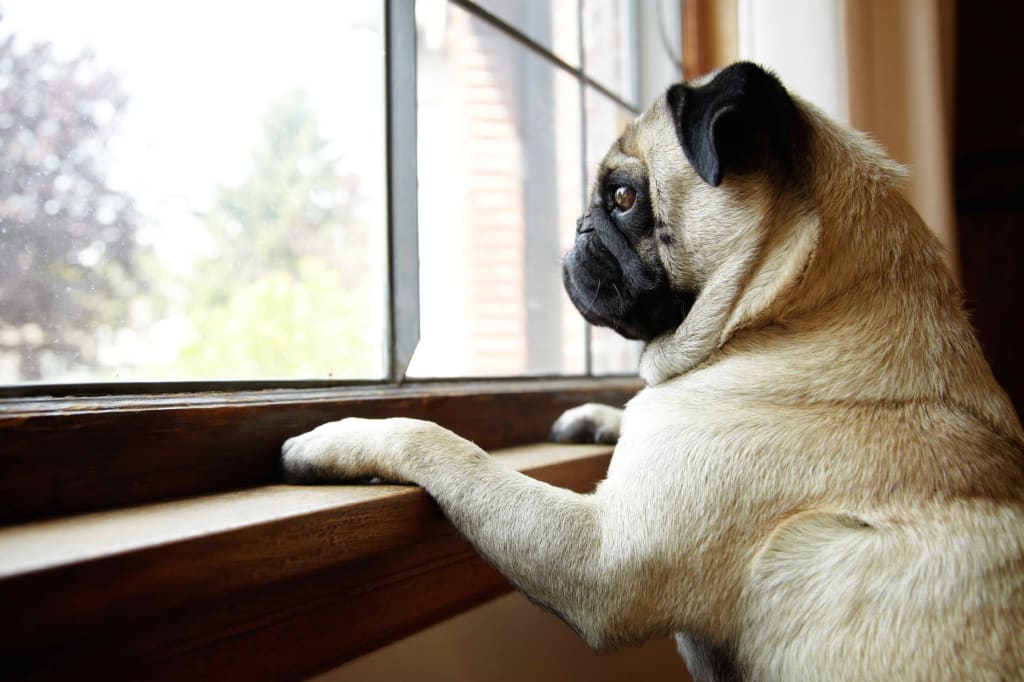 Leaving any pet alone at home can be stressful for both pets and pet parents. Many of our canine friends can make quite a show while eagerly waiting for us. And our biggest worry is, what if all that stressy mess they make while we're away for our nine to five job, happens every day while we are on a business trip or vacating? Your worries are justifiable. But your options are not only to leave them home, there's plenty of them, and we'll help you find the best solution for your best friend.
First of all, not all dogs are the same, you have to think in terms of race, age and personality. FCI recognizes 339 breeds of dogs, and each one of them is a microcosmos in its own. Personality depends on race (but not in all cases), and other factors like type of care taking and so on. Age matters since dogs tend to have less outdoor activity need as they get older. And personality, well, as far as chances can be, you could have an English bulldog who is old, but hyperactive. So we could say, leave it to your friends, cousins or neighbors, or take it with you, but not all people have the opportunity, and this article wouldn't have sense then.
Toys
It's 21 century, and there are plenty ways of interacting with your dog while away. Try PetCube, an awesome new way of interacting and playing with your dog, with two-way camera and audio stream. You think dogs can't watch TV? You are most definitely wrong. DogTV is specially and scientifically designed for dog senses and vision.
Every pet shop is equipped with plenty of toys for dogs. Dogs may want exercise, but intellectual stimulation is important as well, so buy some puzzles with self fetching toy to keep you friend entertained while away. One way to keep your pet happy even when you're away is subscribing to a gift box service tailored for him. They contain allergy free food, toys, treats, gadgets, books, everything to make your time together or apart more fun.
But if you are looking to soothe his solitude, try adopting another dog, and bring more joy in your home.
Pet Sitters and In-Home/Traditional Pet Boarding
Dogs like their homes more than anything, so hiring a pet sitter is probably a better option than boarding. Play-time, feeding and walks or a full-time watch, depending on your dogs needs and the deal with the sitter. Be sure to leave a timetable and detailed instructions and make your pet accustomed to his new sitter before leaving full responsibility to them.
If you don't feel pleasant about the sitter in your home, boarding is a good option. It may be cheaper, gives your dog attention and company (socializing with other dogs) and all under specialized caretaker. Dog kennels or veterinarians are a good option, but before leaving your pet there, make sure they provide necessary conditions (like socializing, enough space and care taking), since some of them might lack something.
But before you plan leaving, try accustoming your pet to your absence and to your new caretaker, especially if your pet has separation anxiety, and give them treats when coming back home. Consider feeding schedule and age, since younger dogs can't handle separation as well as older do. So, approximately, leave your dog for longer hours two weeks before the vacation.
Be sure to leave a pet-ID on your dog before leaving, so that they wear your contact information, if by any chance there is a need to. And inform your neighbors to keep an eye from time to time.
Keep your leave as short as possible to minimize the stress, and keep your dog happy while away, that's how he'll know you love him! Bon voyage!