How to Certify a Service Dog
Want to make your dog into a great service dog? This is how to certify a service dog within a few steps!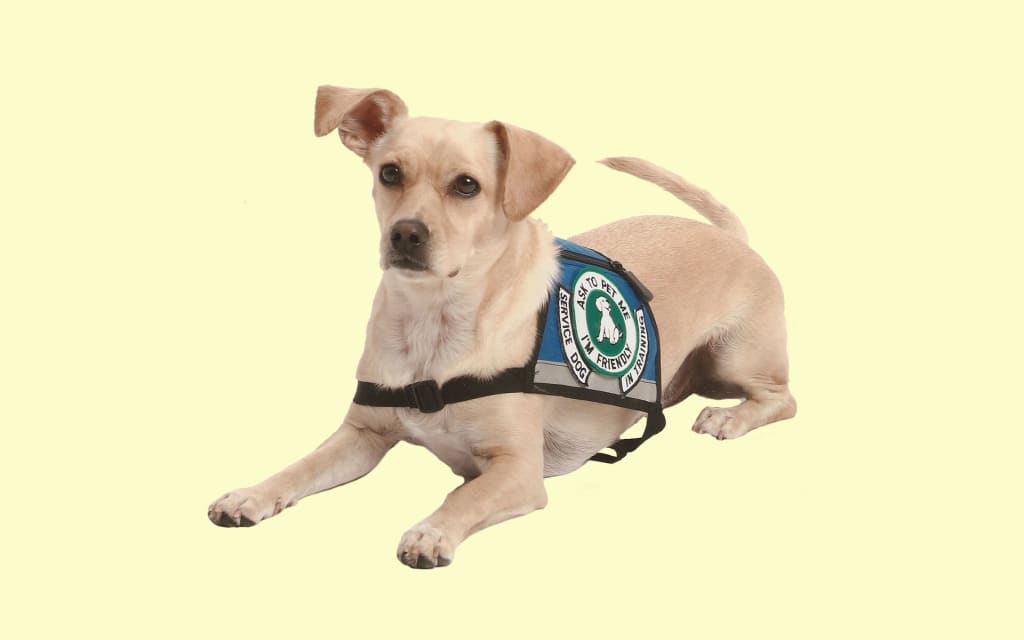 There are so many people out there who are in need of help and guidance nearly every single day. From out in the public to even in the house, these people can't achieve certain tasks on their own. And that's where service dogs come into play. They assist their owners with so many tasks and duties that they can't do on their own. Not to mention that service dogs are super friendly and dedicate their time to helping their owners 24 hours of the day and seven days a week.
However, service dogs aren't naturally talented to help those in need. They've gone through strict training in order to acquire all of the skills and talents that they have. And it takes a certain amount of time for these dogs to be trained and tested out in actual situations. But if you're interested in certifying your dog to be a service dog, this is how to certify a service dog within a couple of steps.
Figure out which breeds are the best for service dogs.
So many people believe that there can be only specific types of breeds that are capable of becoming service dogs. In fact, that's false, because any breed can be trained to be a service dog. The most common breeds that are service dogs are German Shepherds, Golden Retrievers, Labrador Retrievers, and Border Collies.
However, larger dogs are most preferred to be service dogs in order to accomplish physical assistance like mobility. Much smaller dogs aren't entirely capable of doing this because of their size. Yet, smaller dogs can actually offer medical alert services or emotional support! Not to mention that they are often dog breeds who train easily.
Assessing Their Age and Health for Service Dogs
Assessing age and health for service dogs is one of the first things to do when learning how to certify a service dog. You must get an inaugural visit to the vet with regular checkups. If you want to certify your dog to become a service dog, they have to be in tip-top shape!
Health conditions like diabetes and arthritis can put an undue strain on the best of pets. And yes, all service dogs should be neutered. This way, the males won't be aggressive and the females don't face working when in heat. The dog should also be at least six months old and completely past the puppy phase.
Test your dog's personality.
While there are some dogs that are pretty aggressive, others are more submissive. Yet, this isn't a test to tell if your dog is either bad or good. Service dogs just need the right temperament in order to properly accomplish tasks. This is also one of the steps on how to certify a service dog.
If your pup is a chilled pup who's cool and calm, but also alert and responsive, chances are he's a great fit! You can also get your dog tested to see if their personality is fit to work as a service dog. This can also depend on the type of breed they are.
Find a reputable service dog trainer.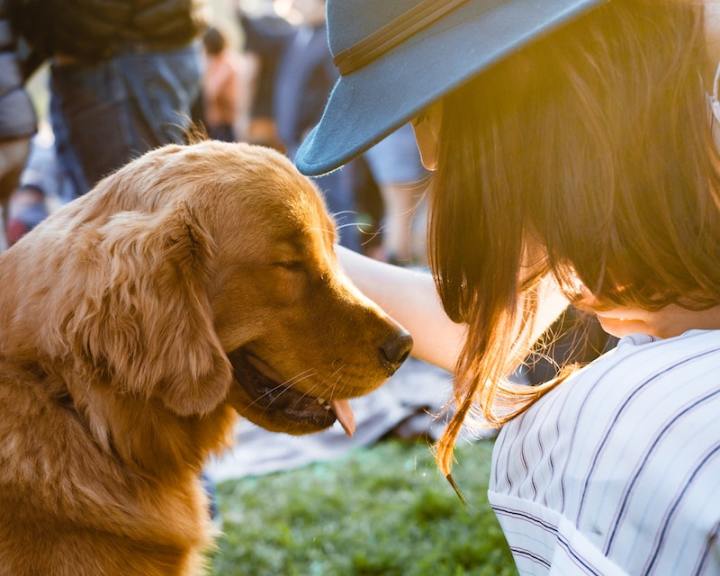 You, yourself, cannot actually train a service dog. There are special training sessions for your future service dog to fully understand. That's why it's important to find a reputable service dog trainer to do all of the training. And make sure you find a trainer who's trustworthy and has trained service dogs in the past.
It's time to train your service dog!
Here's the tough, but fun part—training time! Now that you have your trusted service dog trainer, the international standards are a minimum of 120 hours over six months or more. In some cases, it's up to 24. And about 30 of those hours must be time spent in public, dealing with multiple distractions and surprises in the process.
There are three phases when it comes to training; heeling, proofing, and tasking. Heeling can be the biggest challenge to dogs since it's a lot more difficult because it's not the usual "sit" and "speak" command. It's about maintaining relative position to the handler. Proofing can be time-consuming and this requires the dog to tune out all distractions and always be on command. Tasking is learning specific tasks and how to properly perform them.
Take your dog on a public access test.
Here's where you take your dog for a public access test. As one of the tasks when learning how to certify a service dog, video documentation is usually a great help when it's time to put the training into action. And there are the basic expectations to keep an eye out when testing your service dog.
Expectations like no aggressive behavior, only urinate or defecate on command, no temptation to receive affection or food, cut the sniffing, and cut the excitement. If your dog can accomplish all of those, then that's a great sign! It means your pup is fully capable of becoming an actual service dog and can start helping those in need.
Register and equip them.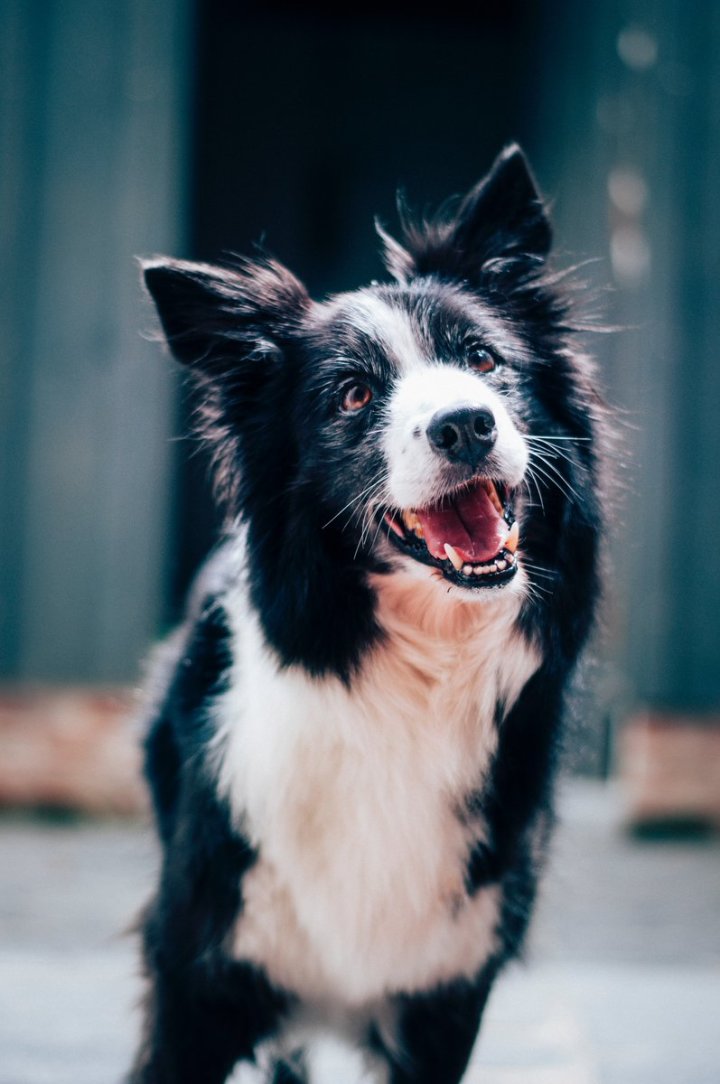 Once your dog is properly trained and knows everything very well, fill out the registration and equip your dog! Registering with a reputable service like the United States Dog Registry can help ensure canine competency and help with other future situations where your dog might be questioned.
The ADA has placed in an awesome safeguards in order to protect humans in need of service animals and their pet partners. However, having solid answers and evidence in cases like misunderstandings or altercations isn't risky.
Search for someone in need of a service dog.
Finally, from how to certify a service dog is finding someone in need of a service dog! Now that your dog is fully equipped, trained, and registered as a service dog, it's time for her to give a helpful paw to those in need of a service dog. However, your service dog can't simply accompany just anyone.
Public accommodations have to legally be made for service dogs who are accompanied by the individual with the disability. You can check with local service dog organizations or community groups to place a service dog. An organization like Nextdoor is a great community that handles service dogs.
training