Essentials for New Dog Owners
Here are a few ways to prepare and welcome your new friend.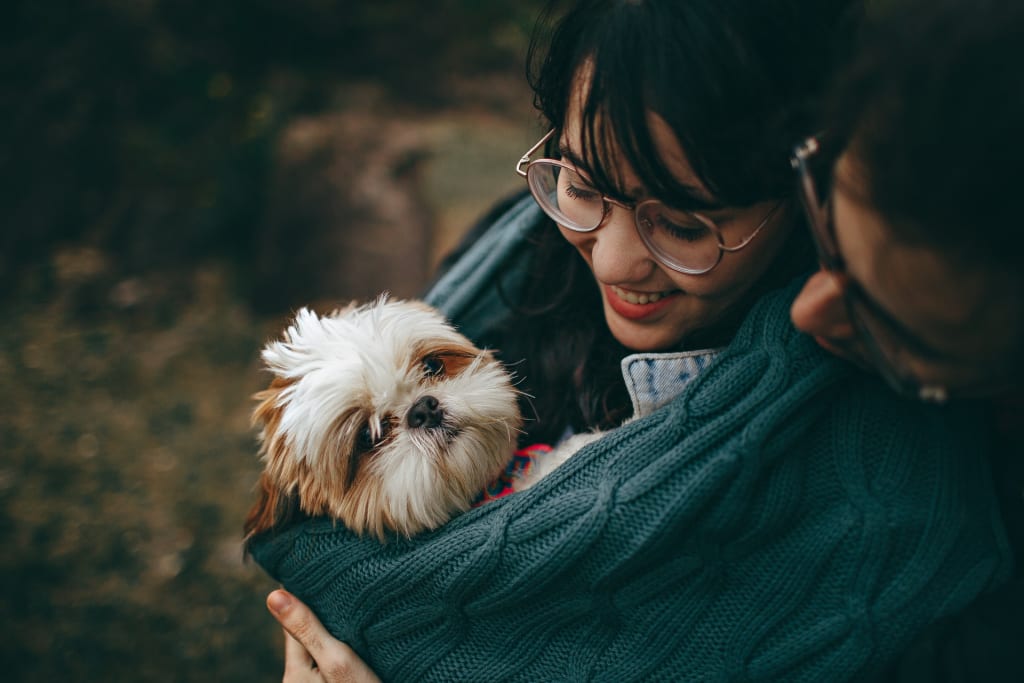 Whether you're an experienced pet owner or a first timer, coming to own a new dog is always exciting. The old saying "man's best friend" really does sum up the experience of owning a dog. In general, dogs are eager to become part of the family, and they are extremely loyal to their owners. They also make owners feel safer in their homes, and can even make neighbors feel that the entire neighborhood is more secure. They also keep their owners more physically active on average, so they are great companions and vehicles for self-improvement. As many benefits as there are to owning a dog, new owners in particular will likely experience some stress as they adjust. The following are some ways to prepare for your new friend and supplies you'll need.
Home Preparation
You'll need to prepare your home and plan a routine for your new dog in advance for both you and the dog to have the best experience. You'll need an appropriately sized dog crate, which will be integral for the training process. While this may look similar to a jail cell in your eyes, to your dog, it's like a private room. You need to plan your housetraining in advance to have your dog acclimated as quickly as possible, and the crate will be useful at times when you're away as well as when it's time to go to bed.
Speaking of training, dogs crave order. You need to establish yourself as the "boss" and set house rules immediately. Of course, this needs to be done in a way the dog can understand. Losing control of your temper isn't going to do any good and will likely just frighten the dog. Let them know in a firm tone that they've misbehaved. You might consider attending a dog obedience class if any are nearby. Don't forget to praise your dog and offer treats when they do well.
Supplies

Food is going to be the most important thing for your new pet, and it needs to be the right kind. Puppies generally require different food than adult dogs, and you may want to ask a vet what would be best. It's important to look for organic dog foods and find one that fits your budget. While cheap brands of dog food certainly exist, your dog deserves the best to stay healthy.
It's also a good idea to get a personalized dog collar, so that if your dog ever gets lost, anyone who finds it will know how to return it. You also might consider stainless steel food and water bowls since they're easy to clean. Plus, your dog won't be able to chew them up like a plastic bowl. On the subject of chewing, you'll need to keep plenty of toys in the house, especially for puppies. These fulfill emotional and physical needs for your dog and can be useful tools in training.
Safety
You'll naturally need a leash any time you take your dog out, and a leash/collar combination is usually the best way to go, especially for larger breeds. These often come with two handles and are equipped with reflective strips to make night walks safer.
For situations where you have to transport your dog by vehicle, you'll need to have a safe dog car seat. Dogs can be dangerous both to themselves and to you if they're loose in the car. The distraction is unsafe, and they can also damage your seats and other parts of your interior. A booster seat will keep your dog confined and safe in the car while allowing them to look out the window. You might also consider guard screens for your windows just to be extra safe.
Ultimately, you'll need to be patient with your new dog as both you and your pet adjust to a new lifestyle. Over the long term, you'll need to have a plan for keeping your dog active and healthy to enjoy your time with your new companion for many years to come.
Reader insights
Be the first to share your insights about this piece.
Add your insights