Dogs and Cats of Vocal
Instagram's got nothing on us!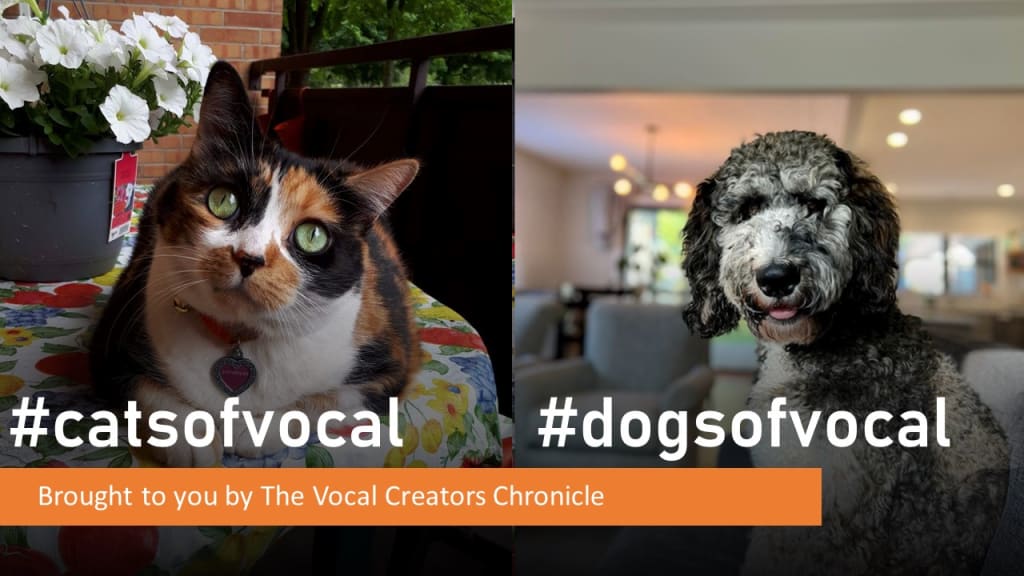 Left Savi (Call Me Les' cat) & Right Jackson (J. Byrd's dog). Photos used with permission.
To kickoff the New Year ahead of the first issue of the magazine, scheduled to release January 28th, The Vocal Creators Chronicle has put together two new Meta (Facebook) pages as well as two new hashtags.
#catsofvocal
Primary editor: Mike Singleton
and
#dogsofvocal
Primary editor: Lena
Vocal has always had a soft spot for animal companions and has continually offered a long list of exciting challenges for its members to write about them! We at The Chronicle share the enthusiasm. In fact, many of the columnists and editors of The Chronicle have written entries for the pet challenges. Ahem...OK, we admit it: split between us, your editors and columnists have binged and entered every Vocal challenge since our magazine's inception, plus some prior. But, hey, a binge on Vocal challenges is still better for our waistlines and wallets! As if that weren't enough pet related excitement, as admins, we also read plenty of your challenge entries posted in Great Incantations.
Side note, did you know that you can post about ANY challenge entry piece in Great Incantations? Even ones from old and expired challenges? YES! So let's see some of those Stray to Stay, Costume Critters and EmPAWyee of the month entries!
If you haven't yet visited Great Incantations, check us out: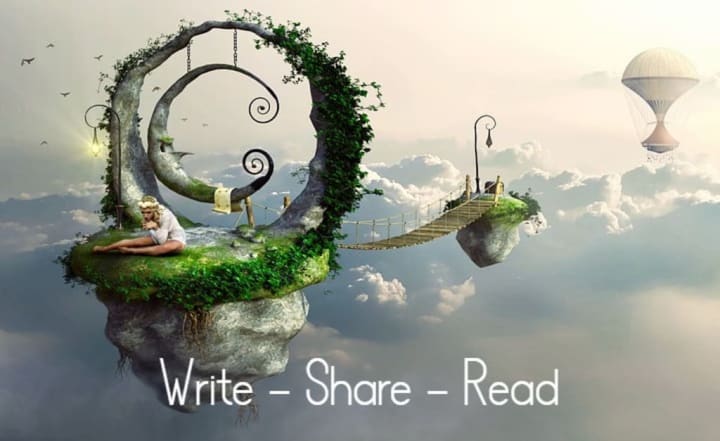 And if you're looking for a little inspiration before writing your own challenge entries, we've rounded up some of the past pet challenge winners.
1st Place Critter Costume Challenge: Anastasia Basil
1st Place in EmPAWyee of the Month Challenge: Jessica Conaway
1st Place in Stray to Stay Challenge: Lindsay Rae
Remembering The Accidental Shepherd: Tom Bradbury
1st Place in Pet Cam Challenge: Andrea Jardine
The latest #vocalpetchallenge, Life Unleashed, is all about puppers. Sponsored by Halo Collar, the grand prize is worth $5000! There are still nearly 2 weeks left (as of DOP) to write an entry...or several. As with all the best challenges, you need to "treat yourself", as our Queen of Cooking Judey Kalchik would say, to a Vocal+ membership.
Full details here:
But... we're hoping cats will have their moment of glory soon...
Just FYI, Mod Gods, many cats, as you may well remember, have already spoken er— rather strongly, about the topic... :p
And in the meantime, or anytime, we'll be scouting for fun stories to highlight, as well as inviting you to share your #petlife stories on the pages along with photos of your pets or memes that can spread the joy. Mike Singleton regularly sends me images of "cats he finds on his walks", which I quite enjoy as they also feature idyllic British scenery. It will be interesting to watch him add to the page. And don't forget to add #catsofvocal or #dogsofvocal to your Instagram photos, too! Tag @vocal_creators_chronicle & @vocal_creators so we see your work <3
Much love,
Your VCC team.
P. S. The Chronicle does not accept liability for the cheeky & snarky antics of any cats owned by its editors or columnists.
Psst shameless humble-brag...we made the 2021 Year in Review! To read more about what your fellow creators were up to in 2021, and to get inspired for an even better 2022, check out the summary from the top Vocal Mod God, Joshua Luke Johnson.
Follow us online and be a part of the action. Please note: the VSS main article is about to go under construction as we move forward with a whole new fabulous method of rewarding our members! Congratulations to premiere winner, Babs Iverson! 2022 is going to be full of surprises.
Vocal Social Society Direct Link Below!
Important Note: While we love the brand that gives our creations a place in the world, The Vocal Creators Chronicle is an independent publication. We are NOT Vocal Media, and we neither represent them nor answer questions on their behalf. All Vocal inquires should be directed to their support staff, starting here: SUPPORT. You may also find relevant information through their resources section, which can be found here: RESOURCES.
First published for The Vocal Creators Chronicle January 15, 2022 by Call Me Les