Decluttering Cats to Improve Productivity
The key to successfully working from home with feline companions is having plenty of containers at the ready!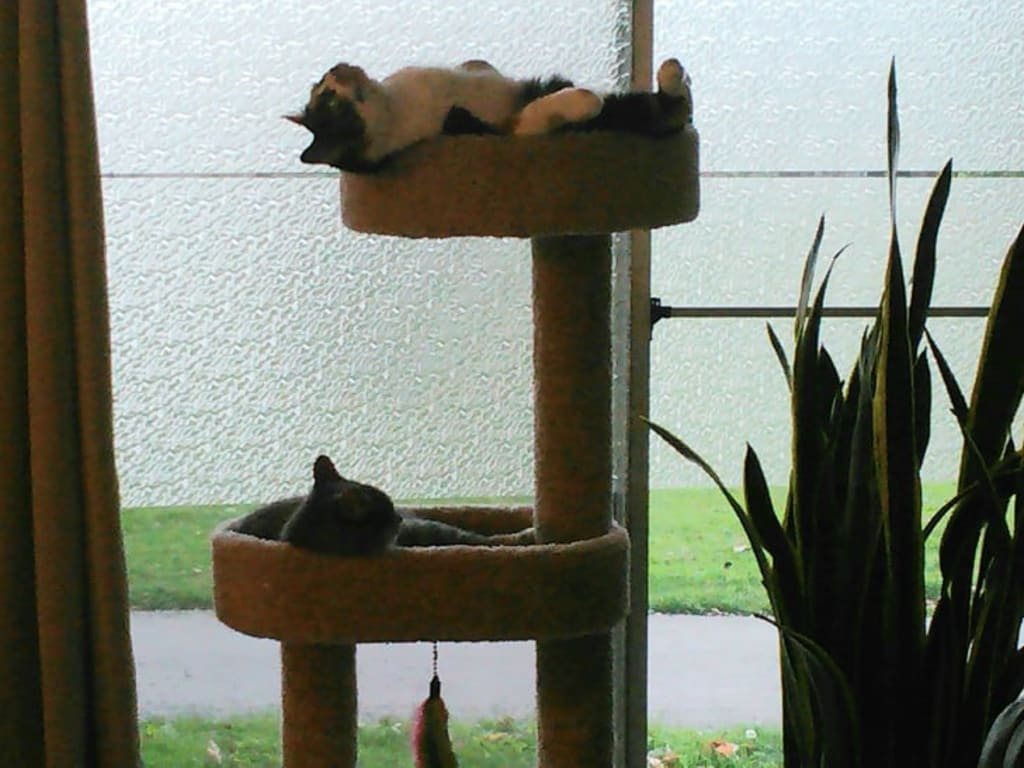 Like so many others, when March 2020 rolled around I stopped going into the office and started working from home. Let me preface by stating a big thank you to the essential workers that did not have this luxury. I work in information science with remote sensing data, so doing "remote" anything wasn't a big deal. Being able to get work done around my 3 furbabies on the other hand required some "in-the-box" thinking. None of them were 'EmPAWyee of the Month' level talent from the get-go.
This is how I imagined working from home would be: productive, cheerful, still dressed and ready for the office by 8am.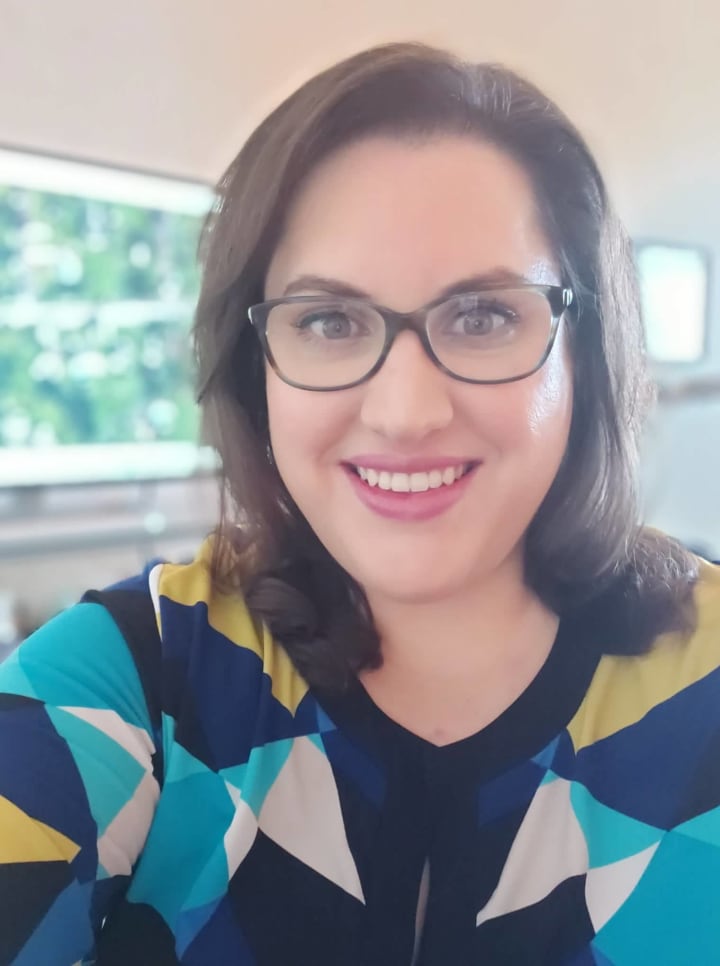 Truth be told, it's more like this each day.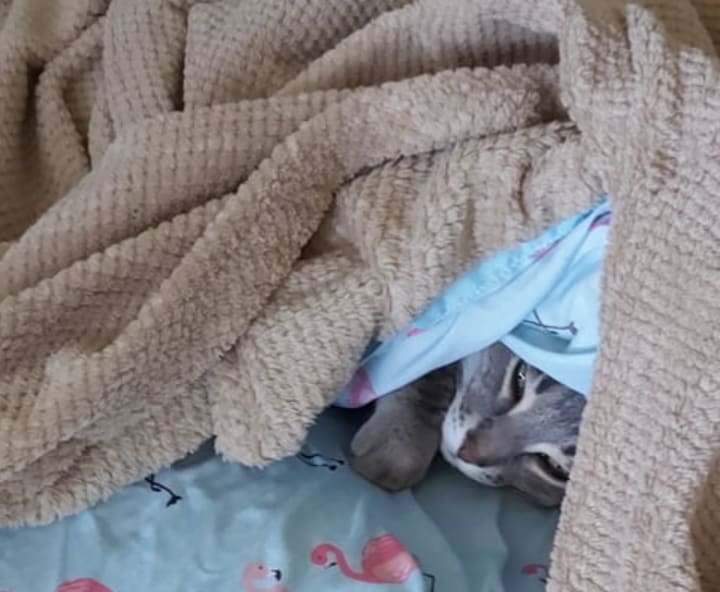 3 Furbabies, 3 Contenders For the Title: Savannah, Jumper & Smokey
As for productivity, my cats, of course, had other ideas—especially this one, Empress Savannah. Don't let the pretty colours and sweet expression fool you, she's a BOSS.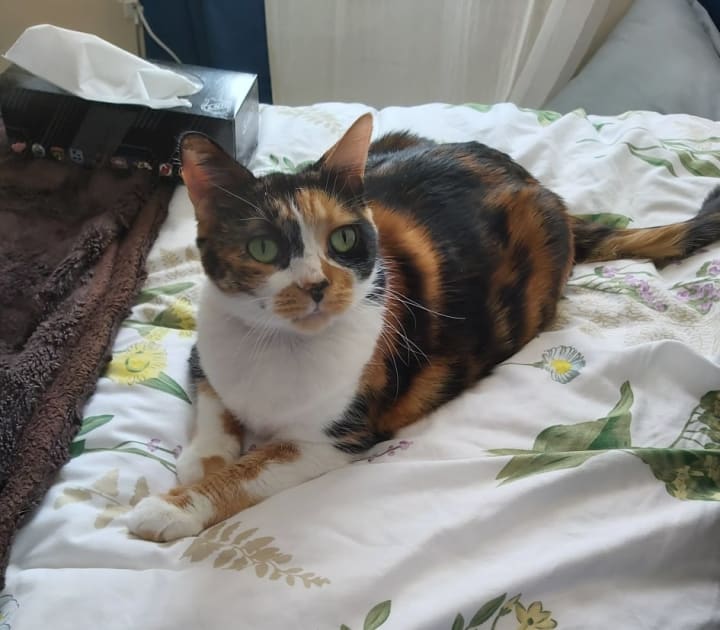 The following 2 pictures should give you a sense of the level of cheekiness I was about to contend with on a daily basis.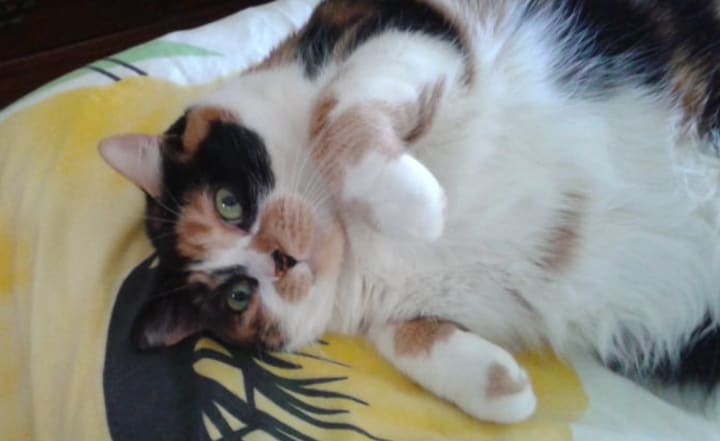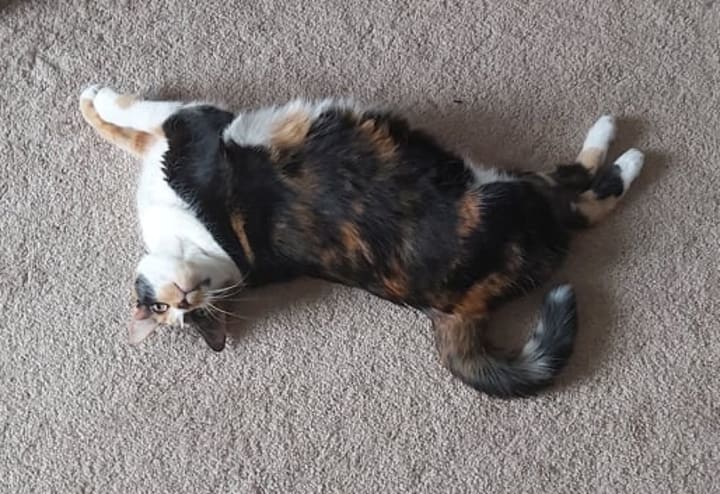 At first, they were thrilled to participate. Setting up the new computer and other furniture brought extra "toys" into their domain. In fact, my tabby has a whole diary devoted to the experience.
Scarlett O'Clawra, you should know, is a pen name. His name is actually Jumper, aka Lil' Bub. He enjoys testing bags especially.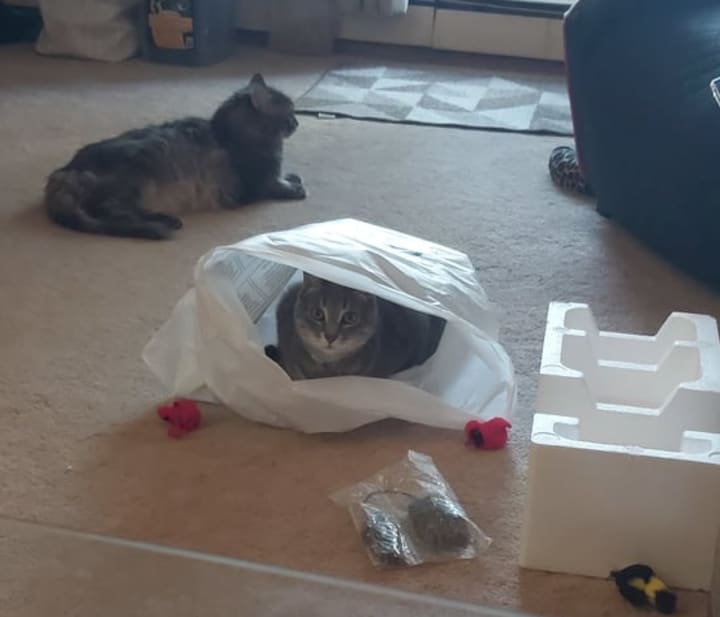 Tangent: Bub's my furry cheerleader. When I was ill from my surgery earlier this year, he made it his sworn duty to keep me "well fed"with birds. Thankfully, he's an indoor cat!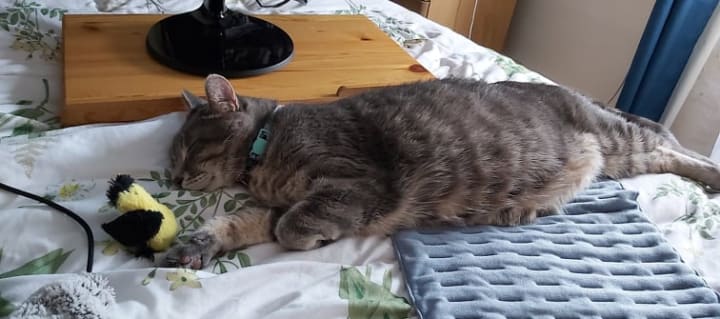 The third one, Smokey, my Maine Coon, has special needs. He's a bit of a Dr. Jekyll & Mr. Hyde. He had to wear a "Grumpy Kitty" sign at the hospital because, even by cat standards, he was utterly tyrannical to care for. Doesn't look it though, right?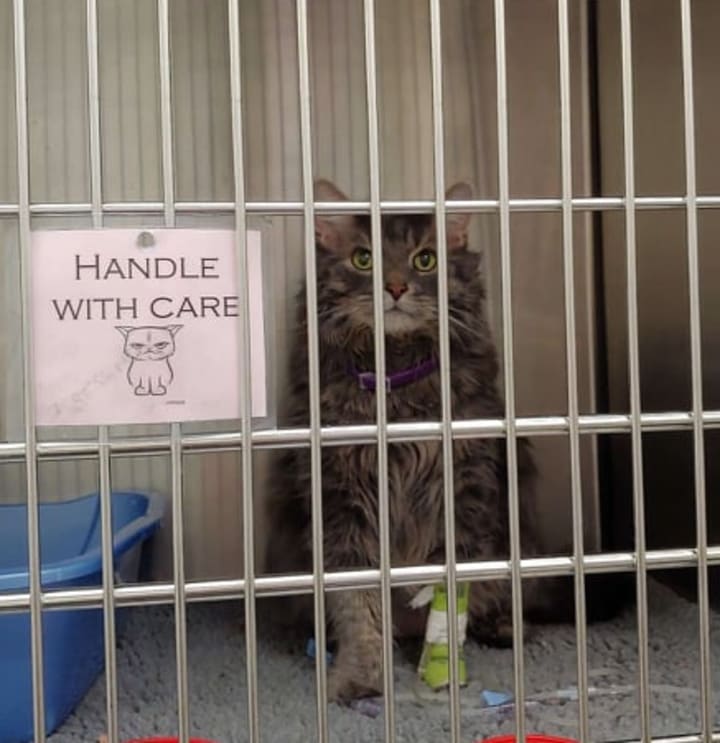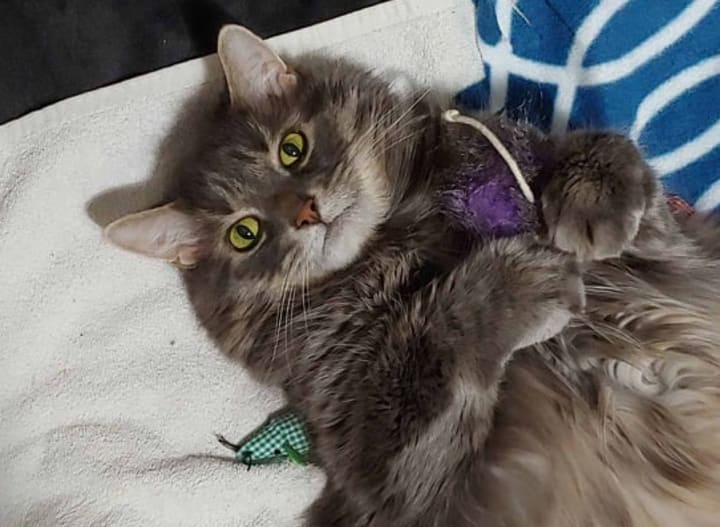 Deciding which cat should win the title of 'EmPAWyee of the Month' wasn't a choice so much as accepting Savannah's self-assigned crown. Just FYI, she has informed me that explaining "why" she deserves the title is a ridiculous assignment. Nevertheless, journaling our working experience does show an improvement in collaboration worthy of writing about. She's also convinced her gloriously gorgeous photos alone make her deserving of accolades.
Calico 1 Human 0
Calicoes are known for their mouthy, sassy personalities and Savannah is no exception. She wasn't about to pass on the opportunity to have me all to herself—and she certainly didn't care that I had work to do!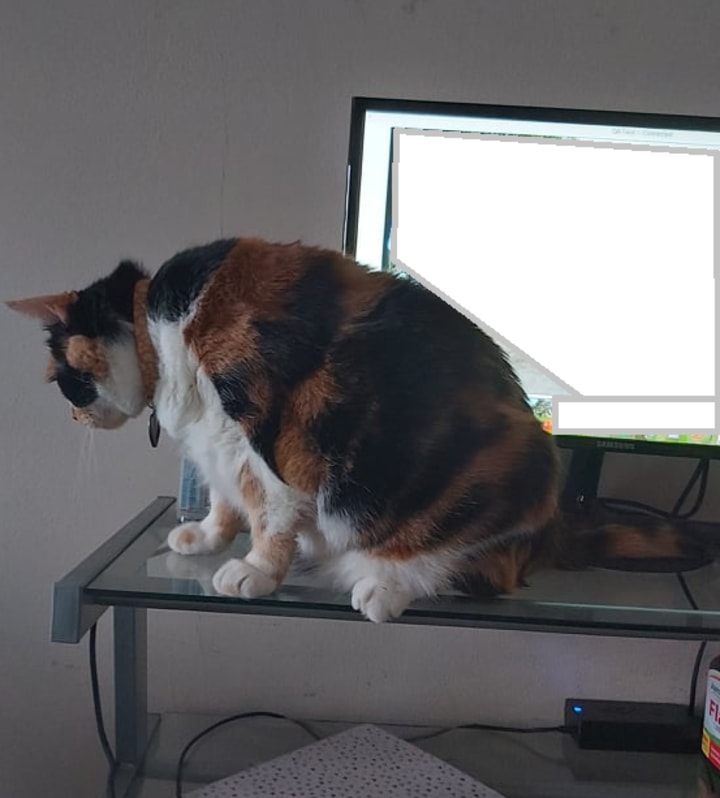 Making themselves the center of attention comes naturally to cats and Savi is a pro.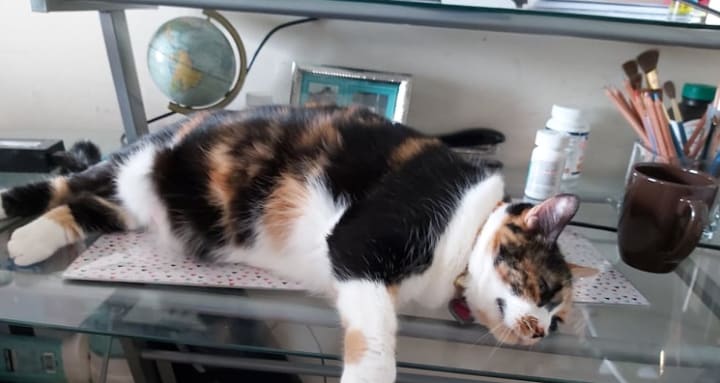 If I moved her from one spot, she simply picked someplace newer and closer to the action.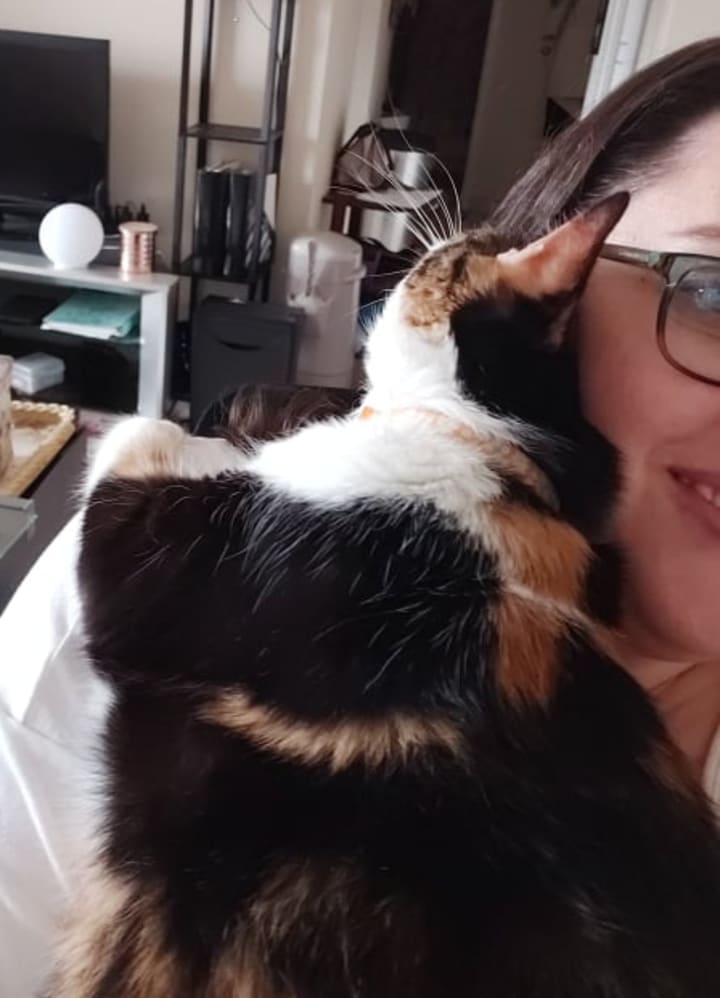 So long as the fawning, doting and petting continues, she is a reasonably easy cat to get along with.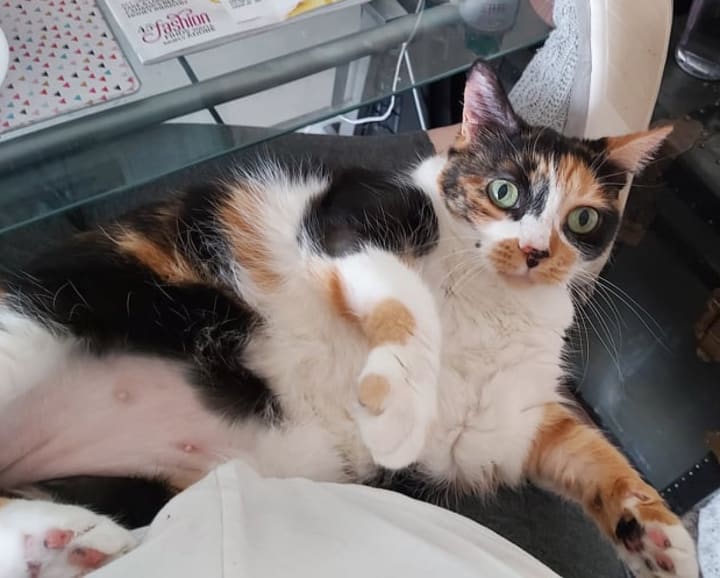 But, heaven help you if you stop adoring her and try to get some work done.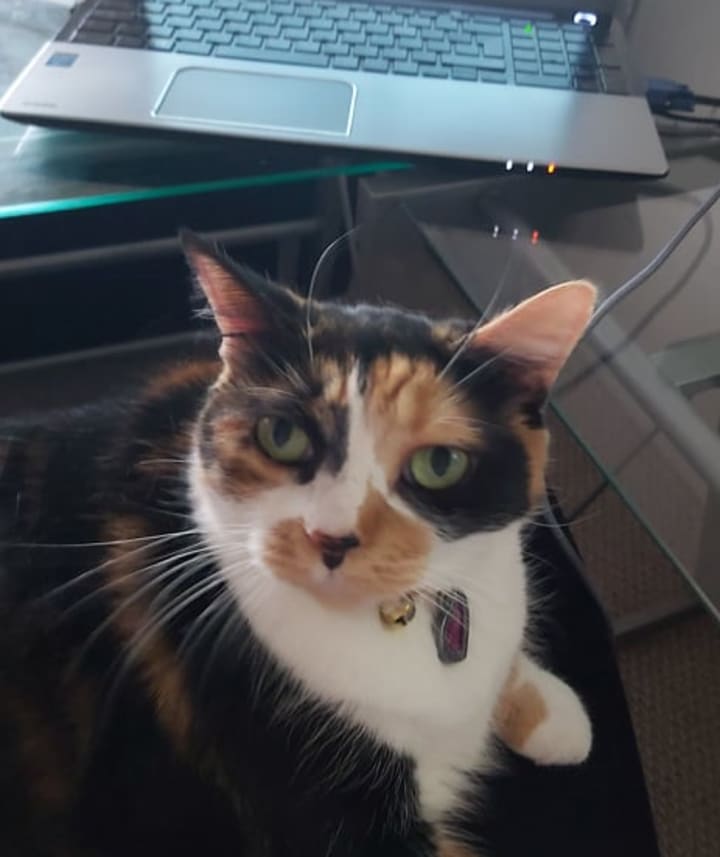 Just set her aside right? Well, that's not so simple. Any form of removal is met with the ultimate in cat-melodramatics.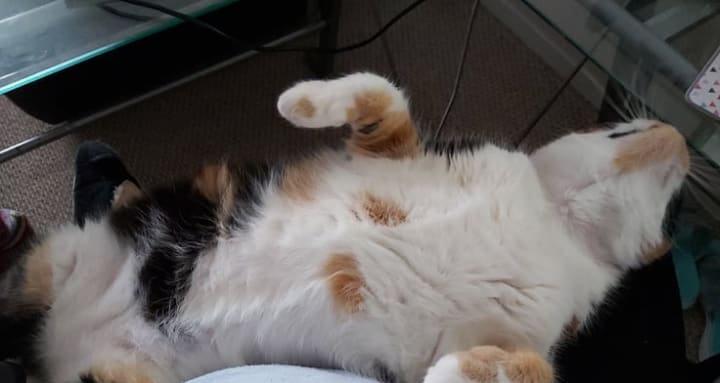 Before long her poor cattitude was catching on and even writing on the weekends was becoming a problem. Give them an inch and cats take everything you own.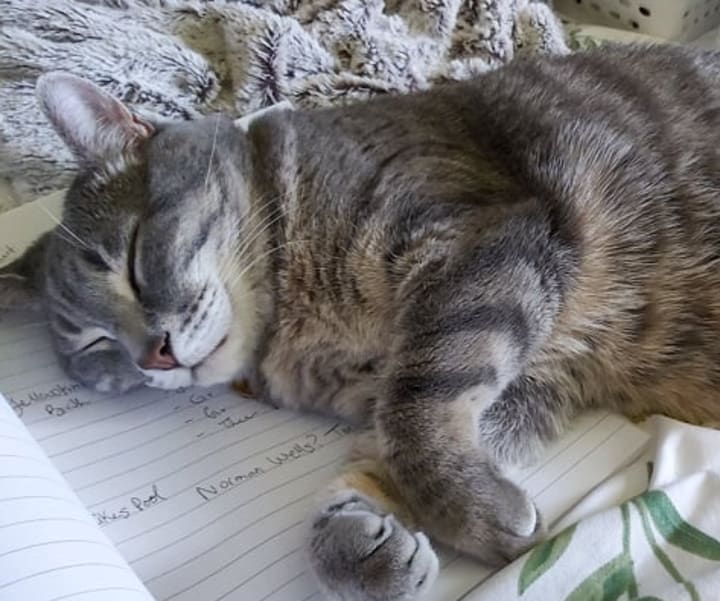 None of them were proving to be stellar emPAWyees. A solution needed implementing and quick!
The Container Method
Anyone who knows me, knows I got a bit fanatical over Spark Joy a couple of years back. However, I far prefer Dana K. White's Decluttering at the Speed of Life approach. (Sorry Marie, but digging out everything they own from a Canadian's closet who also has ADHD is the dumbest approach ever created.)
Along with a host of more North American lifestyle (aka consumer overload) friendly methods to minimize and organize, Dana explains that fitting your life in the containers at hand is the smoothest approach.
Could this be applied to my emPAWyee problem?
There was potential. Savannah had demonstrated an "if I fits, I sits" mentality over the years.
In laundry baskets,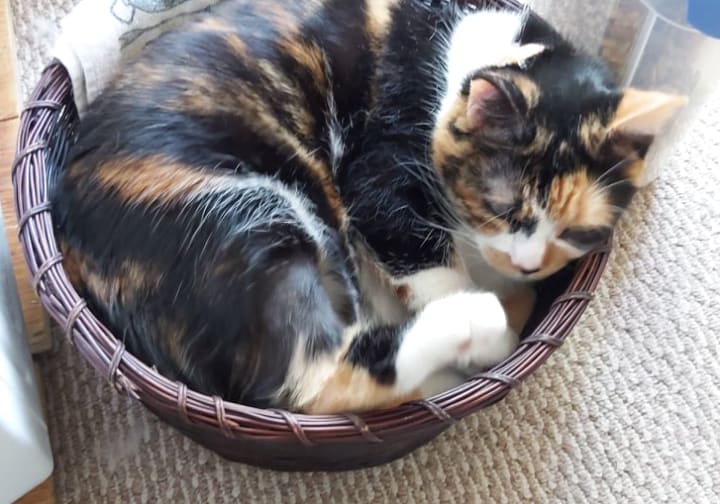 shoe boxes,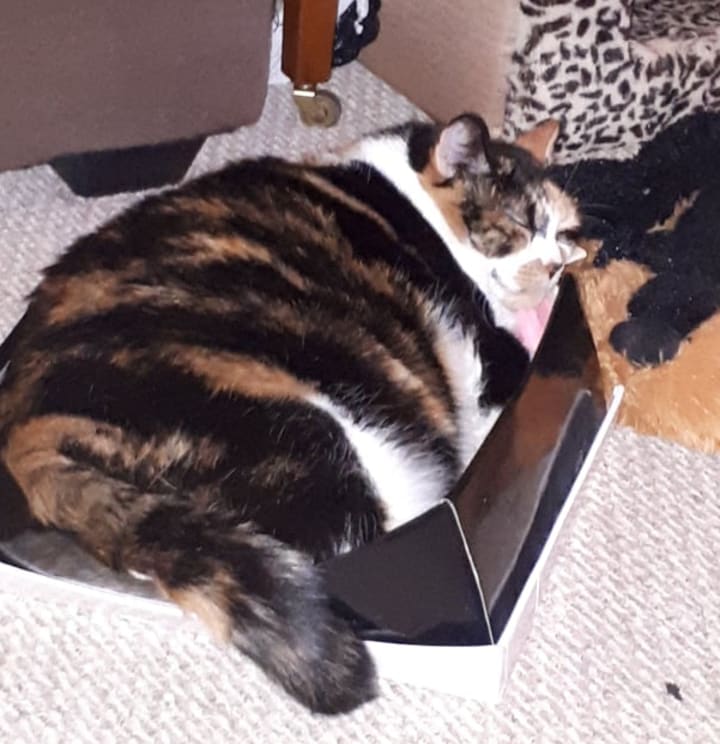 coffee trays,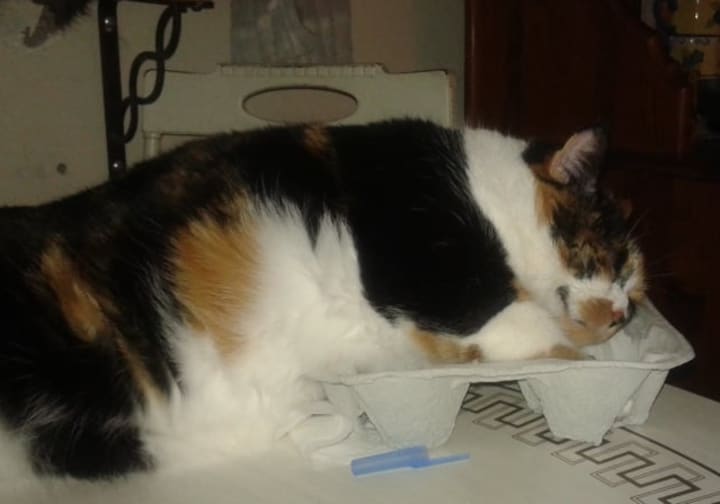 and lunch pails.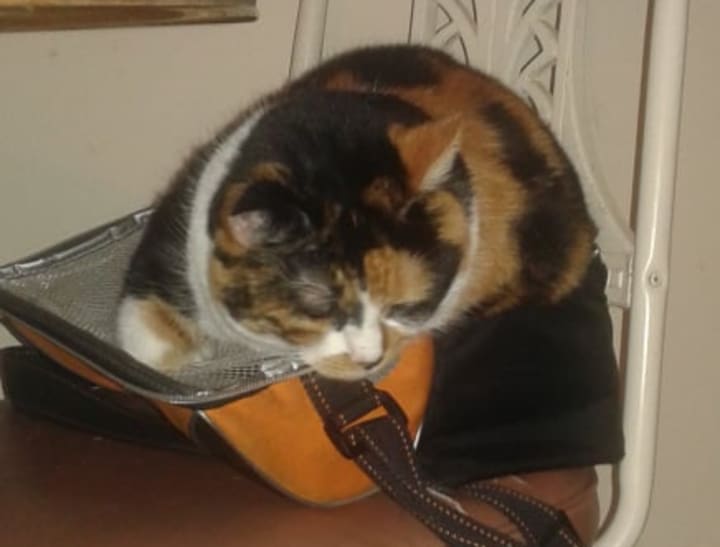 Though, even when there is ample room, she's proven to enjoy unusual sleeping positions.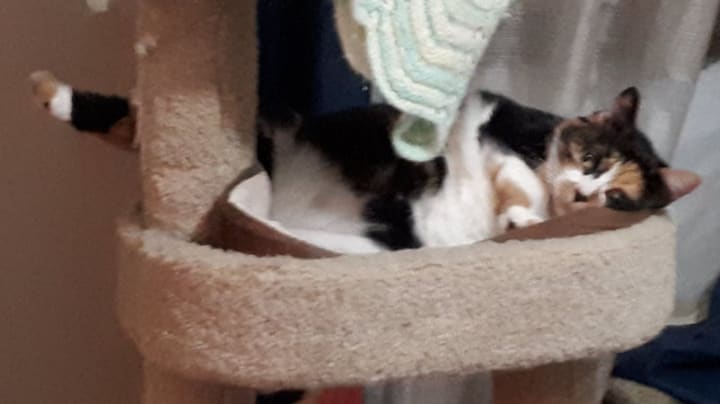 Now, I'd seen it done by others successfully online.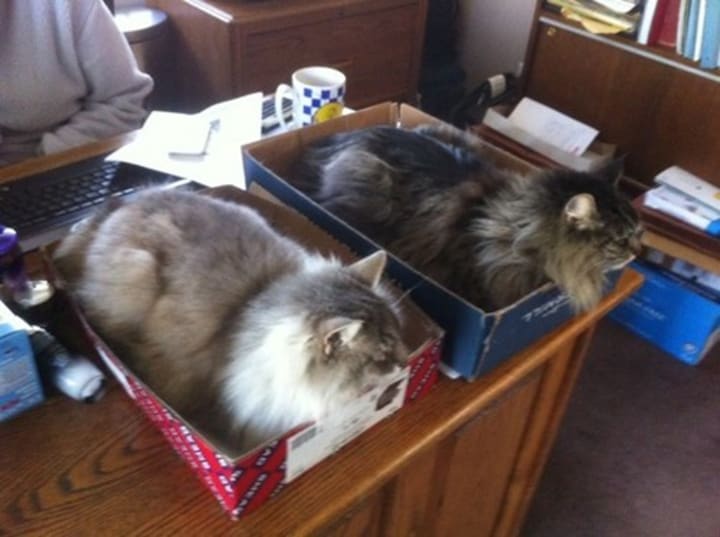 But, I wanted something a little fancier because, at heart, I'm a drama queen, too!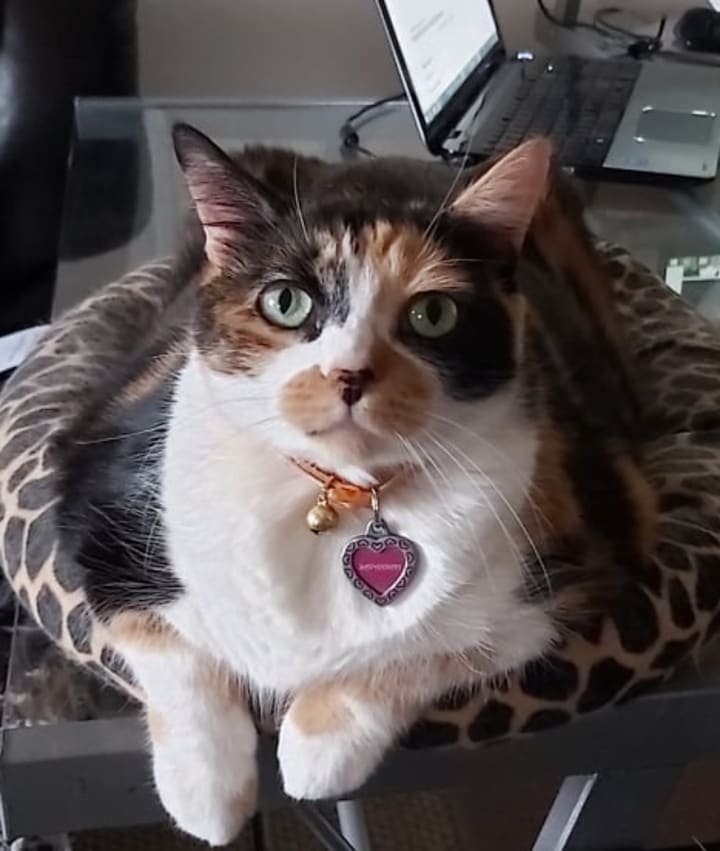 Bingo. Compromise. And it's aesthetically more pleasing than cardboard, which in all honesty, is more of a Lil' Bub material (not up to Empress standards.)
A year has come and gone and I'm still working from home. Hard to say exactly when I'll be back in the office. I'm starting to enjoy being able to stay home, though. The flexibility is amazing, especially when managing my mental health. These days Sav and I have better routines. We've even managed to come up with some 'healthy boundaries'. And despite her earlier request that I not explain the "why", I'll add that while she does like to be a little too close at times, I know my workday is much better with her than without. She's more than earned the title of 'EmPAWyee of the Month'.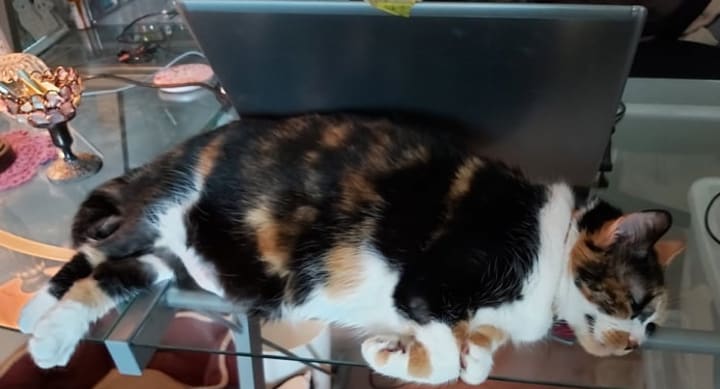 Collaboration example above: staying on the other side of the laptop gives her a back rest and keeps my thighs from going numb from her plump stature.
—watch what you write servant or I'll spill your coffee on purrrrpose. - Empress Savannah
~~~
I hope you enjoyed our story. Smokey is next! We're just waiting for the right moment (challenge) to tell you all about his trials and triumphs. This story is entered into the EmPAWyee of the Month Contest. All prize amounts will be doubled as donations in the winners' names, for a total of $10,000 given to support the ASPCA.
Vocal Is For Everyone , but some contests are only for Vocal+ members. Join Vocal+ today and start publishing your creations alongside thousands of other talented Creators.
And psst! Have you read The Chronicle's latest column? The "Society Pages" is dedicated to all the best (positive) gossip. Have a tip for us? Send it care of Les to The Vocal Creators Chronicle Facebook Page.
First published by Call Me Les on Vocal Media September 27, 2021.
cat
Keepin' it real since 1987 with 3 cats, a tiny apartment and too many words in my head. Admin at the Vocal Social Society. Find me here.
No words left unspoken. In memory of Tom Bradbury.