Calm Pets on Independence Day
It's Better to Not Shake, Rattle or Roll on the Fourth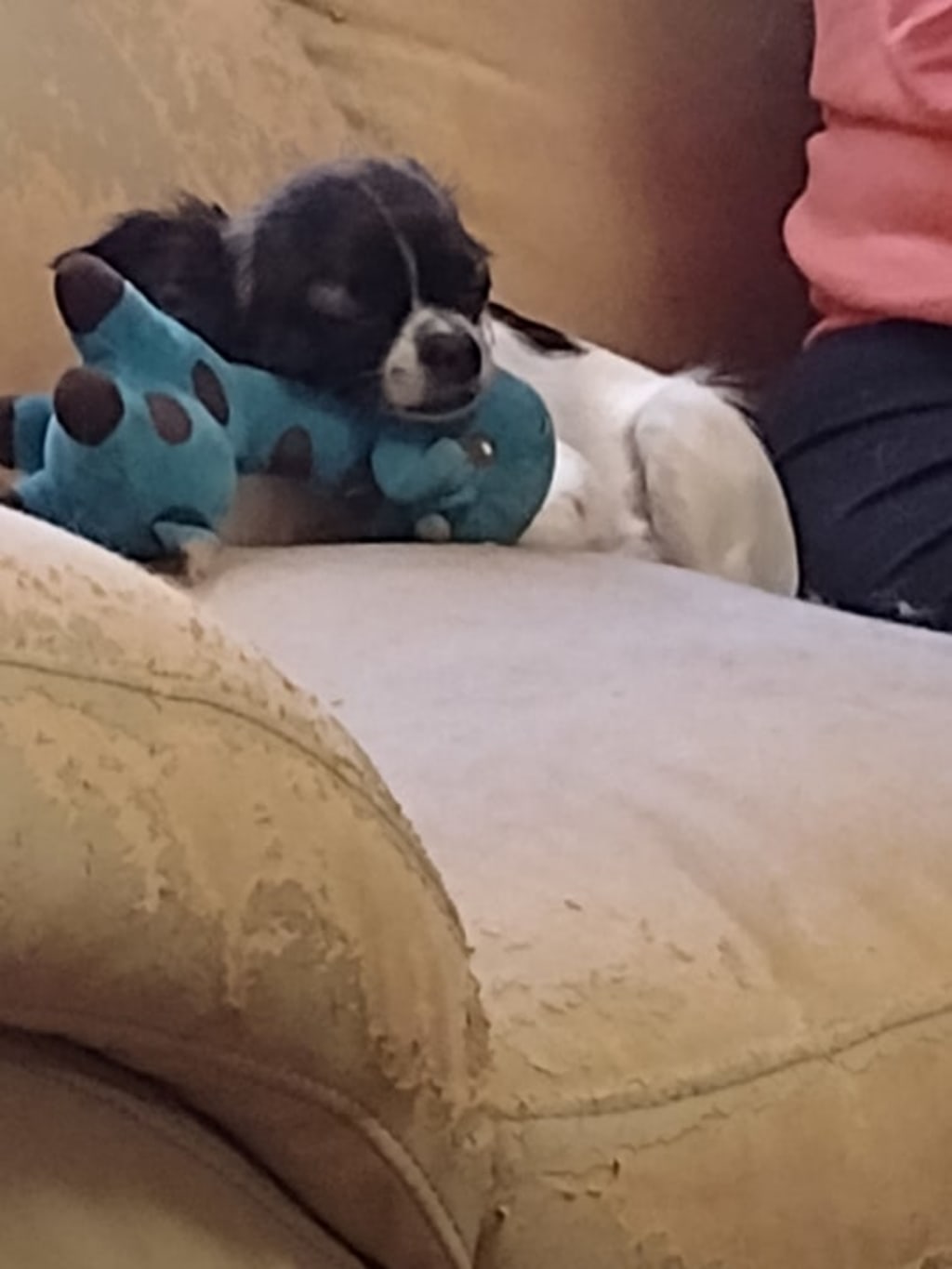 Sugar, sleeping peacefully on an old couch she was "working on"
Coming from a dysfunctional family, the Fourth of July was always my favorite holiday as a child and a teenager; no gifts to worry over, no compulsive gathering for sacred meals ("stay off the roads, there's all kinds of crazies and drunks out there") and best of all, lots of explosions.
But when I got my very own first dog, I realized that these explosions were not fun for my canine best friend, in fact, they scared her. Her name was "Pretty" (I was and am terrible at naming other creatures and I just named her Pretty because that was what everyone called her) and she was a very clever mixed breed medium sized dog that I found in the eighties begging for food in a McDonald's parking lot. For Pretty it was enough that I kept her on a leash and stayed near home, watching the fireworks from my front porch with her at my side, and we'd go inside after about an hour for cuddling. My in-laws even had their own little fireworks display in the field nearby and that was much louder but if we were together, she was alright. I was a very young adult when I had Pretty and if I knew what I know now, that pet relationships are usually more stable than human ones, I would have had her for much longer than the six years I did. But I got married and moved to New Orleans, and for the first few months I had to live with my mother in-law who said I could not bring my beloved dog. I decided to leave her with my sister and brother in-law for those few months. In her despair, she tore up a couch and my brother scolded her too harshly, she was not used to that, and she ran away.
After being heartbroken for over a year, I was presented my second dog by that same sister. An adorable white dog with a brown spot on one eye which I immediately named Emily. Emily was also a mixed breed medium size dog, this time a pound rescue. However, Emily had seizures. She began to shake at the first distant pops of fireworks in the neighborhood which unfortunately began days before the fourth. She took seizure medication every day but on the fourth her Vet also allowed a dose of Valium. Emily still shook horribly. I didn't care about seeing the fireworks displays any more. Emily took to hiding in her closet and I stayed nearby talking calmly to her. We had fourteen great years together but it was a particularly harsh seizure that killed her. We had a lot of fun the rest of the time, she was such a great friend.
now my best pet friend is a little chihuahua named Sugar. I am getting a little older now and I have arthritis in many joints, so I thought a smaller dog would be best for me and I was right. Sugar is so wonderful.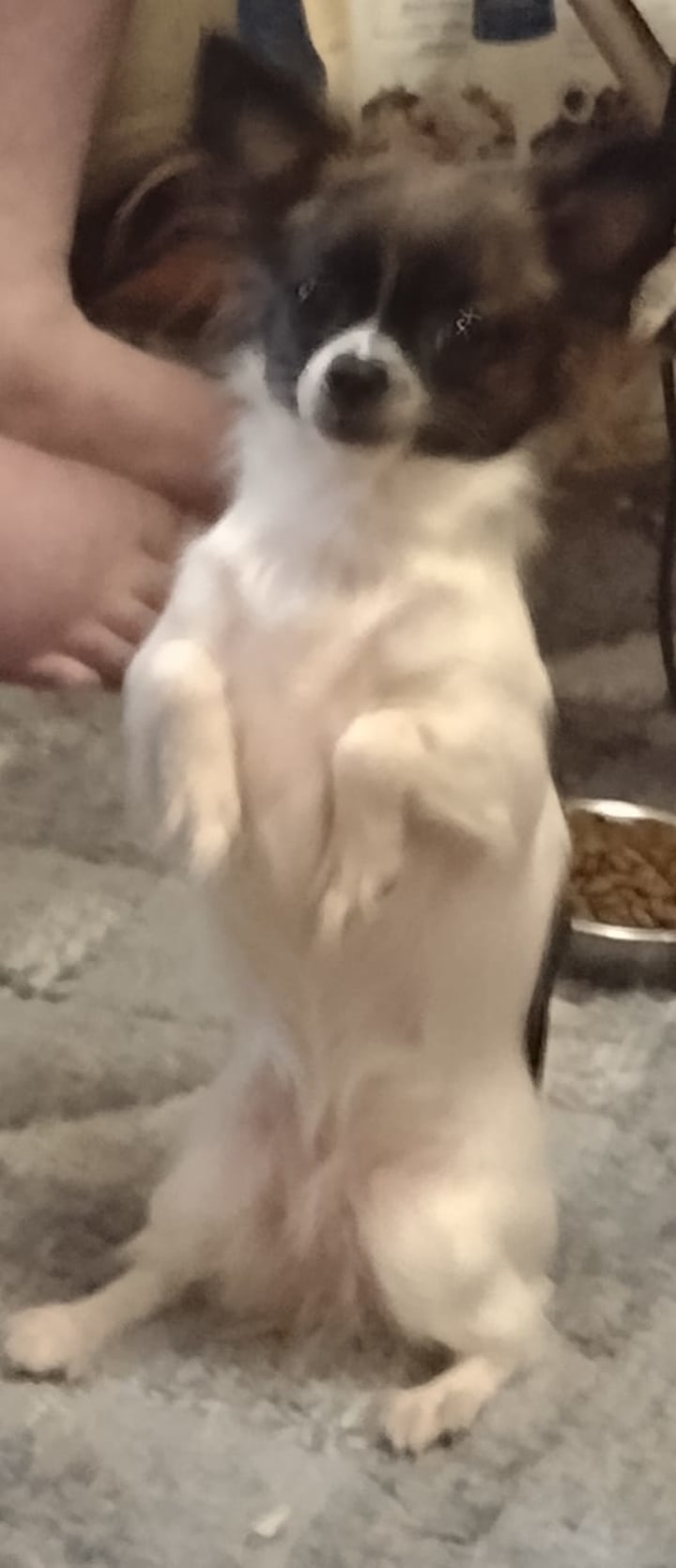 She only weighs about four pounds, so I know her brain must be very small but it's a very powerful brain. She knows exactly what I'm thinking and she knows when someone is coming over. I've tried to keep her calm about loud noises, we practice during thunderstorms, but we're in West Texas and there haven't been too many of those. But when there are she keeps pretty calm about it, even though the thunder does tend to roar and shake the house at times. I just pet her calmly and tell her she's a good girl and she doesn't even seem very nervous at all. This will be her third fourth of July and the first two were without incident.
Just be there for your pets and remain calm. Keep them indoors, cats as well as dogs, for their safety and comfort. They would do anything for you, return the favor this Independence Day, because really, we all depend on each other.
Reader insights
Be the first to share your insights about this piece.
Add your insights