Big Cat Expert Felicia Frisca Responds to New "Tiger King" Controversy.
In the light of a new controversy surrounding a "road-side" facility made famous by Netflix's "Tiger King" series, a well-known expert of big cat training, husbandry, and care speaks outs.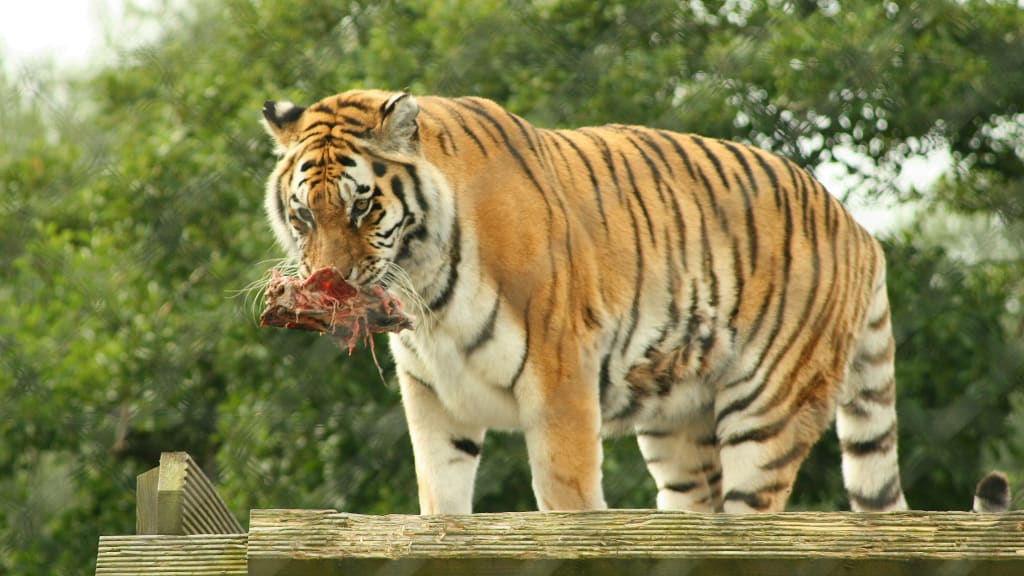 The Greater Wynnewood Zoo, a road-side big cat facility that was the focus of Netflix's The Tiger King series, has recently been under investigation by the state of Oklahoma for alleged animal abuse after a series of photos and videos that document the claims were leaked to the public. The evidence to support these claims include photos of lions suffering from skin conditions caused by insects biting their skin off and laying eggs on them. The zoo was once owned by Joe Maldonado-Passage, who is better known to the world as "Joe Exotic" before all ownership of the facility was turned over to Jeff Lowe and his partner, Lauren.
These days though, Maldonado-Passage, the titular "Tiger King", is currently serving a 22-year prison sentence for a failed "murder-for-hire" scheme to kill a fellow animal rights extremist Carole Baskin, along with several violations of wildlife conservation laws. As for the Lowe family, well, in recent months, they have been ordered by the courts to give up all ownership of the property to Ms. Baskin after she and her family won their case against the G.W. Zoo's development group.
The Lowes have been given 120 days to vacate the property even though they already have plans to move the animals to a new facility they plan to open up in September of this year.
In response to the new controversy, big cat expert Felicia Frisca, whose family used to be friends with Maldonado-Passage, has spoken out about the claims being made about the facility being under the Lowe family's control on Facebook and this is what she had to say about it (The following contains strong language that might offend young readers):
This isn't okay this isn't right. The responsible private animal community does not stand behind this. There is no excuse for this except for negligence, lack of experience, and pure laziness. What is happening at the GW zoo/Tiger King whatever Jeff Lowe wants to call it this week is appalling. My heart hurts seeing these animals in this condition that can easily be prevented.
*Now they have cats climbing the enclosures?
*Are they starving or bored as hell?
*Or both?
Joe was a lot of things, he did some shit and treated people badly at times but the time I spent at the park and working events he would set up at I NEVER saw animals in this condition. I went out today and spent $350 on new fans to have industrial fans on my tigers' lockouts to prevent flies as well as keeping cages clean, fly spray and fly traps I have ordered. This isn't one day of fly bites it's not even a few days, this is WEEKS.
This lion's immune system is compromised and is unhealthy, there is a reason why he is being attacked more than others by flies, this is a sick lion, who will soon die without the proper care.
I have gotten hundreds of messages from people sending me photos of the animals and I am so sickened. This is not what we stand for and when we fight for the rights of being able to have our animals we are not fighting for the rights of people like Jeff. We stand on the side of weeding out facilities and owners like him. Carole's animals have never even been in such shit condition. These animals need to be removed and there are dozens of us facilities ready to step up and help transport and rehome these animals.
Felica Frisca, as you may know, has been a long time critic of animal rights extremists like Carole Baskin and more recently, Cierra Huffman. Although she is not suggesting for the animals to be moved to activist-owned sanctuaries like Baskin's Big Cat Rescue, she is calling for all responsible private owners to take action against bad facilities like the one operated by Jeff Lowe and offer to provide better homes and care for the animals who at this time, really need it more than ever.
Once again, thank you Felica for speaking out about this situation and sharing your concerns from the perspective of someone with experience in big cat husbandry and care.
About the Creator
Zoo and Aquarium Professional, Educator, Cosplayer, Writer and B.A. in Psychology whose got a lot to share when it comes to animals, zoos, aquariums, conservation, and more.
Instagram: @jennacostadeedy
Reader insights
Be the first to share your insights about this piece.
Add your insights