Best Pet Hair Removers for Furry Pet Owners
Does your little or big one shed a lot? Don't blame them for leaving behind fur, use any of these great pet hair removers to clean up after them.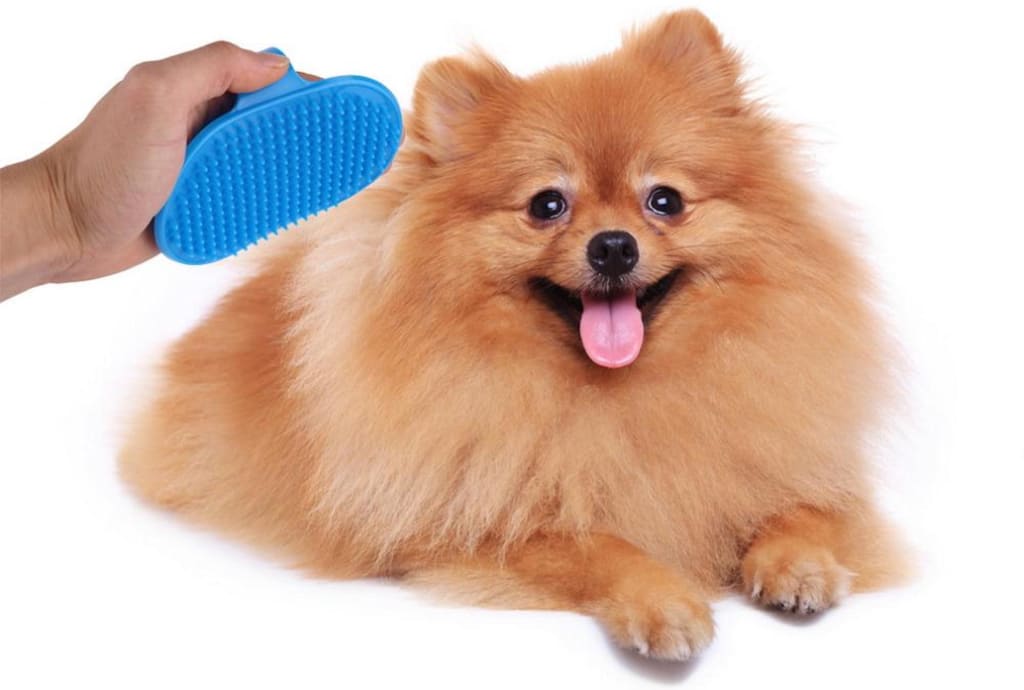 Owning a furry cat or dog does come with a lot of perks. Not only is cuddling with them a fuzzy, cozy experience, but they look so adorable as a fluff of fur. And have you ever seen a furry dog running and jumping? They look like majestic mythical creatures running in a meadow of wild flowers. But the downside to these fuzzy fur balls is that they shed... a lot.
Yes, all those cuddly and furry dogs and cats shed — some even shed like crazy. You'll find strands of fur lying on the carpets, couches, pillows, bed sheets, kitchen floor, you'll even find chunks of them clustered in corners, too. But your pets can't help shedding their fur, it's like how we shed the hair on our heads. So, don't leave your pet's fur lying around the house, they can easily be cleaned up with these great pet hair removers. Any of these products can leave your wooden floors, couches, carpets, and anywhere else in your house spotless and fur free.
Starting off this list of pet hair removers, this one is definitely the more high-tech if you're aiming for a great quality fur remover. What's cool about this is that it's like a mini vacuum cleaner that sucks loose strands of fur from your pet. Even though it does sound unsafe, it's totally safe.
Use this in a brushing motion from head to tail and the vacuum will take care of any loose hair. While grooming, make sure to be gentle and careful to avoid hurting your pet. The machine will let you know when it's time to clean out the filter once it starts to slow down or suddenly stops.
If you want a simple broom to sweep off fur strands, consider Evriholder's Fur Remover Broom. It works like a charm and it's known to pick up pet fur right off the floor like a magnet to metal. This broom is ideal for those who own wooden floors; it easily picks up loose fur strands from wooden floors.
It features 100 percent rubber, durable and strong bristles. There's even a built-in squeegee that makes cleaning home and automotive windows easy and doesn't leave behind streaks. You basically get two in one with this product and it can be used for multiple things! Aside from picking up fur strands, the broom can also collect lint, dust, and dirt from clothing, rugs, floors, and other surfaces. It's also something to buy before you bring home a dog.
The Fur and Lint Remover by Fur Wizard is actually a miracle worker. It's super simple to use, lightweight, and cleans up any fur in a breeze, which makes this one of the best pet hair removers you can buy.
You can use this on any surface, from pillows to clothing and blankets, it picks up strands of fur and lint in a second. And it's also quick to clean out. Since it's so small and lightweight, this can be stored nearly anywhere. Just make sure it's away from your pet's reach.
I know, this doesn't look appealing to me, either. But, it's among the top pet hair removers. Fur-Zoff may have created something so unattractive, but pet owners everywhere are obsessed with how well this product works.
It sweeps away fur and fabric, and quickly and smoothly removes any type of pet fur. This product can be used on carpets, couches, comforters, and even clothing.
Every house should own a pet hair roller, even if you don't own a furry pet, this product is amazing at removing lint, too. This fur and lint roller makes it one of the best pet hair removers any pet owner can purchase. It's so simple to use, and disposing of the filters is an effortless task, too. A plain lint roller is also a great cleaning hack for pet owners.
This easy-to-peel roller with diagonal sheets and a contoured handle fits comfortably in your hand while you're removing fur, lint, and dust off of clothing and furniture. This is the perfect go-to when you spot a few strands of your dog's fur on your pants or shirt.
Similar to the previous product, no family house with a little furry one should carry on without one of these. This pet hair remover removes fur strands right off of the carpet as though it's magic. What's great about this is that you don't need to buy any batteries or adhesives or sticky tape to make it work.
Simply drag the roller back and forth and in seconds you're picking up cat and dog hairs that are embedded deeply in sofas, beds, carpets, car seats, etc. It's 100 percent reusable so you don't have to repurchase anything else, eco-friendly, no power source needed, and it's very convenient when you need a tool that can get rid of fur from dog or cat furniture.
For one of the bestselling pet hair removers on the market, this Pet Hair Lifter Sponge instantly removes and fights against fur and it's much more effective than a vacuum cleaner — that's right.
But this sponge works best if you own a long-haired pup or cat. Use this on carpets, stairs, drapes, lamp shades, clothing, anywhere! Once you're done removing all pet fur, you can wash the sponge with a mild soap and water, and wait until it's dry to use it again.
Want something more... handy? While you're giving your pet a bath, don't stick with the regular brushes that don't entirely work, sometimes break, or are difficult to grip onto while your hands are wet. Instead, use this brush glove that makes grooming your pet and picking up loose strands of fur much easier.
It's perfect for all types of furry creatures. The brush glove is very practical and useful when brushing your pet. With a unique palm-shape design, it fits flawlessly. So, while you're giving your pet a bath, gently comb through the hair to pick up any loose fur.
Do you enjoy bringing your dog around town in your car, but don't love the fur your little one leaves behind in the backseats? No one does. Get rid of any fur strands on your car seats with this amazing pet hair removal brush that fits perfect on the list of pet hair removers.
The portable design makes it easier to clean loose hairs and lint off of your carseats, floor, and even mats. It doesn't matter what type of car you have, it gets the job done. The magnet brush builds up static charge on the brush, making fur removing an easy task to accomplish. It can also pick up lint, dust, bugs, crumbs, and more.
From the list of pet hair removers, this Pet Wedge Hair Remover is actually really cool, all the while getting rid of pet hair from your furriest pets. The wedge removes hair from carpets, upholstery, pet beds, car interiors, and many other surfaces around the house or car. It's even ideal for picking up lint.
The shape of the wedge makes it much simpler to reach into places that are difficult to clean. And it can be used constantly, over and over again.
Evercare knows how to make pet hair removers stylish. But aside from style, this works amazing if you find tons of loose cat fur on your t-shirt.
This two-sided velvet brush includes an ergonomic handle for comfortable usage when picking up pet fur. While it's durable and reusable, it can remove the toughest debris off of pieces of furniture and even clothing, just my swiping it against surfaces in a back and forth motion.