Best Leashes for Every Sized Dog
Looking for a sturdy leash to keep your dog close by? Get your hands on any of these best leashes for every sized dog.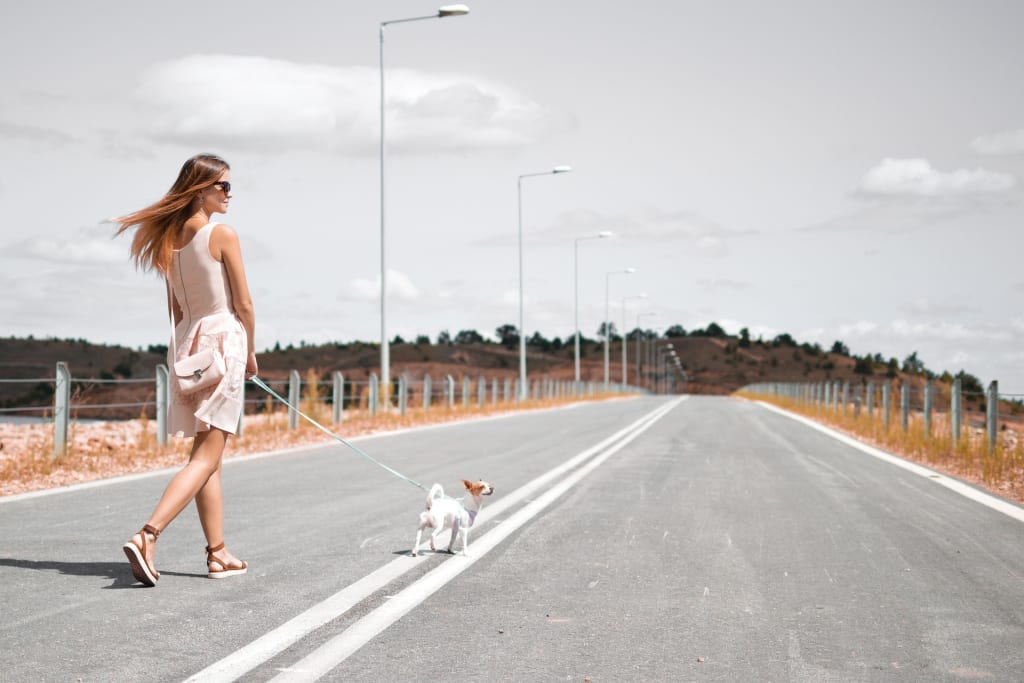 Every dog owner should have a leash when walking their dog. It's literally essential. However, if you recently got a pup and are in need of a good leash, there's a wide range of leashes out there. It's something to buy before you bring home a dog.
They range from simple ones to very strong leashes to keep your dog close by. There are also tons of styles and colors to choose from. Whether your dog is a massive mutt or a tiny pooch, we've listed the best leashes for every sized dog.
Never go for a walk with your dog without a leash. To keep them safe and close by, a leash is definitely necessary. So, to avoid any harm that can possibly occur to your pup, pick from any of these amazing leashes.
We wanted to begin this list of the best leashes for every sized dog with this durable leash. Your dog can walk freely while you have the power to brake, release, and even recoil the leash. It can also be adjusted to a comfortable length between you and your dog.
But aside from what the leash itself does, the leash comes with a tiny bone-shaped cone filled with rolled up plastic bags to clean up your dog's mess. So, you're basically getting two things in just one purchase!
Love pink? If you don't, no worries. One of the best leashes for every sized dog comes in pink, orange, and black. However, this retractable leash is made out of the best nylon material, so it doesn't tear easily. Also, this specific leash doesn't tangle easily, either! You know how many of us hate tangled leashes.
It's lightweight, suitable for any dog size, and you're in control of how far your dog can go through the retractable trait on the leash. Also, the leash itself is 16 feet long, so your dog can wander freely, while still remaining in your sight.
This adorable and very strong vest harness leash comes in all sizes, whether you have a small dog breed or a large pooch. Through mesh padding and breathable material, the vest buckled onto your dog won't bother them, and it'll feel as though they're not even wearing one.
The vest also features a loop to attach the leash onto. The set together makes going out for a walk a safer and fun experience for you and your dog. Also, it has a very strong velcro closure that's adjustable to comfortably fit your dog. This is also great winter dog gear to keep your pup warm!
Among the best leashes for every sized dog, this heavy duty leash by Pets Lovers Club is ideal for large dogs who suddenly sprint when they see a squirrel. While it comes in other colors such as black and blue, the leash is double layered in sturdy nylon material.
For you, there's a paddle handle on your end that'll prevent you from getting a rug burn whenever your dog pulls on the leash. It's tough, comfortable for you and your dog, and it won't tear easily if your pup decides to chew on it.
Here's a really unique one among the best leashes for every sized dog to buy, Friends Forever's slip rope leash. Stylish, tough, and colorful, you'll walk your dog with style, all while keeping him close by.
To really name this leash as a strong one, it's actually made out of heavy duty mountain climbing rope. So, you know that your dog isn't going anywhere without you, and it won't tear after using it a couple of times. Perfect for those who own much larger dogs, this leash is lightweight and makes walking your dog a breeze.
Ever seen someone with a leather leash? Among the more fashionable leashes on this list of best leashes for every sized dog, this leather dog leash by Focuspet is actually very strong, despite that it's made out of leather.
Made from genuine leather and double padded, it's rust-proof and has a strong tensile resistance of 500 pounds of pulling force. If you've never come across a leather leash that can handle that amount of pulling, then this leash might be your favorite dog accessory.
Amore modern but strong look among the best leashes for every sized dog is this leash by Phydeaux's Pet Supply. Made out of the strongest mountain climbing rope, your dog won't be able to tear this apart by either chewing on it or constantly pulling on it. However, if you think gray isn't the best color for you and your dog, it also comes in an array of colors from green to orange, black, green, and even multicolored.
To really shock you, this leash can manage 1,000 pounds of pulling! It is ideal for those who own massive dogs and have gone through tons of leashes.
Chew resistant, very strong, and braided in the toughest nylon material comes one of the best leashes for every sized dog to purchase. SparklyPets' leash features a thick rope, as well as a metal hook, leather joints, and even an elastic bungee to absorb your dog's pulling.
This leash comes in two other colors: black and green, if teal isn't your favorite. Gentle, but very strong, you won't have to worry about another leash tearing on you with this one.
Own two dogs? Then do I have an amazing leash for you. This two-in-one leash can handle both of your dogs at the same time. So, instead of buying two separate leashes, consider this one that features two strong ropes.
This leash doesn't tangle easily, tear, and is gentle on both your dogs and yourself. With super soft gel handle, your hands won't ache after managing two dogs.
We saved the coolest leash for last among the best leashes for every sized dog, this light up dog leash! Have you ever seen a leash that glows in the dark? Well, we haven't. That's why we've included this. However, even though it lights up, it's still very strong in keeping your pooch close by and in sight.
Fun and fashionable, you can finally walk your dog at night, without worrying about cars passing by. It doesn't tangle easily and is comfortable for you and your dog.