All My Kittens
A witty serial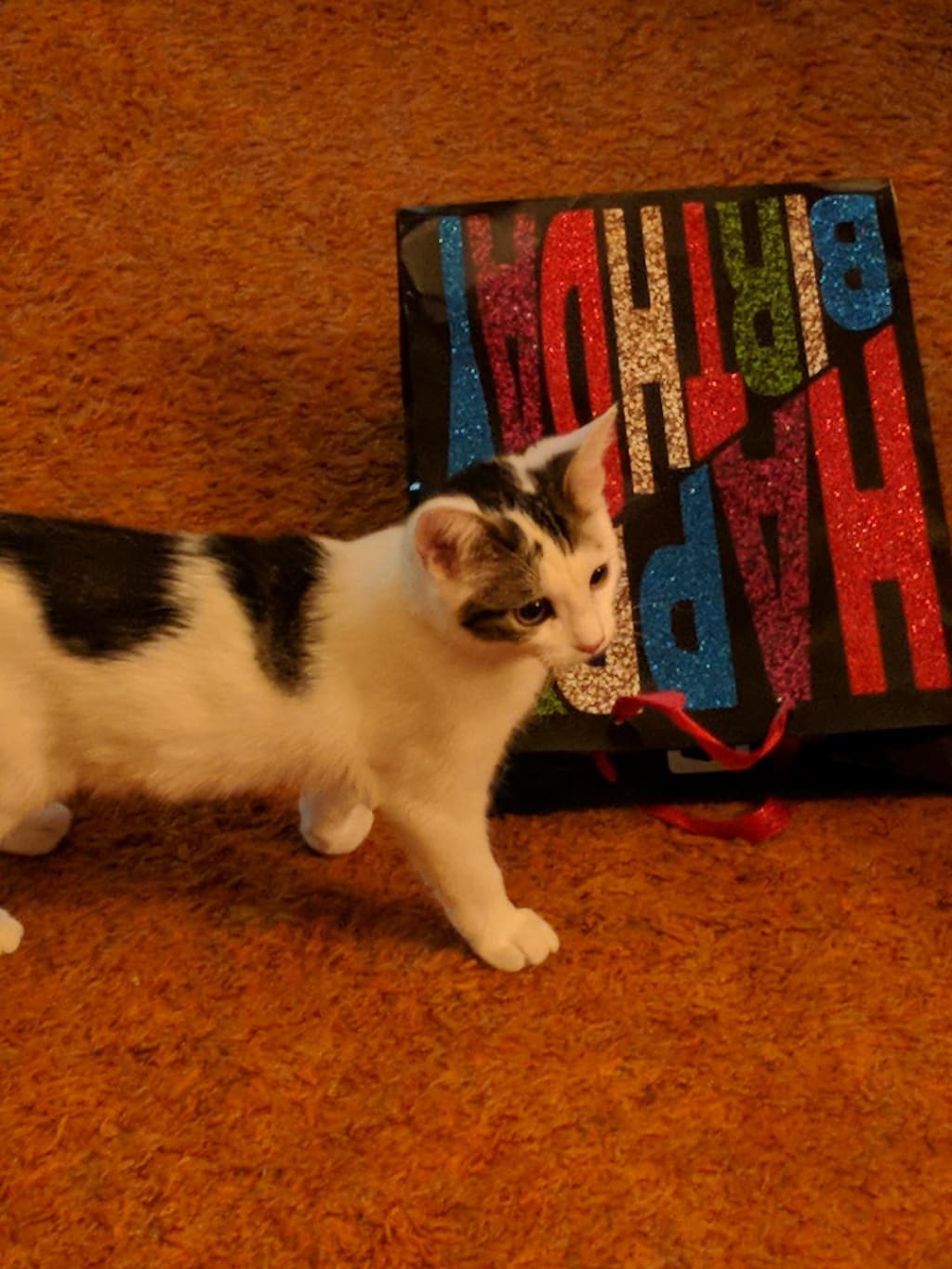 WRITTEN & CREATED BY BILLY EHRLACHER
Raul Garson races up the spiral staircase en route to Sable's bedroom to surprise her. Raul is surprised and dismayed when he finds Basil Mackenzie the longtime mayor of Hidden Valley in his sister-in-law's bed, naked!!!!
"Basil, what in God's name are you doing in here?" Raul asks.
"Raul? How long has it been since you've gotten lucky? It must be eons if I have to explain this to you."
In Tahiti, Wilburn sees his reflection in a store's display window. The image that the confused feline sees appears to be a match for the missing man. Wilburn wanders around some more as he can't get good reception on his cell phone.
"Hello is this the police department?" Wilburn asks.
"As far as I know it is," the dispatcher answers.
"I have some good news. I believe that I found your missing man."
"Which man?"
"You know the one that you have been looking for."
At the corporate headquarters of Garson Industries Sable begins the meeting hoping to successfully convince the board that a change at the top is necessary.
"I am very touched that all of you came out tonight. As you can imagine this is a tough time for me and my entire family. Wilburn Garson is the love of my life. He has been a great husband, and an excellent father, but to be honest the true love of his life has always been Garson Industries. Sadly he is no longer lucid enough to effectively run this company. His senility has run this into the ground. I am here tonight to preserve this legacy for my family to ensure that Garson Industries will be around for future generations. Shall we take a vote?"
"I've located your man. That Garson fellow," Wilburn explains to the police as Tawny walks down the street searching for her beau. She spots him from a distance and races towards him.
"All in favor of ousting my frail spouse, Wilburn Garson as CEO of Garson Industries say aye. Sable's quest proves to be a success. She is now CEO.
Back in Tahiti, Wilburn is in such a confused state that he doesn't recognize Tawny.
"Woman, do not get all touchy and feely with me I have no idea who the hell you are."
"Sure you know who I am. It is me Tawny. Your soulmate and the true love of your life."
"You panhandlers will do anything to get money," Wilburn screams. '
Raul makes his way over to Garson Industries where he finds Sable sitting at Wilburn's desk. He quickly notices his older brother's name plate in the trash can. His personal belongings are also in the trash can. When Raul enters, Sable is on the telephone.
"I'm sorry, Marguerite, I must go. We will continue this conversation tomorrow."
"Sable, you are beaming," Raul observes. "Who did you screw over now?"
Back in Tahiti, the police were initially hesitant to believe Tawny, but after awhile they realize that the bleach blonde feline is telling the truth. With Wilburn in such a state Tawny determines that it would be best if they cut their trip short. She wants to get him back to Hidden Valley right away.
"Oh, Raul! You have finally come back to me," an ecstatic Sable says. "I always knew that you would."
"Sable, you didn't answer my question. Who did you harm? The only time I have ever seen you smile is when you are ruining people's lives."
"Oh Raul. I am not harming anyone. I am simply taking back what is mine. Garson Industries is under new management. Yes indeed! I am woman! Hear me roar!" Sable exclaims. "I am CEO of this company now and in the future I suggest that you treat me with some respect."
"I also discovered your friend with benefits," Raul reveals.
"Who are you talking about?"
"Basil Mackenzie."
"Basil Mackenzie is just a bad habit. Raul, you are the only one for me. This is a loveless relationship. I am power hungry. When the old goat kicks the bucket, I will be the most powerful person in Hidden Valley."
Raul does not know how to react to this admission. He just smiles at his power hungry social climbing sister-in-law.
In Tahiti Tawny and Wilburn must travel by a commercial airline. For some reason the Garson family private jet is unavailable to them at the present time. They notice that nearly everyone on the plane is sneezing and coughing. Little did they know that upon their arrival home they will contaminate most of Hidden Valley.
satire
Billy obtained a bachelor's degree in theatre from DeSales University. He has many theatre credits. His first humor novel was published in 2017. He is an avid soap opera fan and an animal lover. Billy lives in Allentown, PA.
Receive stories by Billy Ehrlacher in

your feed