A Letter to My Dog
A Letter to the Love of My Life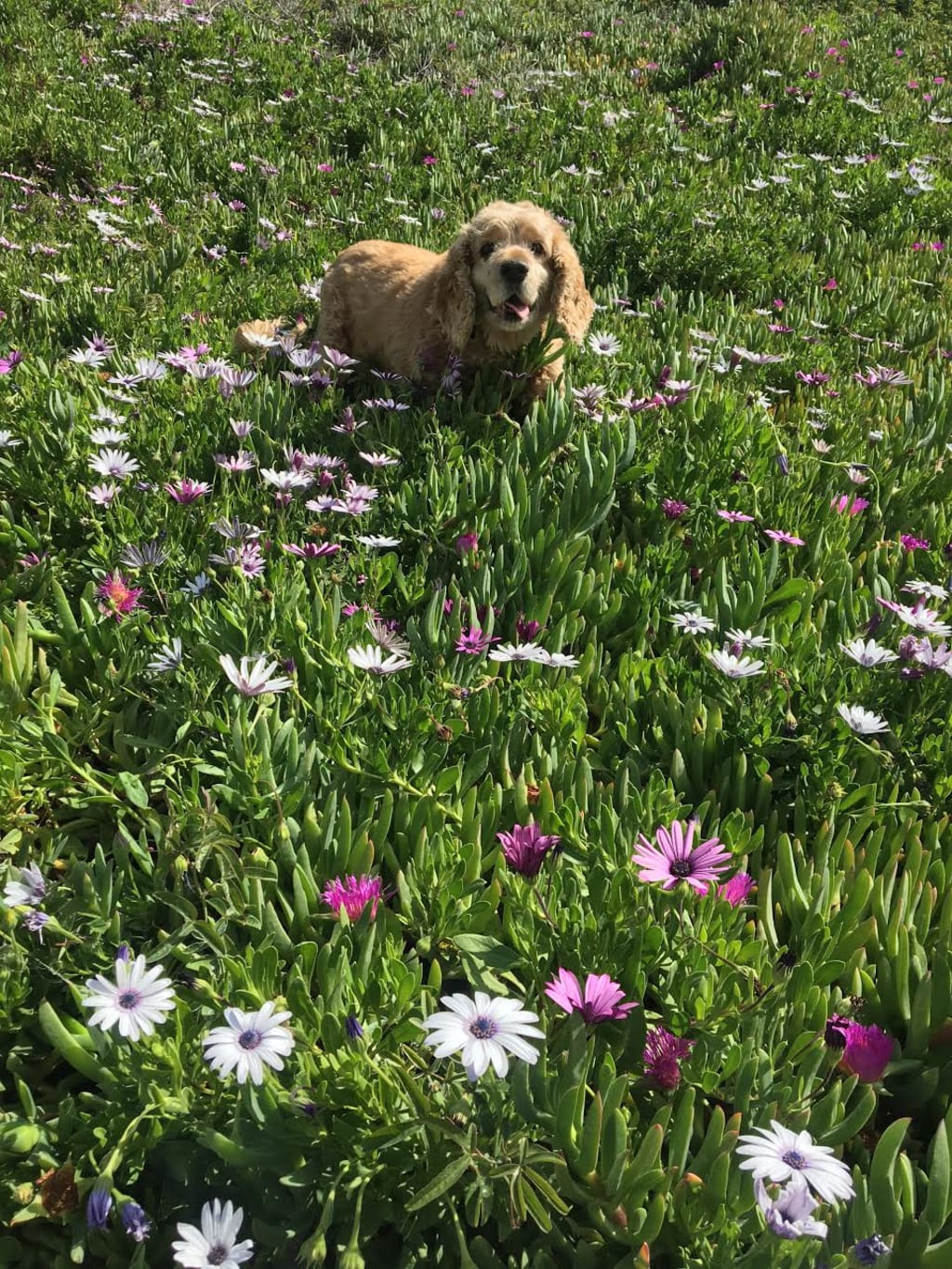 Dear Bruno,
I will start with how lucky and blessed I feel to have had you in my life. You were my first dog, and because of that, you will not be my last. I will always have dogs in my life because of you. You have taught me more than I had ever expected to learn from a dog and given me more than I had ever expected to receive from an animal.
Hey, buddy. It's been a little over two months now. It's been exactly 64 days since my parents drove all the way to my university to tell me that you were no longer with us. 64 days since my family and I rushed home to your lifeless body. 64 days since I cried into your fur while holding and hugging you for the last time.
Sometimes it feels like a dream, but I don't know what kind. Half the time it's like I'm in the middle of a bad dream, and maybe I'll wake up and see you staring up at me the way I used to when I woke up from a nap on the couch. Or maybe I'll open the garage door right now and see you wrapped up in that purple, monkey cartoon filled blanket you loved so much.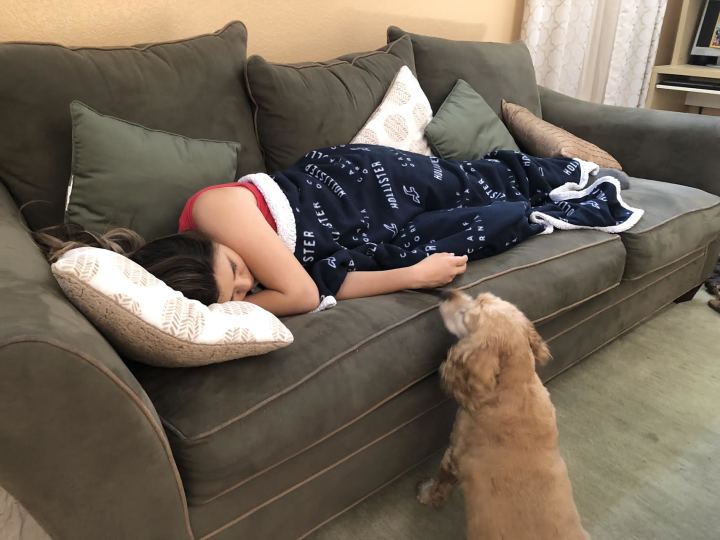 Sometimes it's like you were just a dream. I want to fall asleep again and hope that I restart that same dream. Was it really 17 years ago that I first saw you? We were supposed to have another two, four, or even five years to hangout and go on adventures. I had unrealistic hopes that you'd be at my wedding, meet my kids, or at least see me graduate college. Was that all just a happy dream? Then I see the box on a shelf in my room that has your ashes—and I know, it's real.
Oreo misses you. You've always been that big brother for him to follow around (although he always thought that he was the boss). I now realize that he would take his cues from you, though. Like how you guys would chill on your backs, legs up in the air, both waiting for belly rubs whenever we were around. Or how you two ran away seven years ago and the kind lady who found you mentioned how close you two stayed together even being miles away from home. He whimpers and grieves for you. He checks your food bowl to see if you finished your meal. He looks for you in the garage when it's bed time.
I walk around the house during the day and I feel like something is missing. It hits me at random times throughout the day. For instance, I was in class a couple weeks ago and for some random and weird reason, I got a whiff of the way you smelled. I had to close my eyes and take deep breaths before trying to focus on the lecture again.
I stood in that vet as the nurse carried your body away, wrapped up in another blanket you loved, the Hot Wheels one. I stood there and noticed the other owners in that waiting room begin to cry. I got dizzy and tried convincing myself that this wasn't happening. I hoped this was just some terrible dream that was about to end. It felt like a part of me got ripped from my chest and was running away. It still feels like that.
I took a nap when my family and I got home from the vet that day. When I woke up, I wanted to get out of the house. My parents, two good friends who were staying with us from Norway, and I went out to eat dinner. I just wanted to get out of the house and think about something else. My friends and I stayed out until late. When we came home, I needed more distractions and suggested we play cards. These distractions didn't suffice because when they went to bed, I walked back downstairs and opened the garage door. I realized that, as much as I wanted to, I could no longer kiss your forehead and wish you a goodnight. I laid there next to Oreo, on the pillow you used to sleep on, hugging your purple monkey blanket, hoping that somehow that would change, that your floppy ears would hit my face as you shook your head, waking yourself up. But that never happened, and it hurt more than I thought it would. I got one hour of sleep that night. I got two hours of sleep the night after that.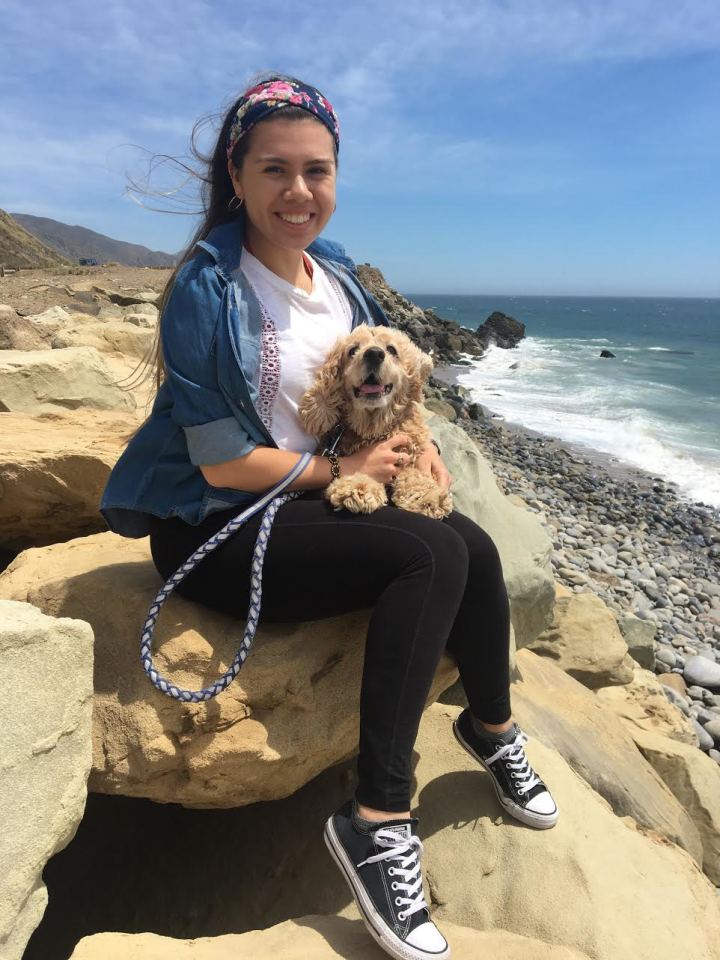 Remember how we would walk together, just you and I, in search of the moon, sitting down every now and then because you would get tired? Remember those nightly walks? I didn't imagine that you would leave such a hole in my heart. This piece of my heart is with you, buddy.
No one will ever love me as much as you did. No one will ever look at me the way you did.
You were the ultimate love of my life. You showed me love, in the purest sense. You are the sweetest thing my heart has ever known.
I miss you. Thank you for the best 17 years of my life. I think about you every day.
There's so much more I want to say, but I can't find the words.
I'll see you in my dreams, buddy.
I love you forever.
♡ Samantha
dog