7 Pet Naming Tips
After you've named your new family member, you can move on to important logistics like getting pet insurance and finding a veterinarian to handle everything from vaccinations to emergency care.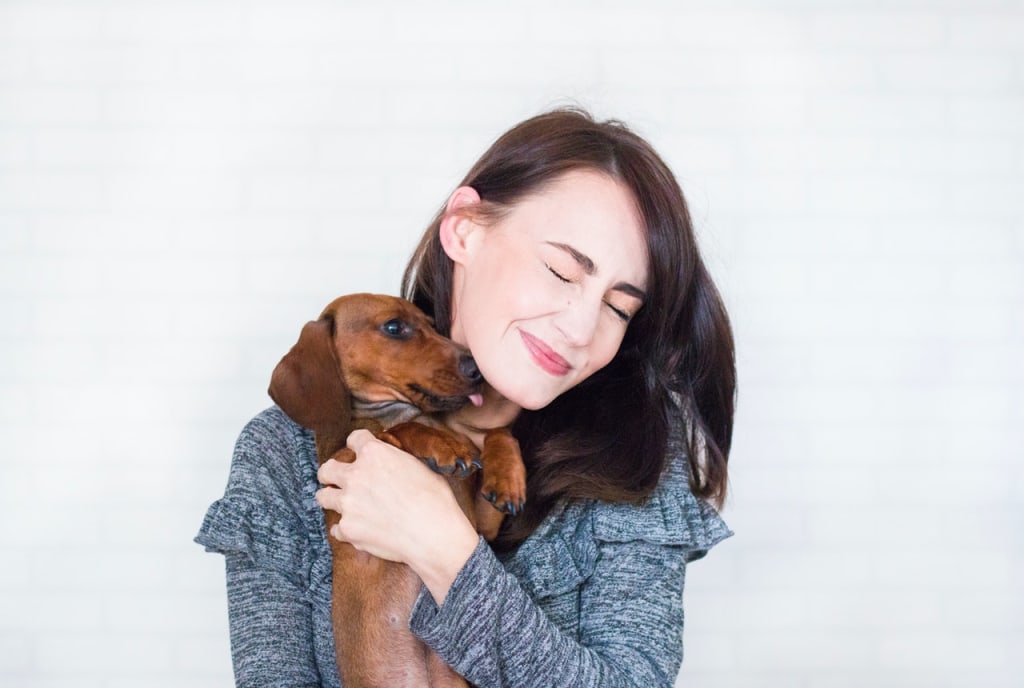 Finding your furry friend is only one step on your journey to becoming a pet parent. There's a lot to think about once you take home a new pet but the first order of business is usually a name. After you've named your new family member, you can move on to important logistics like getting pet insurance and finding a veterinarian to handle everything from vaccinations to emergency care. It's hard to think about anything else until you know what to call your pet, so let's go over seven naming tips to help you find the perfect name.
1. Keep it short
No matter the species or breed, animals respond best to names they can understand easily. Most experts recommend sticking to one or two syllables at most.
2. Avoid confusing your pet
If you're planning on training your pet, avoid names that sound like common commands. With a dog, for example, stay away from anything that sounds similar to words like "no," "sit," or "stay."
3. Give your pet a nickname
If you do go with a longer name, make sure it's one that has a nickname or two. Trust us, you'll definitely be using a shortened version of your pet's name, it's best if it's one you like.
4. Remember they won't be small forever
If you get your pet when they're young, it can be tempting to pick a name that matches. They won't be a baby forever. Stick with a name that'll still fit just as well as they grow old.
5. Think about what the name means
Just because you think of a name fondly doesn't mean everyone does. Using controversial names might put you in an awkward position when you need a sitter or have to introduce your pet at a vet visit.
6. Be adventurous
There is a whole world of fun, unique pet names out there to choose from. You can be a lot less strict than when you're naming a child, so have fun. Choose something that will make you smile for years to come.
7. Don't rush into it
Experienced pet owners will often point out that you don't need to pick a name on the first day. Get to know your dog's personality first, then choose a name. There's no reason to rush the decision.
What comes after a name?
One of the most important things every pet parent worries about is their pet's health. Whether it's about routine care, fear of high vet bills in an emergency, or expenses related to medications, there's no denying that healthcare can be expensive in the United States. More and more, pet owners are investing in pet insurance, for safety and for peace of mind. Finding an insurer can be complicated, but there are places to compare different pet insurance policies (like iSelect) to find the best fit for you at a discount. Comparing deductibles and illness plans can be complicated, but there are resources out there to help you find the best medical insurance for your pet. No one wants to think about their furry family member contracting an illness or needing to rush to the vet in the middle of the night, but planning ahead can save you a lot of stress and money in the future.
When choosing a pet insurance policy, it's important to think about the future, not just the present. Some plans offer comprehensive coverage, including everything from vaccinations to microchipping, while other coverage options are more basic and focus on serious illness (like cancer treatments), and accidental injury. There are a lot of costs to pet ownership, but the right insurance policy can alleviate some of the unexpected expenses that come along with being a pet parent.
All animals have different types of pre-existing conditions, hereditary conditions, and chronic conditions that they're vulnerable to, even if they're healthy. Some new pet owners don't think about an insurer, especially when their furry friend is feeling okay, but no one wants to wait until a vet visit or an emergency surgery to be shocked by the invoice afterward. Some pet insurance plans also cover preventative care, diagnostic tests, and exam fees. Just like health insurance, pet insurance in the U.S. is available with coverage terms to match whatever your needs are.
As you can see, picking a name is just the beginning of your responsibilities as a new pet owner. Insurance may not be the first thing that comes to mind, but once you know what to call your new family member, thinking about their health is the most important thing you can do.