7 Dogs That Made History and Became Famous
These are the Dogs That Hold A Special Place in Our Hearts And History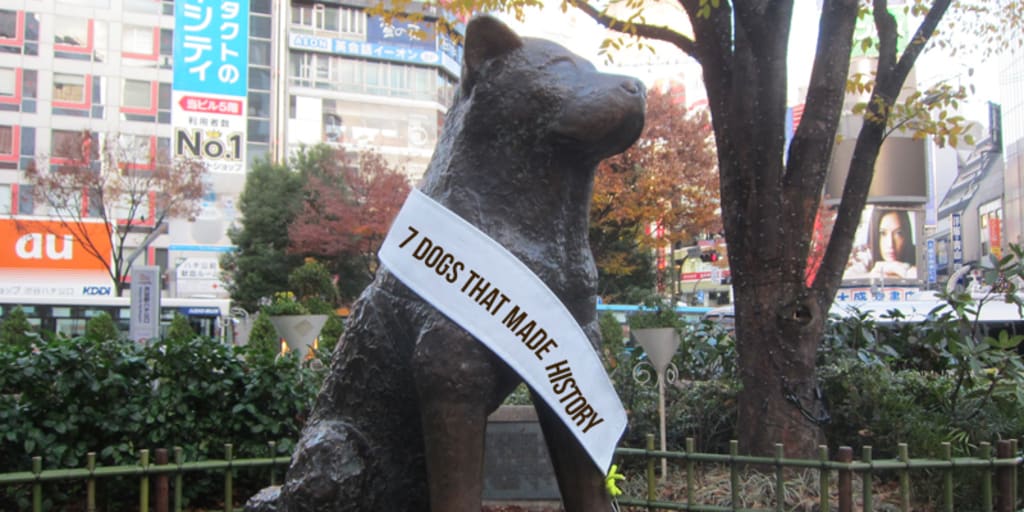 A dog is a man's best friend; well, much more than that. When it comes to loyalty and reliability, you can always count on your furry pal. Universe has gifted us with the most precious and lovable creatures in the form of dogs. Though they can't talk to us, they have the ability to convey every emotion. Moreover, dogs have always been adored for their bravery and smartness. In fact, some dogs are so brave that they have made a place for themselves in history. In this blog, you are going to learn about the top 8 famous dogs that made history and became famous.
1. Hachiko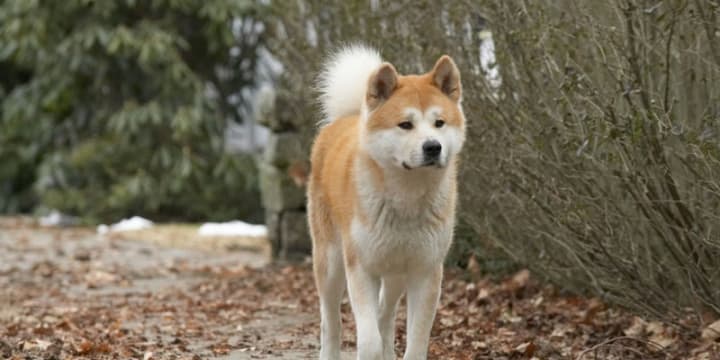 Hachiko's story is beautiful yet heartbreaking. It shows how faithful the dog was towards his human. Hidesaburo Ueno's dog, Hachiko, was a very caring dog that would wait for his human every day at the train station. That is until one day Ueno died due to hemorrhage and failed to return. However, Hachiko wasn't aware of the loss and kept going back to the train station every day for 9 years in the hopes that his favorites human would come back. Such a tale is bound to touch every person's heart and that is why we remember Hachiko for his devotion and love towards his human companion.
2. Laika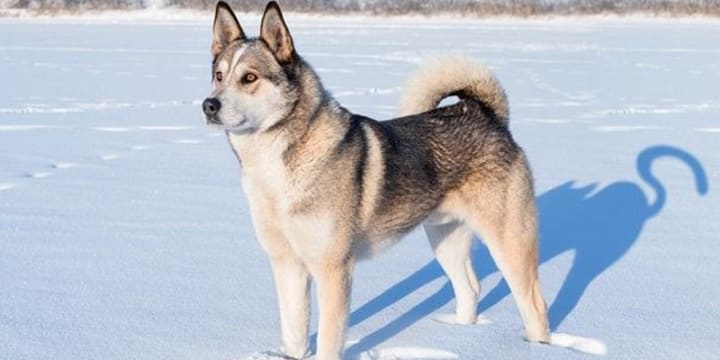 A stray dog, Laika is one of the most famous dogs in the world. Laika was the Soviet space dog; the first dog to orbit the earth. In 1957, Laika, along with two other stray dogs, was selected for Soviet Space program Sputnik 2 and then was sent into outer space on 3rd November 1957. Fascinating, right? Well, it's not just humans that have been outside the earth, Laika was also lucky enough to get sent into space.
3. Toto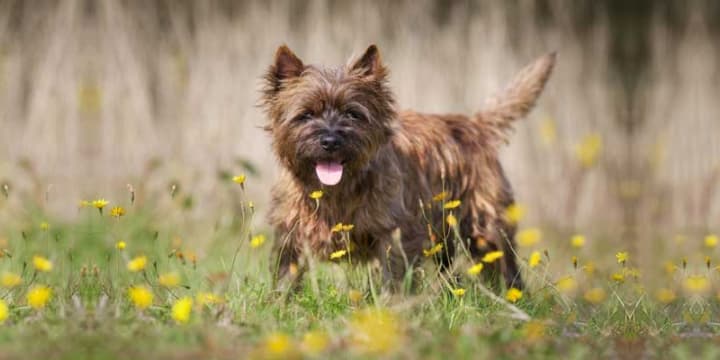 When talking about famous dogs, we certainly can't forget to include Toto from "The Wizard of Oz." Known for her charming personality in the movie, Toto soon won the hearts of people around the world. This adorable species of dog's real name was Terry and has starred in many movies after the release of The Wizard of Oz.
4. Benji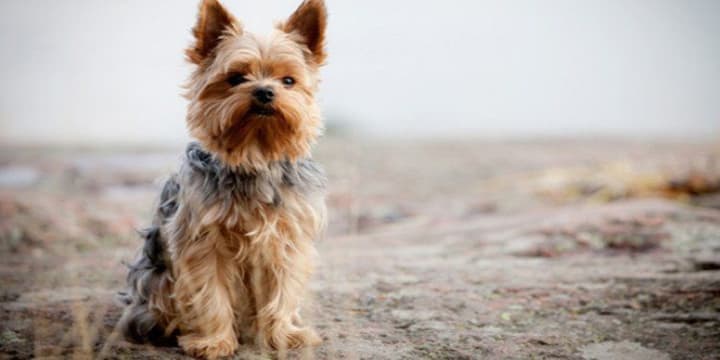 In 1974, this adorable mixed breed mutt made a place in the hearts of many people across the world. He starred in the movie "Benji," where this tiny dog saves two kidnapped children. His role in the movie led to over 1 million adoptions, as per the American Humane Society.
5. Bobbie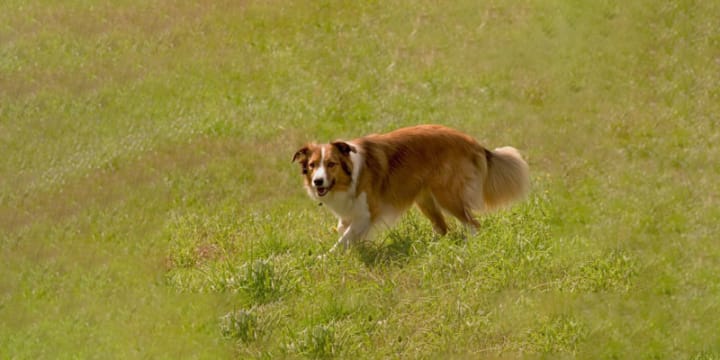 It's said that if you have your heart set on something, there's nothing that can stop you from doing it. And the same thing happened with Bobbie. Usually, we hear about dogs that got lost or ran away from home. Bobbie, on another hand, proved how distance doesn't matter when it comes to coming back to your loved ones. In 1923, Bobbie was traveling from Oregon to Indiana with his family and somehow got separated. After many attempts at finding him, his family wasn't able to reach Bobbie thus they returned without him. However, the shocking part is, Bobbie returned six months later to his human's home with worn-out feet and a weak body. Turns out, Bobbie had walked over 2500 miles across the US to reach home!
6. Balto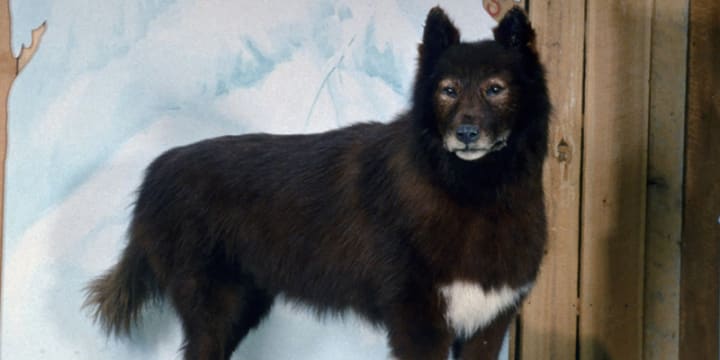 Dogs are highly determined animals and Balto is the perfect example of that. When everyone was suffering from a diphtheria epidemic in the year 1924, Balto and his crew of dogs came right away to help. The incident took place in Nome Alaska, and the only doctor there didn't have sufficient treatments for everyone. That's when the pack of dogs, led by Balto came in to help. These dogs raced for over 650 miles Across Alaska in just 5 and half days and brought the diphtheria treatments in time.
7. Apollo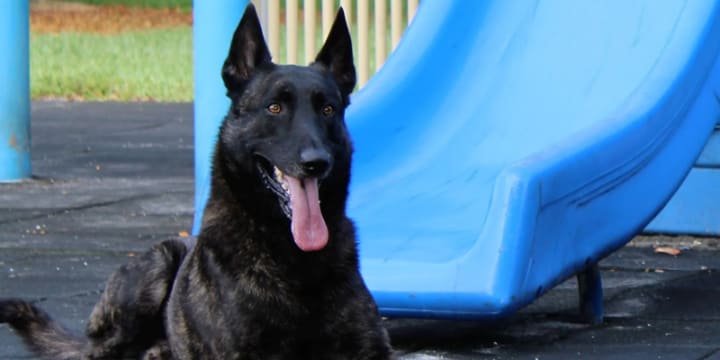 Peter Davis and his canine partner Apollo, members of the New York City Police Department saved many lives on the frightful September 11th. Apollo was one of the search and rescue dogs of over 350 at Twin Towers. These dogs searched for bodies and survivors for over a week without any break. These dogs worked tirelessly for up to 16 hours a day, trying to find and save all the survivors from that dreadful attack.
How to Make Your Dog Famous!
When it comes to famous internet dogs, even you can make your dog famous on the internet! All you need to do is, click some appealing pictures which show your pet's prominent features and traits and share it on social media! This way, your dog can also be a talk of the town! Just remember, if you want your dog to win hearts, he needs to be healthy first. So, ensure you have necessary pet supplies products to keep him healthy.
So, these are the most famous history dogs that we will forever remember. It shows how dogs are so much more than just animals; they're our loyal and devoted companions.
About the Creator
Jamie Hytten is a Birmingham based content writer, he loves to share his knowledge & experiences of pet health care through his articles. When he is not writing, Jamie loves to spend time with his family & their dog Roco.
Reader insights
Be the first to share your insights about this piece.
Add your insights