Top 4 Oral Flea Treatments For Your Pet Dog
Nowadays, they come with an added protection against ticks and intestinal worms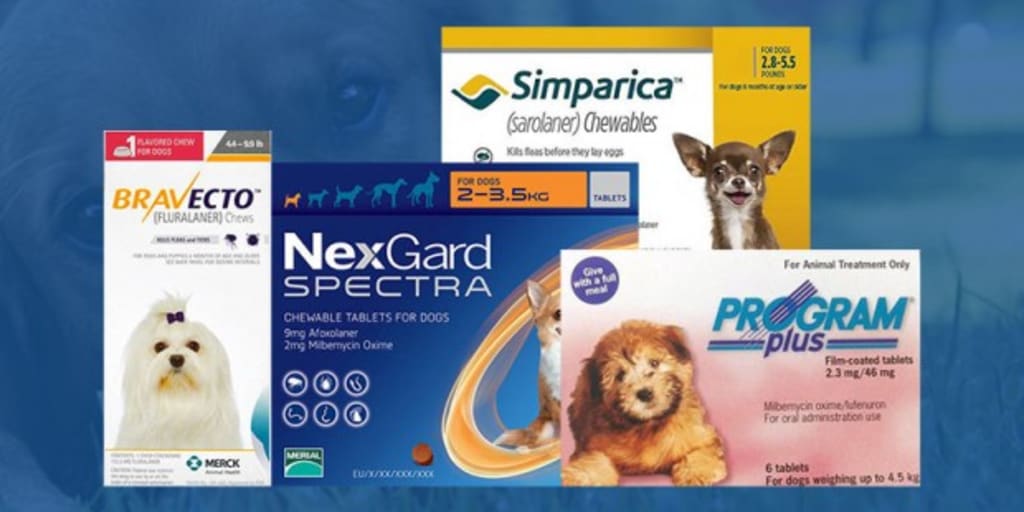 Summers or spring the moist and warm weather is just so ideal for fleas and ticks to mate, multiply and stay cocooned so as to linger around even in other seasons. This is how these pesky creatures build their community and spread various diseases like Bartonella, Allergies, Tapeworm Infections, Anemia, Lyme disease, Rocky Mountain Fever, etc. As they can stay in the surroundings for over 6 months, removing them completely from the pets and household thus becomes a quest for a pet owner. It is certainly a herculean task if the pet loves to roam outdoors, in the bushes or woods as they are the breeding grounds of these parasites.
Fortunately, there are many products in the market that work effectively on fleas; however, it is up to the preference of a pet parent which product he/she would find more convenient. Some parents find topical treatments more comfortable because they don't need to be administered directly in the mouth but we are of the opinion that oral products are equally good. They are reliable, more effective and aren't messy at all. Moreover, nowadays they come with an added protection against ticks and intestinal worms. So, didn't you just get another reason to buy an oral treatment?
How Do Oral Flea Treatments Work?
Most of the known oral flea treatments attack the nerve receptors of adult fleas and causes hyper-excitation of the central nervous system, driving the insect crazy and the parasite dies of this anxiety. One of the most popular ingredients present in oral treatments includes Nitenpyram and Spinosad. Lufenuron is another very renowned and potential flea killer which disrupts the production of the hard exterior of the fleas thus preventing the growth of juvenile fleas hence they die.
Top Branded Oral Flea Treatments
Bravecto is a potential oral chew that kills fleas and ticks currently present on the dog and protect against future infestations for complete 3 months. This long-lasting treatment can be easily given to breeding, pregnant and lactating dogs and since it is palatable, dogs don't show any aversion as well.
This beef flavored monthly chew comes with an added protection against intestinal parasites besides treating fleas. It starts working within a few hours and eliminates 100% flea infestation and worms' population. The product is also effective in protecting pets against sarcoptic mange, demodectic mange, and demodectic mange.
Program Plus is also an effective parasite treatment that kills fleas as well as worm infestation. Since it contains Lufenuron – a growth regulator, it disrupts the flea cycle completely by eliminating flea eggs and larvae. Moreover, the product is completely safe for use in dogs above 2 weeks of age.
Again, an oral chew, Simparica provides swift relief from flea infestation and flea allergy. It also kills a variety of ticks and thus prevents tick-borne diseases as well as Flea Allergy Dermatitis. This monthly treatment is also effective in preventing recurring infestation and is also safe for treating dogs older than 6 months of age.
All of these oral treatments are as good as topical treatments. If you find it comfortable to institute the tablets directly into the pet's mouth, rather than waiting for your dog to let you hold him and apply the solution and quarantine him until it is dry, it is better to go with oral flea products. It is completely up to the pet parent's discretion to choose the product they want to treat their furry kid with, but we would still recommend choosing oral products as it is a cleaner option.
One note of caution: While buying the products, ensure they are formulated for the age and weight of your pet. And secondly, make sure you treat all the animals in the house instead of the one who has been infested to assure complete protection.
product review
About the author
Jamie Hytten is a Birmingham based content writer, he loves to share his knowledge & experiences of pet health care through his articles. When he is not writing, Jamie loves to spend time with his family & their dog Roco.