5 Animal Cafes in Japan You Need to Visit
A place to grab a drink and pet your friends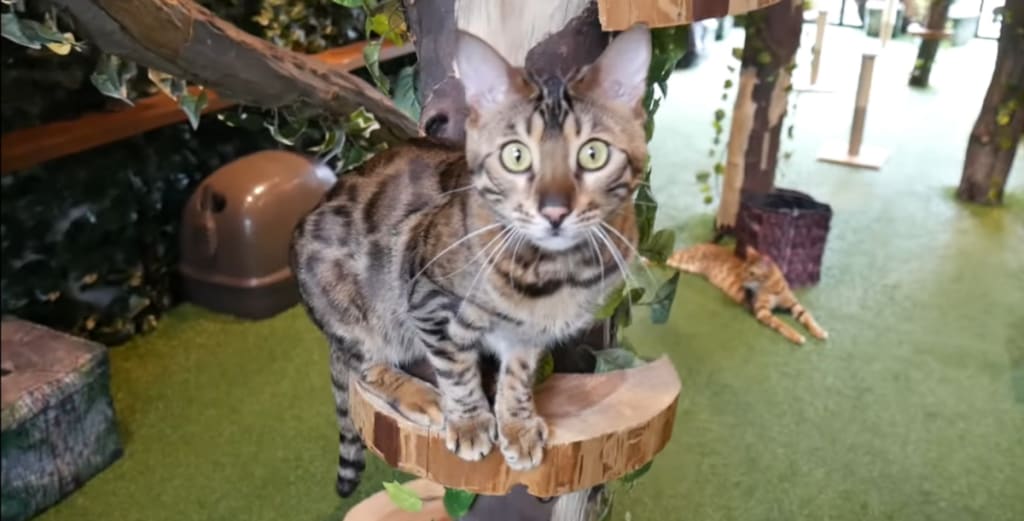 Japan has a variety of animal-themed cafes where both tourists and Japanese flock to see, interact and admire lovable animals while relaxing with a drink.
Located all across Japan, you will find themed cafes and restaurants featuring furry, fluffy, cute, or interesting animals all in a relaxed cafe-style atmosphere.
When the first cat cafe opened in Osaka, Japan in 2004, no one would have predicted the popularity that would ensue. Relaxing with a coffee while watching and petting an adorable little animal has now become a cherished pastime among the Japanese and foreigners visiting Japan.
Of course, it is important to know the balance between admiring and interacting with animals and exploiting them. Many animal-themed cafes and restaurants have known to have poor conditions, cramped spaces, and cause the animals un-required stress.
But these animals which have been domesticated also need food, care, and affection so it is a delicate balance between caring for animals and treating them like toys. Japan, unlike other countries, is usually very careful about hygiene, the welfare of the animals, and the overall atmosphere for both animals and customers.
Choosing the right cafe is important to ensure you have a positive experience interacting with animals and vice versa. To get you started on where to visit these creatures, here are five animal cafes around Japan that I recommend!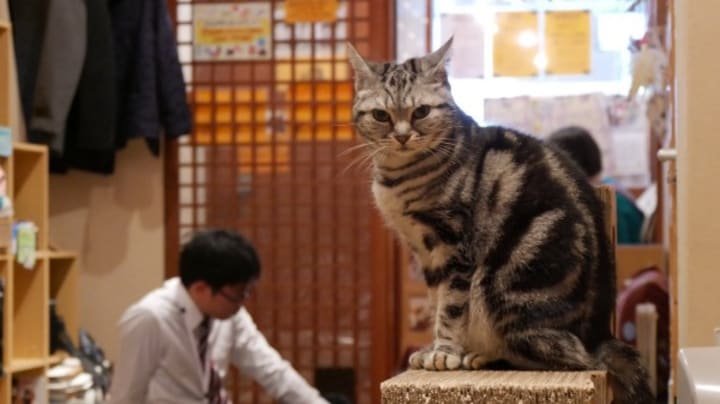 Cat Cafes
Since this is the original animal that started it all, going to a cat cafe is a good start. You can play and pet the cats of your choice and even feed them cat treats. Cafes usually charge an hourly rate which includes a drink.
In my time in Japan, I have been to many cat cafes around Tokyo, Chiba, Nagoya, and Hokkaido. My favorite was JaLaLa in Akihabara.
Japan has a big problem with stray cats and something I found uplifting about the JaLaLa when I visited was that the cats in the cafe are all rescues and are given a place to eat, sleep and feel loved. Most cats would be sent to animal shelters where they might be put down or be roaming the streets. The cafe itself is a lot wider than others I have been to and has many toys, scratching posts, and hide-outs for the cats to relax and enjoy.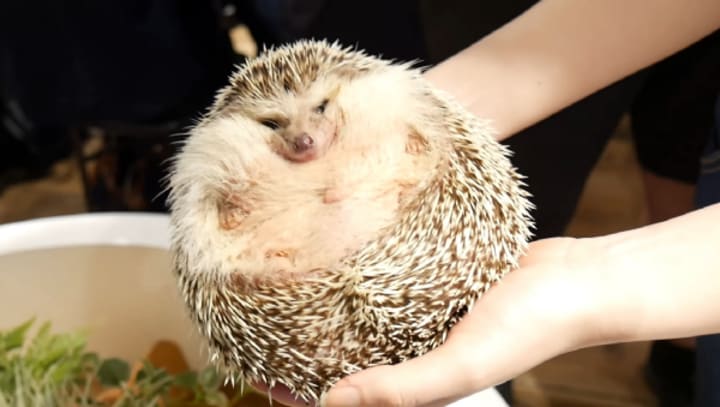 Hedgehog cafe
The most unique of all the cafes for me has to be Harry's Hedgehog cafe. Hedgehogs are placed inside your hollowed-out table making it easy to interact and see them up close.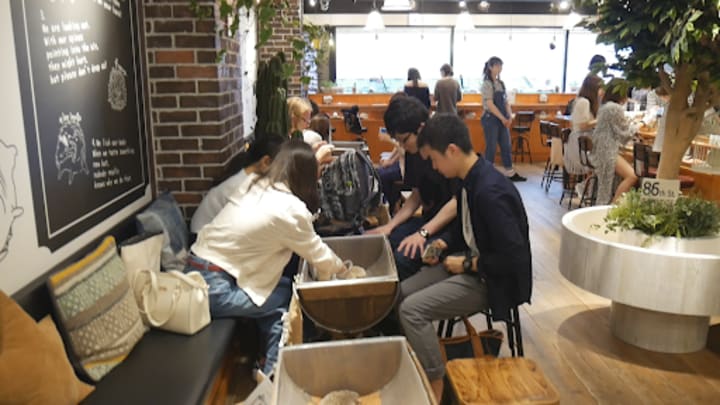 Each table has about three hedgehogs mostly curled up asleep as they are nocturnal creatures. As you drink, you can pick up and pet a hedgehog of your choice. The staff here are friendly and walk around showing guests how to properly handle a hedgehog.
There are many concerns about animals being treated unethically and many animal-themed cafes have been closed down due to negligence or unfit conditions, but I felt this chain of cafes seems clean, caring, and concerned about the health and proper handling of hedgehogs.
The hedgehogs are African Pygmy hedgehogs that are bred in captivity to be domesticated much like cats and dogs. The cafe also sells these hedgehogs as pets for those interested. The cafe workers also stand by each table ensuring proper handling by customers and often swap out hedgehogs so they can take a break.
Also, I noticed that most people were feeding or watching the hedgehogs most of the time. Actually picking them up was done rarely and only for a brief moment for the experience. The hedgehogs seemed pretty comfortable and content.
The cafe is a bit expensive but the decor is gorgeous, the vibe is very trendy and young people seem to enjoy spending time observing the animals.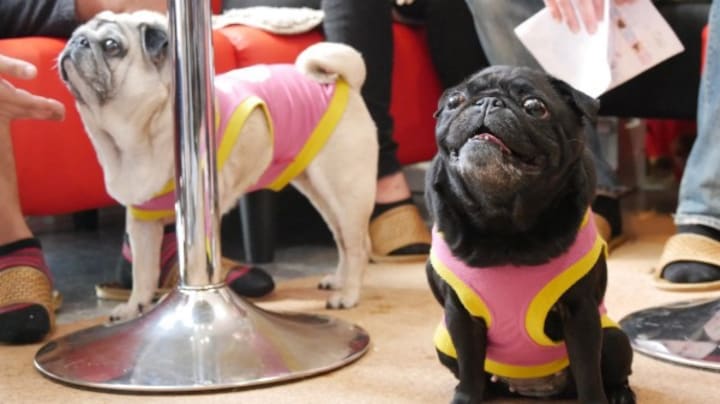 Pug & Other Dog Cafes
Although there are many dog-friendly cafes and restaurants across Japan, an actual cafe that has a variety of dogs waiting to greet you is rare.
But paws down the best dog cafe that I have been to has to be the pug cafe in Kyoto called Living Room.
When I visited here, there was a line-up even before the shop opened and there was a constant flow of people eager and waiting to spend 1500 Yen/hr to play with the 14 wild and high-energy pugs. The price includes a drink, some snacks for yourself, and some treats to feed the Pugs.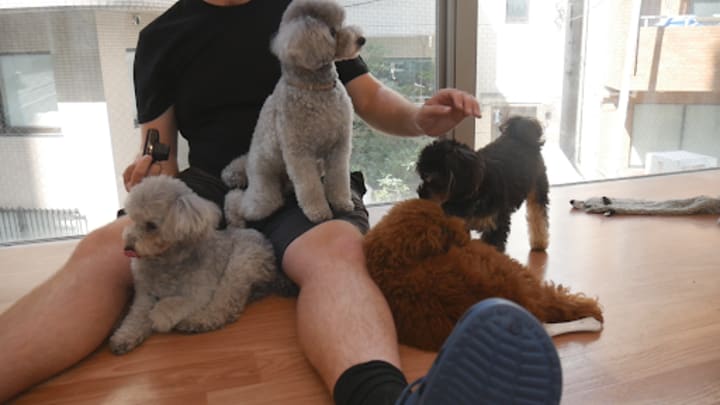 Talking to the owners of the cafe, they are only open for a short period of the day a few days a week to ensure the pugs get lots of rest and are healthy. The pugs are actually all part of a big family and so staying together and playing together keeps them active and engaged.
The pugs all have a wide-open and comfortable living area as only the actual living room of the house opens up for customers to sit around and play with the pugs. Watching the pugs roam around and get treats and love from the customers, you can tell the owners, pugs, and people coming to visit are having a wonderful time.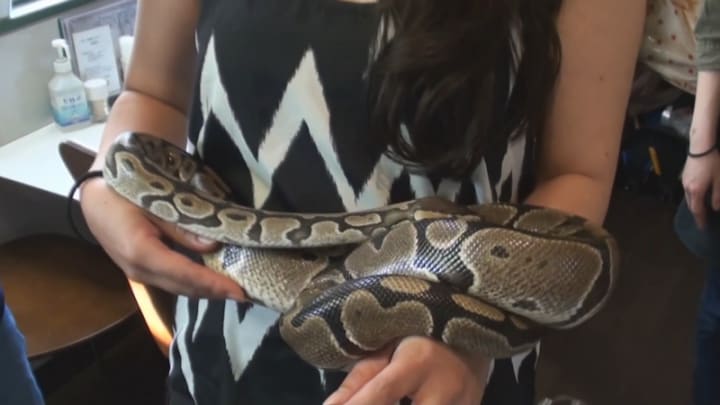 Cafe Little Zoo
Cafe Little Zoo is an amazing animal cafe located in Okubo, Chiba that houses a variety of different insects, snakes, reptiles, and owls. The interesting part about this place is the amazing use of space and the cozy feel of the cafe.
The cafe is only a few minutes away from the station but is a detached cabin house that can be easily spotted by the giant owls and hawks perched on the front porch.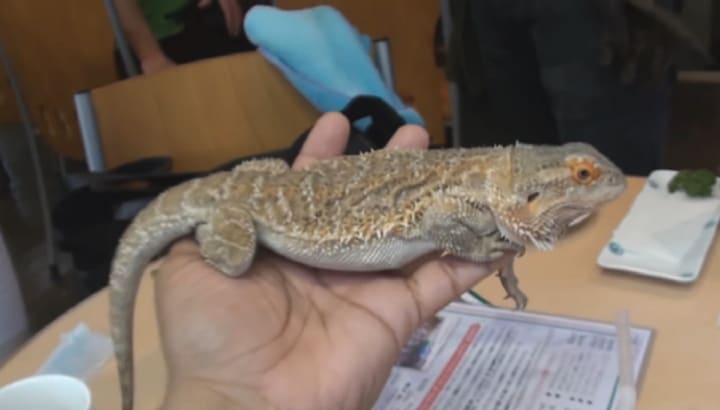 The cafe is a full-on restaurant as it serves not only drinks like other cafes but also full meals like curry rice and bento boxes. They even serve alcohol.
The best part about this place is the variety of creatures placed all around the house. There are big and small owls and other birds outdoor and indoor.
There are large aquariums with frogs, turtles, snakes, and lizards. You can even request to hold a snake or owl (not at the same time). The staff will bring it over to your table and allow you to wrap the snake around your neck or hold an owl on your fingers.
Little Zoo is an entire house property with a wide-open backyard enclosure for the birds and owls after business hours. The property also has the proper aquarium and water filtering and cleaning systems required to house the reptiles, fish, and other aquatic life.
The owner is a lover of animals and mentioned he has worked with animals his whole life and aims to teach customers about how to care for animals and also information about the birds and reptiles in order to increase love for wildlife.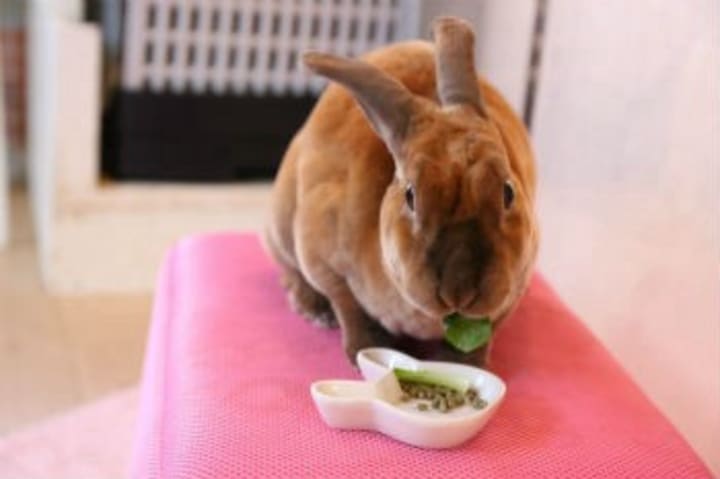 Rabbit Cafes
Another fluffy and cute creature that joined the animal cafe train is the rabbit. Perfect because they are cute, quiet, and very easy to care for.
They hop around the cafe and munch on cabbage and carrots that are provided to customers for feeding. The cafes are a bit smaller in space and you have to be careful not to step on the little poop pellets they drop along their journey.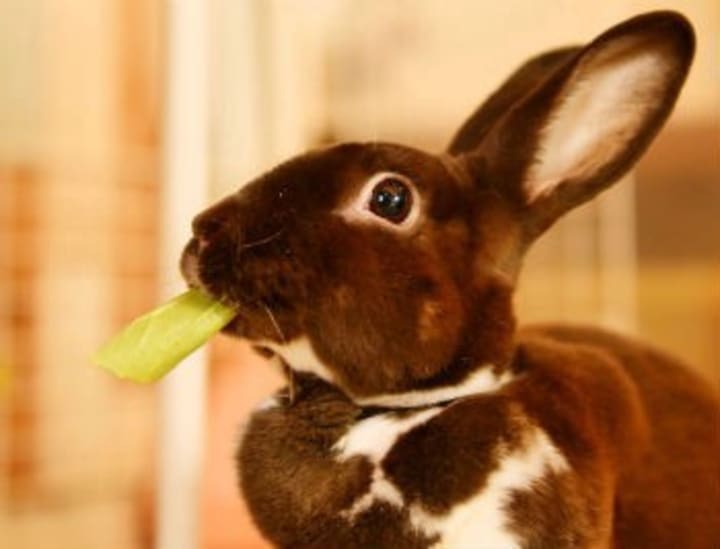 The cafe I visited a few times is called Ra.a.g.f Rabbit Cafe which stands for Rabbits and grows fat. It costs 900 yen for 30 minutes and another 150 yen if you want rabbit food to feed the rabbits. It's a bit steep but where else will you be able to drink a coffee while snuggling a rabbit?
As most rabbits are caged, only a few roam around hopping from table to table to get some treats from the customers. I liked the fact that the customers may only handle the rabbits by first getting permission from the staff.
The staff will bring the person over to a chair, sanitize their hands, and place a sheet on their lap, placing the rabbit on the sheet. This helps keep the rabbits safe as well as the customer clean.
The cafe only takes a certain amount of reservations a day and ensures all rabbits are only out for a short time to reduce stress. The rabbits are also given medical care and check-ups regularly.
Since most Japanese apartments don't allow pets, this gives people a chance to play and interact with an animal and gain an appreciation for other living things.
If you are in Japan, have never been to the animal-themed cafe, and find the idea odd but interesting enough to try then I definitely recommend checking out some of the cafes I mentioned above.
The best thing to do before visiting one though is to do your research and aim to visit cafes that have high ethical standards and the best facilities for the animals.
travel
A writer with no history or perspective is a paintbrush with no paint!
Receive stories by S.A. Ozbourne in

your feed