4 Healthy Treats for Your Furry Friend!
And Healthy for Your Wallet Too!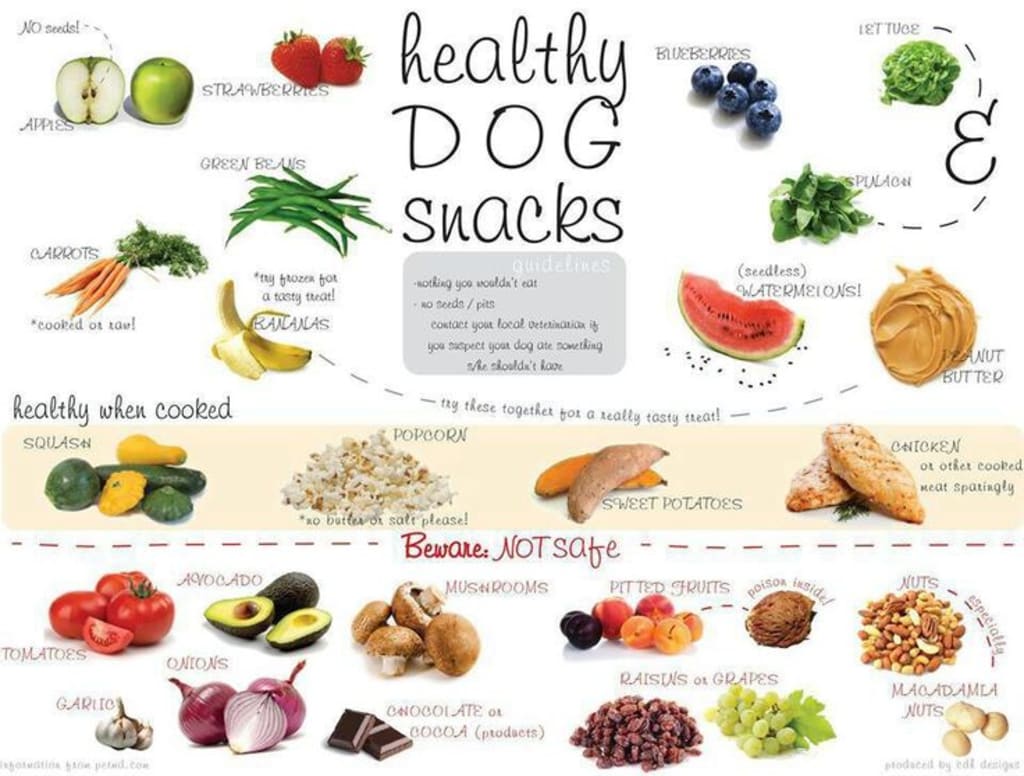 For all of those who have furry friends, we all know our dogs absolutely love treats. Unfortunately our four legged babies don't know when enough is enough. They are bottomless pits once it comes to treats. They are bottomless pits once it comes to anything really. With them being bottomless pits, they also tend to gain weight.
Luckily there are some healthy treats out there. Unluckily they are expensive and some of us don't have that kind of money to spend on healthy or natural dog treats. So I did some research and found some treats that are healthy for your four-legged fur baby. These are treats that you can make yourself so you can control how much goes into the treats especially if you're picky with what you give your fur baby.
Sweet Potato Chews!
So I found this recipe for sweet potato chews that you can give to your fur baby. Sweet potatoes are great for dogs, especially when they are cooked. Now all you need to make this is sweet potatoes and an oven. But there is one hitch: these sweet potato chews take 3 hours to make. That's right. 3 hours. But it's pretty easy to make.
You will need:
Directions:
Preheat oven to 250 degrees.
Cut the sweet potatoes into about 1/4-1/2 inch slices.
Line them on baking sheet with parchment paper or on a baking sheet with cooking spray.
Once oven is heated up, put the sweet potatoes in the oven.
About halfway through the cooking time, flip the sweet potatoes over and then let the potatoes cook the rest of the time.
Let them cool down and store them somewhere dry and where your pet can't get to them so you don't run out of them quickly.
Carrot Sticks!
Most dogs absolutely LOVE carrot sticks. I always keep a bunch of carrots on hand just for Lucy (that's right, she gets her own carrot supply) in case she's putting on too much weight and I have to go easy on the treats for a little bit. Most dogs will just take a prepped carrot and run with it. My dog on the other hand prefers her carrots to be cut. Like literally she will refuse the carrot until it is cut into carrot sticks at a certain length and a certain width. You can either cut these in bulk or just cut them when you notice your dog is pawing at you for treats. And the great thing is carrots are super cheap so these won't break the bank, especially if your dog prefers carrots over conventional treats.
Peanut Butter Balls!
One treat that dogs love no matter what is peanut butter! I reserve a special jar of peanut butter for Lucy (yes, she gets her own jar of peanut butter too). I give her peanut butter two ways: I either plop it in her food bowl or I make peanut butter balls and put them in the freezer for a cool treat especially in the summer. I give Lucy peanut butter at least once or twice a week, depending on what she's in the mood for. Or you can take some rice krispy treats or corn flakes and mix it with peanut butter for a well balanced crispy-creamy treat for your fur baby.
Green Beans!
Green beans are a great treat for dogs. They are low in calories and can be eaten coked or raw. Most dogs prefer them raw. Or if you have my dog or my mom's dog, they don't prefer them at all. Lucy hates green beans and will eat around them if she can help it. But aside from my dog's personal tastes, they are a great treat for dogs and are a good stand in for normal treats if you're furry friend is on a diet.
pet food