I Unintentionally Shaped My Life Around a Dad Joke
A horse walks into a bar...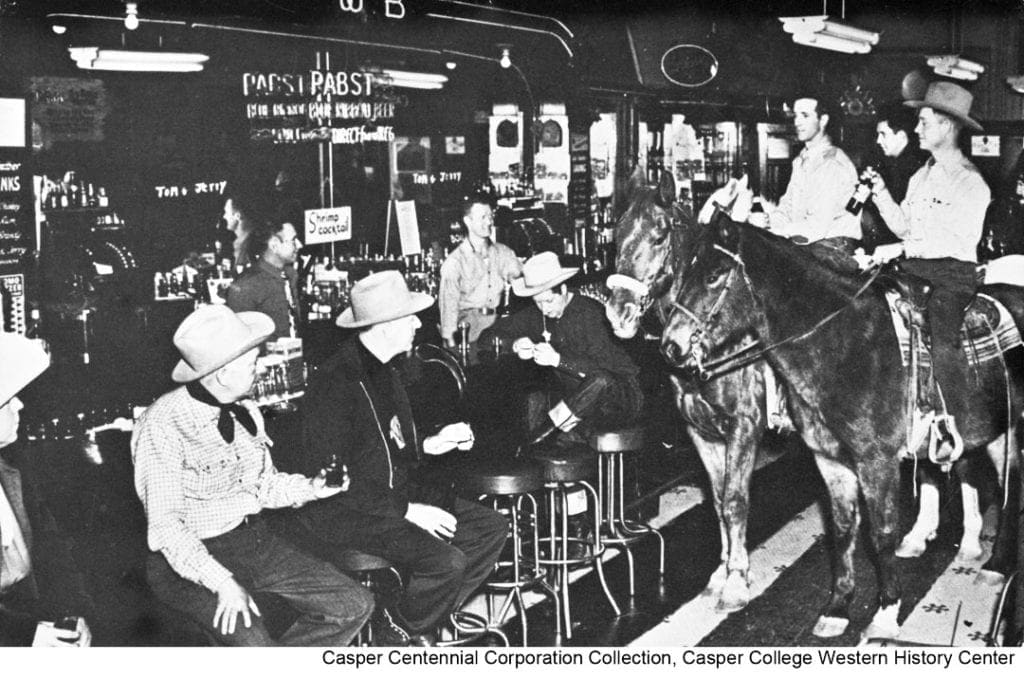 I unintentionally shaped my life around a dad joke.
A horse walks into a bar and the bartender says, "Hey, why the long face?"
I have heard at least 300 different iterations of this dad joke. Ones where the joke lasts for a minute with dialogue back and forth between the bartender and horse, many times people–especially family and friends–are substituted for the horse, and many, many, jokes about the double entendre, "Hey" meaning "Hay." All good and fun, but the best version of this joke was when my brother actually walked into a bar–like, a physical metal rod. We won't let him live that one down.
But there's a reason why this joke is told at every family gathering, every Friday night dinner, and at everything else in between. Because to my dad, and many other father figures out there, a reaction is everything.
Whether it is a bellow of laughter or an eye roll paired with a chuckle, a reaction means you feel something–though, the real goal is to get the crowd cackling.
As much as this felt embarrassing when I was younger, there's something special about having the ability to connect with people; to be able to say something small and make a person's day. Maybe I didn't know it at the time, but that's what this joke and many other ones like it did for me.
Even more so, I unknowingly based my biggest dreams surrounding this notion.
There are many reasons why I've become a writer, but I think much of that circles around the idea of making the reader feel something. Whether it is a short story in which someone can indulge in the mundane details or a stream-of-consciousness piece on the overturn of Roe v. Wade, the purpose is to connect to others. To share your viewpoints and receive some as well.
There's more that these dad-jokes did for me. Not only did his jokes help me to understand the importance of striving for connections, but they also taught me to always be silly.
There comes a point where you become embarrassed to be yourself, at least as an introvert in public. I know many people can remember the first time they were told they were "weird" for something that was normal. It's a similar feeling to when someone tells you you're being too loud or you laugh funny. All of it is a huge blow to self-esteem and can put you far away from your younger self who was consistently joyful.
Not that this is helpful for anyone, but it is especially impossible if you want to do something like writing. You have to be silly and embrace your quirks. If you push them down, there is no room for creativity or imagination. The possibilities you may have become much smaller if you don't allow yourself the room to revert back to your childhood self who is obsessed with American Girls. And yes, I am talking about myself. In fact, playing with American Girl Dolls was the root of much of my story-telling tendencies.
So this joke helped me connect and heal my inner child, what else can it do?
It taught me to understand my surroundings.
It can become a big feat to tailor each little detail of a joke toward its specific audience. But knowing who you're speaking to is an important tool for success; in both a career and a personal situation.
When I am comfortable around someone, I tend to be a sarcastic person, which is probably a trait also secured from my dad. However, had I not understood my surroundings and known my audience, I would've accidentally made quite a few people upset. This also applies in the literal safety sense of making sure I actually know what's going on around me; a significant intuitive skill for anyone to have.
I could create an even longer list of everything that these jokes have done for me. The specific moments I can think of are too many to name. But these few lessons I've learned have molded me into the person I am today.
It seems odd to say that a joke taught me so much, that it shaped my worldview, my entire existence even. But that's because it's not really the joke itself, it's the person telling it.
Reader insights
Be the first to share your insights about this piece.
Add your insights