What to Do With Purchased Items Post-Wedding
A new definition to spring cleaning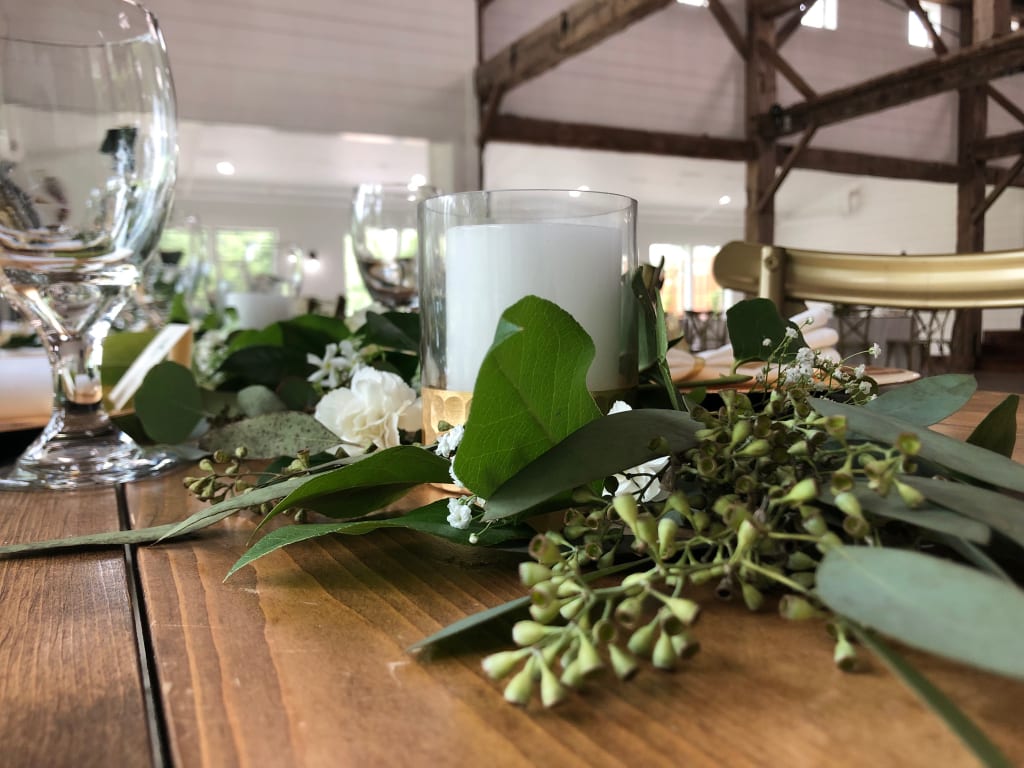 Chargers, candles, napkins, dinnerware, glasses, and more. If you wanted to knock the socks off of your wedding guests, you probably acquired all, or most, of these items to bring that stellar vision of yours to life. You could have rented many of these items, or borrowed from your newlywed mates. But if you're a DIY bride, like so many are, you thought, "hey, I can buy those same glasses for $1 at Dollar Tree instead of renting for about the same price." Well, you weren't wrong, my dear… but I'm pretty sure once you woke up from your freshly-married, blissful daze, only one thing came to your mind (and probably your mother's):
What the heck am I going to do with all of this stuff now?!
Fear not, young one! There are several options for offloading your wedding décor and supplies (and even some gifts you don't want, but are too nice to say "oh, no thank you" to) that will give your closets and garage some breathing room.
Décor and/or Linens
1. Sell, sell, sell
If you're hoping to get all or some of your investment back, there are several apps and paths to sell gently used items these days — some specifically tailored for weddings and brides. Apps like LetGo and Nextdoor make snapping some photos and posting 'For Sale' ads, to be seen by only those near your location, easy-peezy, and usually they don't require any shipping on your part. Online stores like Etsy and eBay require a little more work, and a portion of your profit, but are well known and trusted for safe sales. If you have a Facebook, you probably already joined the bridal and wedding planning groups in your area during the planning-phase. Closed groups like Bride to Bride have many local extension groups (like Bride to Bride Houston and surrounding areas) that are literally made for brides to connect with other brides to buy, sell, or give away wedding supplies. These groups are also great for providing vendor recommendations, and kudos for finding discounted vendor rates.
If you prefer the face-to-face route, you can check with your home owner's association on rules for hosting your own garage or lawn sale, and do all of your spring—or winter—cleaning at once. I also recommend checking with the vendors you used for your wedding to see if they would like to purchase items like water goblets, chargers, linens, or even centerpieces to build their own supply count. You'd be surprised by the number of bar service companies, event planners, and especially venues that are willing to take full sets of items off your hands!
2. Donate to friends, family, or a less fortunate couple
I know this option doesn't give you any money back, but what can compare to helping out a fellow bride in need? If you're at a popular marrying age (mid-to-late 20s), you may already have a friend, cousin, or coworker in mind who could probably use a little help to bring their dream wedding to life. If not, check with your trusty vendors — we often have clients that are scratching items off their 'want-list' left and right due to their tight budget. You could be the blessing they've been praying for.
3. Start your own small rental company
This one may sound like a stretch, but stay with me. You wouldn't believe how simple it is to start your own small business. With a well-advertised Instagram and/or Facebook page, a contract with some clear rules, and reliable methods of delivering your products and accepting payments, you'd be off to a great start. The best first clients are the people you already know, like friends or coworkers. Hello, side-hustle!
Fresh Floral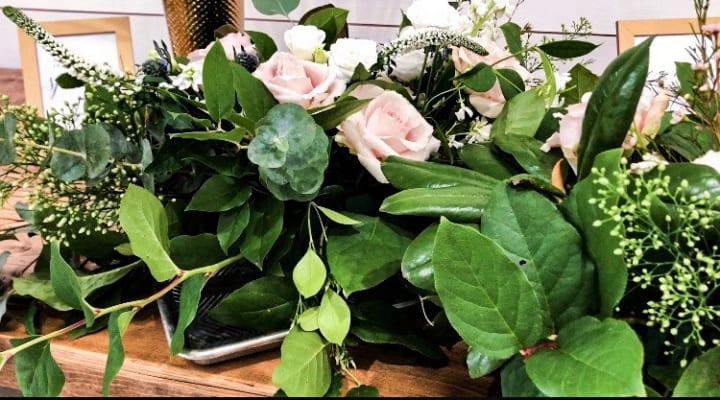 1. Have your bouquet pressed and framed
This is a trend I have absolutely fallen in love with! Capture one of the greatest days of your life in more than a photo by having your bridal bouquet preserved, pressed, and framed to keep forever. If you're brave, you could research the process, and try pressing them yourself. But I'd recommend using a professional, like Designs by Andrea, to keep the color in your flowers, and to have them designed in a pattern or shape that goes great with your home design style.
2. Allow family or wedding guests to take home
Using your beautiful floral arrangements or bouquets as favors for special guests, like your beloved grandmother, or your new favorite aunt-in-law, is a nice way to say 'thank you', and shorten the list of items that need to be packed in your maid of honor's car. I recently had one of the security guards at a wedding ask if he could take one of the centerpiece arrangements home to his wife for her birthday. *Swoon* Talk about recycling at its sweetest.
3. Donate
Nursing homes and hospitals are always grateful to surprise their patients with a lovely flower arrangement, big or small. Your wedding planner is a great resource to make sure your flowers are gathered and kept as fresh as possible to be donated. A google search or drive down the street should get you to at least one hospital, nursing home, or both. If your wedding planner is as generous as you, s/he might even deliver them for you while you take off to your honeymoon.
4. Bouquet for a Day
I haven't had a bride use this service yet, but I love the concept. Bouquet for a Day is an online service that "connects local weddings and events with one another so they can share and save on fresh flowers." The best part? The service is free! You and the bride or event you connect with determine the value that you would accept for your flowers and determine how the exchange will occur. I honestly wish I had thought of this service myself — the perfect floral compromise.
Wedding Gowns
1. Resale
Local resale shops are always an option, but similar to your décor and linens, the sales world is always running online… and sometimes more profitable. You never know when the next bridal store, like Alfred Angelo Bridal, will file for bankruptcy, shut their doors, and leave many brides devastated and dress-less.
2. Donate
Many brides find their wedding gowns to be very sentimental and don't feel comfortable parting ways. Those same brides are even less willing to part ways for nothing in return. However, there are always ladies dreaming of a beautiful dress that they'll never be able to afford. You could donate to Goodwill, get your tax deduction slip, and have them sell your dress for a profit — this option doesn't get you any funds right away, but could be nice during tax season. Although I'm on my way to becoming a hoarder (at least when it comes to dresses and shoes), I'm a sucker for donating to a good cause, and especially a good person. The Cinderella Project is a nonprofit that accepts donated formal and semi-formal dresses in mint condition. The dresses are then given to young ladies to allow them to be the belle, or Cinderella, of their Prom. An act that may be difficult for a bride can mean the world to someone who otherwise wouldn't have had anything to wear to their best night yet. The Cinderella Project is active in states all over the US — google to find a donating location near you.
Other perishable items — such as dinner or the gorgeous wedding cake you almost didn't want to cut — tend to have more limited options. Of course, you can't sell half eaten food, and in many areas, there are restrictions against donating leftovers due to health codes. My suggestion? Eat, be merry (and married), and enjoy one less thing to worry about finding a new home for.
Happy Planning!