What Makes Ezhava Wedding So Interesting?
Beautiful Customs And Traditions Of The Energetic Ezhava Weddings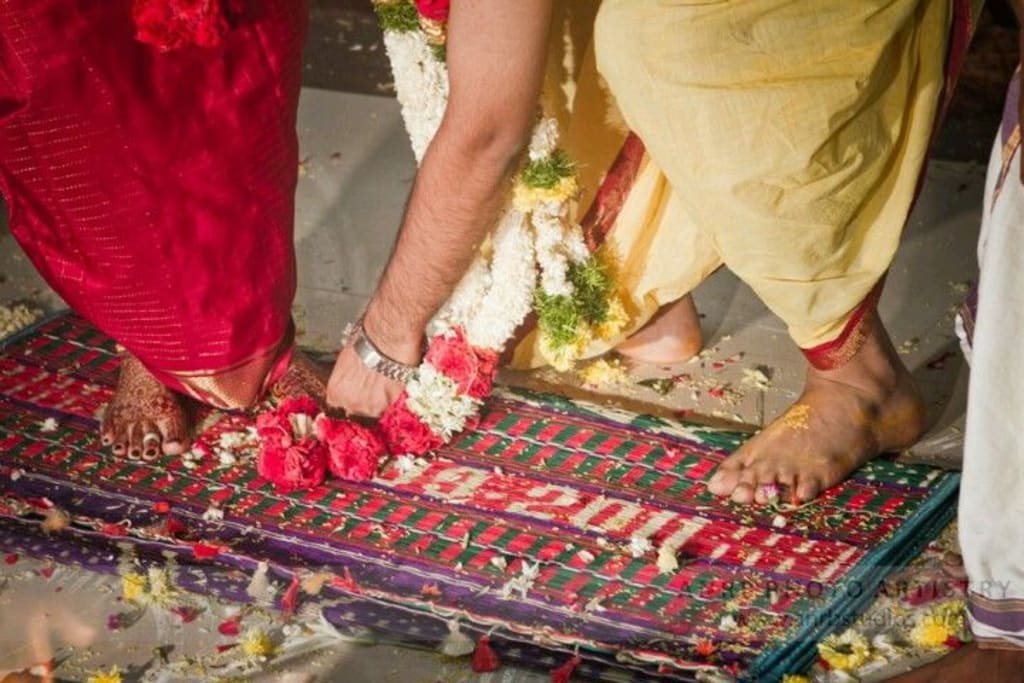 A wedding is a union of two people who spend their life together along with the union of two families. A wedding is a special moment for couples that take place only once in a lifetime. India is a land of well-known age-old traditions and cultures. The Ezhavas are from the largest group of Hindu communities in Kerala. Ezhavas are the descendants of the villavar and founders of the Dravidian dynasty in southern India. There are several Ezhava matrimonial sites in Kerala that offer good profiles for life-partner.
Ezhava's wedding that is performed with new styles often destroys the beauty of the traditions. Therefore, the wedding has to be performed as per traditional ways.
How Do Matrimonial Sites Assist In Finding A Bride Or Groom?
Nowadays it has become quite difficult to find a life-partner through traditional ways. With the invention of technology finding a life partner is easy and this task is fulfilled by the matrimonial site where you need to pay fees for the subscription.
The data of your future life partner is verified, examined and after making proper research, such data is shared. A wedding signifies events, joy, food, and relatives, and much more and all these events take place under the management of a proper wedding planner who will make your event a memorable one. Hindu Ezhava matrimony sites accept the minimum subscription fee for secrecy and protection of the data of brides and grooms.
Kerala Weddings – Adorable Rituals
Kerala is doubtlessly prominent for backwaters, beaches, and ecotourism. Ezhava matrimony has unique wedding customs which are considered to be one of the shortest Hindu weddings. It includes rituals like Vivaha Nischayam, Ayana- blessings of the bride, Namaskaram, Kalayanam, and Kashi yatra making it an extravagant event for a lifetime.
Ezhava Hindu community of Kerala is orthodox regarding the following rituals at weddings. Bridal attire plays an important role in a wedding in a traditional wedding. Ezhava matrimonial pays great attention to respect to elders in the family. Marriage is the union of families and following traditional rituals along with respect for elders.
Traditional Ezhava Wedding Rituals
Traditional Hindu Ezhava weddings are great to look at. Traditionally Hindu marriages are performed between the same castes. Marriages are a life-time event and you cannot miss the opportunity to enjoy such feelings and emotions. The best wedding planner needs to be appointed for your perfect wedding. Ezhava community prefers to follow rituals in modern times to protect their beliefs. Here are some of the rituals such as:
Vivaha Nischayam
The commencement of the wedding is pronounced with remembering God and seeking his blessings. Flowers are presented to Lord Ganesha to divert the evil and unfortunate from their life and pray for positivity and prosperity in the lives of newly wedded couples.
Namaskaram
Namaskaram is the next rituals where the groom and bride should pay attention to the guests and attend them. The couples have to respect all guests and a large number of relatives are invited for such a grand event.
Ayana
Ayana is the rituals where couples are offered gifts and blessings, and gifts are exchanged between the two families. These offerings must be made in the presence of priest and all the rituals are to be completed within the stipulated time.
Kalayanam
Kalayanam is the ritual where the wedding ceremony takes place after worshipping Lord Ganesha. In the presence of a priest, this ceremony takes place with traditional rituals and mantras. All the relatives, friends, and family members become witnesses of such a beautiful wedding occasion.
How To Trust The Right Matrimonial Site?
There are lots of noble matrimonial sites on which you can rely upon for your life partner. You can also consult your relatives who have availed any of the services from such sites. Several matrimonial sites are charging minimum subscription and are reliable for finding a life partner. Conduct proper research before opting for any Ezhava matrimonial site.
• In this digital age lot of sites are providing video calling for better prospects. So, utilize digital tools and find your life partner who will be taking care of you for a lifetime. Matrimonial sites have become safer over time and also provide you an authentic profile so that parents of both bride and groom are tension-free.
• Ezhava weddings are based on the principles of following strict norms and customs for performing marriages in the same community. They believe that marrying in the same caste allows for like-mindedness and also helps in restoring their community beliefs. After Kalyanam Kashi yatra is also performed where Ezhava matrimony brides and grooms perform rituals for fun which is not taken seriously by the family members.
• Hindu Weddings in Kerala do not follow week-long celebrations. Ezhava wedding is a short ceremony, usually a day event without much noise and extravagance. Ezhava weddings are different from Nair wedding rituals. An auspicious ceremony is a one-day event with all the rituals and customs followed by the community.
• The biggest challenge for the young generation is to make time for themselves from their busy and professional lives. These types of ceremonies pave the way for spending time for each other between these busy lives.
• Ezhava matrimonial must pay respect to elders regardless of the present time. A wedding planner has to take care of the rituals followed by the Ezhava Hindu Matrimonial and they have to avoid mistakes that might step in during the wedding events.
About the Creator
Balakrishnan is a digital marketer and blogger. He also writes unique and research-driven content about business, Matrimonial, and career.
Reader insights
Be the first to share your insights about this piece.
Add your insights