Wedding Bouquets to Add More Elegance to the Bride
Wedding Bouquets and their top trends you should know. Visit your local florist to choose from the wide range of collection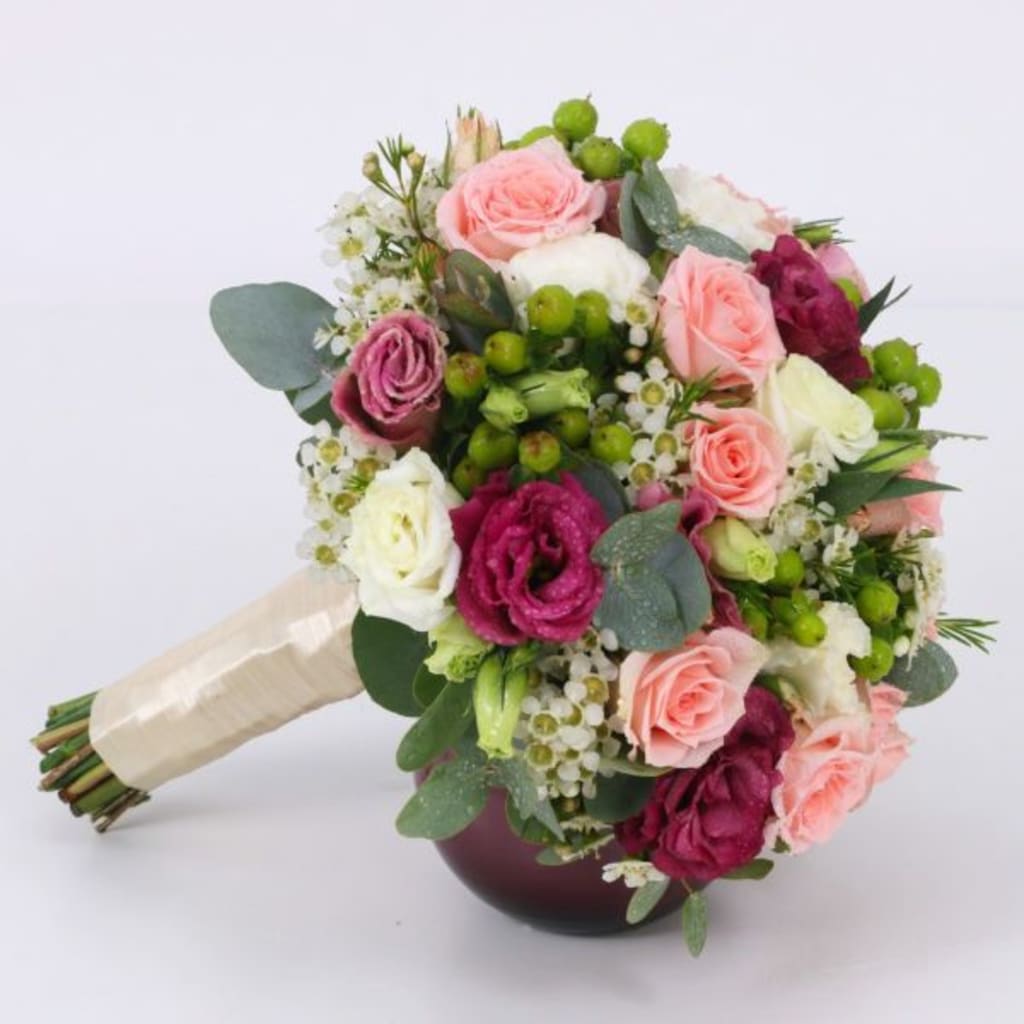 Over a period of time, the meaning of the bridal bouquet has considerably changed. Originally, it would have been herbal and spicy pose to keep evil spirits away from marriage in the earlier times. And later it would have been a symbol of the bride's innocence and purity which shows a marvellous appearance of the bride on her special day. These days, rather than for more symbolic purposes, wedding bouquets are typically selected for their colours and the elegance of the flowers. It adds to the beauty of the bride and elegance to the event.
Top trends in wedding bouquets:
• Bouquets with single flower
A bright colour like red, hot pink, or deep purple can stand out well against a white or ivory gown for wedding bouquets that really create an impression. Using only one sort of flower in your statement colour, such as grand prix roses, freesias, lisianthus, or sunflowers, select a plain hand tied bouquet.
• Common little pastels
With brides looking to inject some subtle colour into their wedding bouquets, pastel shades are still common. Olive green leaves will blend well with pale pinks, creams and lilac to create understated elegance in this season.
• Introducing Sparkle
To add glamour and sparkle, many kinds of bridal jewellery are making their way into wedding bouquets. Crystal headed pins are an ideal way to make the flowers glitter themselves, or you can attach pearls or beads into the bouquet on wires to make it more impressive. Other bridal accessories can look beautiful attached to your bouquet, such as wire butterflies.
• Simplicity and Purity
Many brides are looking for very simple wedding bouquets at the other end of the bouquet scale. Pure white and handtied bouquets are in trend with a single form of white flower. Thus, white roses make pure and innocent option adding a fresh fragrance.
• Posies tied by hand
This year, handtied bouquets are by far the most common wedding bouquet type, as brides try to give their flowers a more natural feeling. It is possible to tie the bouquets with a ribbon or tulle, and to fasten them with an antique brooch or a series of pretty buttons. The stems can be completely covered in ribbons for a more formal look.
Fine Option to Satisfy Your Floral Needs
When she is about to start a new life full of hopes, every bride looks forward to her special day. There is no better way to make a bride feel special than with blooming flowers to get a quick bridal bouquet delivery in Dubai. Pick from a wide range of flowers such as roses, orchids etc. for this purpose. It's your gift, after all, and it needs to be exactly what you want. Submit an online order to the florist for delivery today and thereby save your time. Weddings are a special affair and the ideas for gifting must fit the meaning of the occasion. Therefore, we also have table arrangements and flower containers, in addition to an attractive bridal bouquet.
Best Online Flowers Delivery for Wedding
There is also a large variety of flowers in Dubai which is suitable for wedding gift, bridal bouquet and table arrangements. Discover from the wide range of collection by a local florist and choose your desired gifts. Anyone can make an order from any place in the world comfortably just sitting in your couch. We will deliver flowers without any extra charges. This service is accessible to everyone in the world and also the products is avail in the price range of AED100 to AED1000/-
https://www.realflowers.ae/product-category/bridal-bouquets/