Ultimate Guide for Wedding Venue Booking
Wedding venue booking is the first and foremost important thing about your wedding.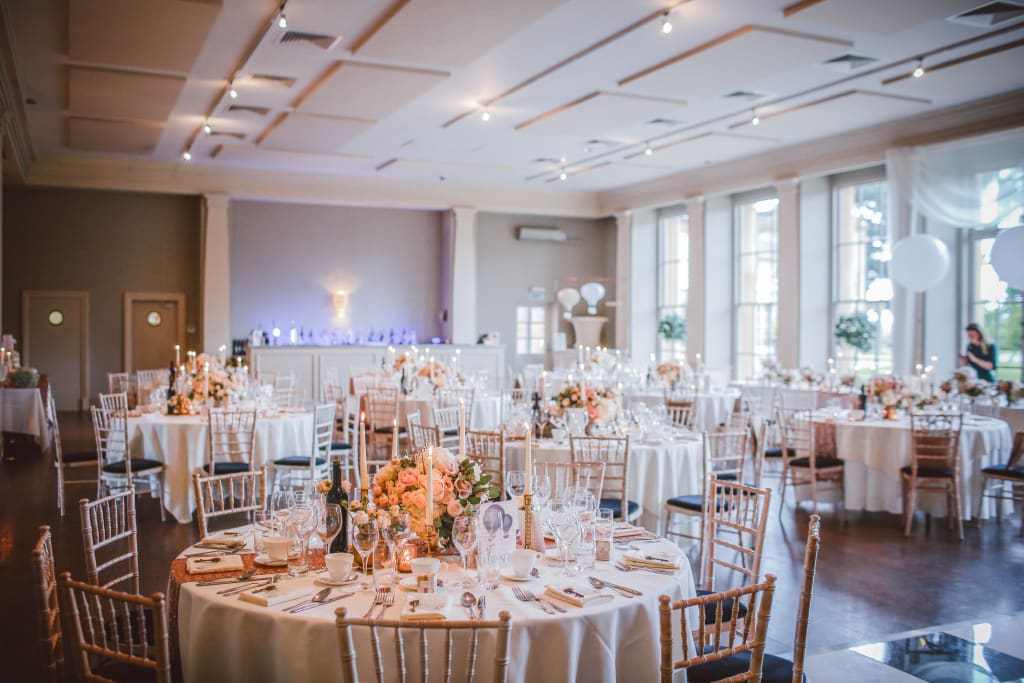 Wedding venue booking is the first and foremost important thing about your wedding. So, deciding on a good venue for your wedding is an integral part of your wedding. To make things easier for you, we have a collection of 20 lists of ultimate guides for wedding venue booking ideas.
Check out all the necessary questions you should ask before wedding venues booking:
Finalize your Budget
Before moving ahead to book anything, you must have to decide your budget for the wedding. It is because deciding and fixing that budget will help you to look around affordable venues for your wedding. Moreover, you have to see whether your family members are also contributing to your wedding expenses. If it is so then asking them beforehand also about their contribution to your wedding will be a good idea. Couples should also have to decide about how much individually they are going to spend on their wedding. Then finally the budget can be decided and you can proceed further to your wedding planning preparations.
Make Guest's List
Before booking any wedding venue, make a guest's list. It will help you have a wedding place which will be suitable and appropriate for those number of guests. Otherwise, this will create a very big mess afterward. So, keeping a track of all your guests is also a very important aspect of deciding on guests. By preparing things like this will make your wedding go smoothly and easily. It will help you have a hassle-free wedding.
Reconfirm Venue's Location
If you are going to book any wedding reception venues then kindly reconfirm the venue's location. It is important to notice because most of the guests do not come to the wedding because they do not find a proper parking system at the specific venue. So, reconfirm with the venue's manager whether they have parking space for your guest's car or not. It will also help you have a problem-free wedding. Otherwise, most of your time you will be seen managing cars at the venue's entrance. So, trust me, this you won't want it for sure.
Availability of Venue
If you have booked your wedding dates then ask and confirm the availability of the venue. This will make you sure of the venue you are looking for. Otherwise, you might get disappointment at the end, if you will not get the matching date with the venue.
Advance Booking Details
Enquire about all the booking details with them. Ask them all the cancellation charges, booking charges, and for how many days before the wedding you can book the venue. Tell them to be open with all sorts of hidden charges. Otherwise, this might cause a problem later on.
Venue Matches Theme of your Wedding
Before booking any luxury wedding venues just go have a look at them. Be extra sure whether your theme can go perfectly well with the venue's ambiance. Also, ask them whether they will allow you to hang some of the things here and there. Moreover, see whether they have some positions for hangings things. These things will help you assure about everything.
Size of the Reception Location
By deciding your wedding guests, you will get an estimated idea of people's gatherings at your wedding. So, by that ask the people of that place whether their place can have proper space for all your guests. But you can also have a look at all those aspects of your own.
Enquire About Little Things
Always enquire about little but important things beforehand. Ask them how many washrooms they have. Enquire whether they will provide towels, handwash, etc. to your guest's washroom.
Proper Resting Room Availability or not
The bride and groom can anytime want to take rest because Indian wedding has a lot of rituals. So, ask them whether they have any restrooms available at the venue. This will make them and others rest in case of emergency.
Hygiene is Maintained or not
Hygiene is the first thing that should be noticed. So, have a look at their venue on your own. Do not trust anyone on this matter.
Staff's Availability and Nature
Enquire about the staff's availability. It is an important part of any wedding because the venue staff knows everything well. So, this helps you to have directions of the wedding, etc. Moreover, check out the google review for the staff's nature and everything.
Lightning and Photographer Facility
It is very important to have a good quality of lights at the venue. So, ask them beforehand what types of light they are going to provide you. If you are not ok with the lights then can you hire them from the outside? Moreover, photography is also the most of a wedding. So, ask this part as well. It is because if there is not a good photographer then you will ruin the wedding of your hand. Always tell the photographer to give an on-spot demo of his photography.
Safety Measures
Ask them all the safety measures they are taking in case of fire, etc. Moreover, this is a covid time then ask them what protocols they are following during this Covid-19 time.
Space for Dining
Ask them what type of space and how much space they have for dining. This will help you decide the venue because you might or might not want an open space for a wedding. Also, the space they have will help you decide the venue.
Stage for Program
If you are booking any venue ask them beforehand whether they have some stage or not. Also, ask them if they can provide any artificial or man-made stage for you.
Outside Decorators and Caterers are Allowed or not
It is one of the most questions to ask. Ask them if they allow outside decorators and caterers or not. So, you can decide what is best for you.
In-House Catering Availability
If you are looking for an in-house catering service in the venue then ask them about this aspect as well. But they do not have any then they can suggest you someone or not.
Payment Details
Enquire about all the booking details like whether they will take cash or do they have some cashless payment options. This will help you prepare for the payment.
Services Providing
Ask them all the services which will be provided by them.
Timing of Check out
Have a look at their check-out time details. Ask them whether they have something like this or not.