Top 5 Worst-case Scenarios To Avoid At Your Wedding To Come
Be Prepared for the Worst to Enjoy the Best!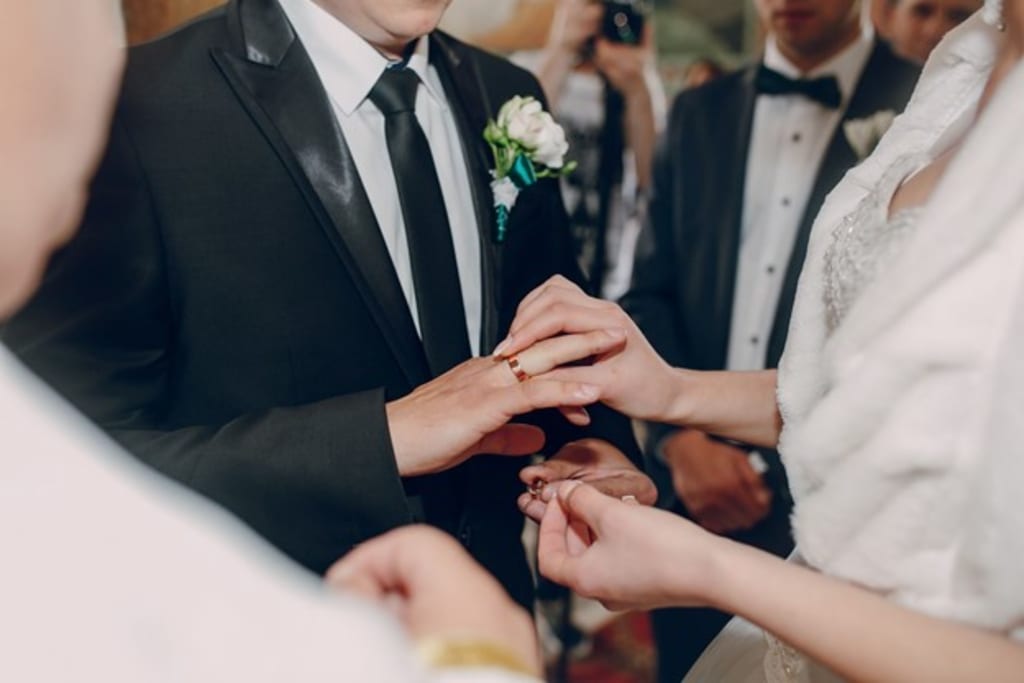 Weddings are not only a moment of great celebration, but also highly unpredictable events that can be less fortunate if you don't plan them in detail.
Here's five worst-case scenarios that will make you come to terms with any minor drama currently disturbing your mood. All worries about which guests should stay where, what type of flowers should the bridesmaids carry will seem irrelevant once the event is over. In the end, you don't want to be bothered with small stuff, but learn how to manage bigger casualties that can occur:
1. Losing The Wedding Rings
People tend to overthink and stress about the little details since every bride-to-be and groom wants their wedding to be picture perfect. One thing that can't go missing from any type of ceremony though is the rings that must be exchanged once the vows have been said. Not to mention they are pretty expensive and super easy to lose. Make sure to designate the carrier of the rings, whether it is one of the best men, family's pet or the groom himself, depending on who is the most responsible.
2. Death/ Sickness of A Participant
Tragic events can occur when least expected and there is no way of foreseeing them. In order to make sure that nothing this bad takes place at your wedding, whether it's about one of your older relatives or the priest officiating the ceremony, you have to make sure that everyone invited is in good health and can participate.
For any emergencies, it helps having an ambulance nearby if your wedding party has more than 50 participants and keeping some medical handbags close for anyone to use them. Check https://www.eventsured.com/ for any type of insurance that will help you cover the financial loss in case you have to cancel the whole event.
3. Wardrobe Malfunction
Stress and anticipation can make a lot of brides and grooms either lose weight or gain unexpectedly before the wedding day. This is why it is crucial that you go to as many fitting sessions as possible before the wedding so that you are sure that your clothes will fit your body. Same goes for the shoes. Every gown or tuxedo requires little adjustments that can be handled by a professional seamstress. Or if your budget allows it, you can have your dress custom-made so there is no surprise.
4. Food Poisoning
Food is one of the important elements of any wedding. Maybe not all your guests will feel like dancing or taking part in different wedding traditions, but they will surely want to taste the specialties in your menu. This is why you have to pay extra-attention to the ingredients and ask them in advance whether they have food preferences or food allergies that could lead to food poisoning if not taken into consideration.
5. Technical Problems
You want a cringe-free event so there's no need to improvise a sound system or disco lights. Make sure to hire professionals and have some rehearsals before the party both for your dance and speeches. Talk to your Dj's about back-up solutions in case the sound system crashes or the CD with your waltz playlist doesn't work. If you don't have live music, you don't need to worry about so many issues, but even when everything is pre-recorded you can still have surprises so it doesn't hurt to have a quick check-up the day before the event.
Conclusion
These types of worst-case scenarios are really hard to overcome at any type of event, not just weddings and if, with all cautions taken, you still have to pass through such a challenge, you will surely be a champion for surviving the sudden turn of events. Always remember to focus on the bigger picture and show gratitude for all the people taking part at your wedding. In the end, you are lucky to have found your soulmate and nothing can steal you that joy.
Reader insights
Be the first to share your insights about this piece.
Add your insights