Tips for Hiring a Disc Jockey for a Wedding Event
Entertainment plays a pivotal role to ensure that guests coming for a party enjoy the most.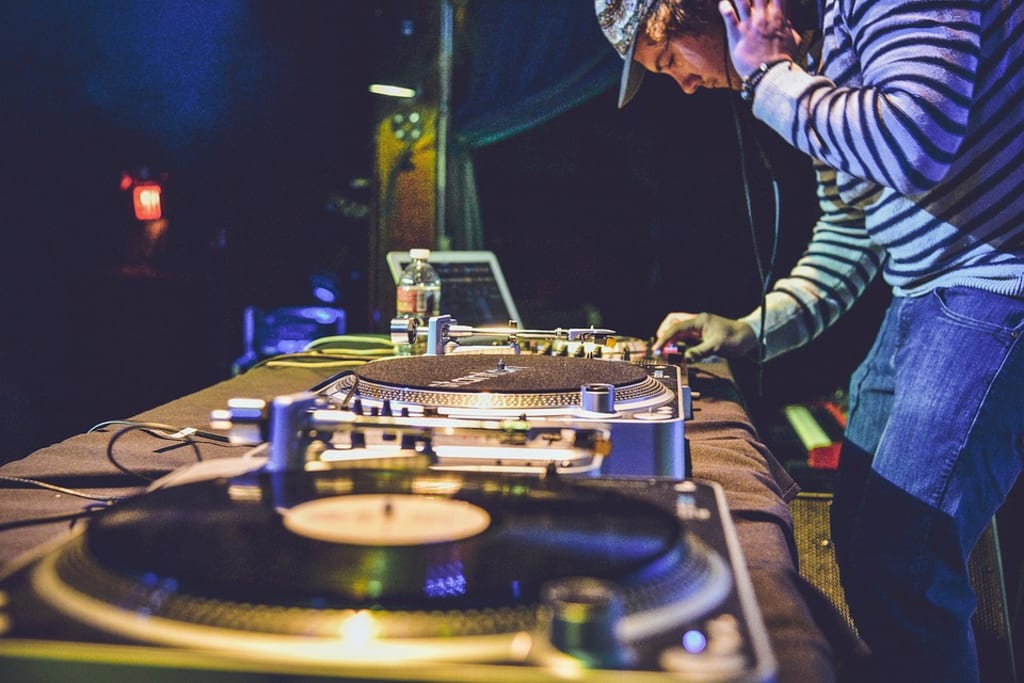 Entertainment plays a pivotal role to ensure that guests coming for a party enjoy the most. And which party can be grand and more precious than your wedding event?
A wedding day is a big day in your life, and naturally, you want it to be perfect. Starting from good food, good ambiance, and good music—you don't want to miss out on anything.
If you want to throw an awesome party that your guests will love to recall, let Melbourne wedding DJ do the jobs for you. Whether you want your guests to get moving on the dance floor or to enjoy the party with some good soundtracks, they have options for any mood.
Live bands tend to have an awkward silence between two tracks, which you will not find with a DJ. The actual recordings will be on without a pause, till the time the party is on! However, with the umpteen number of options, choosing the right DJ is tough. But it is crucial to get the best one to make sure that there's no goof up on your big day.
Things to Remember When Hiring a DJ for a Wedding
1. Remember the Occasion
When looking out for a DJ, make sure that the company specializes in wedding DJ services. They precisely know the requirements of wedding reception and can also help you in making the announcements. To find one of these, do the usual web searching and asking for referrals from other vendors and look out on the internet for specialized wedding DJs with great reviews.
Local DJs playing in clubs are also good, and they charge you less, but they might not have experience with songs specifically for the wedding. Furthermore, with too many things on their kitty, they will not pay the desired undivided attention to your function.
2. Check out their Playlist
There can be nothing more disastrous than hiring a DJ without checking out their playlist. So, once you decide on the DJ, ask them to share their playlist—a good DJ will have loads of option suitable for every age group.
Also, let them your preferences and if there are any specific tracks that you want to include. After all, it's your big day, so your taste does matter!
3. Ask for Samples
While deciding on a DJ, this is another crucial aspect—seeing their live videos. It's checking their portfolio and confirming that they have done excellent performance earlier also.
It can be anything, including a video, a mixtape, or samples in any other form. The quality of music and the ability of the DJ to hold the attention of the crowd is vital, so a thorough check is imperative.
4. Check out the Prices
You will obviously have a budget assigned for entertainment, and during the wedding planning, it is very easy to get swayed away by emotions. Try to be grounded and reconfirm that the price tag affixed to their service is worth paying.
Many Melbourne wedding DJ charges very heavily, and it might pinch your pocket. But at the same time, nothing good in life indeed comes for cheap.
5. Experience Matters
This is one of the most memorable days in your life, and you will probably tell stories of this day to your children and grandchildren. So, it's inevitable that you make sure it is not marred by some inexperienced Disc jockey.
Starters might offer you their service at a lesser cost, but are you ready to take the risk of hiring someone who doesn't have the experience of handling wedding guests. There's a chance that they will not be able to catch the cues from the crowds' behavior and goof up everything.
6. Contact the Service Provider
Once you have shortlisted a list, contact the DJs and confirm that what the virtual world matches with the real DJ. Meet them personally and know how they retain the attention of the guests, discuss their past performances, are they ready to make the announcements or not, and such other questions.
Through this meeting, you can check the personal appearance and confirm the level of professionalism of the DJ.