Tips & Tricks for Finding Great Wedding Items During COVID
How to Adapt to Planning a Wedding in 2020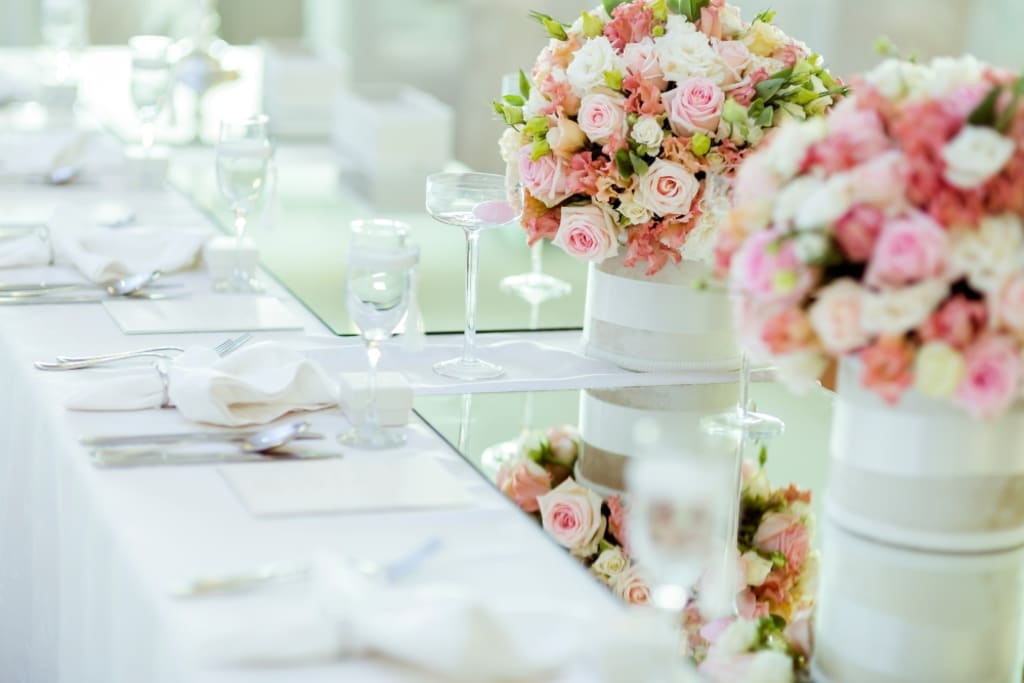 The image source is Envato.
COVID completely changed the ways that brides planned and shopped for their weddings. Even if you're lucky and live in a spot with a few cases, you will likely find that your venue limits how many people you can invite. Brides often run into problems finding a caterer and other professionals who can help them with music and their photos. On top of all of those issues, you may find it hard to simply shop for the supplies that you need. With a few handy tips and tricks, you can easily find all of the wedding supplies that you need during COVID.
Go with Custom Goods
If you have a few ideas in mind about what you want for your wedding, think about buying custom goods. Check Etsy to find sellers willing to make items with your wedding date or initials on it and products in your wedding colors. According to Volusion, you should always check the ratings and feedback of a seller before placing your order. This ensures that you get the supplies that you want by the date that you need them and that everything you buy looks as good in person as it did on the web.
Use Try at Home Sites
Websites that offer try at home packages are perfect for brides who don't want to leave their homes during the pandemic. Instead of visiting a bridal shop with your crew and trying on dresses, you can have the dresses shipped to your home. Skype and other apps let you invite friends and loved ones to a virtual dress shopping session. Not only do they get to see you in those dresses, but they can share their thoughts and opinions on which look the best on you. Once you decide on a dress, you simply return the ones you didn't like back to the site.
Virtual Dressing Rooms
Virtual dressing rooms make it easy for you to see how different things will look on you. Uploading a full-body photo to the site is the only thing that you need to do. As you shop for wedding veils online, use this feature to see how the veil looks on your head. You can even upload a photo of you in your wedding dress to find the best veil. Virtual dressing rooms usually do not have a limit as to how many items you can try on. You also have the option of saving the images and sharing them with others to find out what they think.
Consider Second Hand
Now is a great time to find budget decorations and products for your wedding. Some brides went forward with their original plans after making a few adjustments, but other brides simply eloped or changed their plans completely. Many of these brides offer some of the products that they bought for their weddings online. You might shop for photo backdrops, cake toppers, balloons and other decorations that they only used for a few hours. Facebook Marketplace and eBay are just a few sites that offer second hand wedding supplies for sale.
Think Outside of the Box
As soon as you mention that you're planning a wedding, the cost of everything from the decorations that you buy to the photographer you book will increase. To save money on a COVID wedding, think outside of the box. Instead of exchanging vows in a wedding venue, choose a gallery you always loved or the park where you take your dog for walks. You'll find loads of party decorations available at low prices that match those used for weddings but come in different colors. Anniversary party decorations often use shades of gold and silver that match your theme.
Final Thoughts
Wedding planning during COVID can seem impossible at times. You never know what the future holds and may find that you need to push back your plans due to outbreaks and sick family members. COVID doesn't mean that you can't plan your wedding though or that you need to avoid spending money until you have concrete plans. As long as you have an idea about what you want, you can easily find supplies and products online. While planning a wedding during COVID, think outside of the box and use virtual dressing rooms along with other convenient tips and tricks.