The Wedding Checklist
Tips on How to Perfectly Plan Your Wedding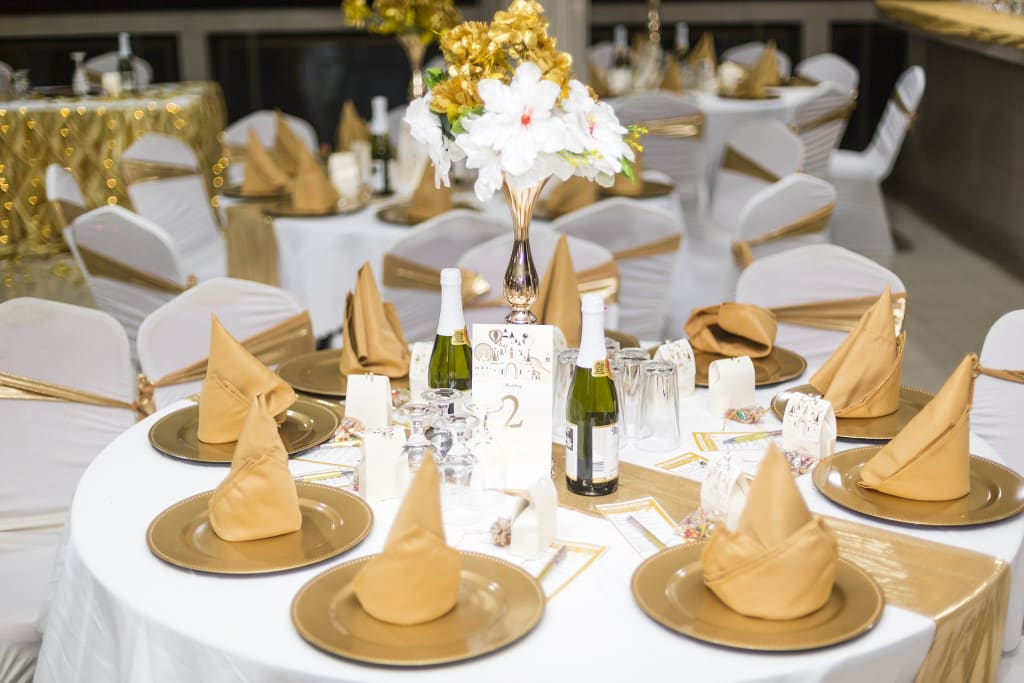 Planning your own special day can be very overwhelming, and that's why some couples hire professional wedding planners. On the other hand, couples who want the planning to be a part of their journey choose to take that responsibility. While some probably don't have a choice since they're working on a budget. Now, don't panic because planning it alone is entirely possible.
One of the most important things to take note of when planning anything is organisation. Second, comes dedicating plenty of extra time (we're talking about months) to focus with everything on your checklist. Plus, don't forget to include your partner in the decision making process.
If you're not sure what to do first, we prepared some tips to help you perfectly plan your most special day.
Set your wedding budget
Your wedding budget will be the centre of all your plans. Make sure to talk to your partner about how much are you both willing to spend on planning the whole thing. Asking for estimates or researching about it would also give you ideas on the actual cost of everything. If you have already decided on this matter, make sure to stick to it. It'll also be good to keep emergency money in case of unexpected splurging situations.
Create your priority checklist
Have a sit-down with your partner and talk about your priorities on the wedding plans. Should the venue come first? The wedding date? The reception? The wedding dress and suit? A live band? Your catering Melbourne provider? Start with these things in mind first and then specifically talk about the rest after making a decision. It will also help you stay within the budget.
Decide on your wedding theme
All weddings are always themed. Either just assign a colour scheme or it could be you and your partner's common interest. Remember that it is your day, so do it exactly how you've been dreaming it. Don't get swayed with other wedding styles in the magazines. Yes, you can be inspired by it, but it is important to be creative and make sure to stick to your vision.
Work on your guest list
Thinking about who to invite and who to exclude on the list could be daunting. So it is important to sit with your significant other and talk about it. It doesn't matter if you both decided on an intimate wedding with very few guests because it's your special day. Don't stress over it. Just invite those whom you imagined to be sharing that special day with you and your partner.
Book vendors that you're comfortable with
It is important to book photographers, caterers, wedding designers, and other vendors that will be involved in your wedding with the utmost consideration. Research and friend recommendations is always a good way to start finding the people that will make your wedding more memorable for everyone. It is important to pick those that you really vibe with and you're most comfortable with. Aside from that, you have to also think about your budget.
Ask for help from those you trust
Always remember that you and your spouse are not the only two people who want to help plan for your wedding. Your family and friends are always the right people to turn to. If they accept your favours, you can delegate them with some tasks that they are willing to do. Also, extra hands will be very useful in making your special day more perfect than anything else.
Above all, do not forget to include your soon-to-be-spouse in all the planning. He might be very busy, but never too busy to not be a part of his own special day. And by the time your wedding day rolls around, try to relax and enjoy that very special day with your loved ones. Make it count.