The Perfect Wedding: From Dream To Reality
One may not think of all that is involved with a wedding. The pair will want to make sure that their wedding comes in on budget and is held on time and everything else that goes into planning such a unique and important event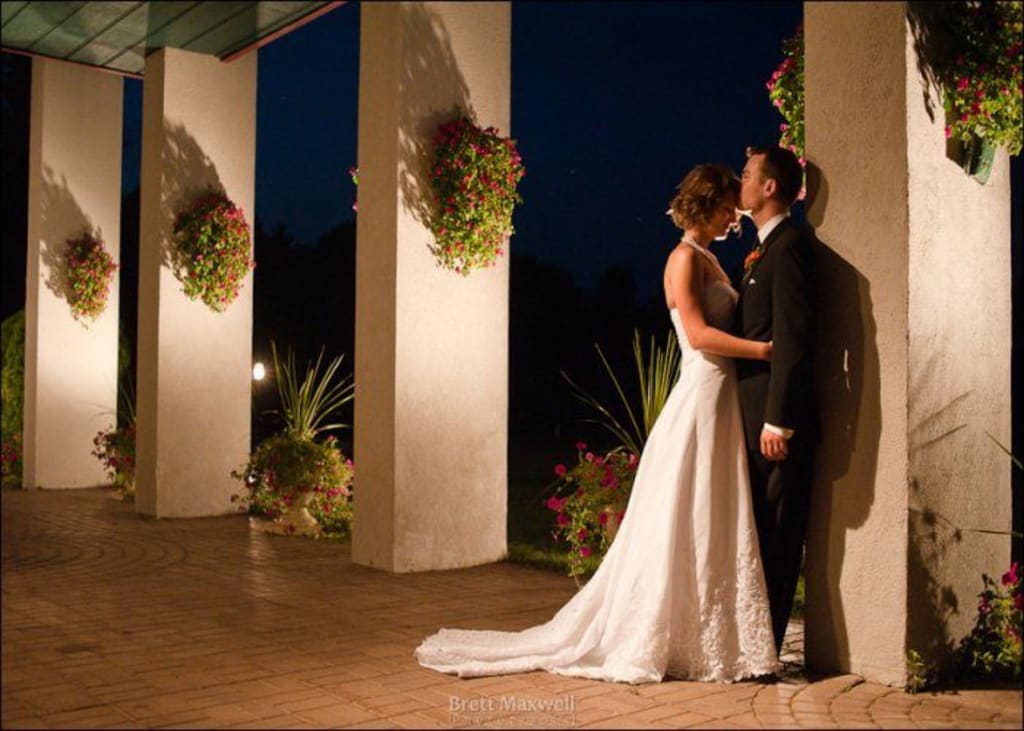 One may not think of all that is involved with a wedding. The pair will want to make sure that their wedding comes in on budget and is held on time and everything else that goes into planning such a unique and important event. In the process, it's very easy to get lost and possibly even end up missing out on some essential aspects of the ceremony. Before you go through with that wedding, read these tips and make sure everything's in order.
When you are planning the attire for your bridesmaids, try to be as considerate as possible. Have them wear a dress that they can use again, To show that you care for them and are not in this for yourself. They will appreciate this, as their clothing will not go to waste.
To document your wedding day the best you can, make sure that you have a large guest book. This will allow people to write what they are feeling and jot down some of the memories that they had with you. This can be a memorable keepsake for the rest of your life.
If you have a lower budget for your wedding, omit flowers in your decorations. For centerpieces, you can use branches you find on a walk in the forest and surround the containers you put them in with stones from a nearby river or creek. Make a bouquet out of local plants and flowers for a locavore touch!
If you plan a tropical destination wedding or honeymoon on the beach, opt for inexpensive sandals with a thin rattan or jelly sole. These shoes can be easily embellished to match your bridal gown or beach attire by adding ribbons, vintage brooches, silk or fresh flowers, or even clusters of crystals.
Brides-to-be need to stay calm during the wedding planning process. Many women get stressed out when planning their wedding and end up taking their frustrations out on those around them. Take a deep breath and remember that this is one of the most important events of your life, so you should be happy.
To save money, use seasonal flowers instead of exotic or out-of-season flowers for your wedding decorations. Flowers that are in season are a lot cheaper to buy. While exotic flowers may look nice, they can be more than double the price as they need to be imported from abroad.
Divide your table settings evenly. Don't put an odd number of people at any table. Use age and relationship models to help group your tables, helping people locate good company.
When you have family that can offer perfect services for your weddings, such as a DJ or baker, do not be afraid to ask for the gift of trade. It can be a tremendous boon to your budget if someone close to you can offer a service as all or part of their wedding gift to you. Just remember that this is a business for them, most likely, and they may have restrictions.
Please do not wait until the rehearsal to begin preparing your flower girl and ring bearer for their role. Make time with the children to practice their movements and placing during the ceremony. Children thrive on structure, and teaching them early will build anticipation to do their best. Explain all the importance that they carry on this day, and they will adopt a responsible attitude.
Be sure to make wedding plans that incorporate both parties' cultural and social backgrounds in the marriage. This solution creates a contrast that will honor the traditions of both families.If you want an outdoor reception:
Think about the position of the sun.
Make sure your guests won't have the sun in their eyes during the exchange of vows.
Use the position of the sun as a natural source of lighting, but you can also have artificial lighting after sunset.
If you want a destination wedding, you should probably visit the location before or have someone do it for you. You can find agencies that offer this kind of service. It would help if you did as much research as possible to be disappointed when you get there.
If your country or state does not let you get married because of your sexual orientation, you should look into getting married abroad or in another form. You can easily find support groups that will help you find the right place to get married and advise you in the process of getting a marriage license.
Look into what other events may be going on in your city at the time of your wedding. For example, if it happens to be on the weekend of the annual marathon, it might not affect getting a reception hall, but it would prevent out-of-town guests from possibly getting a hotel room.
Always do a practice run if you are hiring someone to do your makeup for the wedding. If you are doing your makeup, stick to what you know looks good. Do not neglect your hands and fingernails. Be sure to cover them up with fake nails if you have horrible-looking nails. They can be purchased from a drug store or done professionally.
Be prepared for rain. Know in advance what your plan is in the case of inclement weather. You may think it won't rain on your wedding day, but you never can tell.
Make your wedding invitations yourself. Find an excellent free template online, buy some fancy paper, and print them from your home printer. Better yet, forgo invitations altogether and set up a social media page telling people how to RSVP and allow them to leave comments. Saving on invitations allows you to spend money elsewhere.
As you will eventually find out, the truth of the matter is that there is no such thing as perfection. However, that doesn't mean you won't want your wedding to be as close to perfect as possible. Striving for perfection is all about tying up those loose ends. Let this article assist you in streamlining the wedding process.
About the Creator
I am a blogger. Love to write Content on new technology, the latest tech news, gaming, gadgets review, and android. I also love to write about pets, health, business, finance, and the latest tips and tricks.
Reader insights
Be the first to share your insights about this piece.
Add your insights