Tahiti Wedding—The Closest Island to Paradise
Have you been fantasizing about a destination wedding? It's a great option and it's so romantic.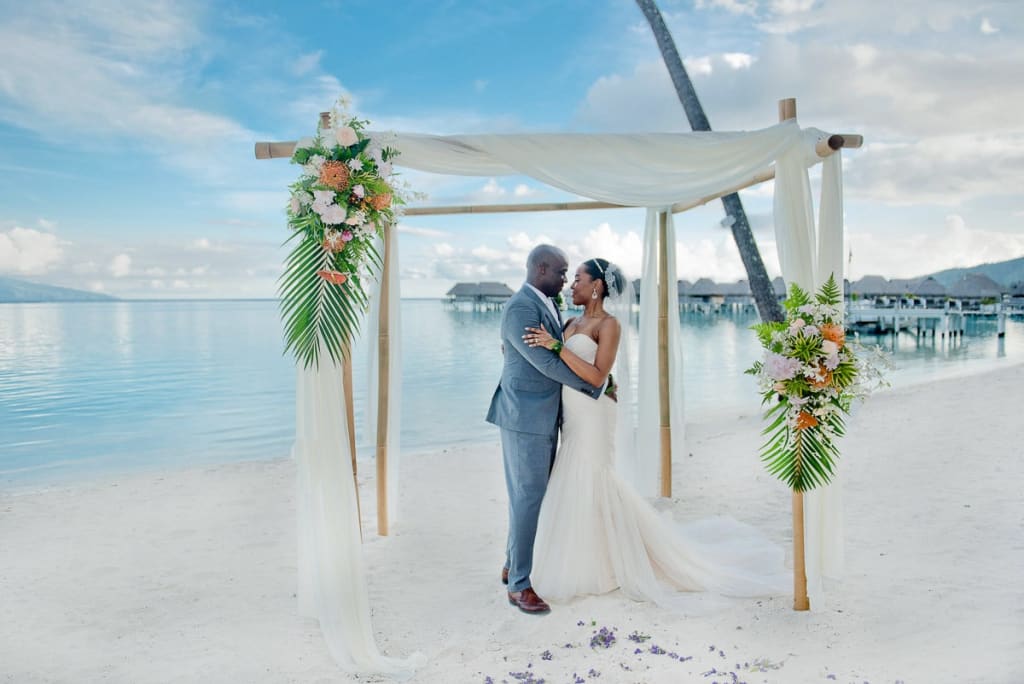 Think about it—instead of organizing a very expensive and exhausting wedding for everyone you know, you could choose to elope, and have the wedding of your dreams somewhere magical. Generally, when it comes to big events in life such as a wedding, one can't help but wonder if they should please the crowd or themselves. The latter may seem selfish, but it actually isn't. Opt for a destination wedding, and invite anyone willing to join. We have the perfect location for you. Tahiti is the wedding destination of your dreams, and we're here to convince you this is true.
Traditional
If you decide to have a traditional Tahitian wedding, it will be a wonderful and exotic event. At the beginning of the ceremony, you'll witness the summoning of the gods and Mana, which represents the magic within both living beings and inanimate objects. After that, the priest is going to give you a water blessing. The main part of the event is exchanging of vows and leis, as well as the wrapping of Tifafai around you and your partner. Tifaifai is a traditional Tahitian handcrafted blanket. The traditional music and the sound of the waves will make the atmosphere absolutely dreamy.
Venue
When it comes to choosing a venue for the event, there is a number of options to choose from. The ceremony would usually take place on the beach as it is the most beautiful place without competition. However, after the ceremony, you need to figure out a place to have the actual party. You can have it at a hotel or a restaurant, it can be inside or outside, but it would be best if you could use the water to your advantage. There are gorgeous Tahiti overwater bungalow options that will make you fall madly in love.
Type of wedding
When it comes to your wedding terms, Tahiti is prepared for anything you want. You can have a civil wedding, church wedding, a gay wedding. Anything goes, as long as you're not violating any codes and every legal requirement has been fulfilled. There are a number of churches on the beach, and many foreign couples come to Tahiti to get married. This is why you don't need to stress about legal procedures as these guys are totally in shape when it comes to the subject of weddings.
How to plan
Generally, when it comes to weddings in foreign countries, it's best to hire a wedding planner that will take care of the realization of your wishes and demands. As much as you may want to do it yourselves, and feel that it may be too much to hire a planner, it may be too much of a challenge to organize it all on your own in a foreign land where you don't know where and how to approach the issues. Instead, once you hire someone to do it, they will find you the best prices, and the best places from catering and venues to decorations and music.
In the end, all that's left for you to do is say Yes to this wonderful idea, and have the wedding of your dreams. It's a big and important decision, but there's no need to fear. Only good things can happen once you make this bold decision, and if you do make it, you'll soon realize it was the best decision in the world. So, if you feel that you deserve a surreal wedding with a breath-taking view, and the sound of the ocean and sand under your feet, while a gentle breeze blows through your hair at the very moment you'll remember until the end of time, Tahiti is your piece of Heaven.