Planning the Perfect Bachelorette Party
What you need to have the funnest celebration for a bride to be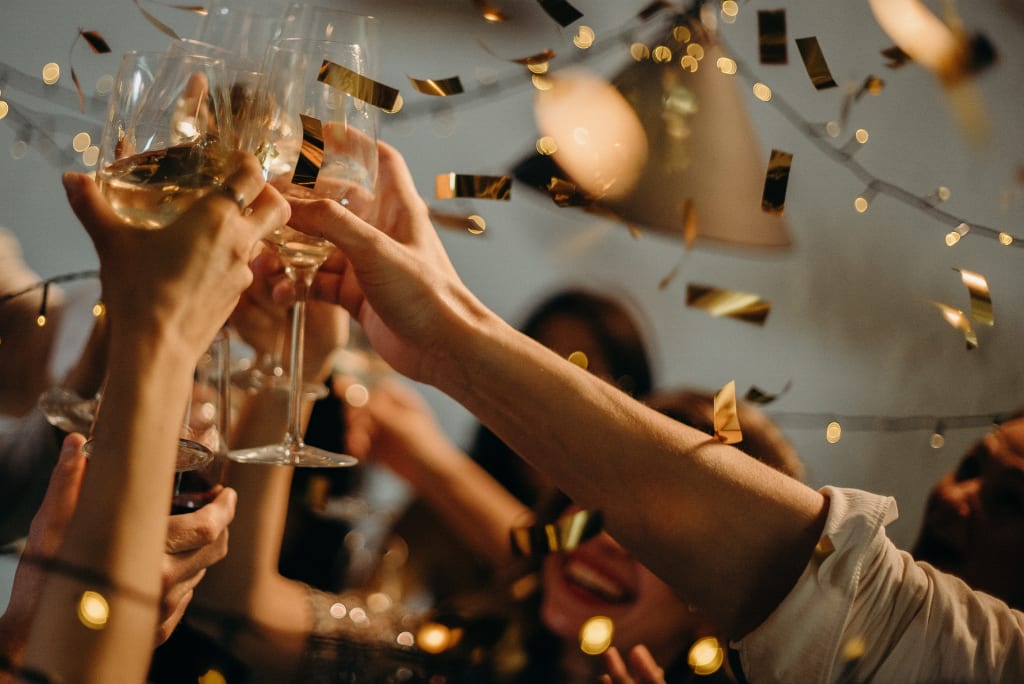 So one of your best friends is getting married and she has given you the honor of being her maid or matron of honor. While there are plenty of details to prepare just for the wedding, one very important and fun tradition for the bride and her closest female relatives and friends is a bachelorette party. While you might be tempted to not think too much about the party until the wedding date gets closer, it is always helpful to start planning earlier so you can ensure it's a night she will never forget. Here are the steps you should follow to execute a memorable, fun and exciting bachelorette party for your bride.
Brainstorm Itinerary and Secure Location for Party
The most important piece of party planning is securing the location(s) of the party and then the date(s) of the big night. Sit down and brainstorm fun bachelorette party ideas Orlando based on previous parties you have attended, recommendations from friends or family, or doing an internet search of options.
Find a location that fits the personality of your bride. Some brides want a wild and crazy night out and are open to things like strip clubs and boozy nights. Other brides prefer quieter but equally fun nights in with girlfriends or at a local spa or resort. Depending on the location it will help you determine a date with most parties being on a weekend so there is plenty of time to party and recover from the fun afterwards.
Depending on the budget and location of your guests you might consider renting a party bus or limousine or other ride for everyone to utilize so there is no worry about who is the designated driver and so your group stays together all night long. For parties where you plan to stay somewhere, consider renting a gorgeous city apartment or an entire house with a pool through a rental website.
Invite Guests and Personalize the Night
Bachelorette parties typically include all members of the bridal party as well as other close family or friends the bride would like to help her celebrate her last few days or weeks of bachelorette-hood. Make sure to send out invites either electronically or by postal mail with plenty of time to spare so you can have an accurate count of guests and make sure your location is aware if a head count is needed.
One fun part of inviting guests is letting them know about any surprises you want to make for the bride or themes for the night. Maybe you want your guests to all wear black and your bride-to-be to wear white or maybe you want each guest to bring a gift that goes along with a certain theme. Another fun way to make the night personal for the bride is to get a custom playlist of her favorite songs for the bus/limo/car or just as you are out and about partying it up.
Details, Details, Details
Some of the details that might be easy to overlook are things like making final reservations for dining out or other activities, ensuring everyone knows the time and location and any transportation arrangements, buying fun details like sashes or other décor and planning any favors or group gifts. One great ideas for a swag bag for guests is hangover survival kit with Advil, Tums, makeup remover wipes, water bottle and gum.
Also make sure there is one or two people who are committed to helping capture the night on camera or by video so the bride can look back on her fun night out. Finally, consider an app like Venmo or Splitwise to track and share costs amongst all of the guests.
While weddings have a lot of details, bachelorette parties have details too and if you are planning a party then make sure to find a fun and memorable location and itinerary, invite guests with plenty of time and find ways to really personalize the night for your bride-to-be and finally get all of those last minute details covered. Before you know it you will be living one night you will never forget!

Kari Oakley
Kari Oakley is a fitness trainer from Kenosha Wisconsin. She now lives in downtown Chicago, and loves to get out. She is a big fan of anything adventure, and loves getting a workout in the outdoors.
See all posts by Kari Oakley →