Planning A Wedding for 2020? Avoid These Dates
Study finds the best and worst days to get married in cities across the country.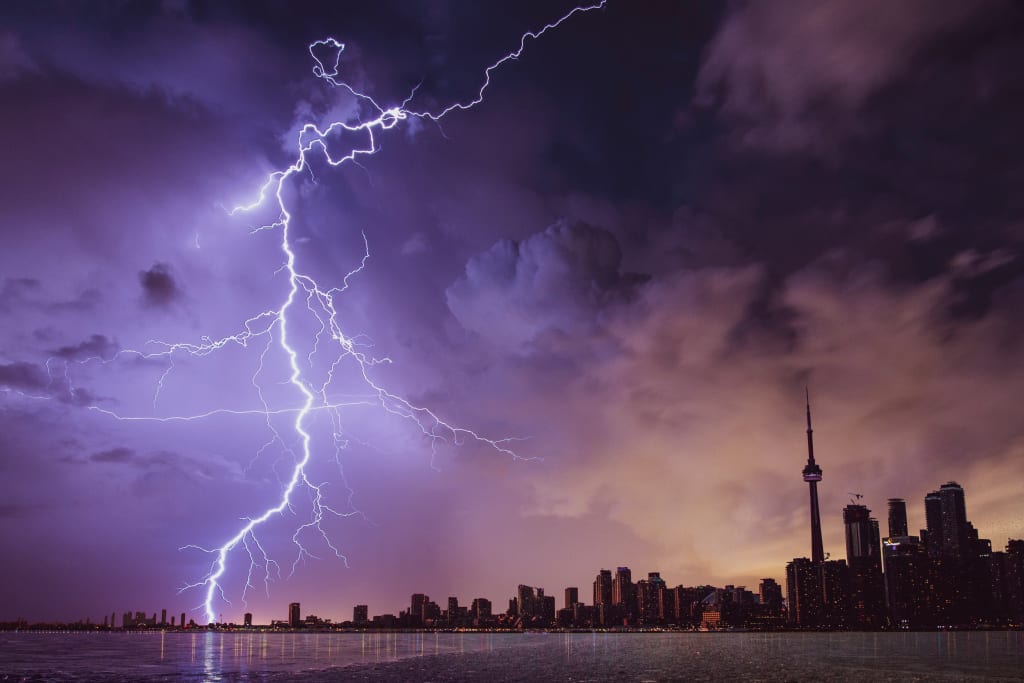 As the holiday season is finally over and the new year has begun, so has the wedding planning process for many newly-engaged couples. Part of the planning process includes choosing the perfect venue, location, and most importantly -- the date.
It's not easy picking a date for your wedding. You have to pick a day that works for most people, isn't already booked, and isn't too close or too far. But, there is one extremely important factor when choosing a date that is pretty much impossible to prepare for: the weather.
Nobody can predict the weather with 100% accuracy, no matter where you are. Surprise thunderstorms and heatwaves can ruin your event regardless of it being an indoor or outdoor wedding. Luckily, for those who are worried about the weather, there may be a way to somewhat predict what Mother Nature has in store for your date.
The Black Tux used five years worth of weather data from the Farmers Almanac to create a list of the best and worst days to get married in 2020. They determined the best days to be based on those that have no history of rain in the past five years and temperatures closest to 70 degrees while the worst days have the most recorded rain and extreme temperatures. They conducted this analysis for 21 large metropolitan areas, so if you are planning on getting married in one of the cities listed below, pay attention.
The Best Days to Get Married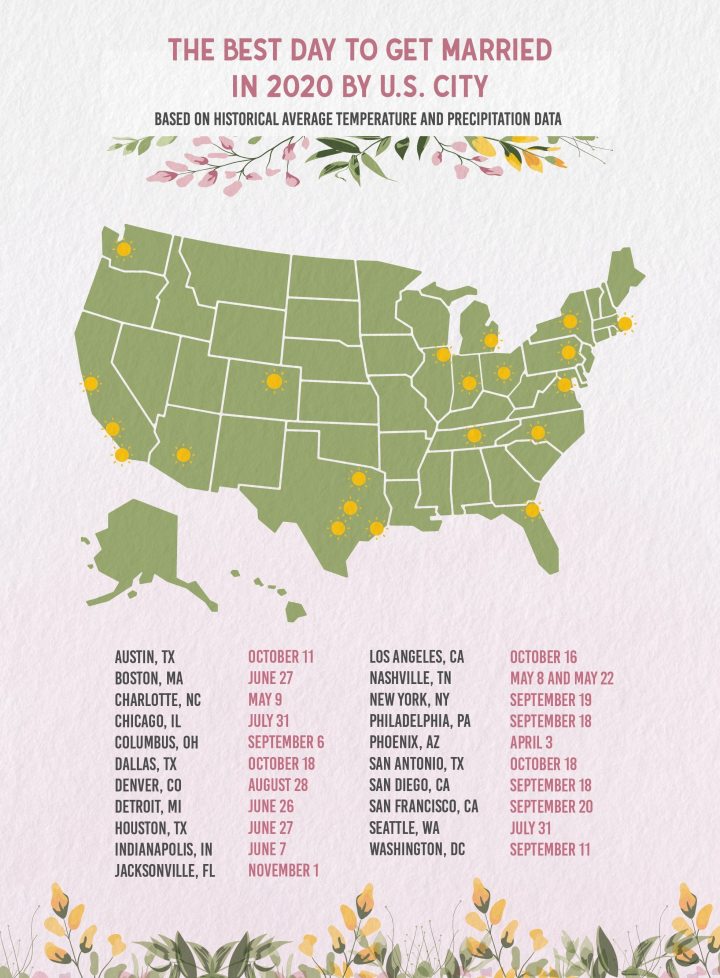 Based on their findings, there isn't really a specific month that's the perfect wedding month. As different cities are in different climates, you have to look at the map to see which date fits best for your city. Most of the best days fall between May from October, which is pretty much to be expected, as nobody wants to get married in the dead of winter (unless you're in a tropical climate like Miami).
The Worst Days to Get Married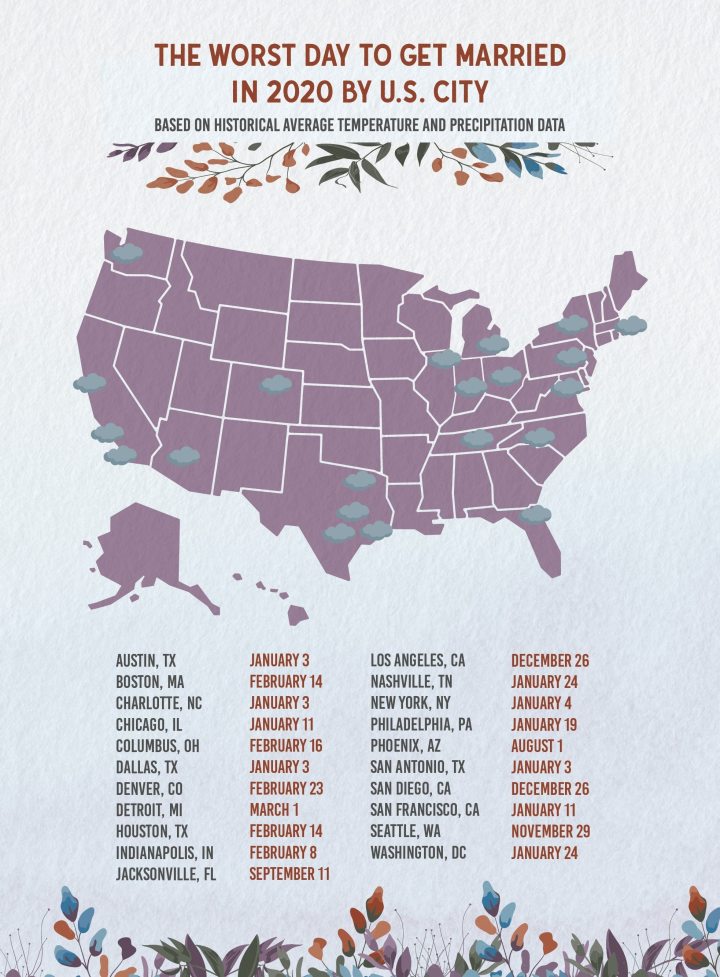 Again, unsurprisingly, most of the worst days all occur in the same group of winter-ish months -- unless you're planning to get married in Phoenix, AZ, where the worst day to get married is August 1st. If you already have your wedding planned for one of these dates in its corresponding city, you may want to reconsider (or just hope for the best).
Other Reminders
In addition to making sure the weather is going to be okay for your wedding day, there are other things to look out for when choosing a date. If you have your heart set on a certain venue, look and book way in advance. Some venues book months to years in advance, and it doesn't hurt to book a venue as soon as you can.
Make sure you also choose a date that will work for most of your guests. While you can't predict everybody's plans in advance, choosing a date (like a weekend) should work for most people. With weekends in mind, pay attention to sports -- be mindful of the "big games." Yes, it sounds dumb, but some people get extremely butthurt if they have to miss a big game.
While there may be a lot of hoops to jump through when picking a date, in the end, the people who want to be at your wedding will be there. Even if it rains or snows on your wedding date out of nowhere, that doesn't take away from the fact that you've married the love of your life. If you do all the planning correct, then you've done everything right. You can't control the weather, but you can control your planning.