"Phuket: An Exquisite Paradise for Destination Weddings"
In this article, we delve into the allure of destination weddings in Phuket, exploring the stunning venues, cultural delights, and cherished memories that make this island paradise an idyllic choice for tying the knot.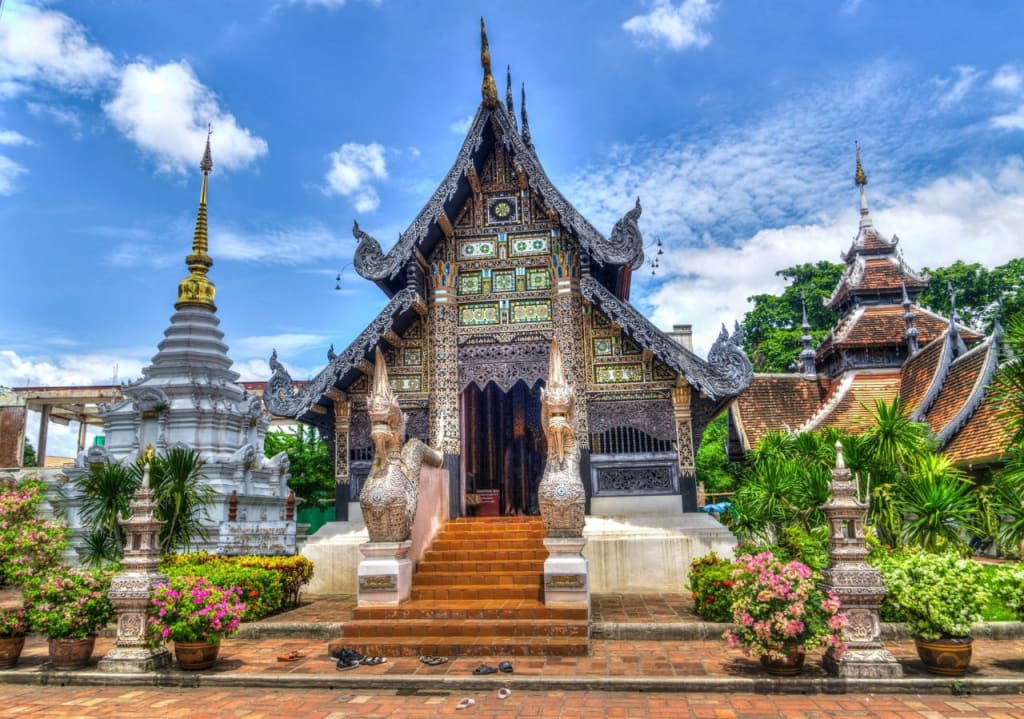 Amid the azure waters of the Andaman Sea lies the tropical jewel of Thailand - Phuket. Renowned for its pristine beaches, lush landscapes, and vibrant culture, Phuket beckons couples from around the globe to embrace the magic of destination weddings. With its breathtaking vistas, warm hospitality, and a plethora of romantic venues, Phuket offers an unparalleled experience for those seeking an unforgettable celebration of love. In this article, we delve into the allure of destination weddings in Phuket, exploring the stunning venues, cultural delights, and cherished memories that make this island paradise an idyllic choice for tying the knot.
1. Beachfront Romance:
Phuket's coastline presents an exquisite canvas for beachfront weddings, where couples can exchange vows on soft sands with the turquoise sea as their witness. From Patong and Kata to Kamala and Surin, the island offers an array of stunning beaches, each with its distinct charm. Picture saying "I do" under a floral arch, with gentle waves lapping at your feet and the golden hues of the setting sun painting the sky in a mesmerizing display of colors.
2. Enchanting Venues:
Beyond the beaches, Phuket showcases a myriad of enchanting venues for destination weddings. Luxurious resorts, boutique hotels, and private villas nestled amid tropical gardens and lush hillsides offer intimate and opulent settings for wedding ceremonies and receptions. Couples can choose from traditional Thai-inspired pavilions, contemporary beach clubs, or elegant ballrooms, tailoring their celebration to suit their unique tastes and preferences.
3. Thai Traditions and Cultural Experiences:
Phuket's rich cultural heritage adds a touch of authenticity and charm to destination weddings. Couples can incorporate traditional Thai customs, such as the "Rod Nam Sang" ceremony, where water is poured over the couple's hands as a blessing for a prosperous union. Guests can delight in vibrant Thai dance performances and savor delectable local cuisine, immersing themselves in the island's warm and welcoming hospitality.
4. Gastronomic Delights:
Phuket's culinary scene is a delightful fusion of flavors, blending the freshest seafood with aromatic Thai spices and international influences. Couples can curate exquisite wedding menus, featuring sumptuous Thai delicacies, indulgent seafood feasts, and international gourmet dishes. The island's talented chefs cater to every palate, ensuring that the culinary journey is as memorable as the celebration itself.
5. Post-Wedding Adventures:
Phuket invites newlyweds and their guests to extend their celebrations beyond the wedding day. The island's diverse offerings include snorkeling and diving in crystal-clear waters, exploring lush national parks and waterfalls, or embarking on cultural tours to visit revered temples and historic landmarks. For those seeking relaxation, luxurious spa experiences await, allowing couples to unwind and rejuvenate in the lap of island paradise.
6. Unforgettable Sunset Soirees:
Phuket's captivating sunsets are legendary, and they provide a magical setting for wedding celebrations. Couples can arrange sunset soirees with breathtaking views, where the golden sun dips below the horizon, casting a warm glow over the ocean. The soft light and romantic ambiance create a dreamlike atmosphere, adding an extra touch of enchantment to the festivities.
7. Tailored Wedding Experiences:
Phuket's wedding planners and professionals specialize in creating personalized and bespoke experiences for couples. From intimate elopements to grand affairs with hundreds of guests, every detail can be tailored to match the couple's vision. Whether it's a traditional Thai water blessing ceremony or a Western-style wedding with a Thai twist, Phuket's wedding specialists ensure that the couple's dream wedding becomes a beautiful reality.
8. Island-Hopping Adventures:
Phuket's strategic location makes it an excellent base for exploring nearby islands and archipelagos. After the wedding festivities, couples can embark on romantic island-hopping adventures to places like Phi Phi Islands, Similan Islands, or James Bond Island. These excursions offer opportunities for snorkeling, diving, and exploring secluded beaches, creating unforgettable memories for the newlyweds and their guests.
9. Vibrant Nightlife and Entertainment:
Phuket's vibrant nightlife and entertainment scene add excitement to destination weddings. Couples can organize pre-wedding parties or post-wedding celebrations at trendy beach clubs or rooftop bars. A fire-dancing performance, a traditional Thai long drum parade, or a live band playing on the beach can infuse the wedding celebrations with a dash of entertainment and lively atmosphere.
10. Sustainable Weddings:
Phuket is increasingly embracing the concept of eco-friendly and sustainable weddings. Couples who wish to tread lightly on the environment can opt for green wedding options, such as eco-friendly venues, plastic-free celebrations, and locally sourced décor and favors. Embracing sustainable practices not only helps preserve the island's natural beauty but also creates a meaningful and conscientious celebration of love.
11. Memorable Pre-Wedding Photoshoots:
Phuket's diverse landscapes offer an ideal backdrop for pre-wedding photoshoots. Couples can capture their love against the lush greenery of the island's national parks, amidst traditional Thai temples, or on the stunning beaches. Talented photographers can craft beautifully curated photo stories, allowing couples to relive the magic of their love story through captivating images.
Phuket, with its breathtaking beaches, enchanting venues, and vibrant culture, emerges as an ideal destination for dream weddings. The island's allure lies not only in its stunning landscapes and luxurious offerings but also in its ability to immerse couples and their guests in a world of romance, adventure, and cherished memories. As couples exchange vows in the embrace of Phuket's tropical beauty, they embark on a journey of love and joy, forever intertwining their union with the magic of this exquisite island paradise.
About the Creator
We are Destination Wedding Planners across the Globe. Whether you wish for a rustic wedding, beach wedding, luxury palace wedding, intimate/grand yacht ceremony, or an elegant wedding you can have it all hosted exactly as you desire.
Reader insights
Be the first to share your insights about this piece.
Add your insights