Opulent Elegance: Luxury Wedding Venues in Rome for a Fairytale Celebration
In this article, we will explore the opulent elegance of luxury wedding venues in Rome, showcasing the city's most prestigious locations where couples can create their own fairytale celebration filled with romance, sophistication, and indulgence.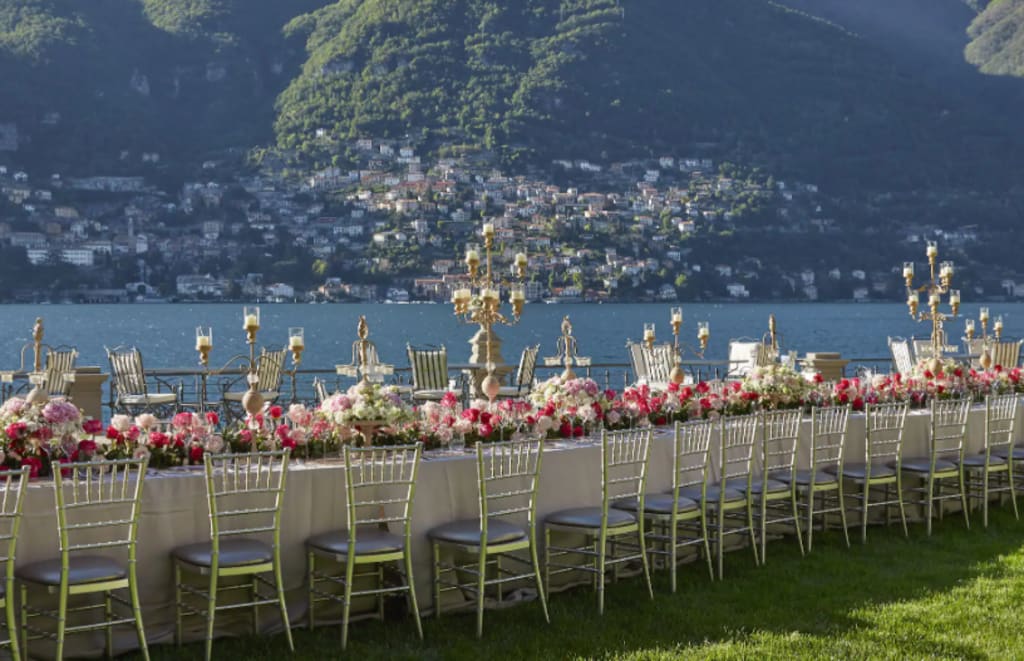 Rome, the Eternal City, stands as a testament to grandeur, history, and timeless beauty. With its iconic landmarks, rich cultural heritage, and a touch of dolce vita, Rome has long been a dream destination for couples seeking an extravagant and unforgettable wedding. In this article, we will explore the opulent elegance of luxury wedding venues in Rome, showcasing the city's most prestigious locations where couples can create their own fairytale celebration filled with romance, sophistication, and indulgence.
1. The Historic Splendor of Villa Aurelia:
Perched on the Janiculum Hill, overlooking the city's magnificent skyline, Villa Aurelia is a masterpiece of Renaissance architecture. This historic villa boasts lush gardens, breathtaking terraces, and opulent interiors that transport guests to a bygone era. The stunning courtyard, adorned with elegant statues and fountains, sets the stage for an enchanting ceremony, while the grand ballroom offers a regal setting for a luxurious reception. With its timeless charm and panoramic views, Villa Aurelia is the epitome of opulence for a truly unforgettable wedding.
2. Palazzo Brancaccio: A Palatial Affair:
Immerse yourself in the splendor of Palazzo Brancaccio, a majestic neoclassical palace nestled in the heart of Rome. This architectural gem showcases magnificent frescoes, elaborate stucco work, and sumptuous interiors that exude grandeur. The palace offers multiple event spaces, including a grand hall adorned with crystal chandeliers, a picturesque courtyard for romantic ceremonies, and lush gardens for al fresco receptions. Palazzo Brancaccio provides a regal backdrop for couples seeking a wedding venue that embodies timeless elegance and sophistication.
3. The Quintessence of Luxury at Castello di Torcrescenza:
For an extraordinary fairytale wedding, look no further than Castello di Torcrescenza, a stunning castle steeped in history and nestled amidst lush greenery. This magnificent estate offers a blend of medieval charm and modern luxury, featuring elegant halls, beautiful gardens, and a picturesque chapel. Couples can exchange vows in the romantic courtyard or amidst the castle's historical walls, followed by a sumptuous reception in one of the castle's opulent rooms. Castello di Torcrescenza is an exquisite choice for those seeking a storybook setting for their special day.
4. Roman Glamour at Villa Miani:
Situated on Rome's highest hill, Villa Miani offers panoramic views of the city's iconic skyline, including St. Peter's Basilica and the Vatican. This neoclassical villa combines refined elegance with modern sophistication, boasting beautifully manicured gardens, luxurious interiors, and spacious terraces. The villa's stunning rooftop terrace, overlooking the cityscape, provides an unparalleled setting for a breathtaking wedding ceremony or a glamorous reception under the stars. Villa Miani is a symbol of Roman glamour, offering couples a truly unforgettable experience in the heart of the city.
5. The Majestic Splendor of Palazzo Dama:
Nestled in the exclusive Piazza del Popolo, Palazzo Dama is a magnificent 19th-century mansion transformed into a luxurious boutique hotel. This palatial residence features opulent interiors, lush gardens, and a stunning rooftop terrace with panoramic views of Rome. The venue offers multiple event spaces, including a charming courtyard and elegant salons, ensuring a seamless flow between different parts of the celebration. Palazzo Dama combines historical grandeur with modern luxury, providing couples with a refined and sophisticated setting for their dream wedding.
6. The Romance of Villa Laetitia:
Villa Laetitia, a hidden gem along the Tiber River, exudes an air of timeless romance and tranquility. This intimate and exclusive villa offers an exquisite blend of art, culture, and elegance. With its beautifully landscaped gardens, elegant terraces, and artistic interiors, Villa Laetitia provides a romantic atmosphere for intimate weddings. Couples can exchange vows amidst the blooming flora, celebrate with an al fresco reception by the riverside, or host an elegant soirée in one of the villa's sumptuous salons. Villa Laetitia offers a unique and intimate experience for couples seeking understated luxury and refined beauty.
Conclusion:
Rome, with its rich history, iconic landmarks, and unparalleled beauty, sets the stage for luxurious and unforgettable weddings. The luxury wedding venues in Rome, such as Villa Aurelia, Palazzo Brancaccio, Castello di Torcrescenza, Villa Miani, Palazzo Dama, and Villa Laetitia, epitomize opulence, elegance, and sophistication. These exceptional locations provide couples with a setting where their fairytale wedding dreams can come to life. Whether it's the historic charm of a Renaissance villa, the grandeur of a neoclassical palace, or the intimacy of a hidden gem, Rome's luxury wedding venues offer the perfect backdrop for an indulgent celebration of love that will be etched in the memories of couples and their guests forever.
About the Creator
We are Destination Wedding Planners across the Globe. Whether you wish for a rustic wedding, beach wedding, luxury palace wedding, intimate/grand yacht ceremony, or an elegant wedding you can have it all hosted exactly as you desire.
Reader insights
Be the first to share your insights about this piece.
Add your insights