My Terrible, No Good, Very Bad Wedding
And the One Thing That Went Right That Day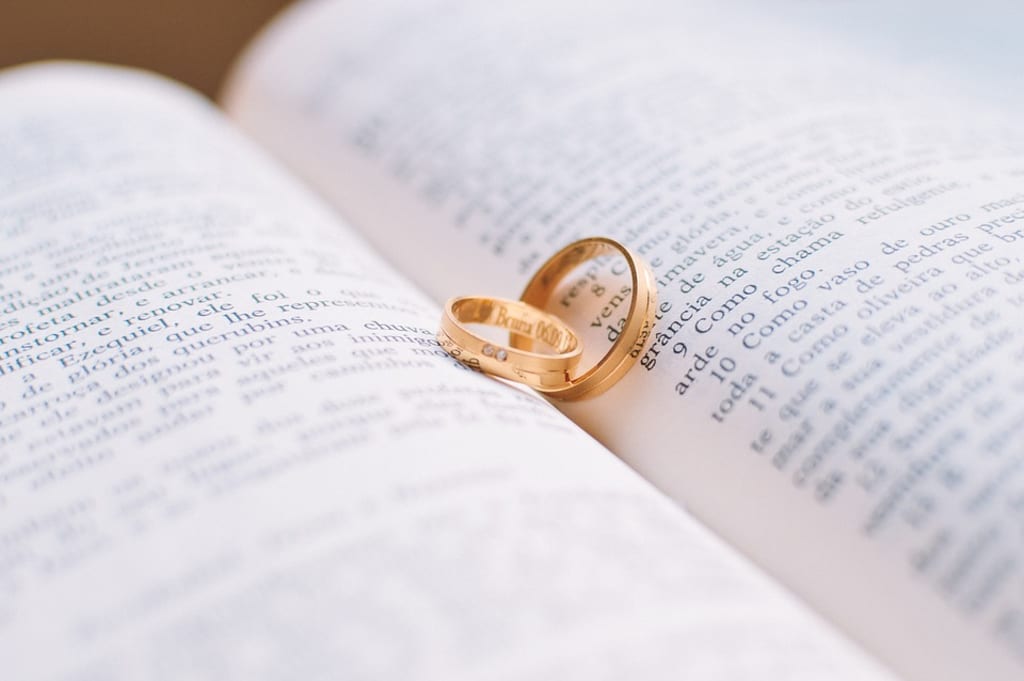 Wedding season is upon us. Pinterest is pinging. Registries are ringing. Seamstresses are... seaming. You see where I'm going with this. Myself, I'm helping plan my best friend in the whole wide world's wedding for June 2020, and my vow renewal for September 2020. It got me thinking about my wedding nine years ago. When we plan out weddings, we all want everything to go off perfectly, and we kill ourselves creating a perfect day. Not everything always ends up perfect, though. In the case of my wedding, only one thing actually went according to plan: I married my husband. Sit down, I'll tell you all about it.
The Funding
When we told our families that we were getting married, my parents offered to pay for the venue. Considering venue, food, and photographer are some of the top expenses for this event, them paying for the venue would have helped us out immensely. My dad said, "Let us file our taxes and see what we're getting for a return this year, and then we'll write you a check." You see, my parents had both just gotten very well-paying jobs, which was awesome for them. So, January comes around and they file. Then, I get a phone call...
"Yeah, I know we offered to help you guys out, no one should start their marriage off going into debt, but there's been a problem with our money. Something wasn't filled out right when we got hired at the prison, and we're not getting a return this year. In fact, we owe the government more money."
In one phone call, our venue funds were snatched away. This meant the money we had planned to pay for a custom gown from a designer in Scotland needed to go elsewhere.
To make matters worse, we each lost our decently paying jobs shortly after that phone call, and were now barely scrapping by.
The Date
Originally, we wanted to get married on Halloween. Cliche? Maybe, but we didn't care. It was the only date we both agreed on. Now that the venue was snatched away, we had to change the date. Did you know there are no venues for 100 people that cost less than $500? Seeing that we wanted to marry in the fall and we live in the Midwest, an outdoor wedding wasn't an option for October because it rains most days. Outdoor was looking like our only option, so the date got moved to September.
As luck would have it, we had a genius idea. We are nerds and at the time we were involved in several renaissance festivals and re-enactment societies. There was a fall event that 300 of our friends, many we only see at this event because they live all over the country, would be there! Yes! We had a venue and my husband was on the event planning committee! I was talking with the lovely folks that were working out the logistics and told them what was up. We weren't even the first people to get married at an event. And they weren't going to charge us! FREE VENUE! Problem solved, right?
One of the lovely people in charge of coordinating with the camp site contacted me and she told me they had two dates no one could choose between, so she thought she'd call me up and just ask which date I wanted. The dates were September 18th and September 11th. Obviously I chose September 18th. Who would want to get married on September 11th? You'd have a lifetime of terrible jokes following you.
Naturally, we got married on September 11, 2010.
The Night Before
Fast forward to the weekend of the event. The weather forcasts had been calling for clear, mild weather for weeks. The day we left for the event, Friday the 10th, the weather changed and rain was expected to roll in. Not just some light showers, but instead a flash flood warning inducing storm. Why is this important? You'll soon find out.
We get to the site and we're setting up camp in our own private "honeymoon" alcove. (There is a chance this may have been a larp-style event.) We had an enormous tent because we camped frequently and in style. It was so big we had a designated bedroom and kitchen in the tent. I noticed that there was a sag in the rain-fly on the bedroom side. I told my husband. "Hey, if it does rain, it could puddle in that spot and cause a leg to collapse." He said he'd fix it in a few minutes after we were done setting up camp. We finished putting the kitchen together and I opened the bedroom windows to air it out. We changed into some party gear and went to make the rounds.
We were at a particular camp that was really well known for partying. They actually spread a parachute in the trees to provide cover for light rains, a very large bar, bonfire, drummers. It was a good time. The weather had been great, then, with no thunderous prelude, a storm snapped and the clouds opened upon us. All the clouds. In one spot. We were well-seasoned campers, so rain didn't stop the party. We were all jammed tightly under pop-ups, but still we drank and were having a perfectly good time. Then, it hit me. He never fixed the rain-fly and I left the windows open on the tent. The dog, our 100-pound German Shepard named Bob, was also in the tent. I get him and we run into the ongoing monsoon to our tent.
We left the party and our first obstacle to get to our camp popped up. You see, normally, there was a small stream, barely ankle deep, that had a concrete bridge over it to accommodate vehicles. Remember that flash flood warning? We found out the hard way that the stream was now waist deep. I'm a solid 5'3" and the newly rushing river was threatening to sweep me off my feet. After we traversed the very dangerous stream, we immediately had a very steep hill to climb. This hill sucked so much because the road isn't paved or graveled and the mud has a lot of clay in it, making it slick as snot to get up. We had to use the trees on the edge of the path to pull ourselves up because we were getting stuck in the ankle-deep mud.
Thankfully, our camp was right at the top of the hill and we finally made it to the tent. There was the bedroom, now flattened. Thankfully, the kitchen portion of the tent was still standing and Bob was okay. We got the tent back up, the frame wasn't broken, and then we discovered another problem. It was projected to be really cold during the nights, so we packed all of our blankets and pillows with us and had the bed set up. It was all soaked because of the open windows. Soaked to the point that we couldn't sleep in the tent for fear of hypothermia. Maybe we wouldn't have actually got hypothermia, it was only 45 degrees Fahrenheit which is hardly freezing, but there was definitely no way we could sleep there. So, we decided to drive an hour back home to sleep in our apartment. There was just one big problem: getting Bob to the car.
We had to go back across the flooded stream with a very large dog that is afraid of water. I'm reasonably certain this experience further cemented Bob's fear of water. The husband decided to hoist the top half of Bob up as much as possible to keep his head up, and we'd just trudge our way across and not stop. Onward to the car! We made it across, though by then the water had gotten deeper, but we weren't aware until we were in it because it was pitch black midnight when we dealt with our travesty of a camp site. However, we made it to the car, with Bob, and we were all dripping wet. No towels in the car. We just cranked up the heat and made the hour drive in silence.
We slept on our couches using towels as blankets. The upside was that we got showers the day of our wedding and got to get pick up some super strong coffee before heading back to the site.
A small miracle we didn't realize until we got back to camp were our wedding clothes. We kept our garb in trunks and usually just brought those. When we got back to lay our blankets in the sun to dry, I saw that for some reason the trunks, which didn't seal tight, were on their sides, and completely exposed to the indoor flood. The wedding clothes were the only thing that were actually dry in that half of the tent, small miracle.
The Location
We were at the event and we had non-camping family members driving in for the evening ceremony. Originally, we were getting married in the beautiful little spot we referred to as 'The Sacred Grove' because the trees provided a canopy of total coverage so that it was always shaded and the whole area was so green it didn't look real. We had a spot for a bonfire, which we planned to be married by. Why the nighttime wedding? Fighting happened all day.
The problem about this Sacred Grove is that you had to go down the dirt path, cross the newly expanded river, and go up the steep hill. The mud was ankle deep everywhere. We had to move the ceremony to the front of the property, near the parking lot, and we ended up getting married by tiki light, yep, classy.
The Food
The event we were at drew a decent sized crowd pretty regularly. Because people loved my husband, more people actually showed up. Around 325, if I remember correctly. We actually weren't planning on feeding anyone because we just couldn't afford it. However, my father felt so bad about us not being able to get a regular, normal-person venue that he insisted on paying for food. I had zero say in the menu. It was a hog roast with baked beans and potato salad. This might sound fine, except I don't eat pork and I really hate baked beans. So, for my wedding day, my dinner was potato salad, just potato salad.
The Cake
A friend that was in attendance had offered to make the cake for us. She actually worked in an actual bakery decorating actual cakes, so we took her up on her offer. The cake was delicious. She dyed it purple to match my colors. It was a French Vanilla flavored cake with sliced strawberries and whipped cream between the layers. It was finished off with a layer of buttercream under a layer of fondant and beautiful henna style designs done in black. She knew the day of the wedding was going to be a little humid because of the projected rains, so she froze it. What wasn't accounted for were the near 90 degree temperatures with humidity levels, so high breathing came with a risk of drowning and not a single cloud in sight to offer relief from the sun.
You know what those kind of weather conditions do to a frozen cake? They make the henna designs melt, the black henna designs. Last minute, she had packed an extra tub of buttercream but she wasn't sure why she packed it. When the outside of the cake melted, she was thankful she packed it.
Silver lining: the cake may not have been as beautiful as it was intended, but it was so delicious that at my sister's wedding less than a year later, my dad came over to reminisce about how yummy it was.
The Photographer
At the time we announced I was getting married, I happened to be modeling a lot. Yes, it was amateur, but I was doing a lot of it and I knew tons of really great photographers that were trying to get their businesses off the ground. Several offered to shoot the wedding for us. I announced the date and picked one I was both comfortable with and was available. She had planned to get there early-ish, to get photos while there was still light out.
She was three hours late because her GPS got her lost. All of our photos happened in the dark.
The Officiant
Wow. So, here there were several things that went wrong.
First, when we were getting married on Halloween, his best friend in the world was going to marry us. Except when we were forced to change the date, he couldn't make it, so we had to find a new officiant.
We were able to get a new a new officiant, a friend of ours that had known us for our entire relationship, wonderful. Except on the day of, she was late arriving (but not for the ceremony) because they had to pull over frequently so she could vomit. She had the stomach flu. Seriously. I watched her sit in the heat and questioned if she was going to even be able to perform the ceremony. We ran around trying desperately to find out if anyone on site was legally ordained. Shockingly, we found four people that could have done it. Our friends are strange, but they're handy. Luckily, she made it through the ceremony.
The Ceremony
We decided to do a traditional hand-fasting because I'm Pagan. It's kind of a thing to get the ribbons for the hand-fasting cut to a specific length. The length of the ribbons should be equal to the height of the bride and the groom. I went through all that, had them planned out and braided together. We were there, standing in front of 300 people, holding hands and crying and smiling. It was the middle of the ceremony and I hear, "May I have the ribbons?" I broke into nearly hysterical laughter. I forgot to grab the ribbons. They were in my car. I had to whisper to the officiant that I didn't have the ribbons that make the ceremony a hand-fasting. Suddenly, one of my bridesmaids grabbed a decorative ribbon from her corset and tossed it to the officiant. Our hand-fasting was done with a short black ribbon instead of a braided cord in my wedding colors.
What went right?
Put simply, my wedding was a disaster. The only thing that went right was that I married my husband. At the end of the day, that is truly all that matters.
When you are planning your own wedding, remember that anything can go wrong and likely something will. Keep it all in perspective. Overcooked steaks at the reception won't be the cause for a failed marriage. If the centerpieces have daisies instead of carnations, it will not affect your marriage. You can always renew your vows later and get the day you want.
A wedding is one day. A marriage is a lifetime. The only thing that is important is that you marry the right person.
And, because I have told you the tale of my disastrous wedding, enjoy these photos of the day I married the person that knows me better than any other human in the world.