My Dream Wedding
A long time coming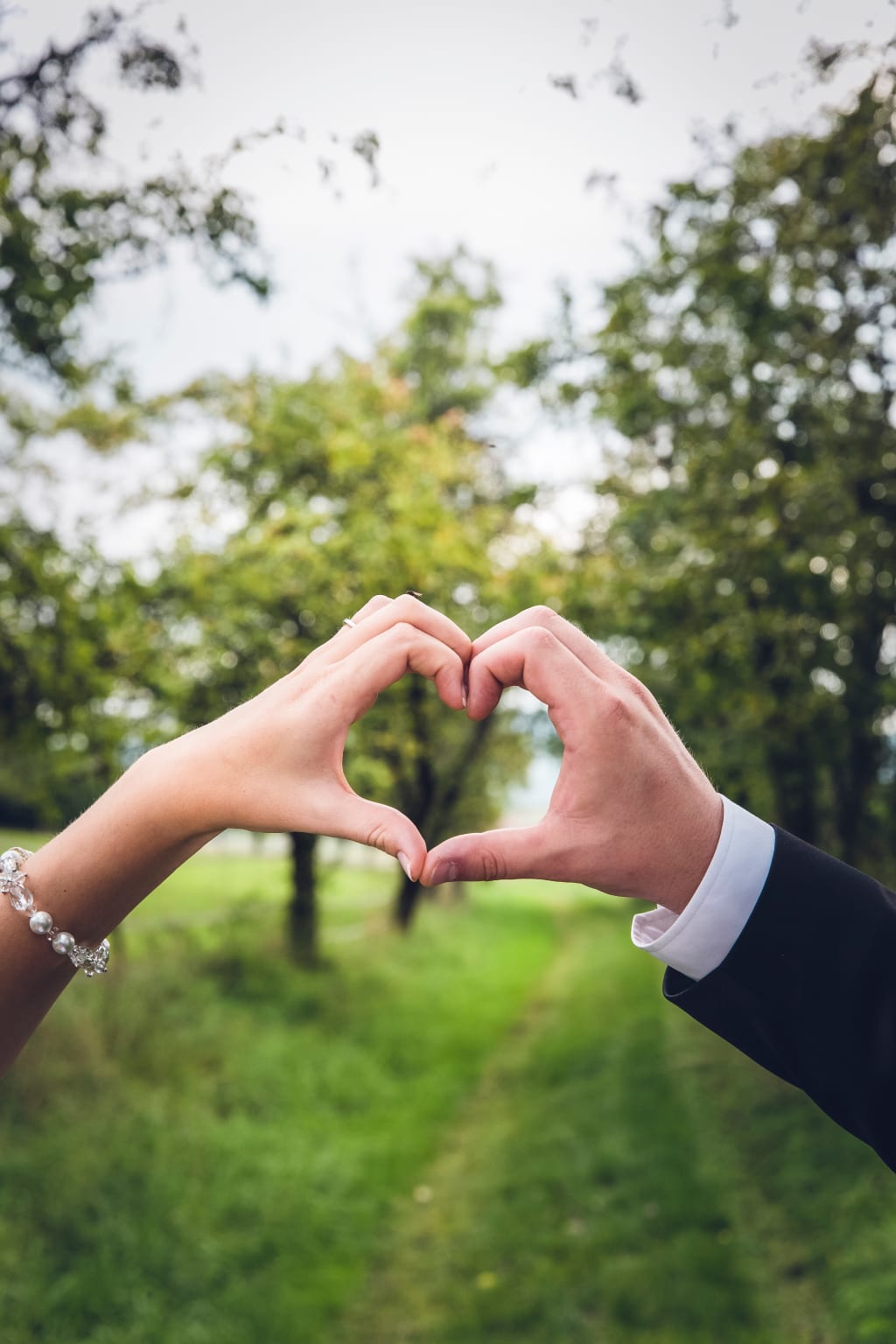 My dream wedding came to life when my fiance surprised me with a text of will you marry me after dating for four months in July 2016 on my best friend's cell phone. I immediately texted him yes. My best friend was in a nursing home recovering from an infection. She had no idea that I was dating someone both of us had met in December 2015. My future fiance's dad and my dad knew each other. I immediately started planning for the wedding even though it was not to take place for two years until August 4th, 2018. One month later I had a second proposal from my fiance in person in an unusual way in the bathroom when I was washing my hands. Of course I said yes. One day I had a surprise from my best friend as she found my bridal magazines and notes for the wedding as I never told her about my future wedding. She was quite upset about it but was okay with the wedding when I told her that she was going to be my maid of honor and would still live with us. My fiance had been sleeping at my apartment to help me take of Barb my best friend who was unable to walk. Time passed by fast and before I knew it was 2017. Early that year, Barb became terminally ill from pancreatic cancer and after 16 days in the icu died. Of course I was devastated as we were friends for 30 years.
My best friend Shanda agreed to take Barb's place and to help me to find my dress. She went out of her way to drive me to David's Bridal to try on dresses as most stores close to home had only small sizes. I had hardly been at many wedding dress stores and felt very out of place. I spotted a dress that I liked and tried it on. Then I pranced out to the mirrors like on the show Say yes to the dress. After pondering a moment I rang the bell that it was my dream dress even though I had to wear a corset bra which I was not sure about wearing. I rang the bell and everyone in the store clapped. I was so happy that a moment I never thought would happen was finally going to come true. After my fitting, revisions had to be made and I made my first payment on the dress. I later had a surprize that my Dad and stepmom paid $300 towards my $700 dress.
The next step in the wedding preparations were to order the invitations. My future husband wanted to only send electronic invitations over facebook which we did. He invited all of his friends on facebook. However noone he invited showed up and last minute invitees from my childhood church were invited by the wedding singer. Next step was my cake which I paid $75 deposit to a cake designer who lived in the area. But I had a little glitch as two weeks later she died unexpectedly. I was devasted and could have become a bridezilla but did not do so. After much research I could not find the cake at Walmart or other grocery stores and found by accident a lady who studied under the experienced cake decorator. I contracted with her to make my cake and the groom's cake. She knew where the wedding was going to be held in the Catholic church that I grew up in until college. I sighed in relief and then went to find decorations for the wedding. My friend Laura and her daughter Victoria wanted to help. I had to go with buying decorations through the local facebook group for our county on buying unwanted items. I lucked out as all of the decorations followed my color theme. As my wedding day approached I lucked out getting to stay in a bed and breakfast the night before the wedding with my bridesmaids. My dad was beaming as I walked down the aisle and we did a flower bouquet for my mom and Barb who had both died before the wedding. I slowly and carefully walked down the aisle beaming and feeling like a princess at age of 58.
I had two little glitches in my dream wedding as the best man was late due to a family member with Alzheimer's having a Saturday morning moment. As we had left for the honeymoon, a friend helped to take stuff out of our car . When we arrived to the hotel, when I went to get our suitcases they were not there. He had accidently took them out of the car at home. So we only had our clothes and no toiletries or clean clothes with us. Luckily we only went to another county a short distance away. It was the highlight of our wedding.
I have been married since August 4, 2018 and treasure every moment of my marriage. I often review our wedding on facebook and will always be grateful for all of the help I got in planning and finally getting married to the best husband ever.
ceremony and reception
About the author
I grew up on a 250 acre farm 90 miles south of St. Louis in Ste. Genevieve county. My dad was a farmer and my mom taught special education grade 12 at Ste. Genevieve High School. I used to help my dad make hay and was always a daddy's girl
Reader insights
Be the first to share your insights about this piece.
Add your insights