How to Plan an Eco Friendly Wedding
Tips to make your special day more sustainable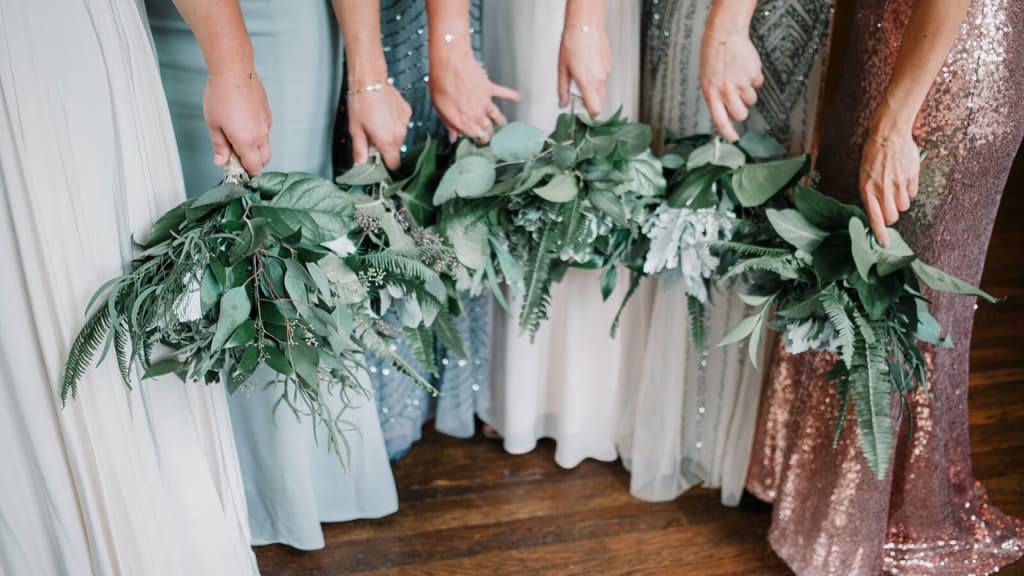 Eco Friendly Wedding
The Green Bride Guide states that the average wedding produces 400 lbs of trash and 63 tons of CO2.
And according to One Tree Planted, there are 2.4 million weddings taking place in the United States per year. Now, that's a lot of trash and CO2 emissions. 
Weddings can be very wasteful, but they don't have to be. With some planning ahead, there are many swaps you can make to reduce the waste and carbon footprint of your wedding. 
Having an eco-friendly wedding is one of the best things you can do for the Planet. Here are a few of our tips to make your special day kinder to the environment.  
1.  Forget the plastic disposables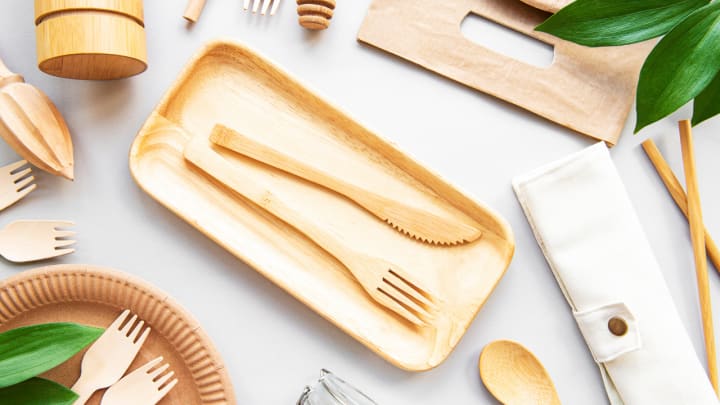 Try to ditch the plastic straws, plastic cutlery, cups, plates and any other single-use items at your wedding.
There are many sustainable alternatives available. 
Bamboo cutlery, plates and cups are great alternatives. If you're feeling fancy, you can even get customized bamboo straws for your wedding. Bamboo wedding straws are a fun idea that your guests and Mother Earth are bound to appreciate. 
2.  Choose a local, seasonal menu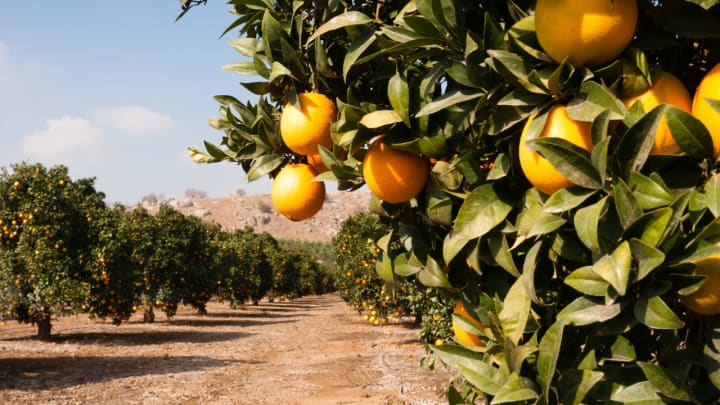 Source local food for your wedding to reduce the plastic and carbon footprint.
Try to work directly with local farmers and give them your support. You'll help reduce the transport distance of your food but also help your local community/economy. 
If you order directly from local farms, there is a high chance that they will be more flexible to your requirements and they'll be happy to send your produce plastic free.
When your wedding is finished, ensure that you have a back up plan for any leftovers. Maybe you can compost them, encourage your guests to take some home or even donate any leftover food. 
3. Choose compostable decor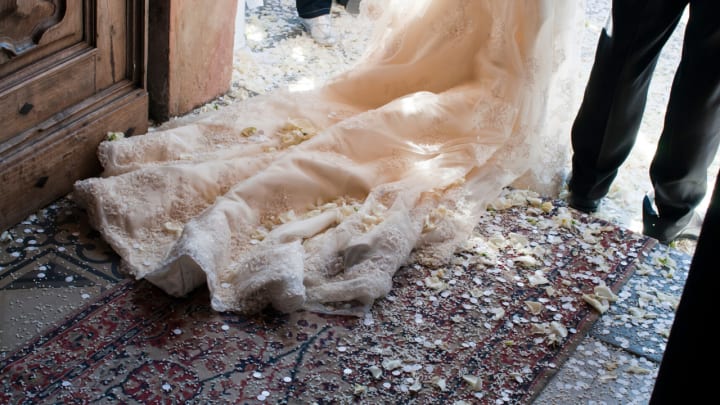 Wedding decor can pose a huge consequence to our environment. Many decor items are used just once sent to landfill. Think of all plastic confetti, balloons and other decor items you regularly see at celebratory events.
Compostable decor should be embraced, if you are planning an eco friendly wedding. If you have some old books/magazines lying around, try getting a hole puncher and making your own confetti.  
4. Send out e-invitations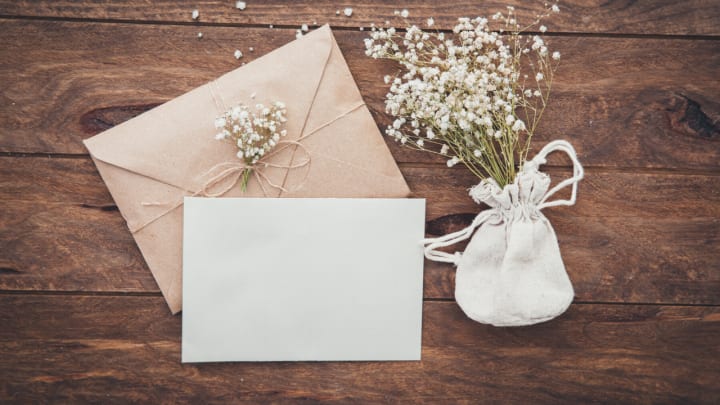 As you probably know, posting mail and packages can have a high carbon footprint due to the travel distance involved.  
E-invitations are a great way to make your wedding more sustainable. By sending e-invites you can also save paper and mitigate deforestation.  More so, you can save on the postage costs - it's a win, win.
5. Pick an eco friendly venue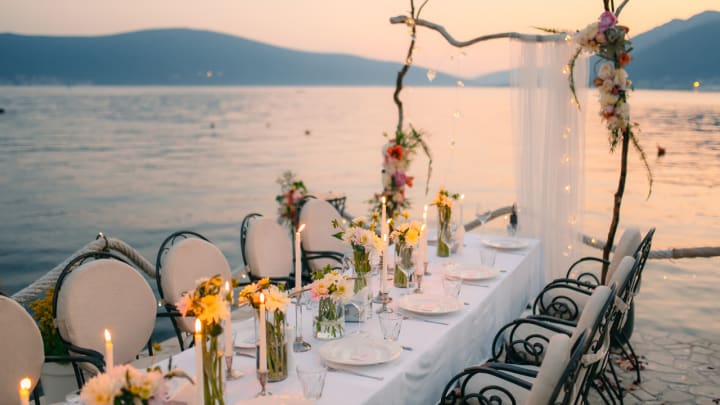 Some venues require a lot electricity and waste to run. Think of all the bright lighting used, heaters or air conditioners.
If you want to have a wedding inside, try and find a LEED-certified venue. A LEED-certified venue will generally embrace sustainable, renewable energy such as solar. Meaning, the carbon footprint of hosting a wedding will have a much lower carbon footprint.
However, one of the best green venues is outside. In a park, at a beach - where little to no electricity is required. If you need lighting, you can hire solar powered light bulbs at many connivence stores or just used candles. If you can, pick a month when you know the weather will be good and therefore you won't need any heaters etc.
7. Sustainable wedding favors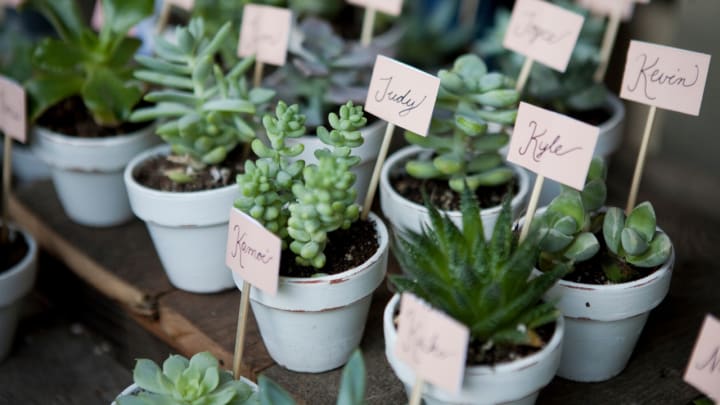 Sustainable, eco friendly favors are a nice way to show to your guests how much you care for the environment.
If you plan on giving favors to your guests, try to stick to sustainable options. There are plenty of sustainable favors available - natural soaps, seeds, edible (plastic-free) treats, fair trade coffee or tea.
However, if you can try and avoid wedding favors all together. More and more couples are shifting away from them due to the environmental impact and cost.
Conclusion
I hope you enjoyed these tips for a eco friendly, sustainable wedding! With some proper planning and support, you can make your special day one to remember, and with little or no impact on the environment.
About the Creator
Jamie-Lee is a social entrepreneur and co-founder of theotherstraw- social enterprise replacing single-use plastic straws with reusable, ethical bamboo straws. Want to be part of the solution to plastic pollution? Let's talk bamboo straws.
Reader insights
Be the first to share your insights about this piece.
Add your insights