How to Plan a Wedding When You're Young, Dumb, and Broke
Not actually broke, but, like, I don't want to spend my little money.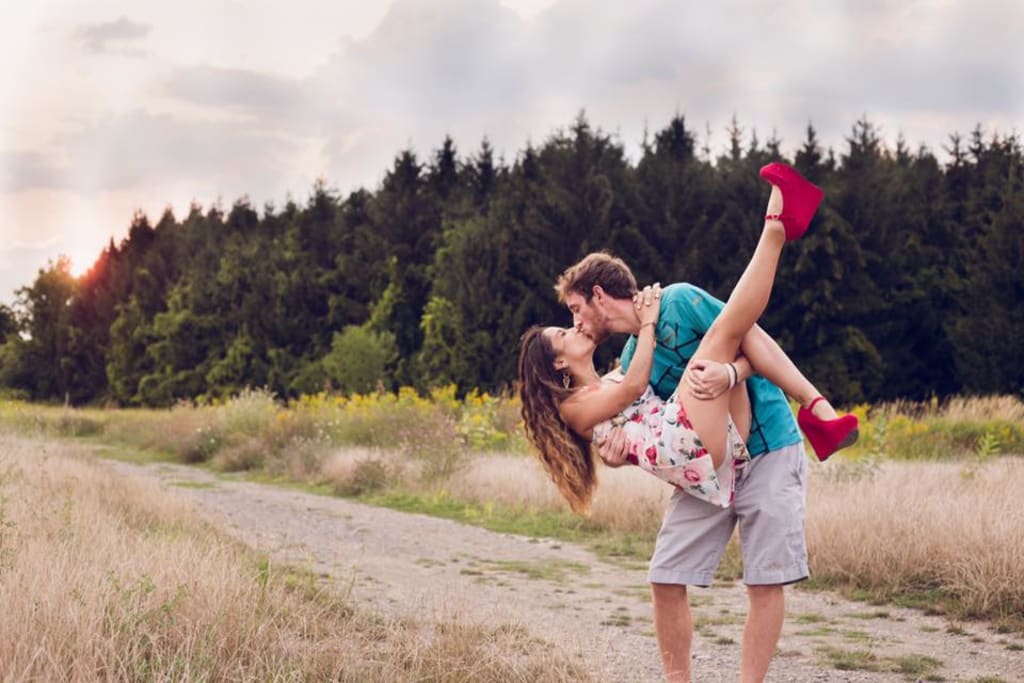 The future Mr. & Mrs. Nelson
Love is magical, right ladies? When we finally find the right person to handle all of our moods, support all of our endeavors, take on all of life's adventures with you... it's truly out of this world. We know when we've found the one pretty easily. There are signs, like puzzle pieces, we just put together. For me, I knew Tyler was the one almost right off the bat. Let's break it down.
1. The first day we started talking, we stayed up most of the night having a real, deep conversation. It wasn't about our favorite food or what shows we're watching, but about our religious, political, LGBT views. I was leaving for Sicily the next day for a little over a month. I told him my flight left at 8. He thought I meant 8 AMinstead PM. He set an alarm to make sure he'd get to talk to me before I left... after barely 24 hours of our first conversation.
2. We didn't see each other for the first month, so we REALLY got to know each other. In 34 days, we got comfortable enough to talk about really odd things that most won't talk about or even admit until five to seven months into a relationship.
3. The night I got back from Sicily, we finally got to see each other for the first time. With balloon boobs under his shirt and a brilliant smile, he gave me the biggest hug. I was nervous, I could tell he was too since he tried lightening the mood but I saw the twinkle in his eye.
4. I wanted my own dog because I'm not keen on the family dog (sorry mamma). I told Tyler this news, and he immediately said "uh no, WE'RE getting a dog." We never spoke about taking a big step like that considering we both lived at home still. Yet, he was ready for that commitment. So The Worm was born.
I could go on and on, but that's not what this blog is about. It's about what happens after you find the one... you get engaged! Then the stress and hair pulling begins.
LOL just kidding!
I'm not kidding.
Planning a wedding can be STRESSFUL. It's especially hard when you're in your early 20s and don't have an inheritance, or win the lottery, or have a random rich uncle/grandparent to pay for you. So, how have I done it?
Crying... lots of crying. Helps relieve the stress. But when there are no tears left to cry, we must trudge on. I will let you in, tell you my secrets, expose my tricks on how I've planned my wedding with basically no money.
1. Research, Research, RESEARCH
I cannot stress this enough. If you think you're getting a good deal, you're probably not. Don't be afraid to contact five, 10, even 20 people for the same job. I probably looked into at least 20 DJs before choosing one. DJs can be THOUSANDS of dollars. I remember contacting one asking about pricing, preferably affordable, and his packages. He responded with, "My basic package starts at $2,000. How does that fit into your budget?"
OH, EXCUSE THE FUCK OUT OF ME, GOODBYE
After months, I finally found an affordable, reputable DJ for only $750.
That's better.
2. Choose your venue wisely.
All venues are different. You will visit five, 10, 15 venues until you find the one that fits your vision. HOWEVER, read the fine print. Some venues will nickel and dime you for everything: chair covers, cutting the cake, rent fee, plate ware, silverware!
How you gonna make me buy my own plates and forks to eat with? What's happening?
DON'T DO IT. It will add up quick and it's so unnecessary. Your venue should include plates, utensils, cake cutting, basic white tablecloths and chair covers! Don't fall for the villainism.
3. Shop Local.
I've contacted many small town businesses for their services. Local businesses are less likely to charge you an arm and a leg. So, again, do your research and look into local dress shops, hair/make-up artists, caterers, florists, bakeries, etc. Even a friend of a friend that makes beautiful cakes. The quality is just as good as a well-known chain, it's much more affordable, and you will feel so much better about giving your money to and supporting a local business.
I'm not a cake person—my absolute dream has been to have a frozen yogurt bar at my wedding. With searching, I found a local business, Chuckleberries, and the owner, Dave, was the sweetest, most helpful man ever. He makes all his ice cream and frozen yogurt himself, most of his syrup toppings, etc.. they are DELISH. He generously gave me 1,000 ounces of yogurt! Along with five pounds of M&Ms, cookie dough, strawberry bobas, sprinkles, krunch kote, and ginormous mason jars full of homemade peanut butter and caramel sauce.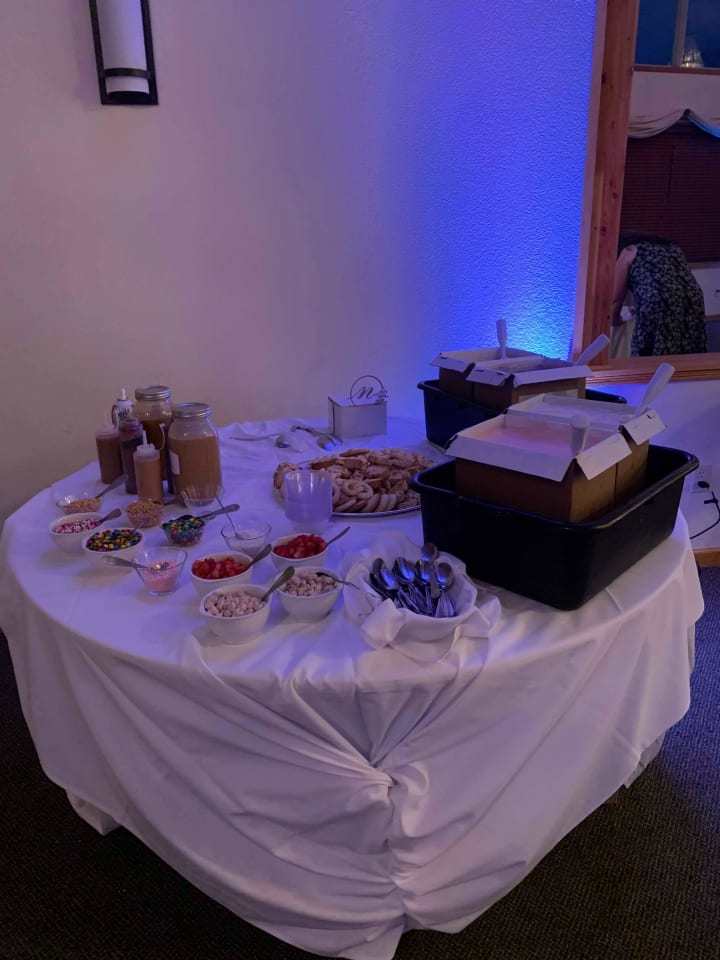 DREAM ACHIEVED.
4. The Internet is your Friend
I've used all sorts of apps to help with my planning, like Pinterest, The Knot, Amazon, Etsy, and Wish. Pinterest is great in the pre-planning stage to get an idea of a vision and theme. The Knot is very helpful in organizing your budget, timeline, and finding vendors/venue. Amazon, Etsy, and Wish are a lifesaver for finding cheap (still gorgeous) decorations, shoes, accessories, veils.
Example 1: We were hunting for wedding rings. My engagement ring is from Zales so we looked there. In stores, the cheapest male plain band was at least $150 to 200, so don't even get me started for women. BUT, we looked online and found my rose gold diamond band for $219 on sale for $160. We found Tyler's wedding band for $30.
Example 2: I wanted a rose gold beaded belt for my wedding dress. David's Bridal sells them for at least $150. Mmm, next. I found almost the same exact one on Amazon for $12.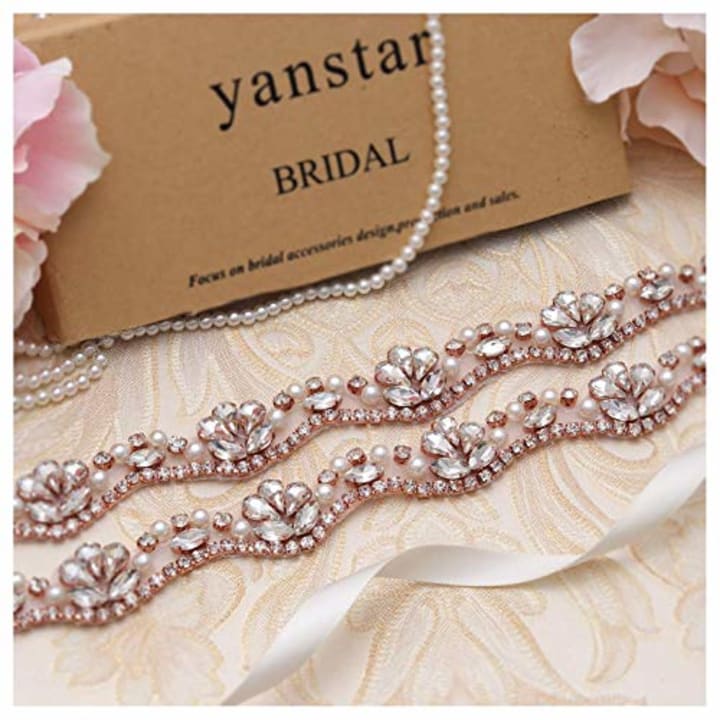 I was contemplating wearing a veil because they can be anywhere between $100 to $1,000... for a piece of tulle. I checked Etsy, and I've found tons of veils for $10 to $50. (I didn't end up wearing mine after I chose my hairstyle, but it was only $18 so no loss!)
I use Etsy to look up all sorts of decorations like various signs (guestbook, cards, ceremony seating, etc), table number holders, silk flowers, and cake toppers.
5. Don't Turn Your Nose Up
We all want the finest dress, the finest accessories, the finest food, the finest decor for our weddings but not all of us can afford the best of the best. BUT we can make it look like we can.
Stores like Walmart, Party City, AC Moore, TJ Maxx, and even Dollar Tree have really beautiful, really inexpensive wedding stuff. I've bought stuff from all four, honey. A few bargain examples are dessert cups, fake decorative flowers, silk petals, signs, veil, guest book, and much more.
6. Use your resources
Many people can bake a cake, or take pictures/videos, or play music, or do hair/makeup. If you can't, you definitely know someone who does. Don't be scared to let your bff who binges Jeffree Star do your wedding face. Ask your friends aunt who's like a lady Buddy Valastro to bake your cake. Get in contact with your sisters boyfriend that takes beautiful outdoor portraits to take your special photos. It pays to know people!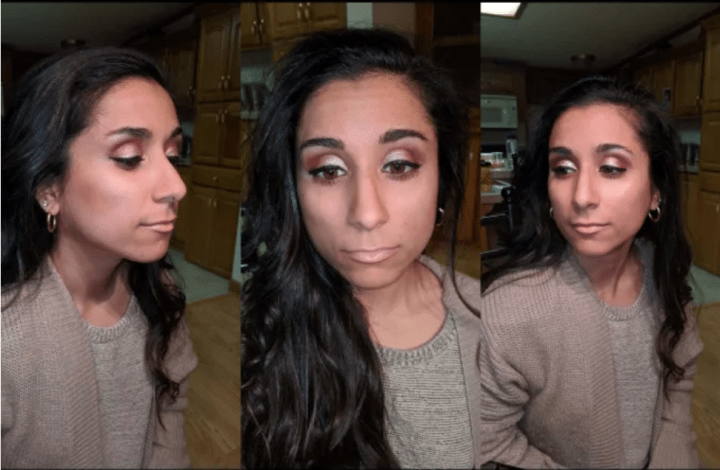 No one is saying ask your buddies or your buddies buddies buddy to give you a free service or even a discount, but they just might! I'm letting a bridesmaid make my face up, the longtime family cake baker is baking our cake who is giving us a discount for our loyalty, and Tyler's brother is graciously being our photographer as our wedding present.
7. BUDGET AND SAVE
I'm not gonna lie to you. I have no idea how to budget, but it's always a good thing to practice. I do save my money, though. At the end of every week (because I don't get a paycheck LOL), I put aside a good amount of money to go into my savings which is all for the wedding. The amount differs each week depending on how much I make, but even $20 helps; that's $80 a month and $960 a year. Even saving all your change! I've got over $100 in loose change, my friend. Once you save up a decent amount, send a vendor another payment. It's better than just paying a lump sum at the end.
Before buying something, ask yourself multiple times if you really need it. I'm very good at not spending money on random things, but there are some things I just cannot say no to. And that's fine, you need a cheat day girl, treat yo self. This time can be stressful and taking some time away is very needed. Just make sure to make it up by picking up that extra shift at work, staying later at work, deliver on Postmates, sell your old clothes... anything, really!
8. Pick Amazing Outfits
I got my dress at David's Bridal who always has some sort of sale going on. I tried dresses in stores then saved $70 on my gown during an online sale. We found the tuxedo for Tyler and the groomsmen at Express, of all places. It was a grand total of... ready... $140. A nice, slim fit charcoal gray suit jacket and pants. I bought all their bowties online for $5 each. Renting isn't always the better option.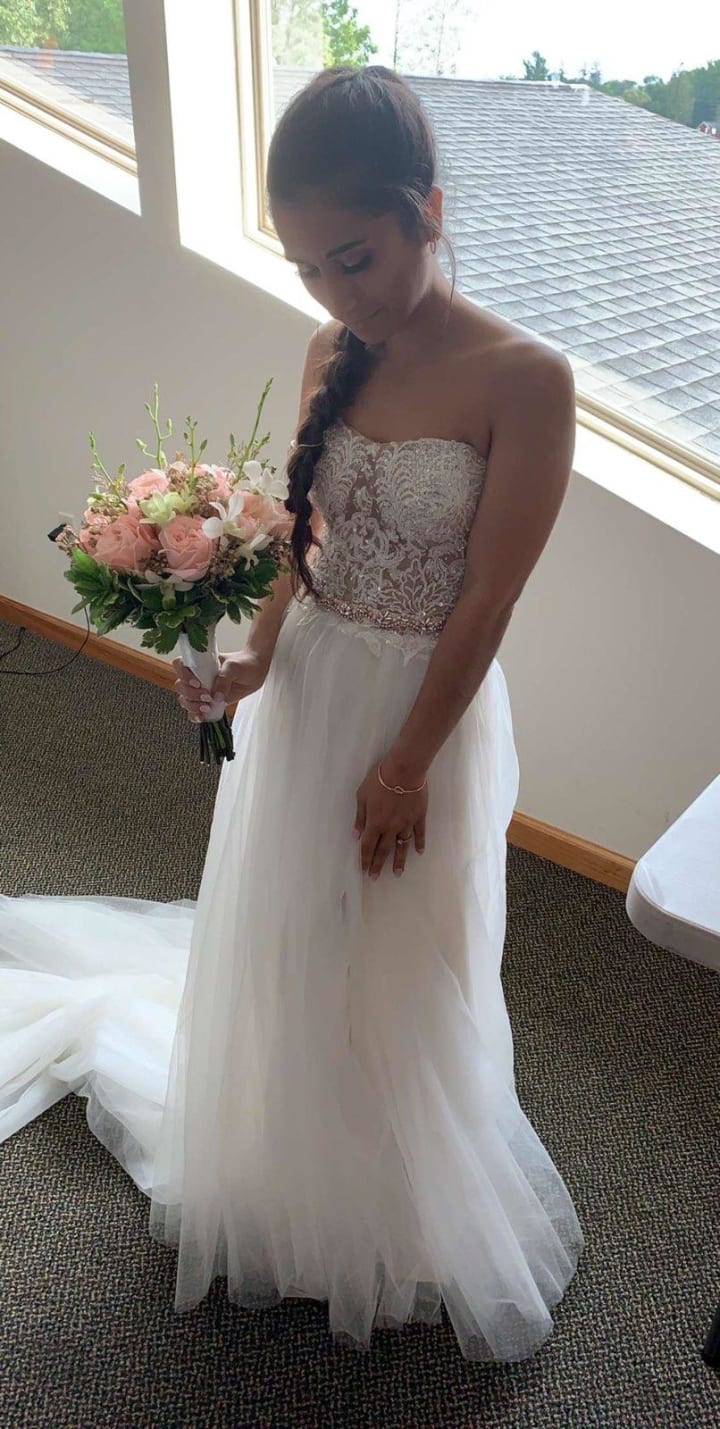 After all is said and done, our venue cost about $5,500 including dinner, ceremony, cake cutting, semi open bar, clean up, etc. Dessert was $340. My DJ was $750 including music for the ceremony. My bouquets and boutonnieres were $275. My gown and Tyler's tuxedo outfit was $870. Our wedding rings were $190 combined.
Planning a wedding can be hard, stressful, and frustratingly annoying. Once that day comes, though, it all comes together and you realize how worth it everything was. I married my best friend yesterday with all my closest friends and family and it was the most beautiful day ever.