How to have a wedding on a budget under $2000
Love shouldn't be expensive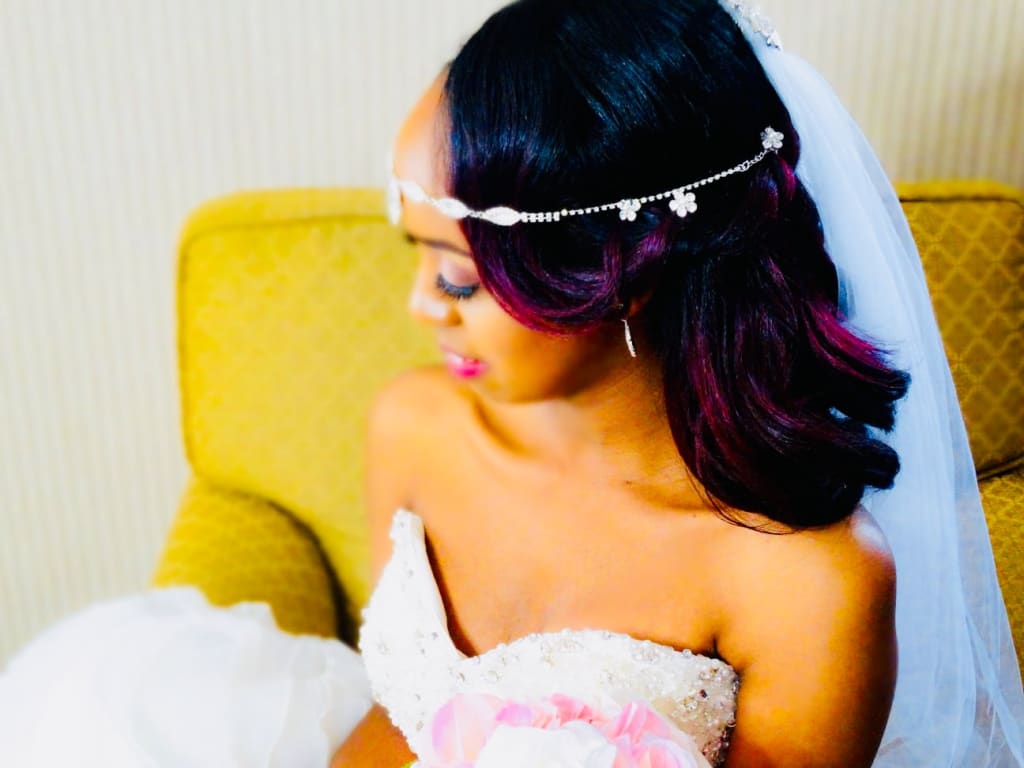 A wedding is one of the most important event that most people will have in their entire life, but it does not have to be so expensive to executive.
Most people are finding it less and less affordable to have a wedding which is affecting people financially and even emotionally.
I faced this myself when I was getting married. It was extremely difficult to start planning the wedding because of the cost. This made us to keep pushing our wedding date until we were tired of waiting and had to plan something we could afford. I went with extremely low cost wedding aiming at doing the wedding at $2000 as we were still students then. To do the same, you can use the following tips:
1. Find an affordable wedding dress and rent gloom's outfit
This so key as most bride spend most on wedding dresses which double the cost of the whole wedding. To get deals on wedding dresses, you can visit as many wedding shops as possible and try on wedding dresses on sale or discontinued dresses. This means that the designer no longer want to make these dresses and they are most of the time up for half price. Got mine at 500 it was so beautiful. You could also use a simple custom made dress or buy second hand or event rent a dress which could save you more money. For the veil you could borrow one or get one from Amazon. Got one from a friend for free.
For the gloom we rented the whole outfit for 150. For accessories (hair, ear rings, wedding bands) and shoes, I bought them on sale from Walmart and spend a total of $80
2. Save on venue
Try to find a free venue as this is the most expensive part of the wedding. Also try to do the ceremony and reception in that same area. As my husband was a student, we booked the university Chapel for free and we did the ceremony there and had setup the reception area where we ate and took pictures from. That way we spent $0 on the venue. If you can find a free venue of some sort from family and friends, it can really help lower your wedding cost
3. Hire a DJ and photographer at lower cost
If you have a friend who can take good picture and play music, you can use them for just a little thank you amount. We did and just spent $100.
4. Use your own car for the wedding
Instead of renting, you can use your own car if you have one or let someone with a great car donate to drive you to and after the wedding instead of renting expensive cars.
5. Do you own hair and bouquet
You could practice a simple style that looks good on you and also do your bouquet. Some may even do their own makeup which can save a lot of money. Had someone do my makeup for $ 100 but did my own hair and I am not even used to making hair so you can do it too.
6. Use grocery store for the cake
Yes, you can make a custom made cake at your local grocery store at a low price or if you got someone they can do it for you at good price instead of spending so high on a cake. I spend $40 on mine and was yummy and cute.
7. Cold plates for reception dinner
Yes, I had someone do cold plates which were colourful and diverse at only $300 for 2o guests. It was absolutely a success. There were salads, meat , ....You could do other options such as various finger foods or you could prepare the food yourself if you have help which can cut the cost significantly.
8. Cut on the number of guests
Reduce the number of guest and invite few people which means less cost on food
9. Simple but elegant decor
You could decorate with lights or other simple center pieces such as fake flowers or other creative decor. I used minimal decor and some lights from the dollar store. Turned out awesome for $100
10. Skip the guest gifts and other unnecessary spending
Just spend on things that are absolutely necessary for the wedding. If you have to get the guests a little something for the memories. No need to pay so much on these as most people don't keep them.