How my Covid-19 wedding changed my view of what matters most
Was this the wedding I had dreamed of as a little girl? Heck no! But it was absolutely perfect.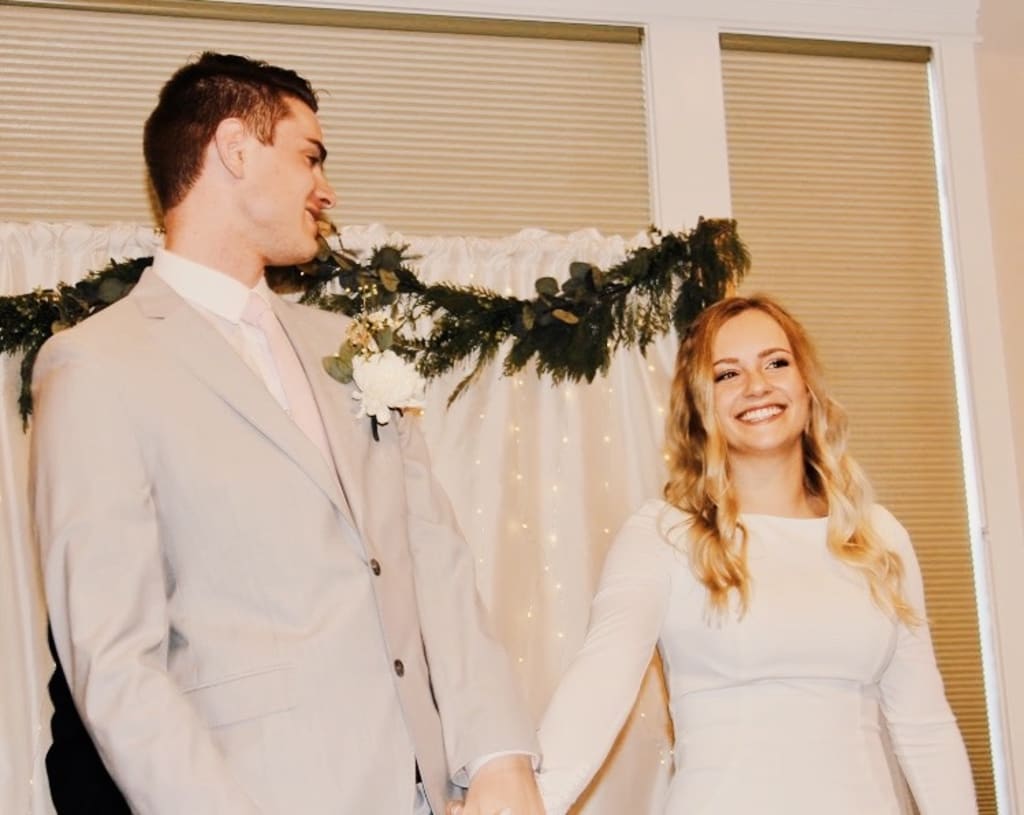 My living room wedding
Every little girl dreams of how she wants her wedding to be. A huge party, a big cake, lots of flowers, good music, and of course tons of dancing. This was all required for my dream wedding and as silly as it sounds, there was no way I was going to get married without it. If you would've told me a year ago that I would end up getting married in my living room with only a few close family members and friends, I would've thought you were crazy. Turns out maybe I'm the crazy one because, that's exactly what happened.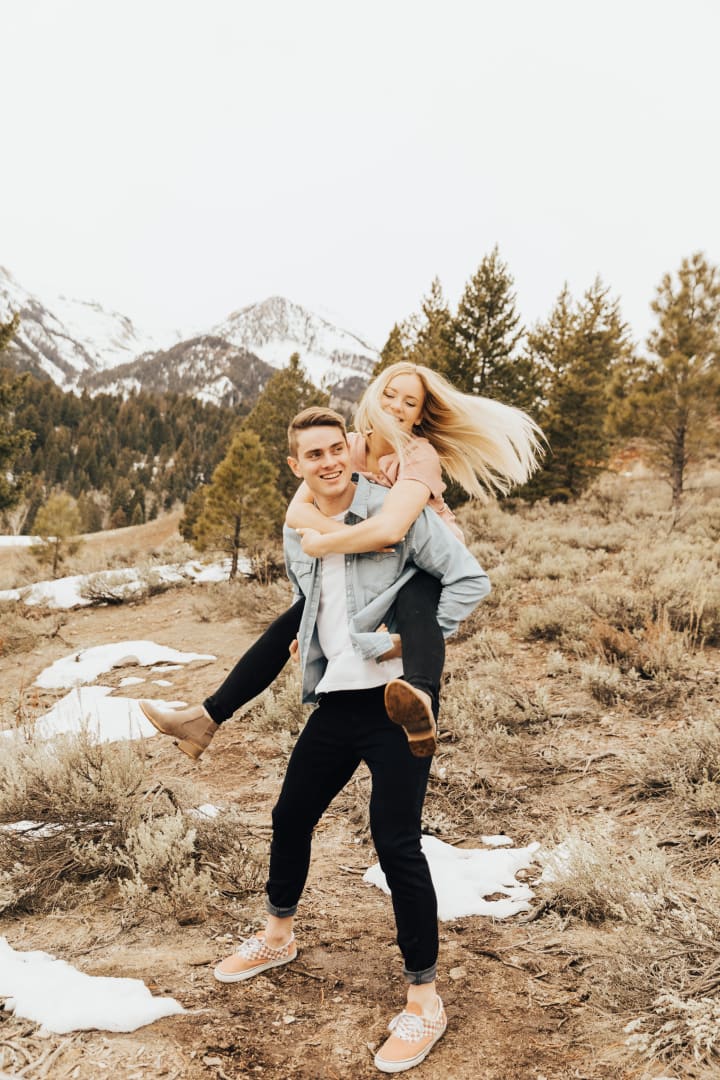 The picture above brings me so much happiness simply because, you would never have guessed that it was taken during a global pandemic. Me and my boyfriend (who is now my husband) started dating in May of 2019. We instantly clicked and started to see each other almost everyday. He became my best friend and we were inseparable. Because of our religious views we decided we would not live together until marriage. That meant that we had to say goodbye every night. Saying goodbye to someone you love is the worst thing in the world! We got engaged in December 2019 and planned our wedding for May 2020.
Me being on top of things and already having my wedding planned since I was in elementary school, finished planning our whole wedding in about a week. I had everything figured out. The venue, the food, my dress, the colors, and the list goes on.
After planning my wedding in December, I started hearing about a deadly virus going around other countries. It didn't worry me because, at the time the reported number of infected people in the US was small. Who would've thought that this once irrelevant virus would spread so fast and partially shut down our country.
Things progressed very quickly and before I knew it, no more than 10 people were allowed to gather. The fact that no one knew how long this would last pushed my anxiety through the roof. I just wanted to marry my best friend and not have to say goodbye anymore! When would all of this end? When would I be able to have my dream wedding?
As the world started shutting down, my view of what really matters in life changed dramatically.
I realized that life was simple and fun and all you need is love. A good example of living this way is Lauren Beeston. I came across her account one day while trying to find the happy inspiration I had been craving. Being a photographer and videographer, her Instagram account is one of many that helped me see, little happy moments are what life's all about.
My view of happiness changed. My view of relationships changed. My view of love changed. I realized that I didn't need all of the materialistic things to have my dream wedding. All I needed was love and I had it right in front of me. After this realization, my fiance and I ran to get our marriage license and decided to be married 4 days later. My wedding was in my living room, with some family and a few close friends. While my Grandpa played a song on the piano, my dad walked me down the stairs through our dinning room and a few isles of folding chairs. I looked up to see my fiance smiling so big at the end of the homemade path we had created.
In that moment I realized that I had my perfect wedding after all. I had never imagined that I would be married at my house in my living room, but it turned out to be my dream wedding. I was able to marry my dream guy surrounded by people I love. The love that I felt on that day, is a love that I will never forget.
After our ceremony my mom played a song called "I Get To Love You" by RUELLE It talks about choosing your love and loving your choice. It brings me happiness every time I listen to it because it will always remind me that love is a verb. We can choose to love or not. As we were dancing to the song, I thought about all the craziness happening in the world around us. I thought about how lucky I was to love someone so deeply and be blessed with so much.
This pandemic was a huge adjustment for the world and I think we could all agree that our lives have been changed forever. My life will forever benefit from my new view of happiness and love. I have realized that it doesn't come from material things. Looking for opportunities to show someone you care can change their life and yours. Love can be shown in so many ways whether that is smiling at a stranger, leaving cookies on a friends doorstep, or keeping someone in your thoughts.
Through these hard times one of the best gifts you could give someone is love. Lets all remember to love more.