Guide to buying your wedding jewelry due to covid-19
Wedding jewelry guide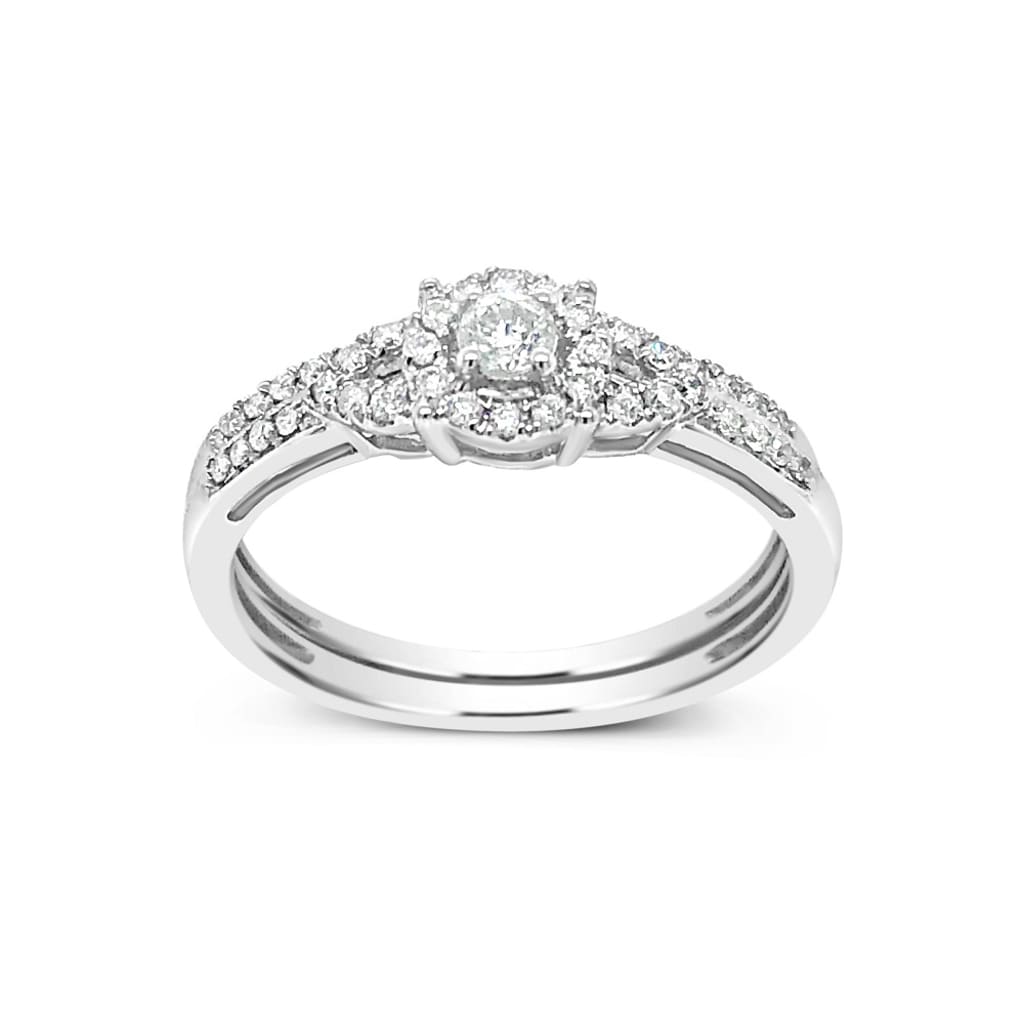 There's no doubting that the coronavirus has altered our world dramatically in the previous month. As individuals acclimate to more stringent cleanliness practices, new 'social standards' emerge. Most People should have been cleaning their hands by now, but if they weren't before, they definitely are now.
We've all received the message to 'Wash your hands!' at this time. On social media, it's a popular trend, and people are regularly shouting from the rooftops. What does this imply for wedding bands and engagement rings in the middle of this frenzy of regular washing hands? Should you sanitize your jewelry individually, or should you momentarily remove all of your rings and timepieces until COVID-19 has passed? At this stage, they appear to be reasonable queries.
Washing your hands without removing your rings? Re-examine your opinion!
If you take your rings off to wash your hands, you should sanitize your rings as well. What's the sense of washing your hands if you're only going to reapply infected jewelry on fresh fingers? Is it truly a danger you want to face, even if you go the additional mile to sanitize your rings before placing them again? It's possible that wearing no ring at all is a perfect idea.
And if you believed you could keep wearing your jewelry while using antibacterial wipes, you'd have the same issue. Not only is disinfectant detrimental to some gemstones and precious metals, but researchers discovered that physicians who kept their rings on and used antibacterial soap or wipes thereafter had more germs on their hands than those who left their rings at home.
Infections like the newly discovered coronavirus thrive in the nooks and crevices of our fingers. Rings provide even additional hiding spots for microorganisms. Undoubtedly, this is yet another commitment we must make as a unified front in the face of the epidemic, but these little lifestyle changes are vital for the health and wellbeing of others. Taking off your jewelry can help you wash your hands properly and prevent the infection from spreading to other places.
Jewelry, for the time being, you should stop wearing
Some metals, including copper and alloy steels, are said to limit the virus's lifetime due to their fundamental structure, but this isn't something you can depend on during this high-alert period.
As previously stated, the easiest strategy to reduce the risk of COVID-19 contamination on other objects is to temporarily stop wearing rings and watches. However, aside from the usual repellents, some stones and rare metals do not fair well when they come into touch with disinfectant wipes and frequent hand washing.
When organic gemstones like coral, pearls, opals, and turquoise come into touch with sanitizers or powerful antimicrobial soaps on a frequent basis, they might be harmed. The same may be stated for the majority of diamond rings. Because you value your jewelry, return the favor and leave your prized possessions at home for the time being. Not only will you be preventing precious jewels from getting into touch with harmful chemicals, but you'll also be helping to keep your neighborhood free of germs.
Since COVID-19, how has engagement ring purchasing transformed?
[1] The Demand for Engagement Rings Has Increased
There is an increase in engagement ring purchases at COVID-19. Despite the epidemic and economic uncertainties, authorized merchants saw a 20 to 30% increase in average volume sales. More traditional forms that will endure the test of time, such as traditional solitaires and platinum pavé rings, have been popular.
Bridal-related sales, which include engagement rings, have outperformed the company's general sales average by 13 percent to 10.9 percent. It is believed this trend will carry over into the festive season, which is always the busiest for engagements.
[2] A Transition from Offline to Online Shopping
The once-in-a-lifetime shift to online sales and the requirement for virtual machines has been another common COVID-19 adjustment for jewelry sellers. Many brands which had previously mostly marketed their products online, were prepared and familiar with both forms. The demand for online engagement ring design has increased! That's why some brands put money into developing an infrastructure to enable the future of buying high-end jewelry online.
[3] Engagement Rings are becoming more expensive for couples
Couples are spending more money on engagement rings, which is a recurring theme. Travel constraints are a major factor in this shift, whether for a family wedding, honeymoon, or another holiday. Lovers are also coping with wedding cancellations and delay or choosing a lesser, more personal ceremony, which leaves them with more income to buy a ring. There is an increase in diamond engagement ring purchases across a wide variety of pricing ranges and carat weights. This indicates that many newlyweds are preferring to spend more on an engagement ring, as well as those couples who had not planned to acquire a ring earlier.
Clients are choosing greater carat sizes in some circumstances as they move funds from pre-COVID events like trips, shows, and leisure. "Quarantine fatigue" is to be blamed for the increased spending. Some folks are looking to spend a little or just want a significant sign of love that will stand the test of time. Although carat size is one approach to see this larger investment taking place, customizations, such as engravings, are another way people express great emotion to their dear ones.
There is equally a trend toward larger total carat weights in side-stone rings. People want that extra shine along with the band.
[4] Shopping on a Budget
Due to the pandemic's greatest impact on smaller firms, many married people have turned to San Antonio engagement rings for this major purchase. In general, clients are supporting purchases from local independent companies where they can get to know the creator behind a company. Clients have been flocking to distinctive designs and special commissions at this time since they want their engagement ring to stick out.
[5] Wedding bands are being purchased at a faster rate by couples
Typically, couples will buy an engagement ring initially, followed by wedding rings afterward. Clients, however, are buying for both. It appears that clients desire to conduct a one-stop shop for their engagement rings and wedding rings since COVID-19.
Couples have small weddings with their close family to save money for a larger event later. As a result, many couples purchase men/ womens diamond bands shortly after receiving an engagement ring.
Here's how to go wedding jewelry shopping during covid-19 times!
These are exceptional times for romantic partners that believe in 'experiencing the interactive experience' of jewelry creations before investing their hard-earned cash! Does this mean that for their bridal wardrobe, brides would have to rely only on heritage jewelry? Because the economy's total spending is low, consumers have cut back on a variety of other expenses. Furthermore, jewelry has shown to be an extremely reliable investment in these times, so even if spending is not perceived as a strong emotion, people's attitudes have changed.
[1] Internet Design Selection
As strange as it may seem, consumers are thinking about buying jewelry online. Buying jewelry is all about the touch and feel, but orders from all over the world keep soaring on online platforms. Some clients view the jewelry photographs on the internet and confirm their orders. The tide has turned, and clients' interests are shifting as well.
There is no question that the in-store experience is the greatest however since times have evolved, internet shopping will now be the rule of the day, and we must adapt to the new standard. Because millennials are so engaged on online platforms, it has aided jewelers in some way throughout the lockdown. Designers realized that promoting online commerce and expanding their presence on online platforms is the need of the hour, thus they're becoming more digitally oriented presently. They're also concentrating on leveraging internet marketing methods to make wedding jewelry purchasing more convenient and fun by providing a finance engagement ring online.
[2] When it comes to jewelry shopping, Instagram acts as a lookbook
In these circumstances, it is important to emphasize the rising relevance of Instagram. While jewelry stores are closing, social alienation has resulted in an increase in online buying. So yet, stores only received orders via Instagram. Right now, online shopping is a huge trend in wedding purchasing. The virtual video shopping experience is very exciting, and it simplifies the process of selecting and selling jewelry.
[3] Appointments that are both virtual and private
Distinctive and imaginative selections from around the world might be delivered to your doorstep when E-commerce was quickly developing in recent years. Since then, the internet's significance in our lives has grown, but when shops and boutique stores closed their doors and most businesses ran with their employees working from home in seclusion, many had little optimism for how businesses would function during these times. Many people's perspectives were extended via virtual scheduled meetings. It's a new age, from business meetings to bridal shopping. To foster social distancing, we highly advise virtual appointments.
Prior to scheduling private consultations at the shop, it is encouraged that clients schedule virtual sessions. Shopping for jewelry is not only a pleasurable experience but also an emotive one, therefore the moment you walk into the store is irreplaceable. Furthermore, because jewelry is such a costly item, people desire to feel, touch and comprehend it. To ensure safe practice, customers can schedule virtual meetings to learn more about the collection before scheduling a private assessment and visit the store to try on the jewelry and reach the ultimate purchase
[4] Arrange for in-home visits
Jewelry creators are also organizing home visits to their client's homes, putting their consumers at the center of their business. People are very reserved when it comes to significant purchases. Despite the fact that we open our business three times a week, we are currently seeing little foot traffic. Once the customer has narrowed down a few ideas via WhatsApp or email, some stores bring the designs to them at their home to help them with their shopping. Sanitizing the jewelry designs and ensuring that everyone follows adequate cleanliness precautions throughout the visit to avoid infection
[5] Lookup for stores with top-of-Mind Sanitation Strategies
Jewelry designers are taking precautions to guarantee the safety of customers and employees at the store. Some stores have reopened their business and taken all essential steps by teaching the employees on mobilizing supplies such as disposable gloves, sanitizers, and masks for staff and customers. Other shops, also have Covid-19 sensors. To guarantee distance, only half of the workforce is assigned.
Irrespective of the pandemic's consequences, these jewelry designers shine a light on all the bright spots that the industry can work on at the moment.
A major concern at first could be that individuals might want to trade or loan their jewelry to help with this massive task but that is not the case. Jewelry sales are dependent on more than just money. They are also based on feelings. People may consider putting their funds in jewelry now, as weddings are being shrunk to smaller celebrations for 60 guests for instance because jewelry is an asset that lasts a lifetime and may even become a family inheritance.
Source: https://exoticdiamondsa.medium.com/guide-to-buying-your-wedding-jewelry-due-to-covid-19-fc21bff5d3e
Reader insights
Be the first to share your insights about this piece.
Add your insights